Saving valuable data on your USB should be a thing of the past now, as these storage devices are prone to getting corrupt or subjected to other minor accidents, such as getting lost.
Cisdem Data Recovery is software that helps you recover your files that are either accidentally deleted or lost. With this cisdem data recovery review, you will be able to store your data in an easier and more accessible way. The software can restore a wide range of multiple types of files and works with both Macs and external storage devices.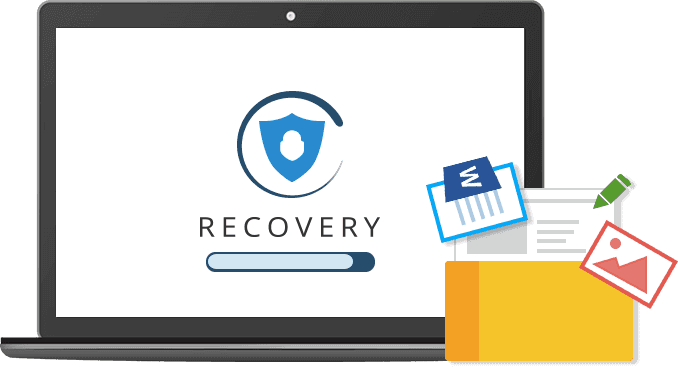 Part 1. Detailed Review of Cisdem Data Recovery
To make it easier for you, we've created a brief guide that'll have the features, pros, and cons of the Cisdem Data Recovery.
1.1 What can Cisdem Recovery Do for You
Cisdem gives you a perfect place to store all your data on macOS. With cisdem data recovery, you do not have to worry about losing your precious data to malicious software. Giving you a safe and accessible storage place, cisdem data recovery is also easy to use for non-tech savvy people.
Here are the following features:
Easy to Use Interface
The cisdem data recovery for mac review tells us about this software's super easy-to-use and accessible interface. With the help of a drop-down menu, you can easily choose whichever data recovery option you want to select
Data Recovery Solutions
The most common issue people face is mistakenly formatting their hard drives. With cisdem data recovery, you can recover recently deleted files, mistakenly formatted hard drives, and much more!
Extensive File Formats Available
This software also supports several formats such as video, photo, document, and archive. You name it, it supports- and recovers it! Versatility, in other words, is the best feature cisdem data recovery has.
Works on a Large Range of Devices
You are mistaken if you think cisdem data recovery only works with your macOS laptop. It is also compatible with USB drives, storage cards, iPhones, MP3 players, and even digital cameras! People also ask, is cisdem data recovery safe? The answer to that question is: yes, it is!
1.2 Pros and Cons of Cisdem Data Recovery
Weighing the pros and cons of a data recovery system is the best way to gauge if it fits your requirement and is the perfect data recovery tool for you.
Pros
Interface that's simple to configure
It works with a wide range of file types.
It is possible to preview certain files while the scanner is running.
Cons
You must disable System Integrity Protection to use it.
More time is needed for the scanning procedure than is typical.
The free version does not permit the recovery of a file for testing purposes.
Audio and video files cannot be previewed.
There isn't a subscription option for monthly or annual payments.
1.3 How does Cisdem data recovery cost
Pricing is one of the most important parts of buying a data recovery tool; you might want to make sure if cisdem recovery 10 is safe to use or not before buying it for your computer.
1- Not only do you have the option of downloading the trial edition of Cisdem Data Recovery for Mac, but you can also purchase a license for it, which is even better!
2- Since Cisdem exclusively provides lifetime subscriptions. As a result, there aren't many plan alternatives for customers to acquire.
3- It's also worth noting that a single user may get a lifetime subscription for as little as $49.99, which is quite frankly nothing for unlimited use.
Part 2. Better Alternative to Cisdem Data Recovery-D-Back Hard Drive Recovery Expert
If you want a better alternative than Cisdem Data Recovery, you should go for the iMyFone D-Back. It is software that supports 1000 plus file types on all devices. It helps you recover your accidentally lost or deleted data without any damage.
2.1 Why should you Choose D-Back
The main features of D-Back which give D-Back an edge over Cisdem are as follow:
It allows you to preview and choose the selective data that you want to recover
It is less time and space-consuming.
It offers 3 data recovery modes; smart recovery, direct recovery from an iOS device, iTunes recovery, and iCloud recovery.
The built-in algorithm provides a better and fast recovery.
Customer support is available 24/7.
Note
iMyFone D-Back offers three pricing plans, whereas Cisdem only provides one that takes a lifetime.
iMyFone D-Back's lifetime plan for a lifetime is ($59.95 for 2 devices) whereas Cisdem's lifetime plan is $49.99 for a single user.
Let's discuss how to recover your valuable data within a few minutes:
Step 1. Download and Install iMyFone D-back Hard Drive Recovery Expert
Firstly, you need to download and install the software as your windows version. Please wait a while before launching it.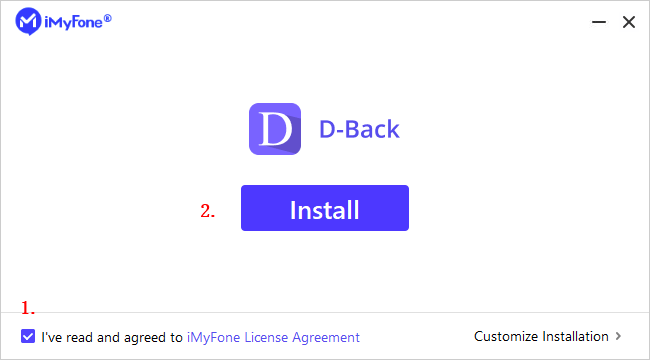 Step 2. Select the location
Once it's launched, you'll have a simple interface with a list of possible data recovery locations. Select the directory where you have your offline files.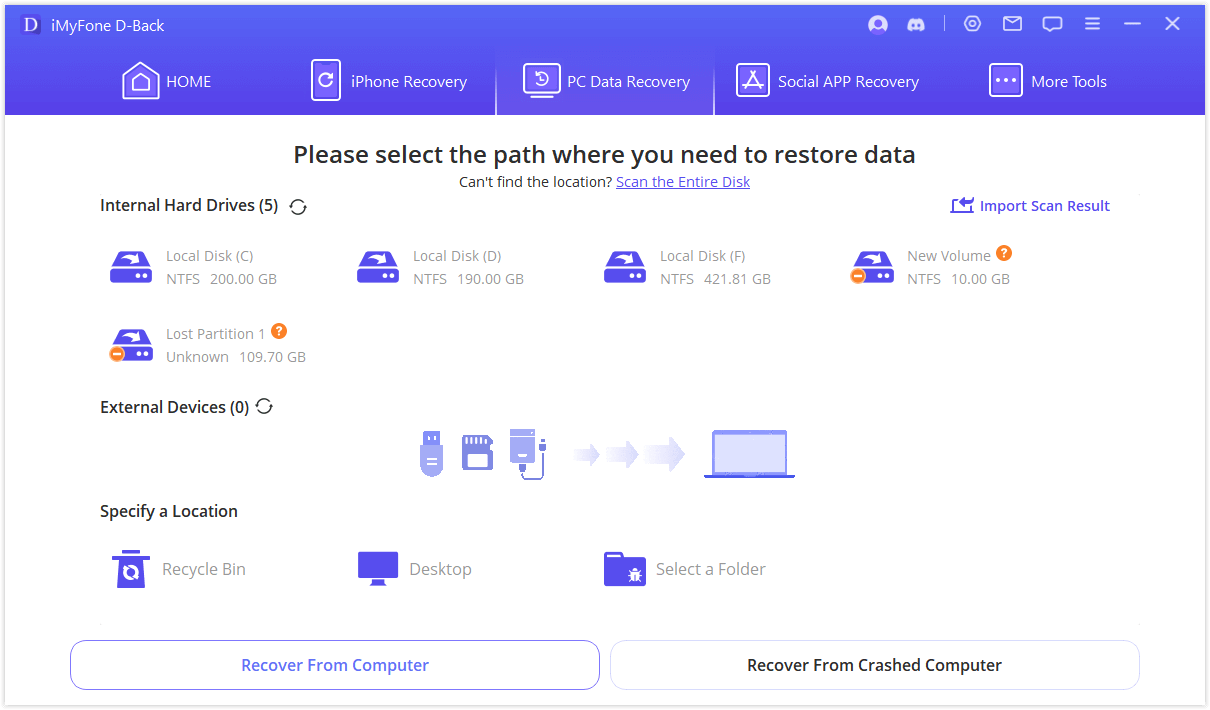 Step 3. Scan the location
The software will scan the location thoroughly and then show the scanned findings on the interface. It allows you to examine the results then and there if you want to pause or stop as per your choice. You can later re-start from the point you left.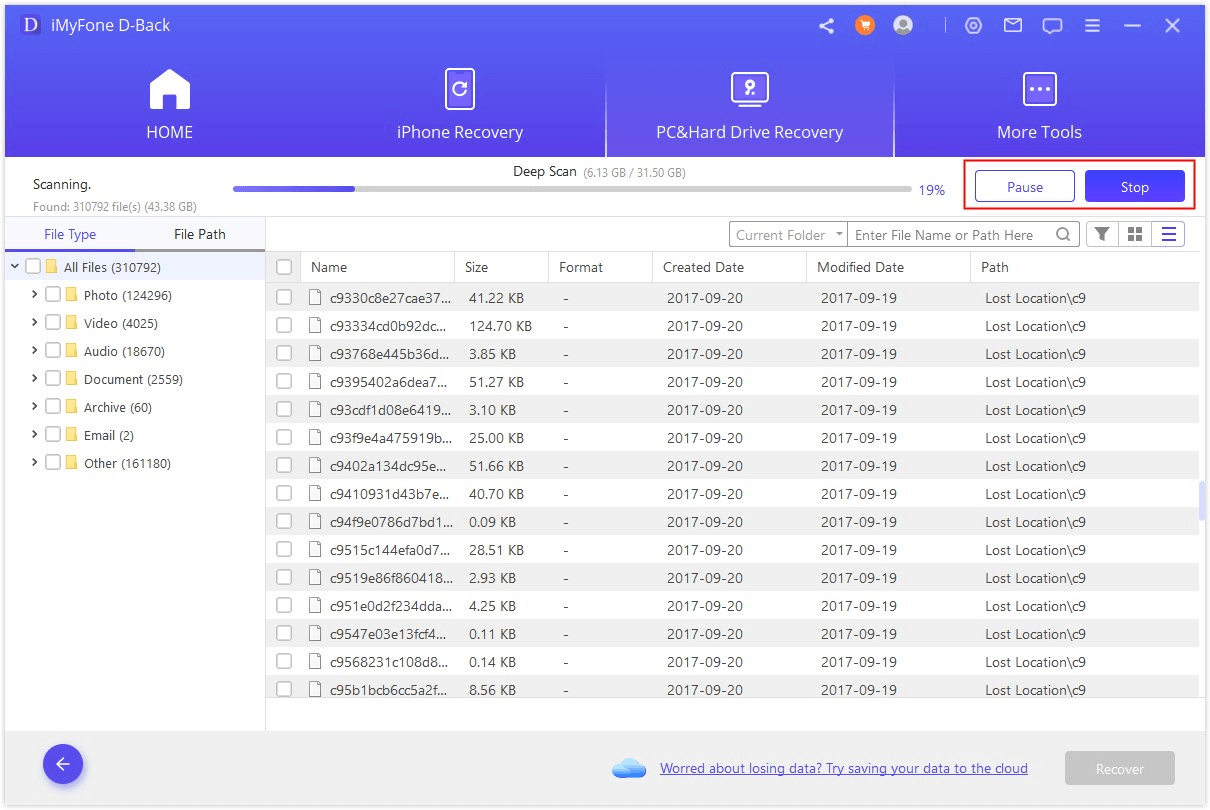 Step 4. Preview and recover files
Once the scanning is done, all the files will be listed, and you can easily preview the files and restore them specifically. If you want to filter your search, you can go through the File Type and File Path.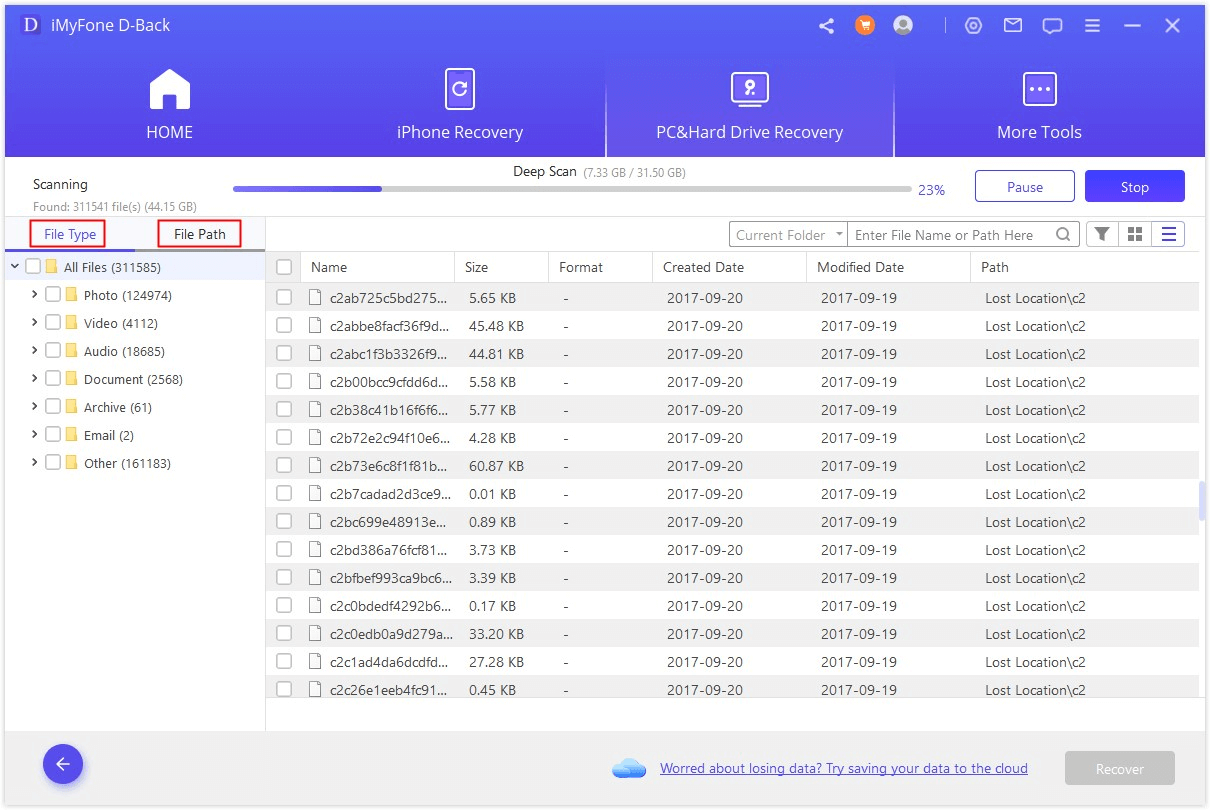 Double-click on the file, and there will be a preview option with a pop-up window.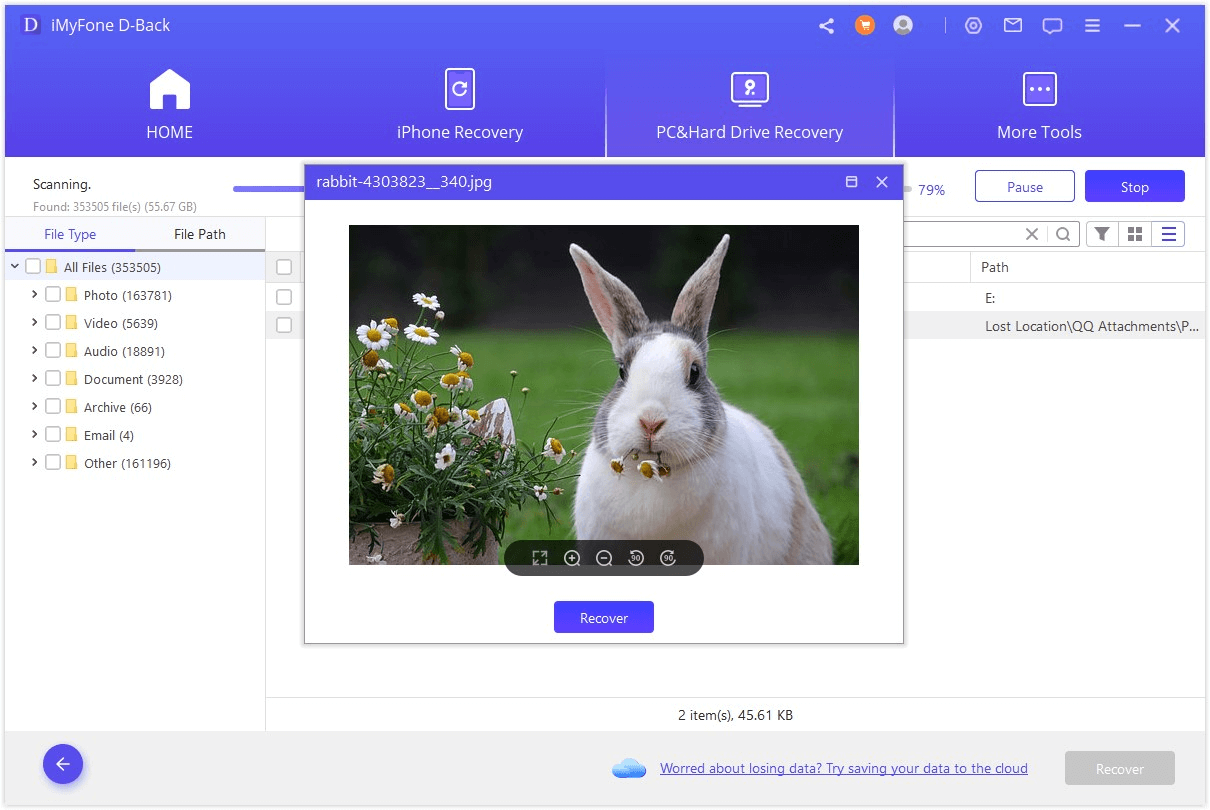 Part 3. FAQs about Cisdem Data Recovery
3.1Can you use cisdem data recovery for free
Yes, you can try the free version, but it won't let you explore all the software's features. You'll be only previewing the files but can't recover them.
3.2 How long does Cisdem data recovery take
It depends upon the data you are recovering; if it is 100 GB then it takes 20 minutes, and if it's a large drive, it can take up to days to recover.
3.3 How to use Cisdem data recovery for Mac
Step 1: Download and install the Cisdem software from the cisdem official site.
Step 2: Choose recovery mode
Step 3: Choose the drive and click start to scan the lost files.
Step 4: Select the files, and click recover to retrieve them.
3.4 Is Cisdem data recovery safe/legit
Yes, it is safe, but it might have risks as it asks you to turn off system integrity protection. However, turning it on once you're done it's all good.
Conclusion
Losing your drive and important files can be stressful, and then finding an authentic and secure recovery software that is easy to operate is another difficult task. Cisdem data recovery is a good option, but it has very limited options. If you want to recover bulk data in a few minutes and four simple steps, we recommend you go for the iMyFone D-Back. It has more options and supports more files than other alternatives.
So, what are you waiting for? Download the software and start recovering.