Let's be honest; every one of us likes taking photos, more the convenience of taking and sharing digital photos. And so we keep most of the images on our mac devices, where you will be able to retrieve them easily. Unfortunately, you may lose some precious photos through accidental deletion and may not even realize this mistake until 30 days later. So, you might be wondering, can you be able to recover these photos? The answer is yes, and we will tell you more about it in this article. So, keep reading;
Part 1. How To Recover Deleted/Lost Photos On Mac After 30 Days?
If the deletion happened over 30 days ago, then it means that the files are in the recently deleted folder, which means that a data recovery software will come in handy. iMyFone D-Back data recovery software for mac is the most recommended primarily due to its easy-to-use interface and its comprehensive scanning capabilities. The software can recover photos from your mac device no matter how long ago there were deleted/lost. Having said that, here is how you can recover your photos using D-Back data recovery software;
Step 1 – The first thing you need to do is download the software if you haven't already. It's quite easy! You just need to go to the iMyFone website to download it.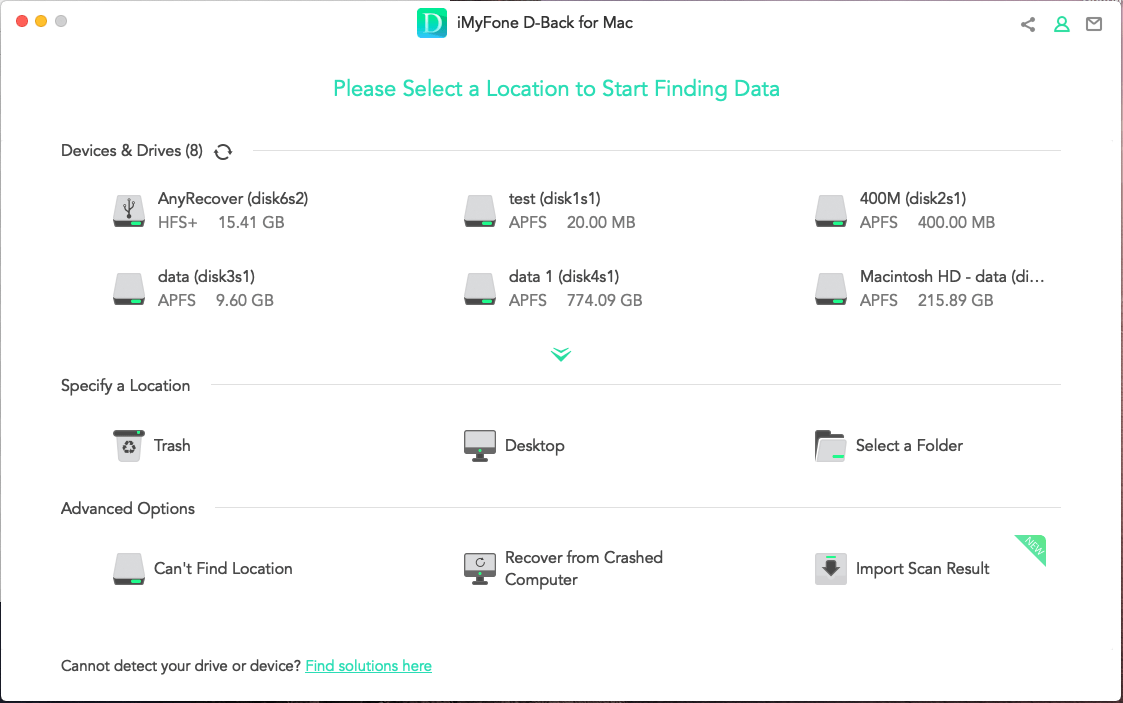 Step 2 – then, open the software and try to locate where the files were before getting deleted from the interface. Then start the scanning process.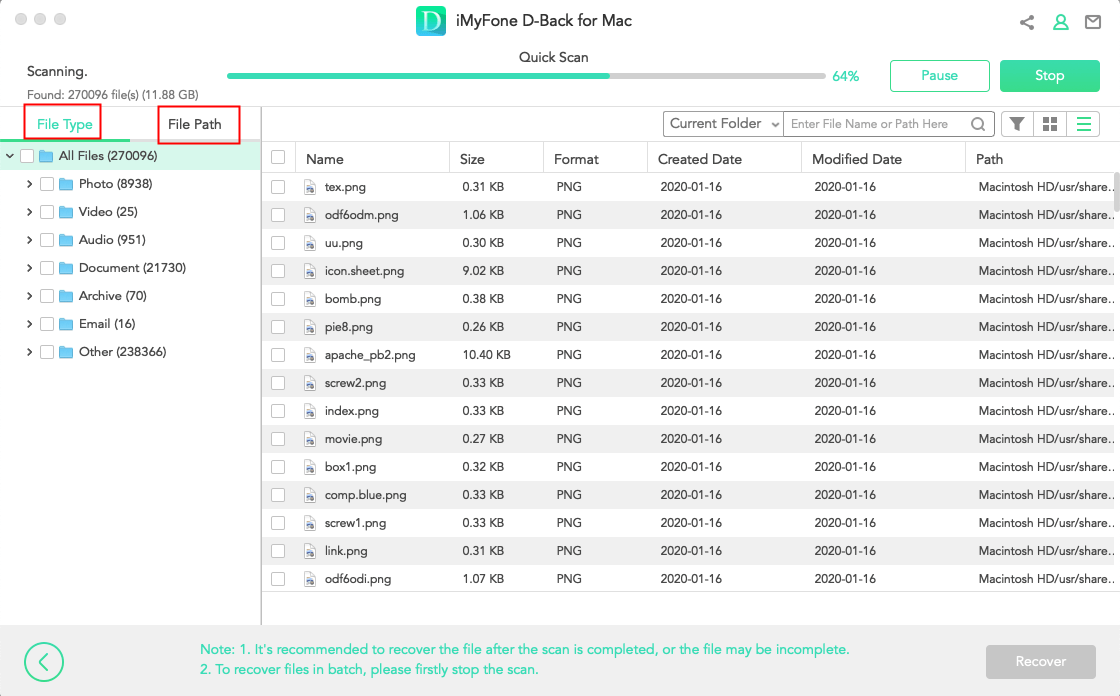 Step 3 – let the scanning process complete. But remember that you can pause the process whenever you want and continue at your convenience.
Step 4 – preview the files you want to recover to ensure that they are indeed the photos you are looking for. Then finally, click Recover, and then select the location you would like to save the files on your mac device. That's it!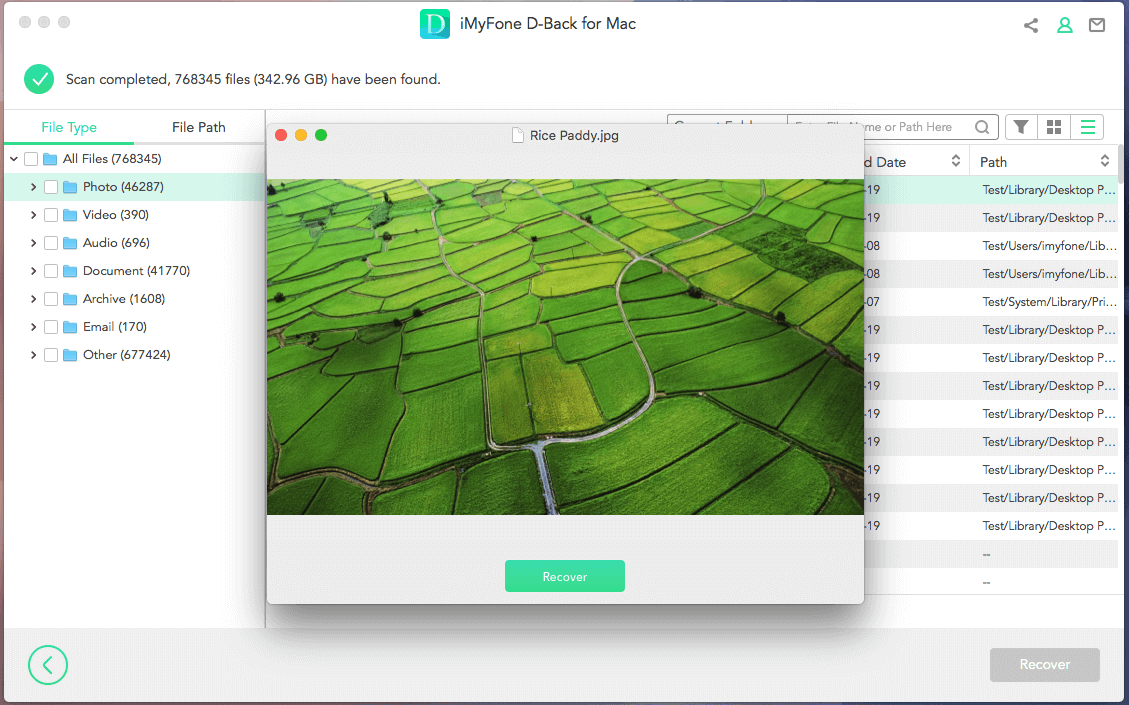 Part 2. Other Three Free Methods To Recover Permanently Deleted Photos On Mac
There are other ways to recover permanently deleted photos on your Mac device. They include the following;
2.1 How to recover deleted photos from iCloud on Mac?
If you accidentally delete photos from iCloud on mac, you can be able to recover them using the following straightforward process;
Step 1 – go to iCloud.com and sign in using your Apple ID
Step 2 – go to Photos and then click Recently Deleted from the sidebar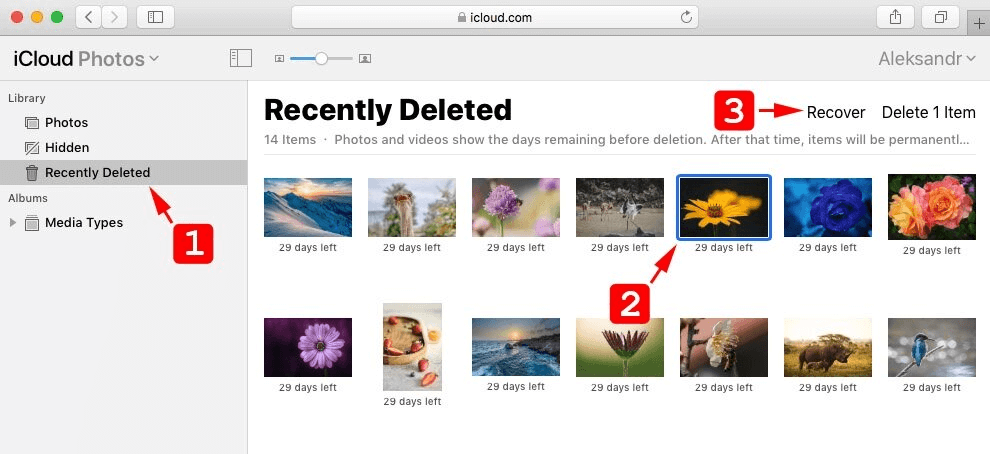 Step 3 – Select the photos you want to retrieve and then hit Recover.
2.2 How to recover permanently deleted photos with Time Machine Backup?
Mac comes with a straightforward Backup and Restore tool called the Time Machine for those who want to back up their photos on their devices. So, if you accidentally delete some of your pictures and you had backed them up, retrieving them from the Time Machine backup is relatively easy;
Step 1 – open a Finder window displaying where the photos were last stored.
Step 2 – then open the Time Machine tool on your device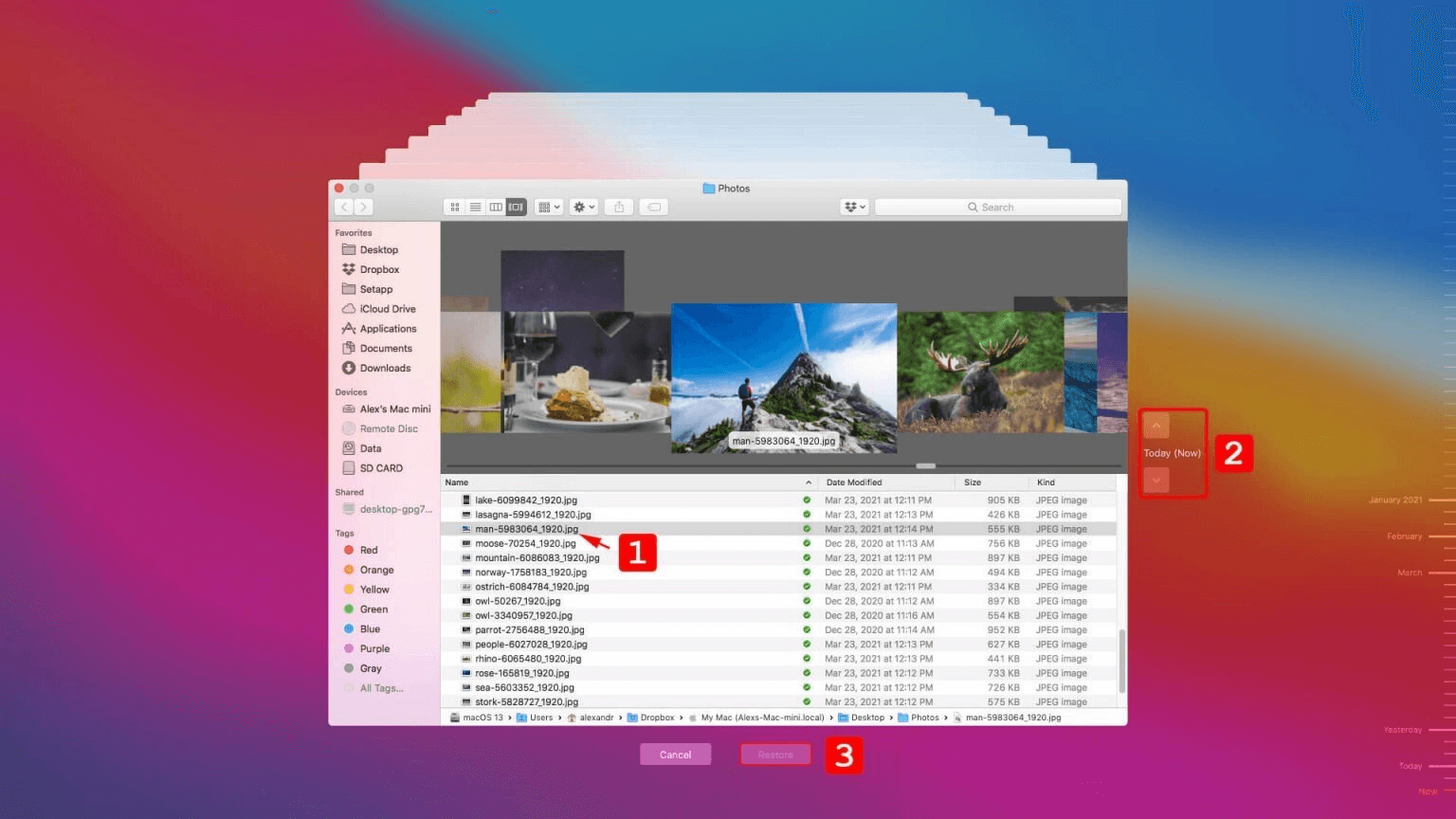 Step 3 – using the tool's arrows and timeline, navigate through the local backups until you see the photos you are looking to recover. Select all these photos and click Restore.
2.3 How to recover deleted photos with PhotoRec?
This is another tool you can use to recover all the deleted files on your mac device. Here is how you can do it;
Step 1 – download and install the software on your device – when you start working with this software, you have to select the disk you will work with. You have to be using the administrator account for this. Select the hard drive and then click Proceed.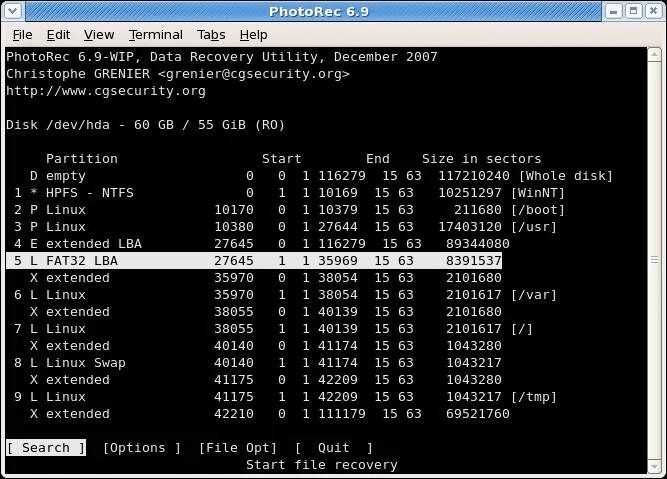 Step 2 – there are three options where you will be able to select from; click Search to commence the recovery process; Options to change settings, and File Opt to modify your search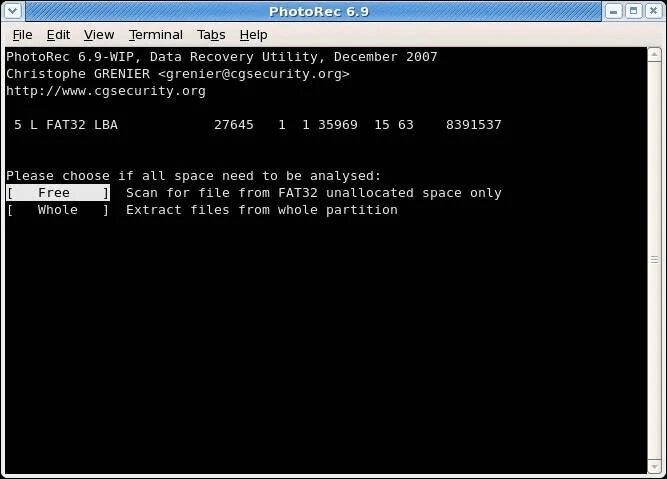 Step 3 – Select where to search the files from. Choose free to recover your deleted photos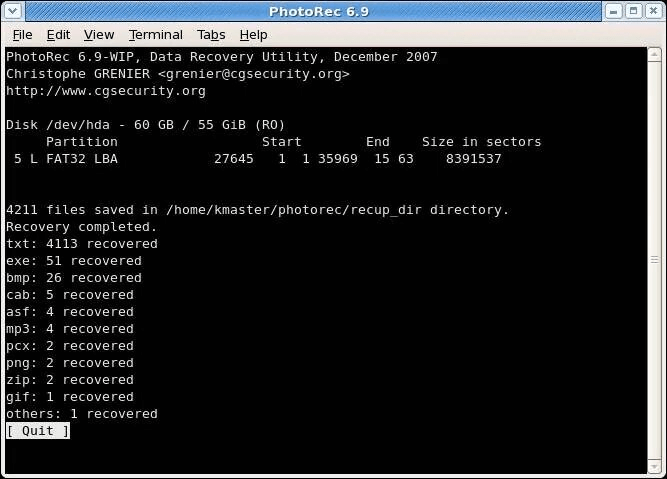 Step 4 – select the directory to which you want your recovered files to be written, and then wait for the files to be restored.
Part 3. FAQs about Photos Recovery After 30 Days On Mac
3.1 Can I recover photo booth pictures on mac after 30 days?
You will be able to recover photo booth pictures from the album or the trash within a few days. But after 30 days, you will need to use a third-party photo-booth picture recovery software, like iMyFone D-Back software, to recover the photos.
3.2 Does iCloud delete photos after 30 days?
Photos remain in the Recently Deleted folder for 30 days, after which they are permanently deleted. At this point, it becomes pretty hard to recover the images, and only a mac data recovery tool would help restore the files.
3.3 Where do the deleted photos go after 30 days on mac?
When photos are deleted, they go to the Recently Deleted folder, where they remain for a few days. After this period, they are then permanently deleted and removed from your device.
Final Thought
As you can see, when you accidentally delete photos from your mac device, recovering them is pretty easy, especially with the help of data recovery software like iMyFone D-Back Recover. You see, with a simple interface and a simple download process, this is the best tool you can use for all your data recovery needs, not just photos, and it can work in any OS. Download it today and enjoy!