Ease of use is what most people go for. They like to open their Mac and just get to work quickly or without much issue. But the problem is that digital files aren't always reliable. And, in many cases, some digital files can get deleted accidentally or even just plain vanish. And when that happens, it becomes a hassle for the user. Alias files come under that category too.
In this blog, we will be going through the steps of how to recover alias files so that you can get back to work as quickly as possible.

Part 1. How to Recover Alias Files On the Mac
Have you lost some alias files on your Mac that you want to get back? Don't worry. The fix is right here. With a great piece of software known as iMyFone D-Back, you can quickly recover alias files on a Mac. Keep reading to find out.
1.1. What Is an Alias File On the Mac?
It is basically an extension or a pointer file that is attached to the root directory but can be put anywhere else in your system. It allows you to open software without having to go to the root directory of that software. It is like a shortcut, and you can use it to open your software quickly without much fuss.
1.2. How to Recover Alias Files On the Mac?
Now, we come to the actual process. Take a look at how you can recover alias files using iMyFone D-Back.
But first, here are some great features of the software:
iMyFone D-Back supports over a thousand file types and can recover data from pretty much any digital drive.
You can pause and resuming the scanning process whenever you want.
You can even search for specific data by applying a filter before the scan.
It can find destroyed data much quicker than other software due to its advanced algorithm.
You can also recover data from USB flash drives, cameras, and Mac hard drives.
It also allows you to preview the files before you restore them.
Now, let's move on to the simple steps on how to restore the Alias files on a Mac using iMyFone D-Back.
Step 1: Simply download the iMyFone D-Back from the official website and launch the setup.
But since you want to recover alias files for a Mac, you will need to choose the Mac variant as alias files are native to Macs and can't be found on any other OS. The entire installation process is quite straightforward so that you don't have to go through any trouble at all.
Step 2: Now, you have to select a drive from where you want to restore your Alias files.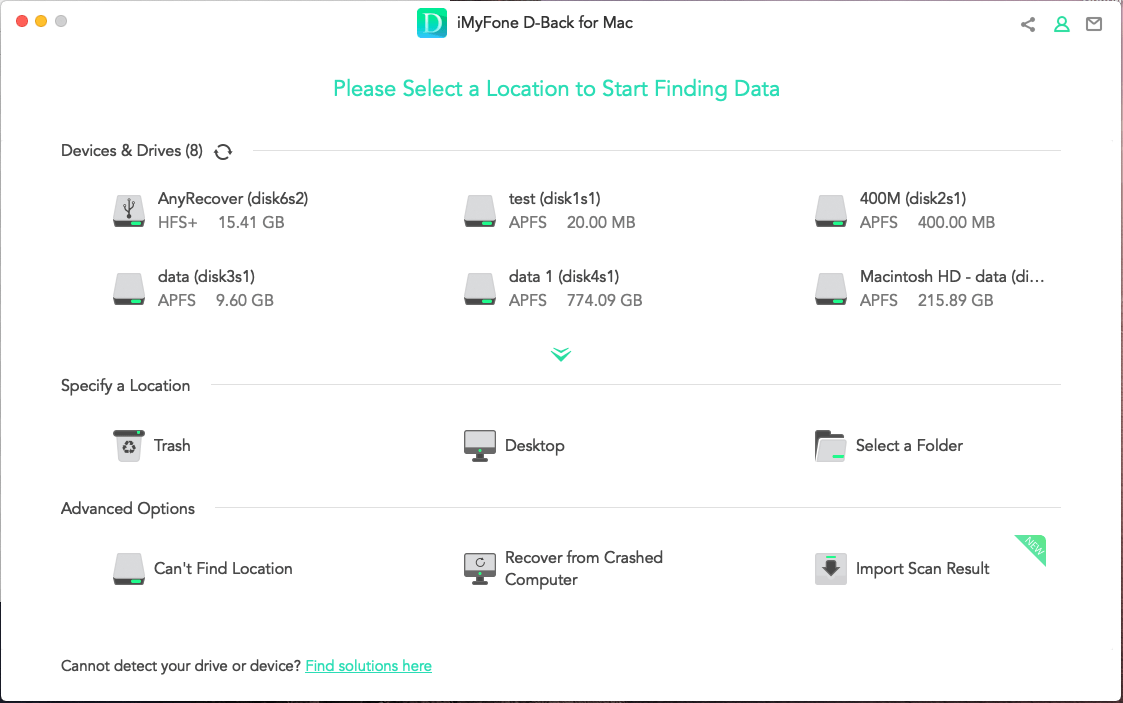 Step 3: Once you've selected the drive, it'll start the scanning process. The software algorithm works swiftly and efficiently to scan the entire drive. The thorough process ensures that no part of the drive is left unchecked.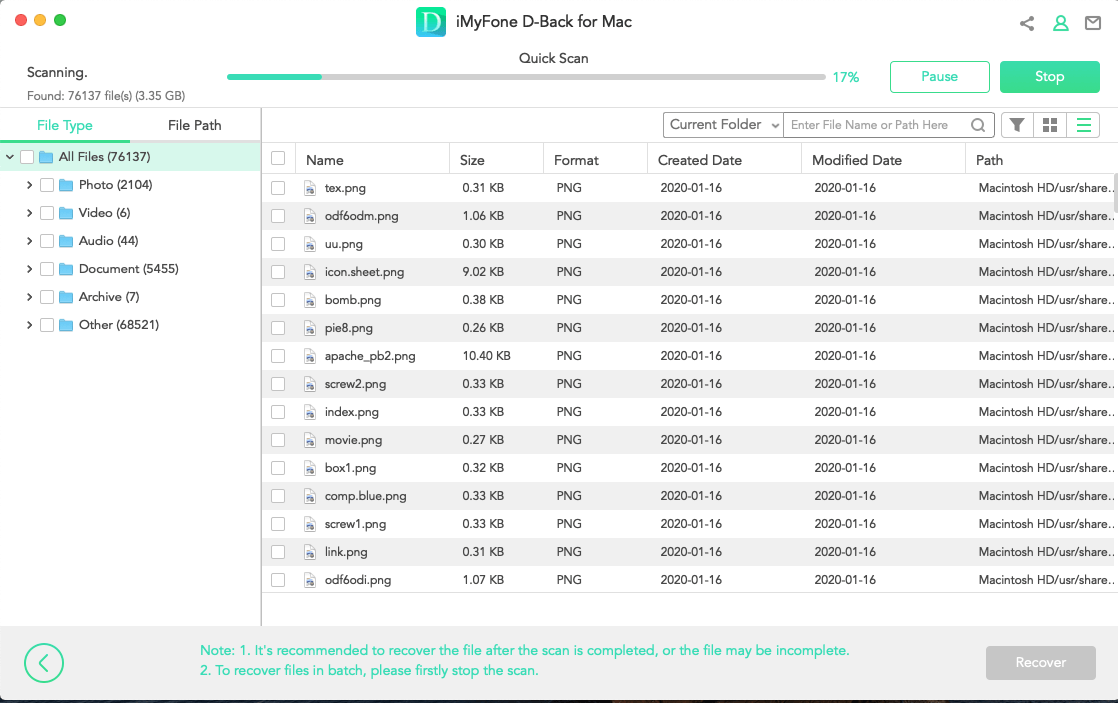 Remember that you can pause and resume the scanning process according to your convenience.
Step 4: At this stage, you'll be able to see the list of all the files that can be restored. You can preview the files before going for the recovery option. To restore the files, you've to simply click on the files and click on the recover.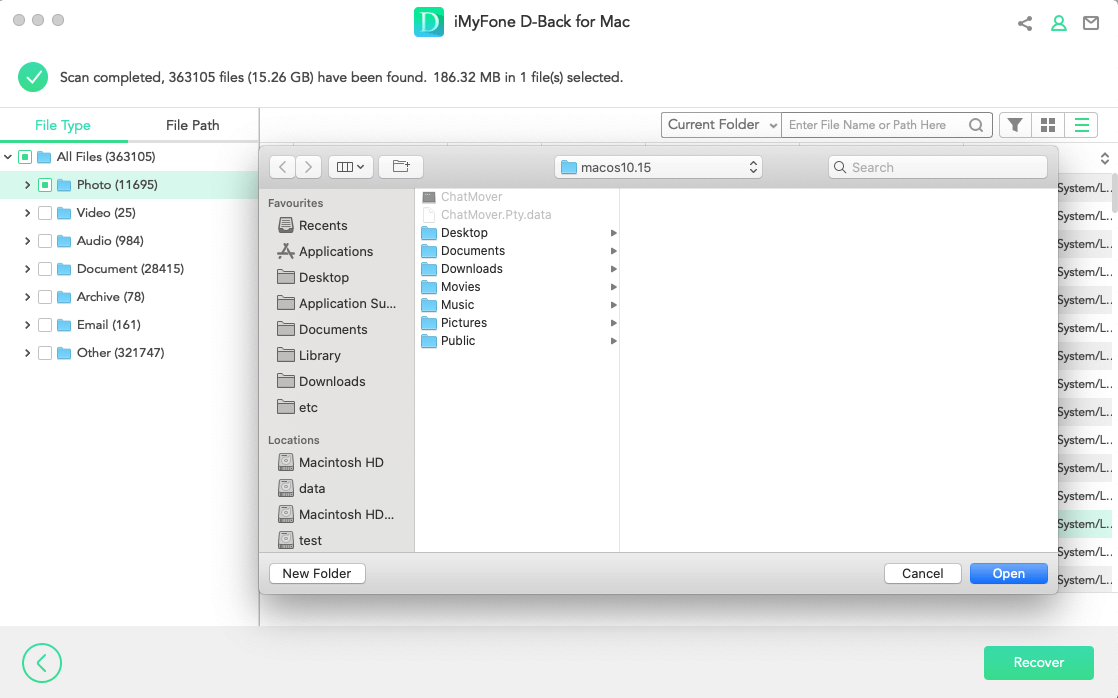 Part 2. FAQs about Recovering Alias Files
01

How to Fix the Alias File on Mac?
To fix and restore the alias files to their original version, you've to follow the below steps:
Step 1: Select the alias files in your Mac.
Step 2: Click on the menu and then select the "show original" option like shown below.
Step 3: This will restore the file to its original version.
02

How To Open An Alias File On Mac?
Step 1: Locate the alias file of the software that you want to open.
Step 2: Move your cursor to the alias file and double-click on it.
Step 3: That's it. You have opened an alias file.
Step 4: Alternatively, you can right-click to reveal properties too.
However, if you want to open the original version of the alias files, you've to follow the steps mentioned in question 1 of the FAQs section.
03

How To Delete Alias Files On Mac?
Step 1: First, you've to locate the alias of the software that you want to delete.
Step 2: Move your cursor to the alias file and left-click.
Step 3: Drag it to the 'trash' icon.
Step 4: You will be prompted about whether you are sure you want to delete the alias file. Click 'Yes'.
That's it. You have deleted an alias file successfully.
04

What Happens If You Delete The Alias Folder?
Nothing happens except that the alias is deleted. The original folder in the root directory is still there, but you have to travel all the way to it to open the folder rather than just clicking on the alias file. It's just a matter of convenience.
05

Does Deleting An Alias Delete The Original?
No, an Alias is just an extension or a shortcut to the original program. It is just there to help you access the program or software you want more easily and conveniently. If you happen to delete the alias, it won't affect the root directory, as you will just be deleting the extension. You can later create another alias whenever you want with ease.
Conclusion
So, that is pretty much how you can make sure that all your alias files are recovered. If you happen to lose some of them, you don't have to worry. With iMyFone D-Back, you can quickly recover them.
iMyFone D-Back is the best data recovery tool. It is the best because it is easy to use, fast, and comprehensive. And you can use it to recover just about any type of data. So, if you've lost some files, download iMyFone D-Back for your device today and start recovering.