Apple's newest file system, APFS, has proven significantly safer and more trustworthy for data storage. However, it is not without flaws, and data loss is still possible. As a result, it is always a good idea to be prepared with the best data recovery solutions.
So, if you have lost data in the APFS file system, do not panic. An effective data recovery tool, such as iMyFone D-Back, may help you recover APFS deleted files efficiently. Let us explore how it works and go through some tips for avoiding this situation and other important information in this article.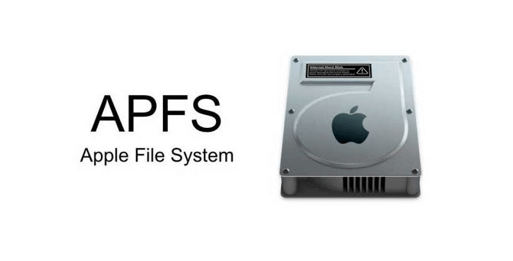 Part 1. APFS-Recover Deleted APFS Files/Partition/Volume
Despite the ever-increasing storage availability, file loss in the APFS file system is still a typical occurrence. Data loss can be caused by various factors, some of which can be avoided with adequate precautions; nevertheless, in some instances, data loss is unavoidable, such as accidentally deleted APFS volume, necessitating the employment of data recovery software. Fortunately, almost all data stored digitally can be recovered.
Before learning how to recover lost data from the APFS file system, it is vital to understand the core causes and how to avoid them to save yourself from all these efforts.
1.1 The Reasons Behind Data Loss from APFS and How to Prevent
Various factors, including logical and physical, might lead to the unintended loss of essential data. Knowing the causes might help you avoid losing data in the first place. Let us look at some of the most prevalent reasons for data loss in APFS and what you can do to prevent it.
Power Outage

Power outages can result in data loss or corrupted files on APFS drives. Make sure you have an uninterruptible power source to avoid this.

Corrupted Drive

A disk can be corrupted for various reasons, including a faulty system, a defective connection, power issues, or a virus attack, resulting in data loss or inaccessibility. Even though this infrequently occurs with APFS drives, it is still possible.

Installing a strong antivirus program, regularly backing up your data, and ensuring that your system has a decent connection and power supply will help you avoid this.

Formatting

When you format a drive, all of its data is lost. Before formatting the disk, make sure you have a backup of all your files as a precaution.

Accidentally deleting data

Accidentally deleted external hard drive mac is the most common cause of data loss in an APFS external hard drive. A single erroneous step might result in loss of data. Therefore, you must exercise caution when using the system.

Overheating

A heated hard drive is the first indicator of a potential HDD failure, and it may rapidly cause massive damage to your system and, ultimately, your data. If you detect your computer overheating, turning it off is advisable.

Physical damage

Any storage disk that has been physically damaged may fail permanently. It is suggested that you seek expert assistance to recover your hard disk from physical damage.

Faulty electrical parts, a head accident, a fire, or liquid damage may result in the files' irreversible deletion. You should handle the drive with care and keep it in a safe place to prevent such situations.
1.2 Recover Accidentally Deleted Files from APFS on Mac
Data loss may create many problems; however, you should seek a feasible solution, such as using reliable data recovery software instead of panicking. APFS partition recovery is a breeze with the iMyFone D-Back.
This software employs advanced features to make APSF file recovery free. Some of the top features of this program that make it valuable and dependable for data recovery are listed below.
Key Features of iMyFone D-Back Hard Drive Recovery:
This powerful data recovery application supports over 1000 file types and can effectively recover data from various devices and drives.
It can find and restore data that has been lost, destroyed, or inaccessible.
This software's advanced algorithms allow you to scan at higher rates while pausing and continuing the scanning process at your convenience.
It allows you to search for missing data for free and preview it before scanning to guarantee that you have the data you need.
It has a simple digital interface that allows even inexperienced users to recover data swiftly.
The software's filter tool makes the work easier by instantly locating a missing file by type, date, and filename.
Let us get started with the APFS file recovery procedure using this sophisticated software. All you have to do is follow these simple steps to get the job done:
Step 1. Download and Install iMyFone D-Back.
Download the Mac version of this program and install it. Allow a few minutes for the installation to finish before launching it on your computer.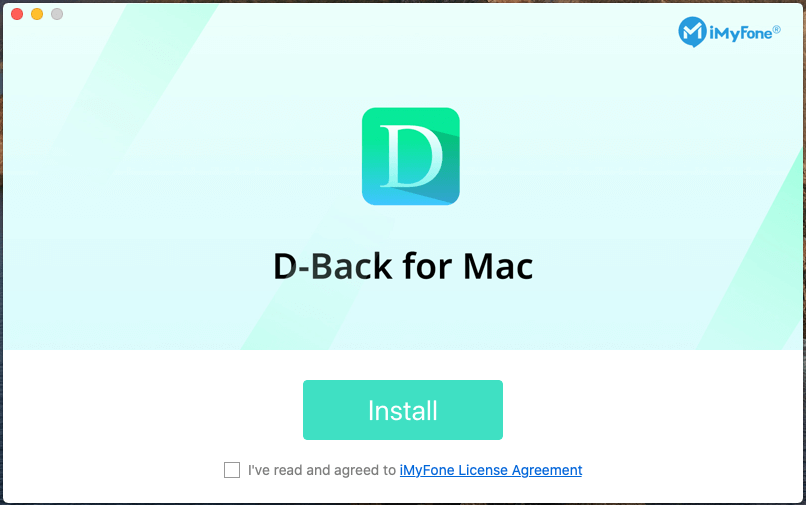 Step 2. Select the drive
The next step to recovering data from APSF partitions is to choose the drive you wish to recover data from and proceed forward.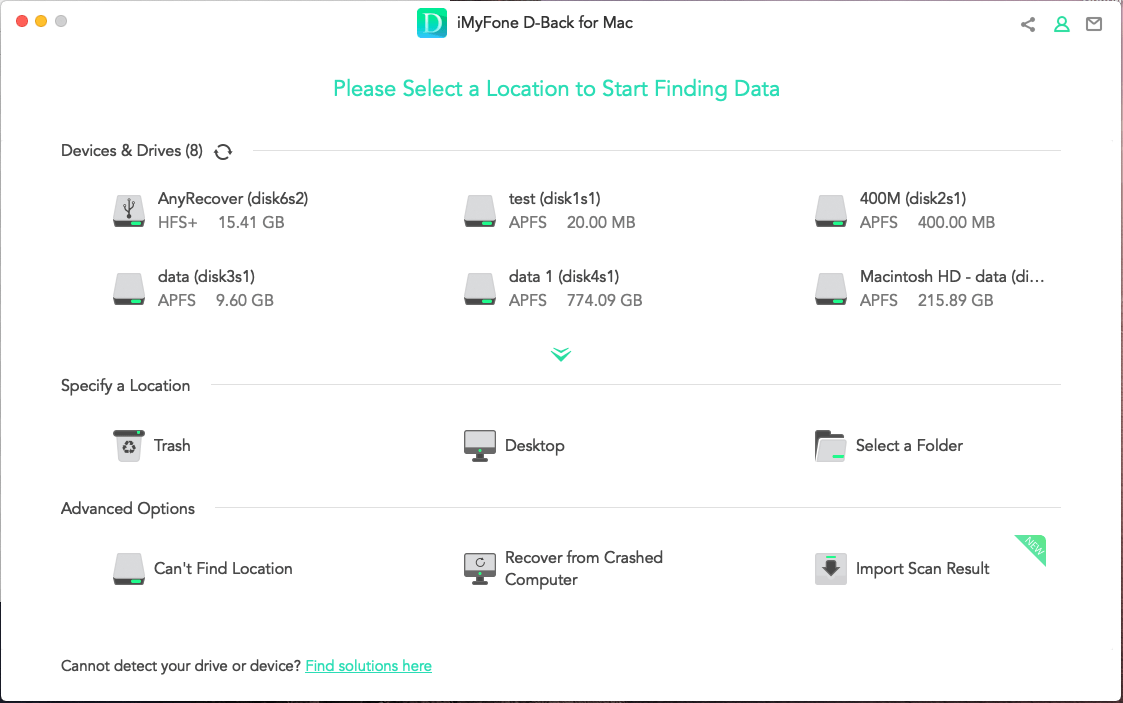 Step 3. Scan the partition
Click the "Scan" button after selecting the partition you wish to recover data. The application will do a complete scan of the location, the progress of which will be visible in the progress bar. The scanning findings will also be shown live on the interface, allowing you to evaluate the data swiftly.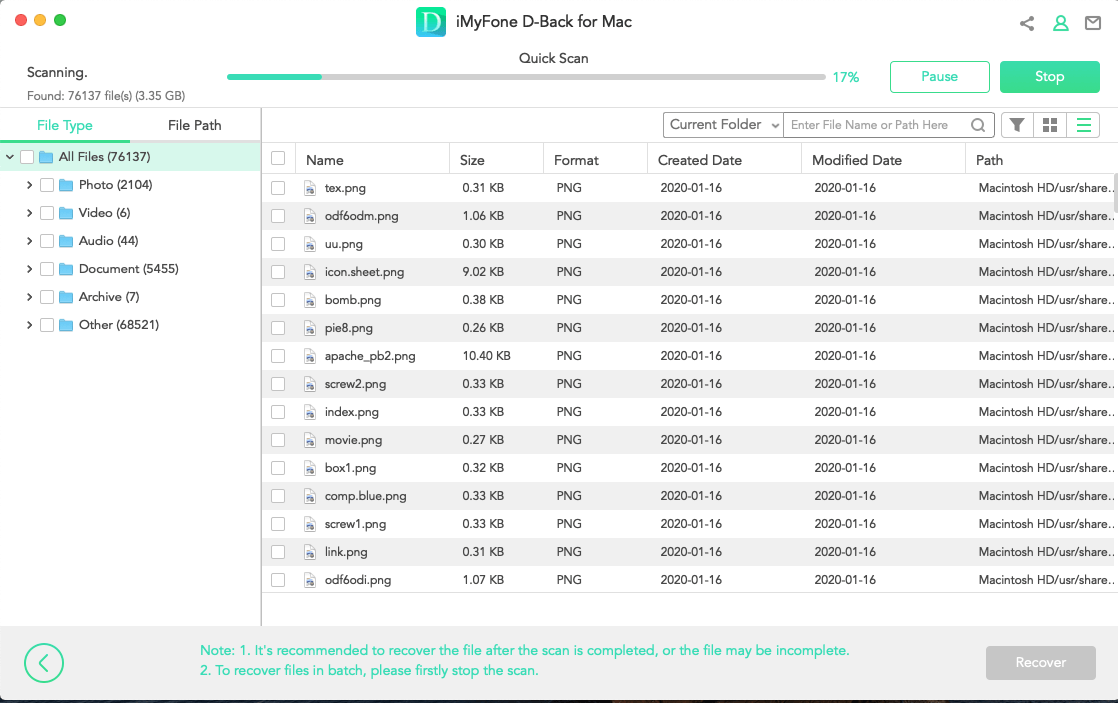 Step 4. Preview and recover files
After the scanning is complete, you can preview the files by double-clicking on them. Once you decide which files you want, you can click on the Recover button. You can choose several files you require at a time, recover them and then store the recovered files in a secure location.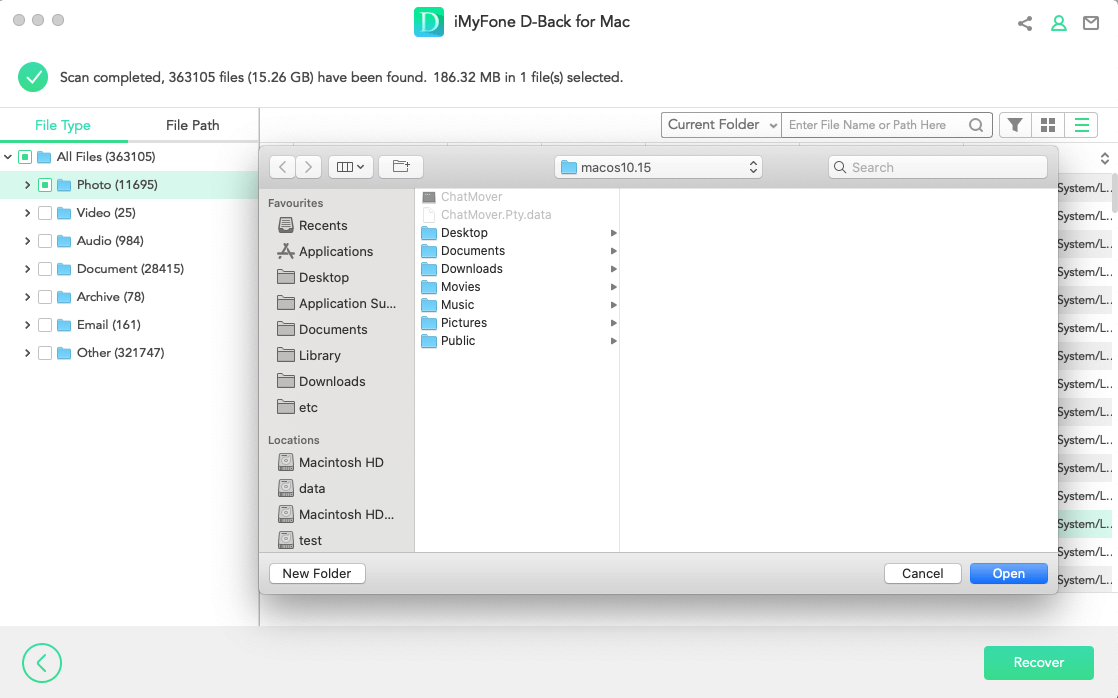 Part 2. FAQs about APFS Recovery
2.1 What is Apple APFS recovery
Apple launched APFS, a proprietary file system that is better built to guard against data loss and corruption. However, it is still susceptible to data loss in some circumstances, necessitating data recovery software for Apple APFS recovery.
2.2 What happens if I delete APFS volume
When you delete the APFS volume, all the data on the volume is permanently deleted, and the volume is removed from the partition.
2.3 How do I restore my APFS volume
You can restore your APFS file with the help of an iMyFone D-back Hard Drive Recovery Expert by following just four simple steps enlisted above.
2.4 How to repair APFS partition
If your APFS partition is malfunctioning, you may use disk utility to fix it. A built-in Disk Utility on a Mac computer can substantially assist in repairing an APFS partition.
All you need to do is follow these simple steps:
Press and hold Command+R as soon as the computer starts.
The computer will boot into recovery mode; select Disk Utility from the list that appears.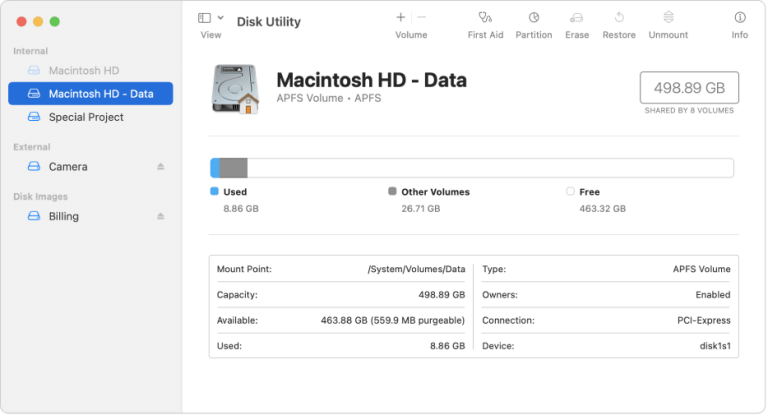 Select the APFS volume from the left sidebar and click First aid.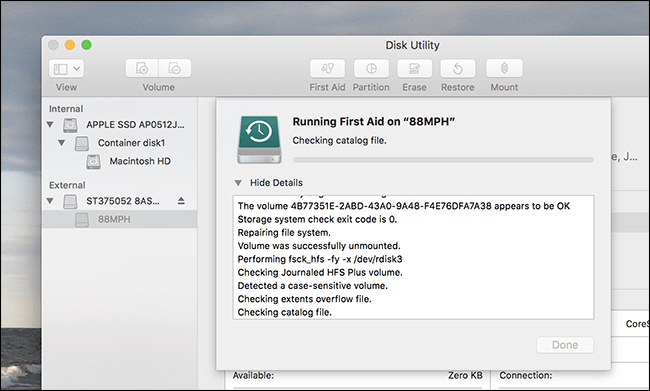 This procedure may take some time and render your system unresponsive; as a result, you may need to wait until the process is finished, then you will be able to click on Done.
Conclusion
Regardless of how secure the APFS file system is, it still has flaws that might lead to the loss of vital files. You may lose your data for various reasons, the most common listed in this article. Knowing what is causing the problem might help you avoid these situations by exercising extra caution.
However, data loss is unavoidable in some instances, and you must seek a feasible data recovery solution. iMyFone D-Back is one of the most effective software for recovering APFS files efficiently and quickly.