Enabling the TRIM command becomes necessary when you want to optimize the performance of your SSD. It organizes the information and assures that the system runs quickly. However, it doesn't make the solid-state drive immaculate, and you still risk the chance of losing vital data, which is a nightmare.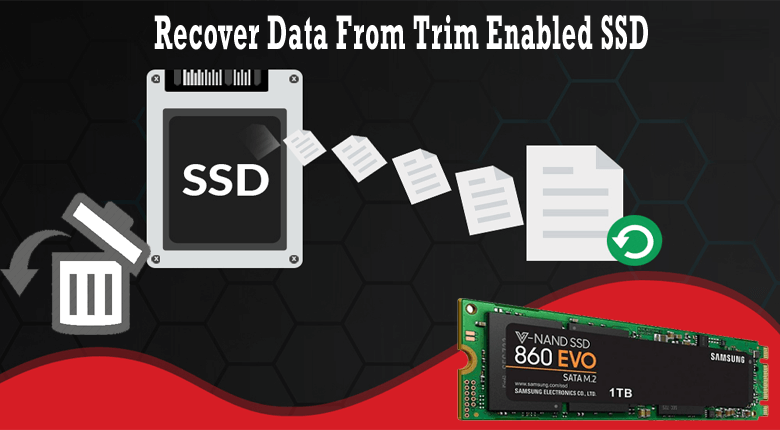 Data recovery becomes challenging due to the intricate nature of the TRIM structure. However, it is doable with the correct tool, such as the iMyFone D-Back Hard Drive Recovery Expert. This article will examine how this powerful tool may help you recover data from a trimmed SSD and other helpful hints.
Part 1. [Solved]Is It Possible to Recover Lost Data from an Enabled SSD Trim
Considering the nature of technology, recovering erased files via SSD TRIM is difficult but not impossible. If you want to recover SSD trimmed files, you may do it with the help of a recovery program. You should check if the tool can quickly retrieve the required contents from the SSD. Moreover, you should check the TRIM status of your SSD on your Windows PC or Mac before utilizing a recovery program.
1.1 What Happens When You TRIM an SSD
You might be curious about what trim is. SSD TRIM allows for significant improvements in speed and disk durability. Trim instructs the SSD that some drive areas contain data that is no longer in use.
The TRIM command minimizes the quantity of data that an SSD must transfer during the trash collection process and the number of erase cycles required, allowing the drive to survive longer. Windows will send a command to your solid-state drive when you enable TRIM every time you remove a file. The solid-state drive can automatically erase the file's contents.
1.2 Tips to Check Trim Status Before Recovering Deleted Files from SSD Trim
If you are not sure whether the TRIM feature on your SSD for Windows is enabled or not, follow the steps outlined below to check its status:
Step 1. Open command prompt
Search CMD in your windows start menu and open the CMD as an administrator.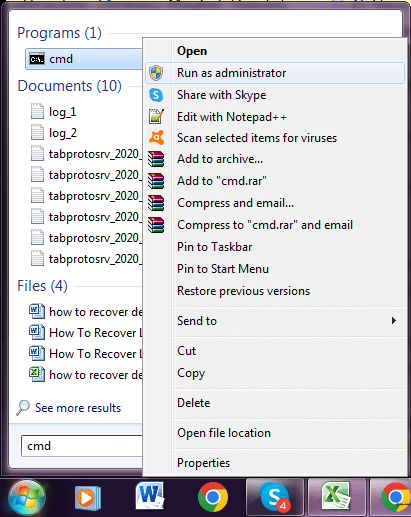 Step 2. Type Command
Type the following command given in the picture below.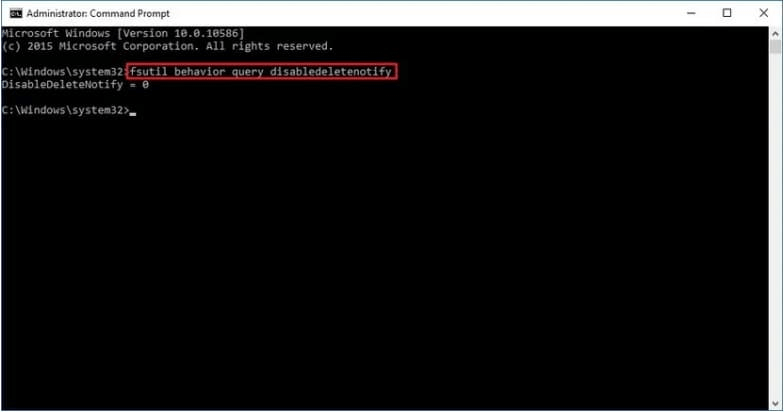 Step 3. Press Enter
Now hit enter and wait for the results to appear on the screen. If DisableDeleteNotify = 0 is displayed, TRIM is enabled. If you get DisableDeleteNotify = 1, TRIM is disabled.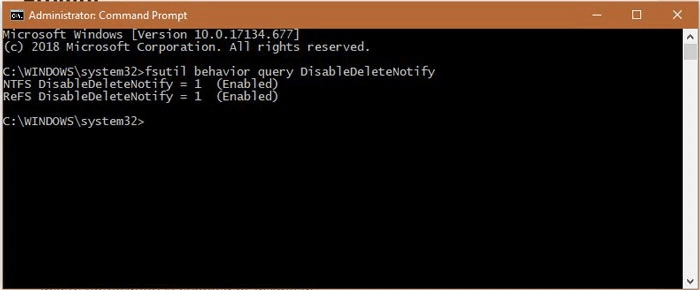 1.3 Data Recovery Expert-Help you to Recover Deleted Files from SSD Trim (Windows&Mac)
Trimmed SSDs store data files and responded to user queries swiftly. Even though these have additional protection and complex capabilities, a single erroneous click might result in data loss or destruction. You will require data recovery software like iMyFone D-Back Hard Drive Recovery Expert in these situations.
This tool is a data recovery software for Windows and Mac that works with various SSDs. It works efficiently to restore your lost data in a hassle-free manner. You'll get assistance with SSD trim to recover deleted files without risking data loss.
It offers comprehensive deep scan capabilities that can discover and recover all data that has been lost, destroyed, or is otherwise unavailable.
It supports over 1000 file formats and can recover data from various devices, including SSDs, making it a comprehensive data recovery tool.
It has a user-friendly digital interface that makes data recovery easy even for beginners.
This software allows you to scan at high speed utilizing unique algorithms and pausing and restarting the scanning process.
It allows users to search for missing data for free and preview it before scanning to know what they are getting.
Using the software's filter tool to rapidly identify a missing file based on its kind, date, or even filename, you may also save time and effort.
Now that you know how efficient and robust this program is for data recovery let us begin the procedure. All you need to do is to follow these simple steps:
Step 1. Install and launch the software
The first step is downloading the compatible version of iMyFone D-Back Hard Drive Recovery Expert, then installing and launching it on your system.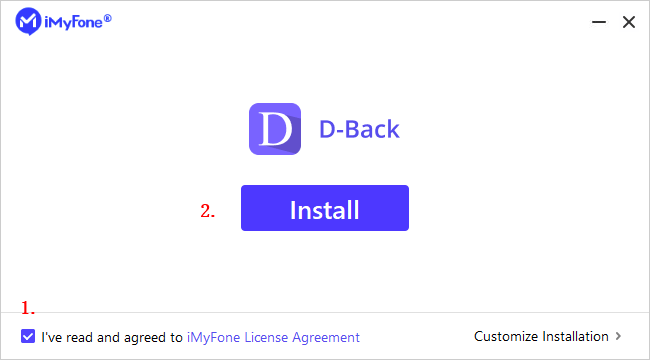 Step 2. Select Location
Navigate to the location where the data was lost and proceed forward to begin data recovery. Make sure that your SSD drive is connected to the computer.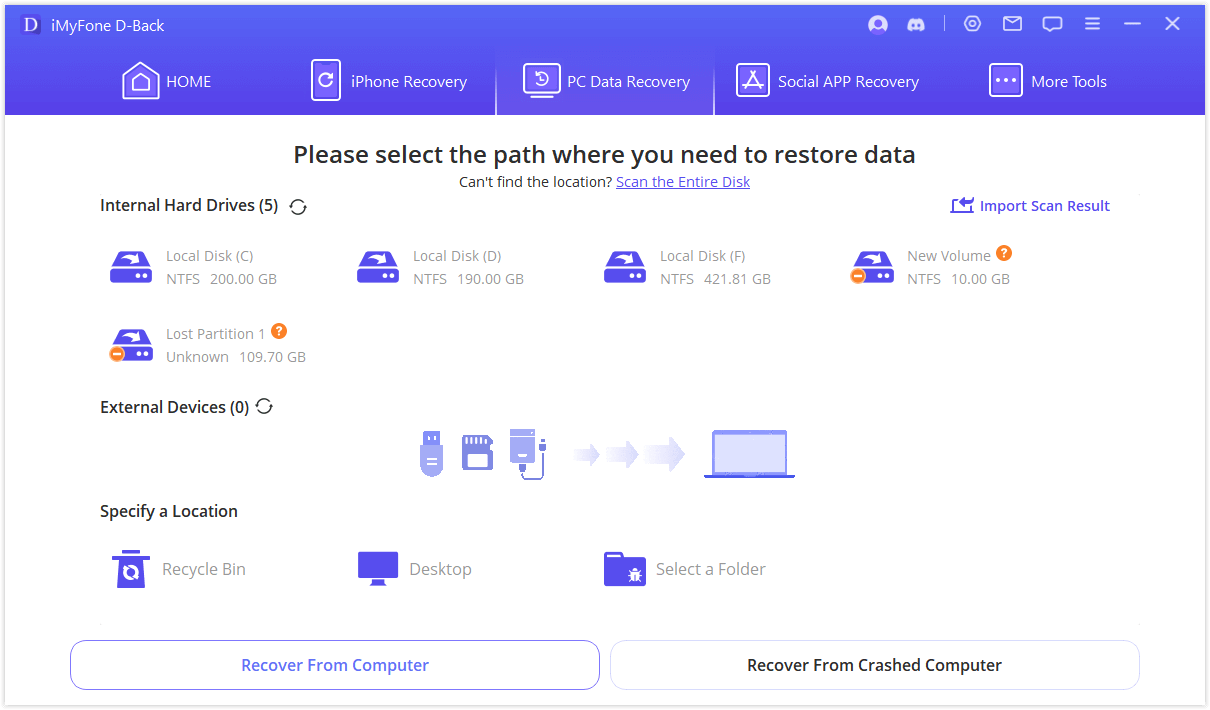 Step 3. Scan the location
After you have selected a location, the software will do a complete scan. The program will display the status of the scan operation on the interface for your convenience.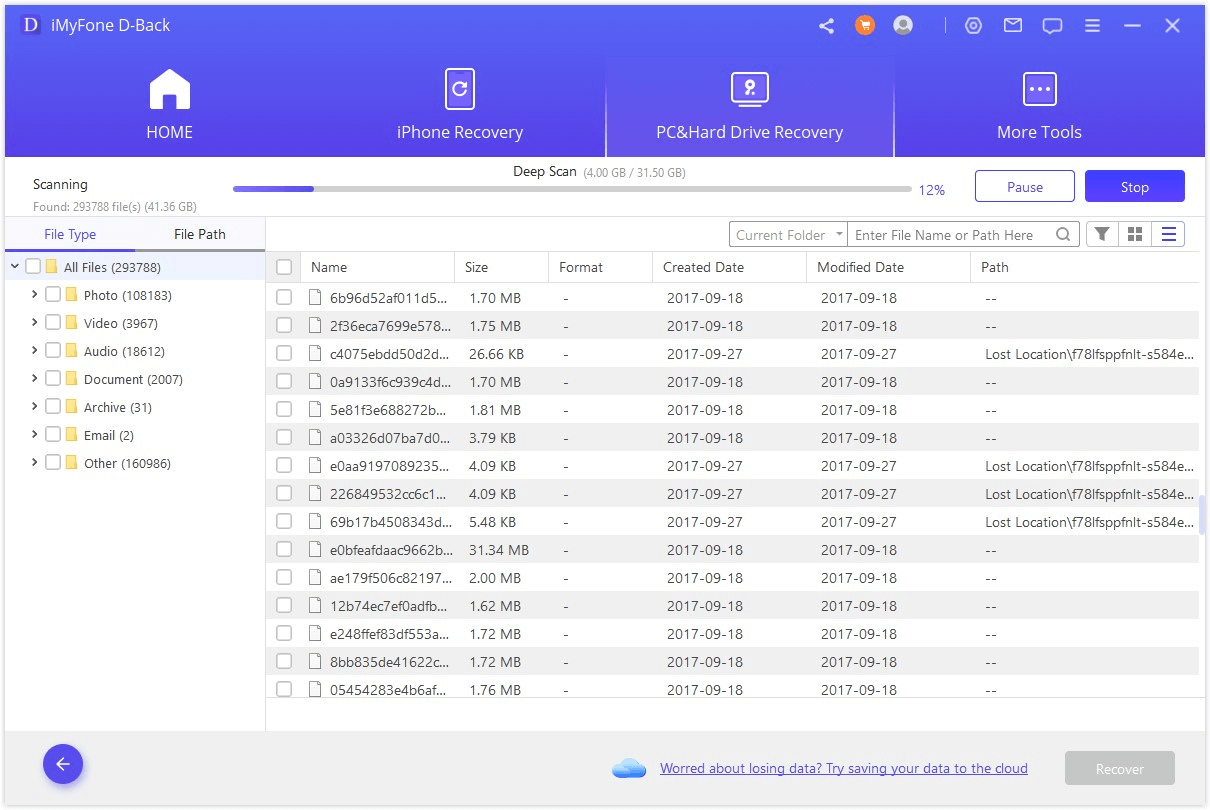 Step 4. Preview and recover
When the scan is finished, you will be able to access the lost data from your trimmed SSD. When you have located the files you are looking for, click the recover option and save them somewhere safe.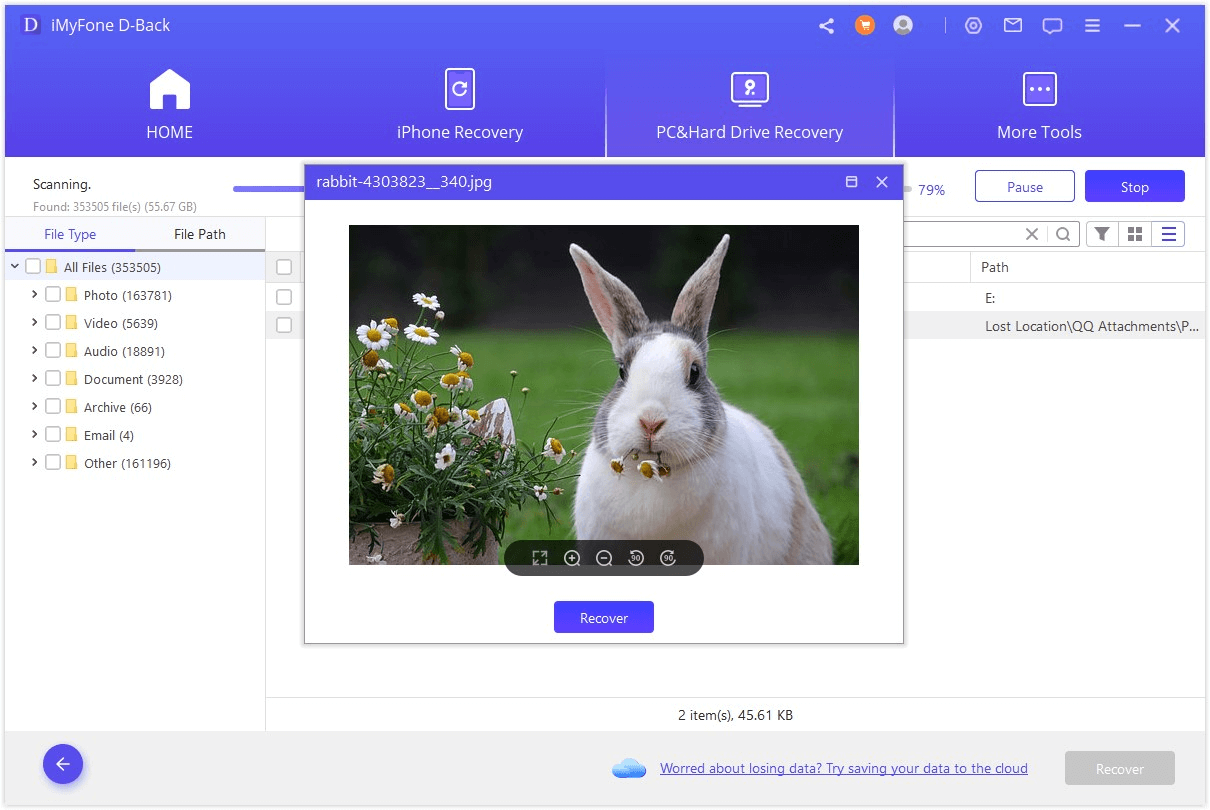 Part 2. FAQs about SSD Trim Recovery
2.1 SSD what is trim
The main concern of many users is What is SSD Trim? SSD TRIM is an Advanced Technology Attachment command that allows an operating system to determine which data blocks can be deleted since they are no longer in use. The usage of TRIM can boost the performance of writing data to SSDs and help extend the SSD life.
2.2 Does TRIM permanently delete files
Although SSD TRIM enhances the speed of your SSD, it may result in permanent data deletion. The files are permanently deleted after emptying the Windows Recycle Bin.
2.3 How to enable trim for SSD
If you are wondering how to enable trim for SSD, then know that if you have a contemporary version of Windows and a modern solid-state drive, Windows would automatically enable TRIM.
If TRIM is disabled, you can activate it by performing the following steps:
Open the Start menu and search for cmd. Right Click on Command Prompt and run it as administrator.
Enter the following command in the command prompt.

The TRIM is enabled; if you want to disable TRIM, replace 0 with 1.
2.4 Does trim make data recovery impossible
It is relatively simple to recover data from a Non-TRIM SSD compared to the trimmed one. However, data recovery is not impossible even with a trimmed SSD, but it will necessitate the use of data recovery software.
2.5 Can deleted data on trim SSD be recovered
You can still recover the deleted files from TRIM with the help of the iMyFone D-Back Hard Drive Recovery Expert. This is one of the most efficient data recovery software.
2.6 Can you recover video from SSD with trim
This is only possible if you employ powerful software such as iMyFone D-Back Hard Drive Recovery Expert to recover data from an SSD with trim. In that case, you can retrieve data in almost 1000 formats, including videos.
Conclusion
SSD TRIM organizes data and ensures that the system operates swiftly, but you are always in danger of losing vital data if a single wrong step is taken. Data recovery from a non-trimmed SSD is easier than SSD Trimmed Recovery, but it is not impossible with an iMyFone D-Back Hard Drive Recovery Expert.
With its user-friendly interface, this tool may assist you in rapidly recovering your lost data. Before you begin any operation, verify the SSD TRIM status to see if it is enabled or disabled.