People usually store data on their computers and external drives. The data is undoubtedly important, and the user cannot afford to lose it.
But sometimes, the data can be lost or get deleted accidentally. Now, to recover the data, there are certain tools that one can use. In this article, we will talk about Autopsy forensic tool review and also about the Autopsy forensic tool alternative - iMyFone D-Back Hard Drive Recovery Expert. Download it free now.
Part 1. Autopsy Digital Forensics Software Review
1.1. What is Autopsy Software?
Autopsy is a digital forensic tool that is used by professionals and large-scale companies to investigate what happened on the computer. It is a graphical interface to different tools where it allows the plug-ins and library to operate efficiently. With Autopsy and The Sleuth Kit (library), you can recover any type of data that is lost or deleted.
1.2. Autopsy Download
Any computer user can download the Autopsy easily. You can either go to the Autopsy website-https://www.autopsy.com/download/ to download Autopsy .
1.3. How to Use Autopsy to Recover Deleted Files?
If you are looking to recover deleted files using Autopsy, then you need to go through a few steps. Although it is a simple process, it has a few steps that the user has to follow.
Step 1: First, you need to download the Autopsy and The Sleuth Kit because it allows you to analyze volume files that will help in recovering the data.
Step 2: After installation, open Autopsy. On the home screen, you will see three options. Click on "Create a New Case". It will take you to a new page where you will have to enter the name of the case.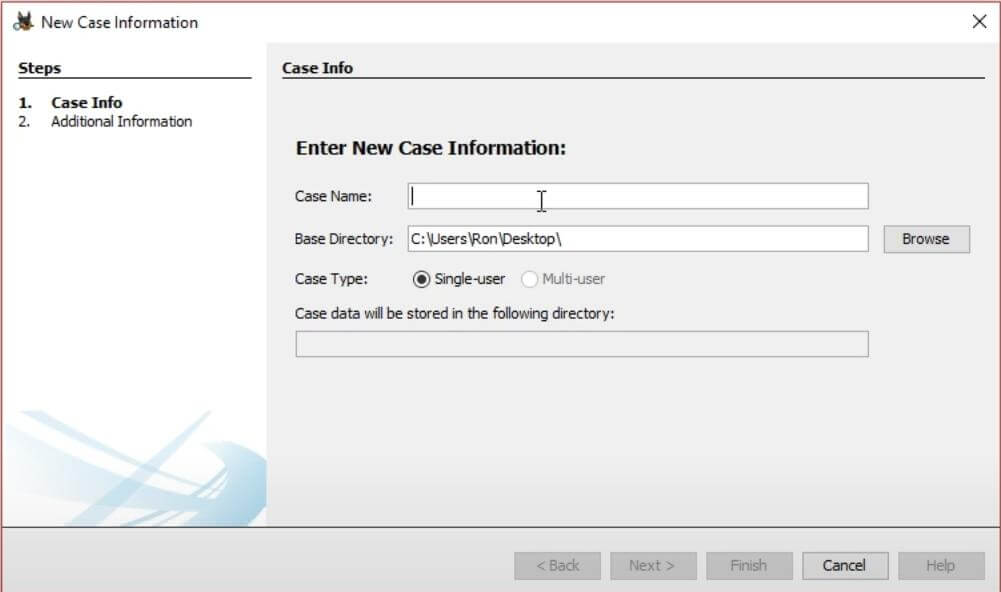 Step 3: Next, you will have to enter the "Case Number" and "Examiner", which is optional. Click on "Finish".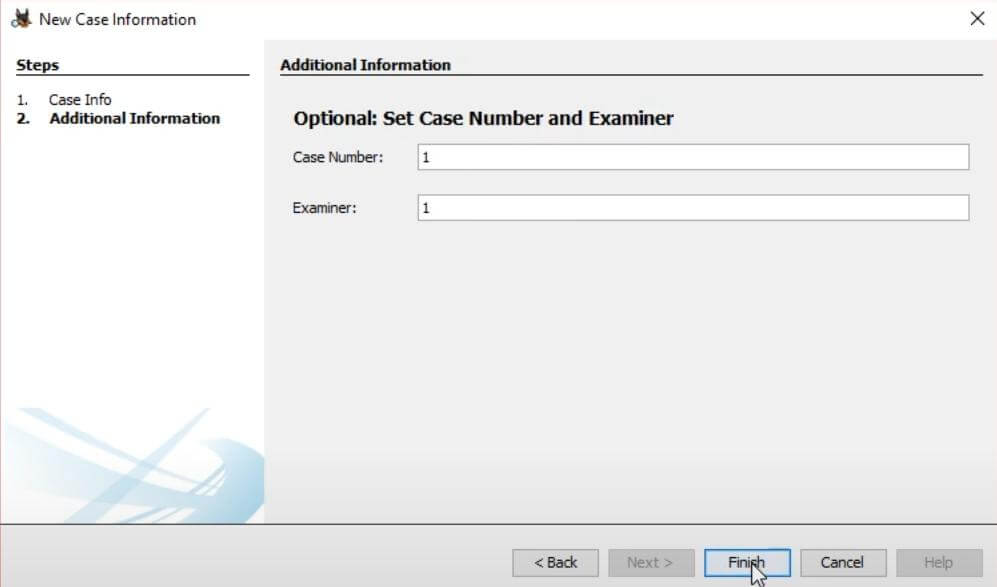 Step 4: Now, you have to select the data source type. Whether the data you lost was in a local disk or any other, click "Next". Choose the plug-ins. If you don't know about it, you may click on "Next". Then click "Finish". The analysis will start, and it will take a few minutes.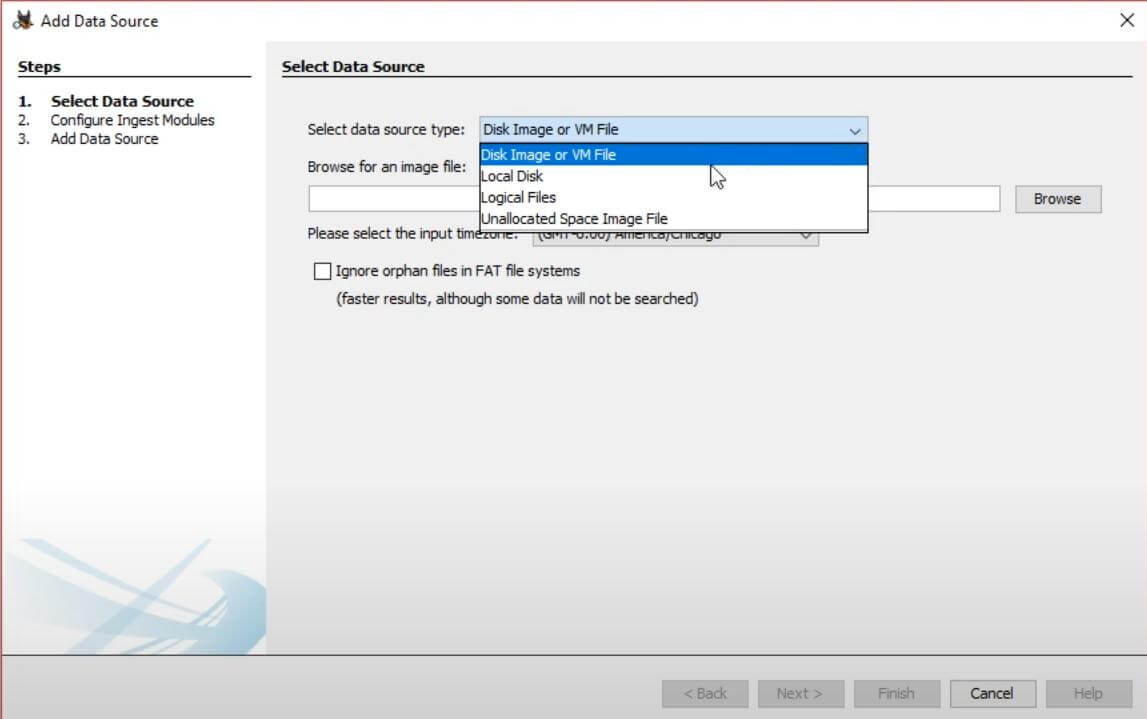 Step 5: After analyzing the data, you will see a few options on the left side of the screen. Click on "Views > File Types > By Extension". The extension organizes the files in proper order and file type. So, for the user, it is very easy to find and recover the specific data.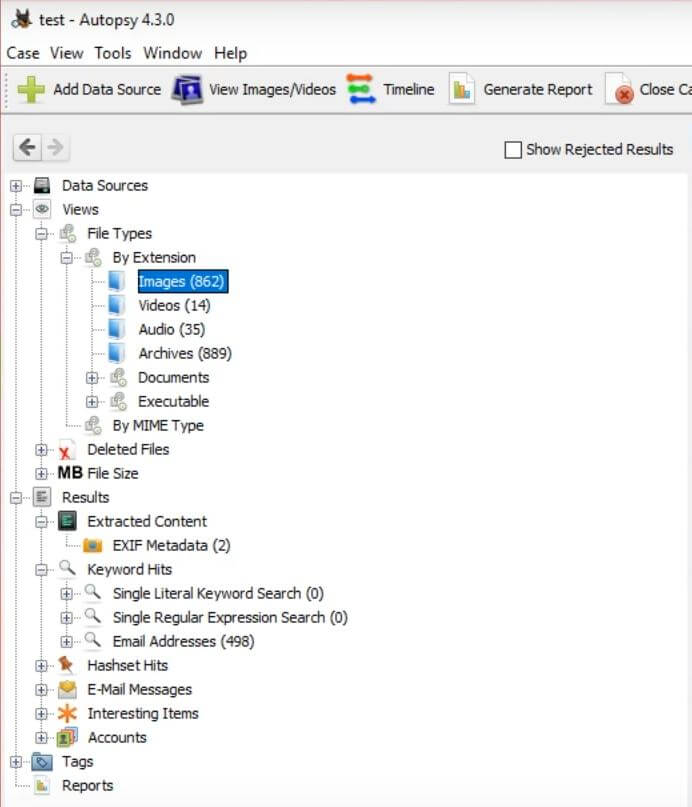 Step 6: Toggle between the data and the file you want to recover. Right-click on it and click on "Extract File," and choose where you want to export the deleted file. The file is now recovered successfully.
1.4. Is Autopsy Software Free?
Yes. Autopsy is free to use. You can also download the TSK (The Sleuth Kit) so that you can analyze the data of your computer and make data recovery possible.
Part 2. Better Alternative for Autopsy to Recover Deleted Files - iMyFone D-Back Hard Drive Recovery
Autopsy was one way of recovering the deleted files from the computer or external storage, such as a USB drive. But it is a complicated tool for beginners, and it takes time for recovery. A better alternative for such a tool is iMyFone D-Back Hard Drive Recovery Expert. The tool is compatible with Windows and macOS.
D-Back Hard Drive Recovery Expert is much easier and simpler than Autopsy as it needs very few steps. Not only this tool saves your time but also allows the user to recover files that are lost while making partitions.
The software has a user-friendly interface with a simple recovery process. Although the user has to pay for the premium version, it has its perks and benefits. Some of the recovery tools are complex, but the iMyFone D-Back Hard Drive Recovery Expert can be used by beginners as well.
Steps to Use iMyFone D-Back Hard Drive Recovery Expert:
Step 1: Download D-Back Hard Drive Recovery Expert. Install the tool and open it. The home screen is very simple, where you need to select the drive from which you want to recover the data.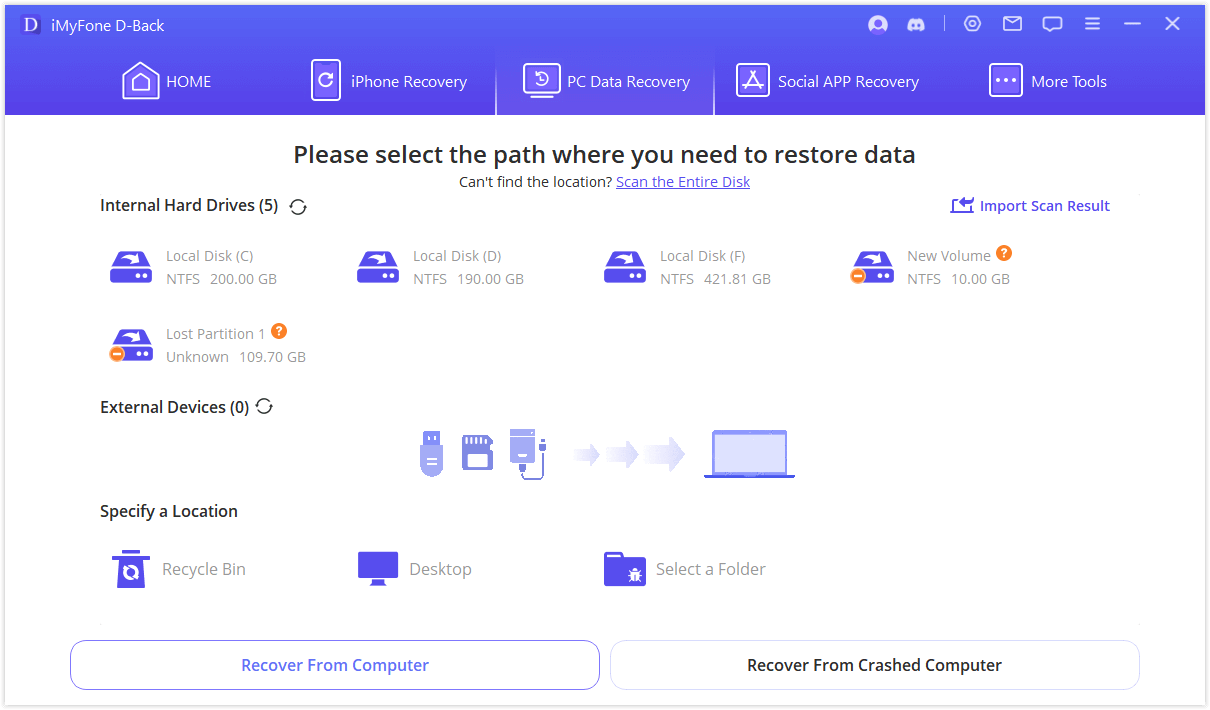 Step 2: Choose the drive so that the iMyFone D-Back Hard Drive Recovery Expert can start scanning. You will see a list of files after the scanning process.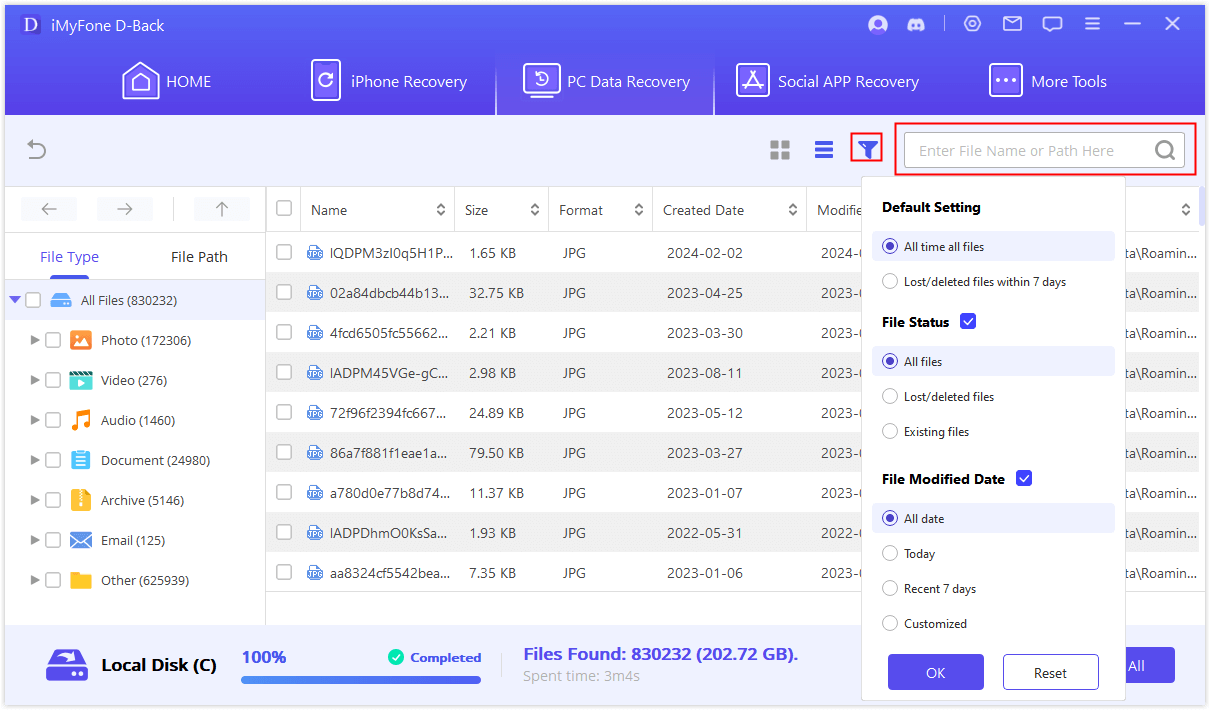 Step 3: The last step is to choose the file that you want to recover and click on "Recover" at the bottom right of the screen. You will need to choose the destination where the recovered file will be exported.
Part 3. FAQs about Autopsy Recover Deleted Files
1

Can I Recover Permanently Deleted Files from Autopsy?
Yes. With Autopsy, you can recover permanently deleted files. Even if you have deleted the disk multiple times, Autopsy can help you to get your data back. It is fairly easy to use.
2

What is Autopsy Used for?
Autopsy is used for analyzing the lost data in different types. Mostly, the deleted files are recovered using Autopsy. It does not matter which file type you are looking for because it organizes the data neatly.
3

How Do I Find Autopsy Files?
When you are extracting or recovering the files, it will ask you to choose the destination where you want the data to be exported. If you have not chosen the destination, then it will export the data to the folder that you made at the start of the case (Create a New Case) by default.
4

Is it Possible to Use Autopsy to Recover Files from Android?
No. Autopsy is unable to recover files from an Android device directly. Although, if you can use a tool to extract the data in the form of physical volume, Autopsy can read the files and help in recovering the data from Android. But solely, Autopsy cannot recover files from Android.
Conclusion
Autopsy is an excellent tool for recovering the data from an external hard drive or any computer. If you have deleted any files accidentally, Autopsy can help you to recover the data in the most organized fashion. It is a free tool but requires a library, The Sleuth Kit to help analyze and recover the lost data.
A better alternative to this tool is the iMyFone D-Back Hard Drive Recovery Expert, which is much simpler and easier. Moreover, this tool is compatible with different operating systems and supports multiple file systems. It is a paid tool, but it has many benefits that users can enjoy.