With the age of technology in full roar and most of the world's data stored in hard drives or the cloud, a clicking hard drive mishap is bound to happen. However, the real question is, can you recover data from a clicking hard drive?
Let's check it out below: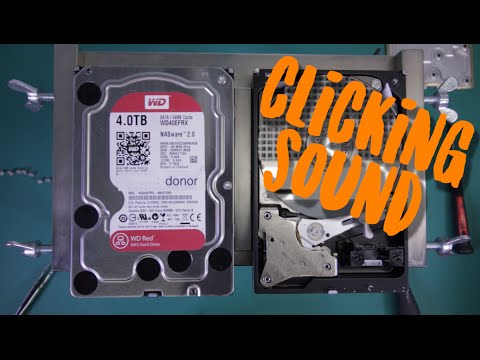 Part 1. How to Retrieve Data from Clicking Hard Drive with Bad Sectors Using iMyFone D-Back
One of the easiest methods to recover your data is to use the iMyFone D-Back. This software is easy to use, and you can recover your data within a few minutes. It can help you recover data from USB flash drives, cameras, SSD, etc. Also, It includes features like recovering your data from a corrupted partition and formatted partition. Moreover, the recovery expert software supports over 1000 file types and is now compatible with Windows 11!
Most important, the D-Back Hard Drive Recovery Expert can recover deleted files, even if they have been erased from the recycling bin. They can also recover partial data loss, data formatted from a device, data that fell victim to a virus attack, system crashes, etc.
Main Features about iMyFone D-Back Hard Drive Recovery Expert:
iMyFone D-Back also works on various devices and software, making it very versatile.
The program also provides a preview of the lost data before recovering, so you can select the files you want to keep. This way, the files that were deleted by choice won't clutter up your drive.
The best part about this program is that your privacy is protected because you can recover data at home.
The program is elementary to operate, even for amateur computer users. You need to install the program, either the free or the premium version.
Install the program from the D-Back Hard Drive Recovery Expert website and follow the below steps:
Step 1. Select the location
Make sure your hard drive is connected. Select the drive you want to scan.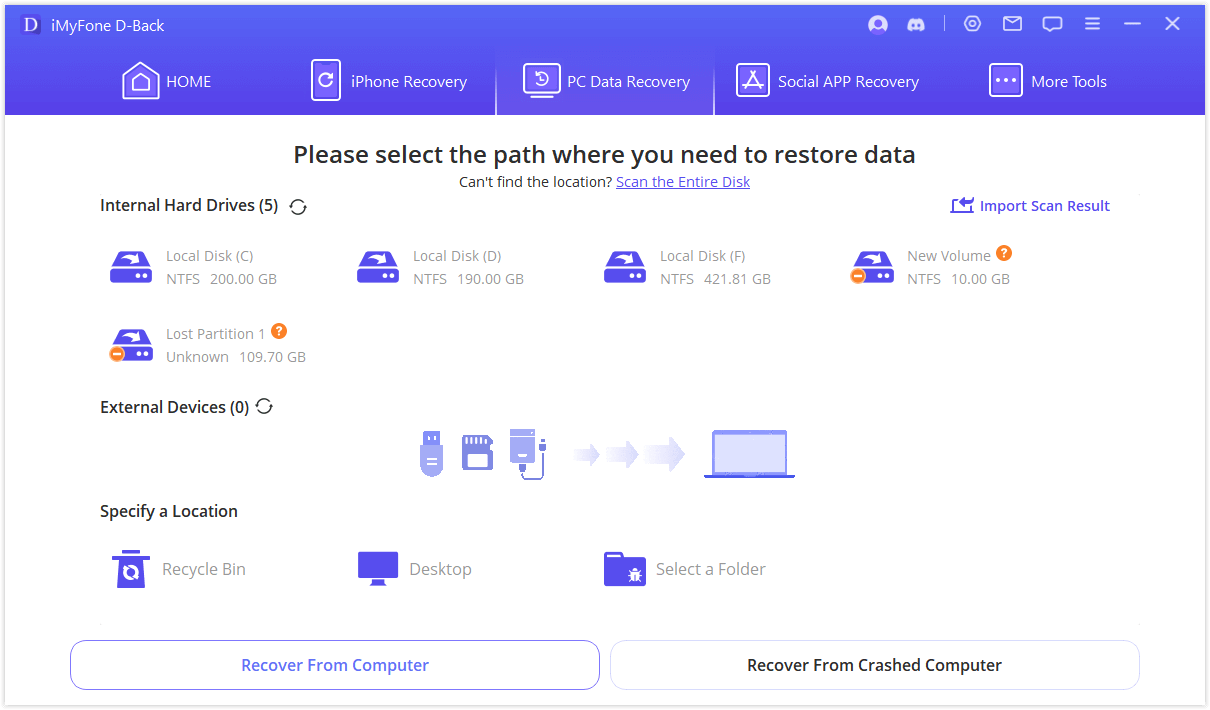 Step 2. Scan the files
It will take a few seconds to scan the drive. Once it's completed, you'll see all the files that can be recovered.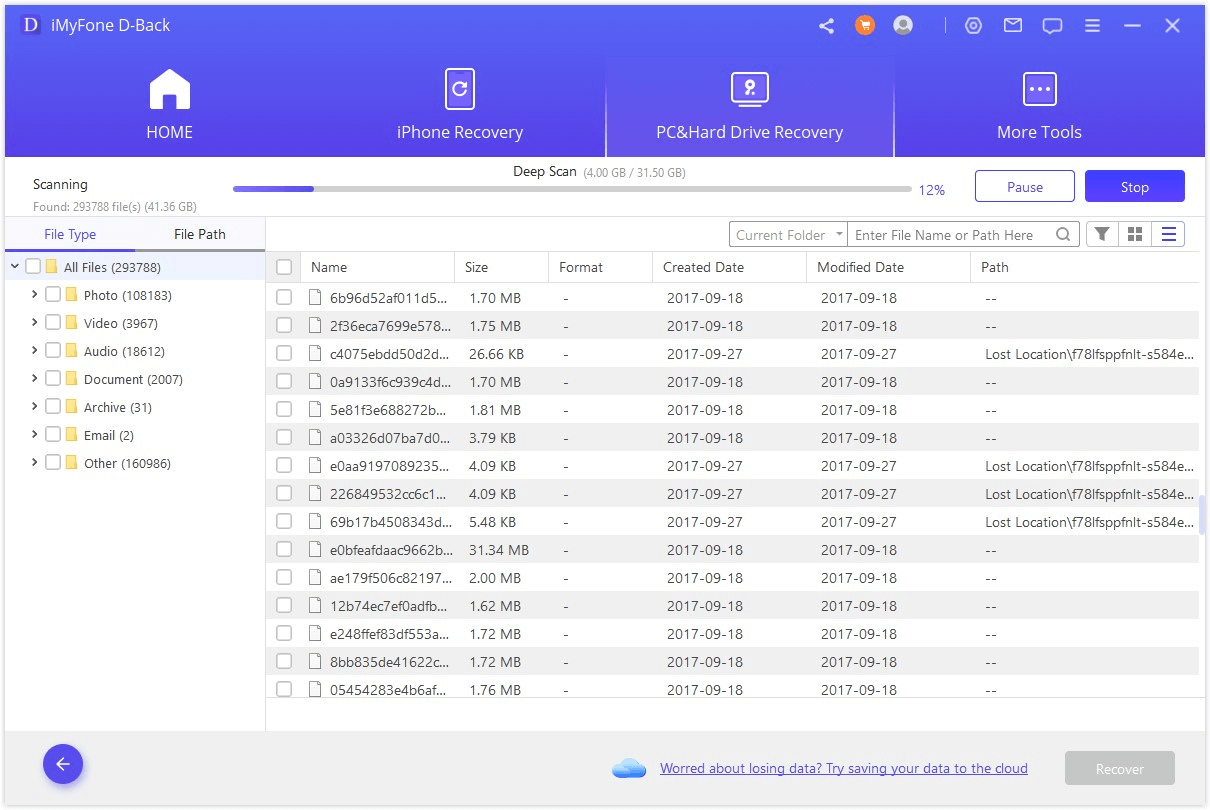 Step 3. Preview and Recover the file
Click the file you want to restore and press the "Recover" button.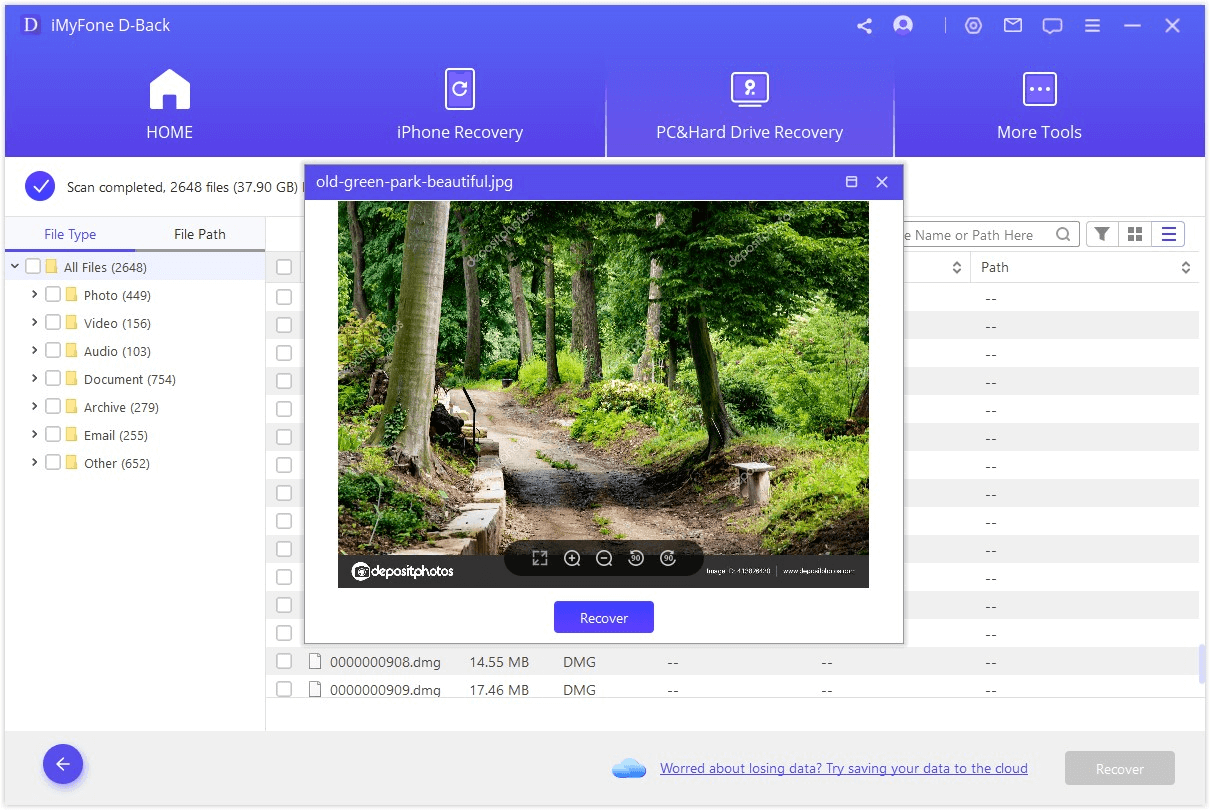 Part 2. Why Is My External Hard Drive Making Clicking Sounds, and How Do I Fix It
The first step to do is troubleshooting it. Hard drive clicking is referred to as the "click of death." It often means that your hard drive is malfunctioning and will stop working sooner or later. Your HDD making a clicking noise is not a good sign often.
There are multiple causes of this. Some of them can be fixed with minor repairs, while others might result in the complete death of the drive. You can repair an external hard drive by clicking sound on your own or with the help of a professional. It is recommended to get the device checked as soon as the drive starts making a sound. The longer you wait, the more serious the problem is likely to get.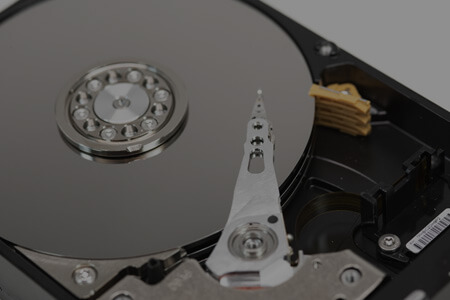 Causes of the clicking sound:
A serious problem is when the hard drive is making a clicking noise. There are several reasons why your HDD might be causing the clicking sound, and we have listed these down below:
Physical Damage

The most common cause is a physical impact on the drive. A severe impact can disrupt the circuit, resulting in the clicking sound. Exposure to water, fire, or being dropped from a height can cause this.

Weary/Old Hard Drive

Sometimes, if your HDD is making a clicking noise, this may have occurred because the drive is old. Hard drives do tend to give up after a long time of use. Other times, it could be an electrical malfunction. If a power supply unit stops working, the hard drive might not receive enough power to run. Sometimes, there could be an excess of power; either way, it affects the drive negatively.

Corrupted Data

A portion of your drive's storage space is designated for the manufacturer's data. It is the data that keeps the drive running. If there's an issue (data corruption), the actuator arm within the drive will keep swinging and result in clicking sounds.

In rare cases, the drive might malfunction due to a defect from its manufacturing process. It is often the cause if your hard drive is new and hasn't been exposed to other damaging factors. Below, we have talked about how to fix HDD clicking.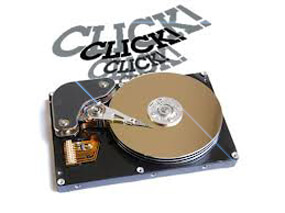 How to fix the HDD clicking sound?
You can solve the hard drive clicking sound issue in some ways mentioned here:
● Fix 1. Check the Powersource
You must first try to check the drive's power source. A power overload or deprivation can result in the drive malfunctioning. If you figure out that is indeed the case, you need to replace your power cable.
Only in this case scenario will you be able to repair the drive on your own.
● Fix 2. Contact the Professionals
If it still does not work after testing the power cables and the power source, it is best to get an expert's opinion on the issue. Because you could make it worse without making it better, however, sometimes, the problem isn't that big and can be fixed on your own.
Part 3. FAQs
There might be countless questions that arise when researching the causes and fixes for your malfunctioning hard drives. This section will address frequently asked questions.
3.1 What is the click of death
It is the name given to the clicking sound from a hard drive. In a majority of the cases, it means the hard drive has ceased to function correctly and needs to be replaced, hence the name.
3.2 How do you fix a clicking hard drive
The only cause you can fix on a hard drive is when there is an issue with the power supply. This issue can be resolved externally, unlike all the other problems which need the hard drive to be opened. Otherwise, you will have to contact a professional.
3.3 Can a clicking hard drive be recovered
It heavily depends on the cause of the malfunction. In some cases, you can recover it, and the hard drive can go back to normal, but in other cases, it might need a total replacement.
You can recover data from a clicking hard drive using programs such as D-Back Hard Drive Recovery Expert However; this also depends on the condition of the drive. Sometimes a malfunction can cause a drive to be undetectable by a computer, let alone run any programs on it.
3.4 How to recover data from a hard drive with a bad boot sector
D-Back Hard Drive Recovery Expert solves all of your hard drive recovery problems.
You can do that by the following steps:
1) connect your hard drive to a functioning computer and run the recovery program on the drive.
2) D-Back Hard Drive Recovery Expert will scan your drive.
3) restore all the files in a single click.
Conclusion
Hard drive data recovery was previously considered a challenging task that could not be done without the help of a professional. Many people were reluctant to have sensitive but important data recovered because it might result in a leak.
D-Back Hard Drive Recovery Expert is a great program that caters to your recovery needs. It can recover a variety of file formats very quickly. The best part is that you can operate the program independently, eliminating all chances of a privacy breach.
D-Back Hard Drive Recovery Expert's free version works just as well as the premium version, except the premium version allows you to recover unlimited amounts of data. It means you can operate the free version just as well as the premium version and figure out for yourself if it is worth it.
Hard disk data recovery has become extremely easy and can be done within minutes through a D-Back Hard Drive Recovery Expert!