Have you recently lost your MP4 files? Now you're frantically searching for information on how to recover deleted mp4 files? You've come to the right place if you were looking for some free ways to recover mp4 files. This article will provide you with all the information to retrieve your files.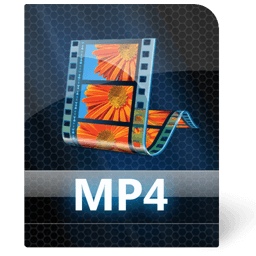 Part 1. Free Methods to Recover Deleted/Lost MP4 Files on Android/Mac/Windows SD Card
We were under the impression that recovering MP4 files would not be easier. Instead, it's as simple as ABC; all you have to do is figure out the correct method to retrieve your file, and you're good to go. In that case, nothing can be as worthy as using the iMyFone D-Back Hard Drive Recovery Expert.
It's one of the best recovery experts who help users recover their files efficiently. The algorithm it comes with makes it unique as it can recover almost any type of file.
If you want to have the quickest and easiest solution for your data recovery, then an iMyfone D-back Hard drive recovery expert would be ideal. If you're still confused about the software, let's discuss some of its features to clear things up.
Main Features about iMyFone D-Back Hard Drive Recovery Expert:
There is no doubt that the iMyFone D-Back Hard Drive Recovery Expert is the all-in-one solution, but if you have any doubts about the software, its features will undoubtedly clear things up for you.
It can recover almost 1000+ file formats into their original version.
Introduced a filter option to enable users to find out their preferred file.
It's workable on nearly every digital storage device like Hard drives, SSDs, USB flash, and SD cards.
Scan and preview the file before recovery to assure the credibility of your file.
Save your recovered file to your computer with a file saving feature.
Let's take a look at them!
Best Effective Method to Recover MP4/a Corrupted MP4 File Using Best Video Recovery Software on Android/Windows/Mac/SD Card [100% Works]
It's stressful not to open up your MP4 video or audio file when needed. But what's the reason behind it, and how to fix the recovered mp4 video file? You don't need to get overwhelmed by the situation, as the iMyFone D-Back Hard Drive Expert is here to cover you up. This tool can help you save your day with just a few simple steps, Install>Locate & Scan>Preview & Recover.
Step 1. Installing the recovery tool
Go to the iMyFone site and click install to start the installation process.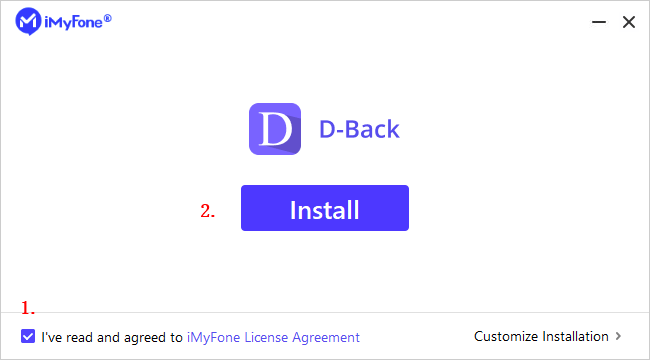 Step 2. Files locating and scanning
Select the storage device where you deleted your MP4 file and hit it up. Then, the software runs an all-around scan.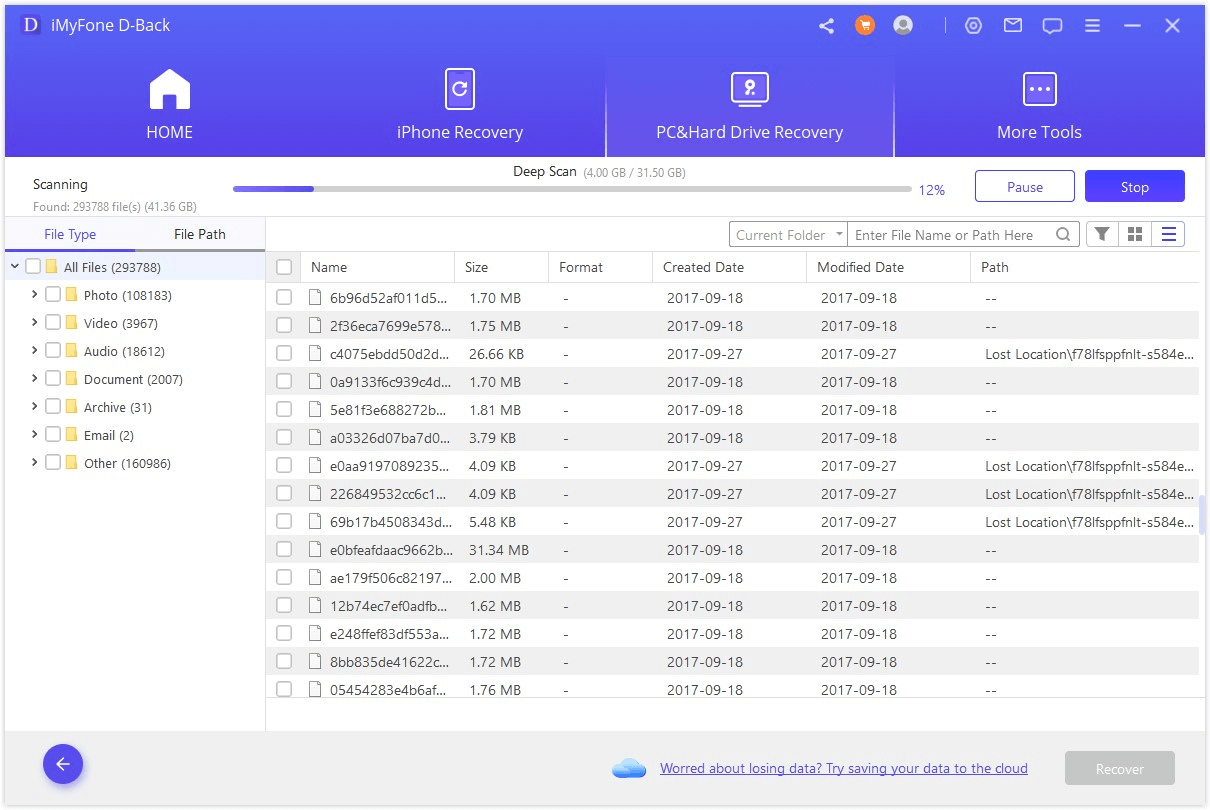 Step 3. File preview and recovery
After scanning, get a preview of your file and hit up recovery. Now, save up your recovered file into your recommended storage device.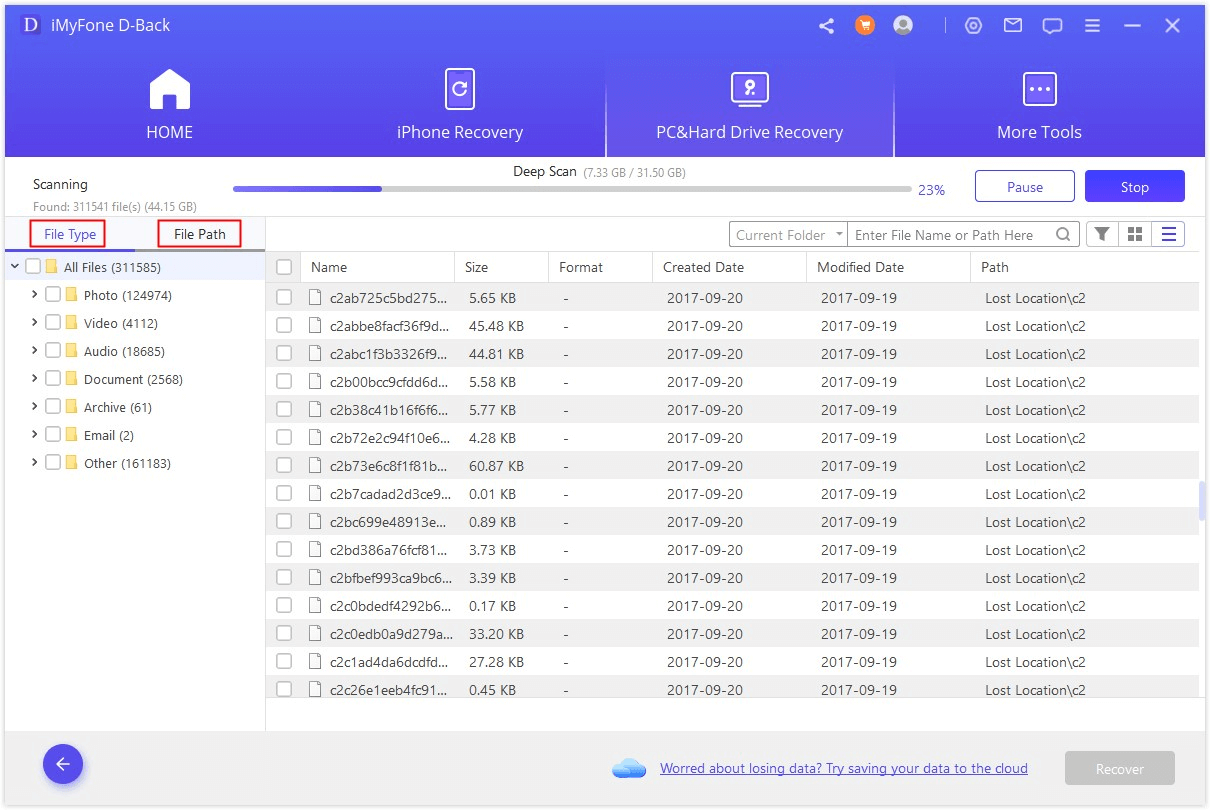 Below we've listed the tried and tested methods to recover deleted MP4 files. But if you want to to directly recover deleted MP4 files, we best recommend iMyFone D-Back Hard Drive Recovery Expert.
1

Using the Backup Option
If you've already made a backup of your file, that can be the game-changer. Backup is among the primary options to solve every user's data loss problem. You can backup your file using the steps below.
Step 1. Find your video backup folder and open it up.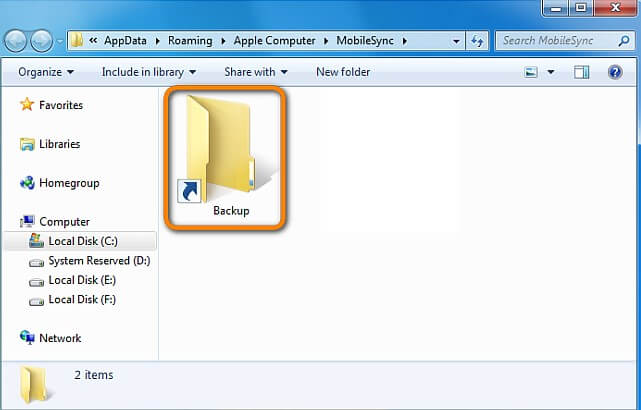 Step 2. Now, it's time to locate your Mp4 video that got deleted accidentally.
Step 3. After locating, you can copy and store the videos on the hard drives or SD card.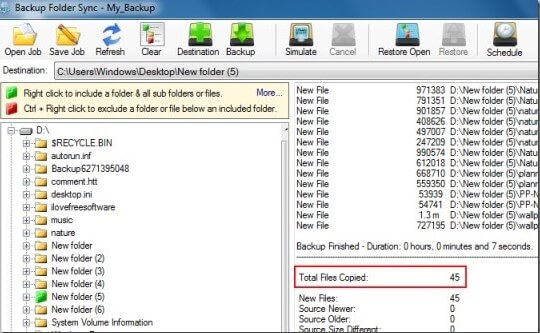 2

Recovery through iPhoto Library (For Mac)
Mac users might be able to recover all their mp4 files with the iPhone library. Mac has made everyone crazy, so we are sure everyone will be using its latest version. Below we've listed the method to recover mp4 files using the Photos app introduced in the newest version of MAC. Follow the steps given to get your file back!
Step 1. Open up the iPhoto app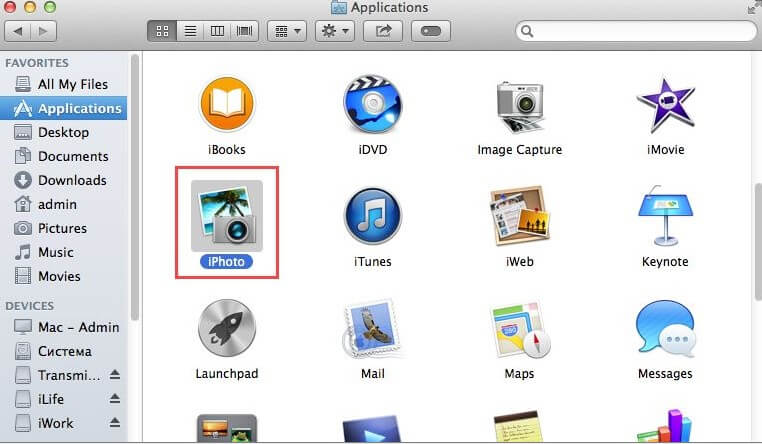 Step 2. Now, click on the trash on the menu given on the left.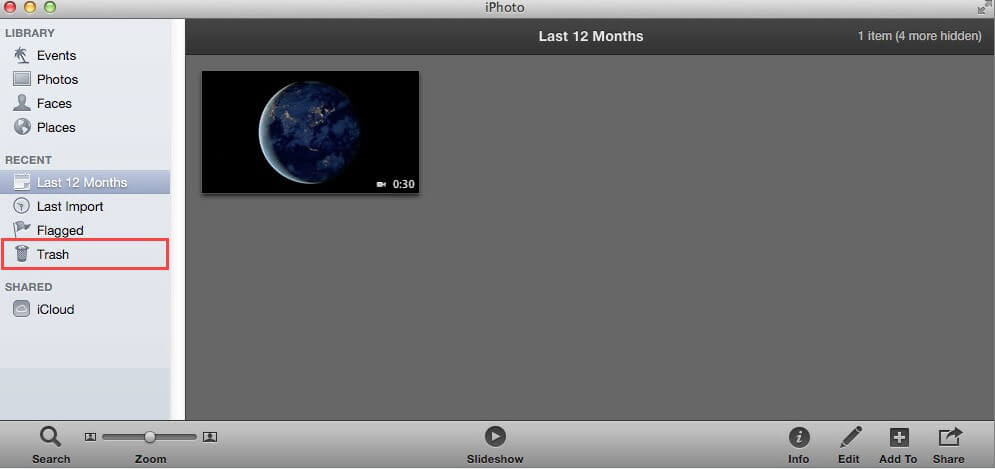 Step 3. Lastly, right-click on the file you want to recover and hit upon the Put Back option.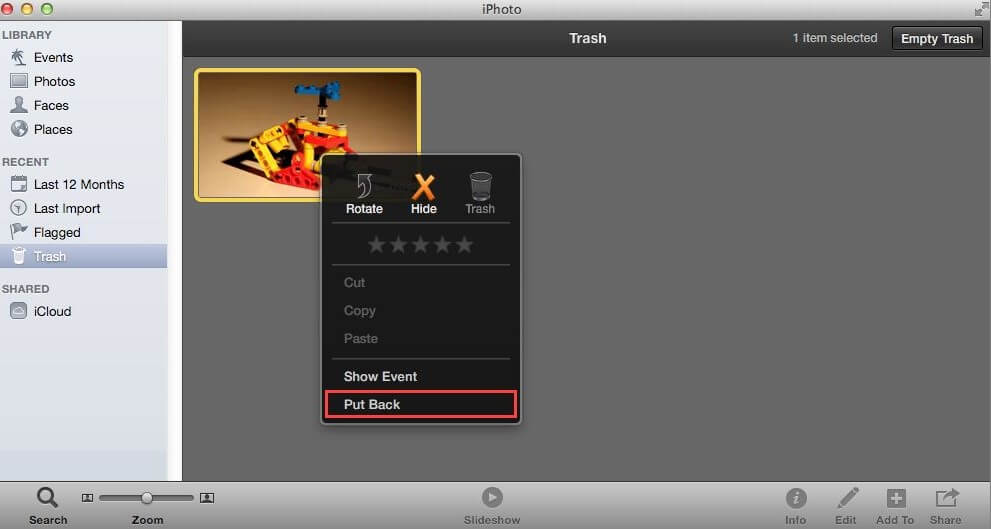 3

Using Photos Library (For Mac)
If you don't have the latest version of the Mac, you can use the Photos library method to recover MP4 MAC files.
Step 1. Go to the Photos app and open it up.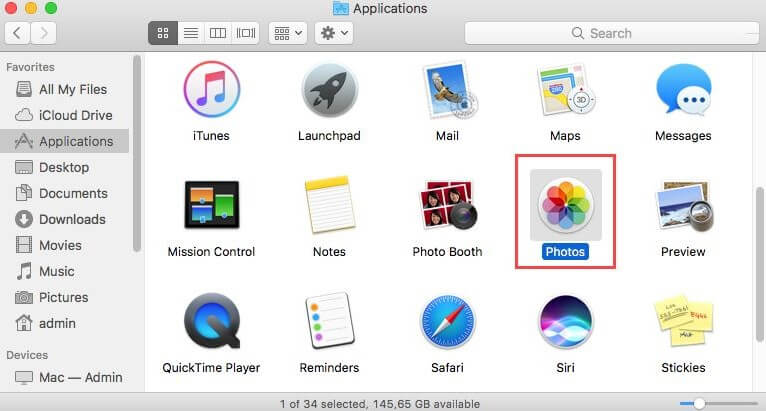 Step 2. Click on the recently deleted from the menu given on the left.
Step 3. Right-click the deleted video and then click recover.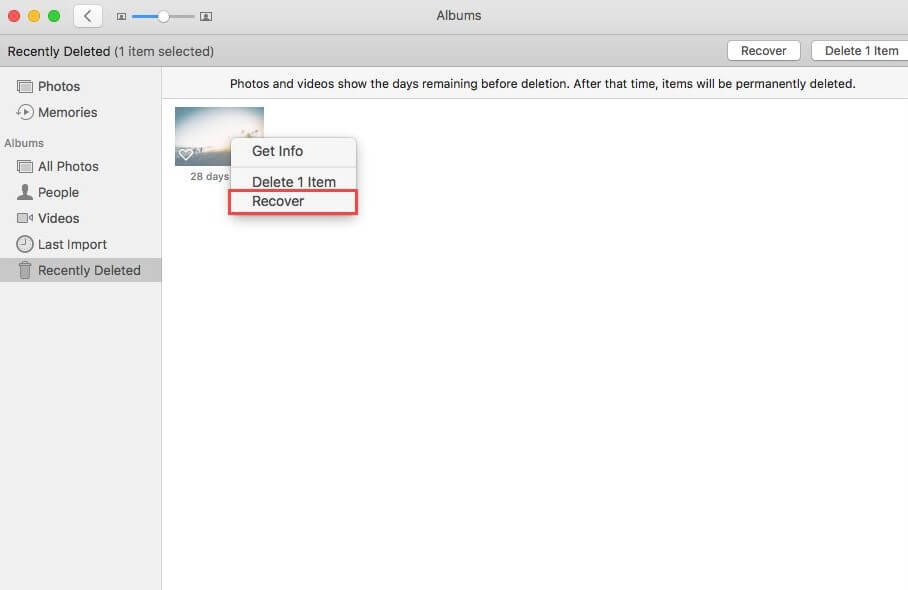 4

Using CMD Prompt
Files are not deleted from a storage device, we might not see them, but they reside there. You can recover all your MP4 files using the cmd prompt. It is among the most straightforward solutions to perform; follow the steps given below.
Step 1. Open the command prompt.
Step 2. Type chkdsk G: /r /f and press the "Enter" key. Substitute the drive letter for the letter G.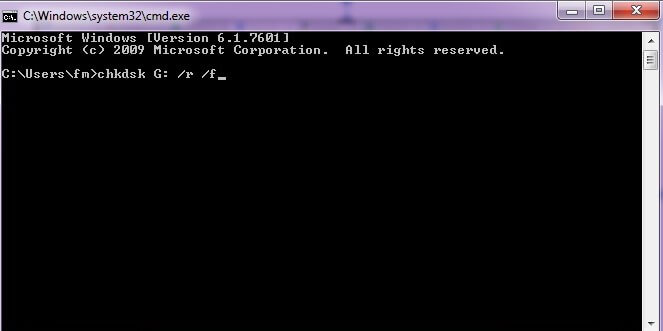 Step 3. To access the storage device properly, try detaching and reconnecting it.
5

Using Quick Access
Quick access makes it simple to retrieve recently modified MP4 video files. Following these methods will allow you to recover MP4 videos using Quick Access.
Step 1. First, open the File Explorer.
Step 2. Then, click on Quick access.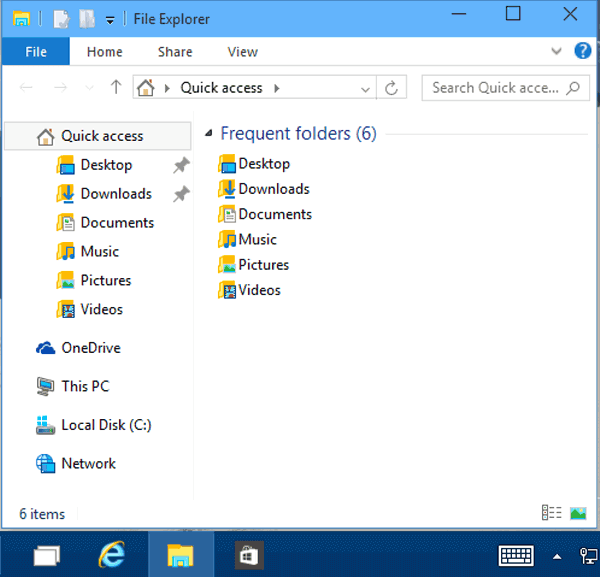 Step 3. As you open up quick access, you'll be able to see the recently modified files. Now, choose your MP4 file and save it.
Part 2. What May Cause MP4 File Loss on Android/Windows/Mac/SD Card
MP4 file loss can happen due to uncountable reasons, and that's not something to be surprised about as it's virtual data and is prone to various deletion and corruption issues. Let's find out the reason behind the MP4 file loss:
Accidentally formatting: It might be possible that you've accidentally formatted your device at which you saved your video, but a backup of the file can be the life savior for you.
Deletion of file: If someone had used the combination of the Shift+Del key, your data might get deleted. So avoid using it while working on any file.
Storage medium: Fail in storage medium can also lead to file loss.
Virus attack: Virus can highly affect your file and make it unresponsive or corrupted. Always reboot your computer, check for viruses, and avoid connecting the hard drives to your computer containing any virus.
Missing of MP4 codec: MP4 files might get unresponsive or even get lost if their codec is missing.
Part 3. FAQs about Deleted MP4 File
3.1 Is it possible to recover permanently deleted MP4 file
Yes, you can recover the permanently deleted Mp4 file. The ways to recover deleted mp4 files in Windows 10 are listed below:
Step 1. Go to the Control Panel.
Step 2. Select System and Maintenance, then Backup & Restore.
Step 3. To restore MP4 video files, click Restore my files.
3.2 Can I fix corrupted MP4 files on Android
Yes, you can easily fix your corrupted files. Now, wondering how to recover a corrupted MP4 file? You can fix the problem by using any of the methods given below:
Try changing your Video file format
Use any video repair app to fix the problem
Transfer the damaged file to your computer and use VLC video repair to retrieve the corrupted MP4 file.
3.3 How to Recover Deleted MP4 Video Files Free
You can recover deleted mp4 video files free using the iMyfone D-back Hard drive recovery expert. We've already mentioned how to do so in Part 1 of this guide. You can follow that to recover Mp4 files.
3.4 Why are Recovered MP4 Files Not Playing
Media players that don't have the proper codecs to play mp4 files are one reason for unresponsive mp4 files. You can fix recovered mp4 by using other media players like VLC media player instead, as it is one of the most popular media players for all types of Mac and windows.
Conclusion
There might be various reasons for the file deletion; we've listed all the methods needed to help you solve your problem of recovering deleted mp4 files. You can use any of them to recover MP4 files. But when it comes to the most straightforward solution, using the iMyfone D-Back Hard drive Recovery Expert is highly recommended.
Apart from the manual MP4 file issues, this fantastic tool can recover all your files, regardless of what caused them to be erased. You can get an idea of the supremacy of this tool with the features we've mentioned in this article. So, what are you waiting for? Free download the software and be ready to recover unlimited files.