[2023 Full Guide] SanDisk RescuePRO Deluxe Review
Category: PC Data Recovery
8 mins read
Want to restore vital data from SSD or hard drive? SanDisk RescuePRO's effective data recovery solutions would help you greatly. Let's learn more about SanDisk RescuePRO, including how it works and its primary data recovery features. Moreover, we will also discuss its best alternative for data recovery. Find the best option according to your needs.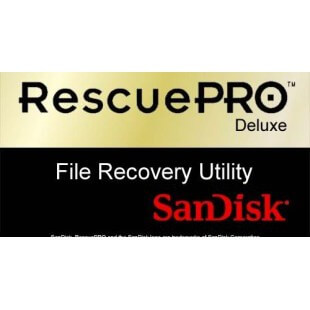 Part 1. SanDisk RescuePRO (Deluxe) Review
SanDisk RescuePRO Deluxe is the finest data recovery software for recovering files that have been lost or erased from all types of digital media. According to SanDisk RescuePRO Deluxe reviews, it is a highly effective application.
This software can recover a wide range of file kinds, including photos, video, documents, audio, and hundreds of other common file formats.
1

SanDisk RescuePRO/SanDisk Rescuepro Deluxe Review

SanDisk RescuePRO and RescuePRO Deluxe are excellent SanDisk recovery software for recovering lost or destroyed files. Both of these software can recover practically any data format most effectively. The following are some of their most prominent features:
| Features | SanDisk Rescuepro Deluxe | SanDisk RescuePRO |
| --- | --- | --- |
| Recovers photos, documents, e-mail, high-definition video, music, etc. | | |
| Recovers animations, 2D/3D vector graphics, databases, spreadsheets, archives, and Presentations. | | |
| User-friendly graphic interface | | |
| Secure media wiping | | |
| Backup image of malfunctioning devices | | |
| Exclusive fragmented video recovery option to recover fragmented video files from GoPro, Canon, DJI, Nikon, Sony, etc. | | |
| Fragmented HD videos support | | |
| Supports high-end Digital Backs and SLR camera formats | | |
Pricing:
A one-year subscription to SanDisk RescuePRO Standard for PC and SanDisk RescuePRO Mac costs $39.99.
A one-year subscription to SanDisk RescuePRO Deluxe for PC and SanDisk RescuePRO Deluxe for MAC costs $59.99.
A one-year subscription to SanDisk RescuePRO Deluxe Commercial PC and SanDisk RescuePRO Deluxe Commercial Mac costs $249.95.
Capable of backing up and wiping a SanDisk card.
Supports both Windows and macOS.
Recover a wide range of RAW image formats.
Hard disks and RAIDs are not supported.
SanDisk RescuePRO interface needs improvement.
Priced higher than the competition.
2

SanDisk RescuePRO for SSD Drive Review

SanDisk RescuePRO Deluxe for SSD is a SanDisk data recovery solution for external Solid State Drives (SSDs). It is intended to recover all of the vital data in your SSD. The data stored in SSD could be images, HD Videos, music, animations, 2D/3D vector graphics, databases, spreadsheets, archives, presentations, mailboxes, address books, etc.

This program's advanced media recovery algorithms and customizable graphic interface make it easy to restore your data. It also provides safe media wiping, which allows you to permanently delete data from your digital media.

Furthermore, there is an imaging tool that makes it possible to create an image of your media for future recovery. You can also avail the exclusive fragmented video recovery feature to properly recover fragmented video files.
Pricing:
SanDisk RescuePRO Deluxe for SSD costs $59.95 for a one-year subscription for both Windows and Mac.
Recover various formats of data, from simple to complex.
Offers secure media wiping.
Easy to use with a user-friendly graphic interface.
Cannot recover data from system drives.
Requires a lot of space. Twice more than the data you attempt to recover.
Does not allow previewing of the files before recovery.
3

How to Download SanDisk Rescuepro Deluxe on Windows 10?

If you want to download the latest version of SanDisk Rescuepro Deluxe on your Windows 10, you can go to their official website, or click here. It's free to download this software.
4

Is SanDisk RescuePRO Deluxe Safe/Trustworthy?

Several software and apps claim to assist you in recovering important data from an SSD Drive. However, not all alternatives are reliable enough to trust them with your data.

According to the evaluations, SanDisk RescuePRO deluxe is one of the most reliable options for recovering your data. It will restore your data while retaining the same level of dependability and quality. This recovery program is simple, quick to use, and performs an excellent job. It retrieves lost data in a timely, simple, and effective manner.
5

How to Use SanDisk RescuePRO Deluxe?

As previously mentioned, SanDisk RescuePRO deluxe offers a user-friendly graphic interface. As a result, by following these easy steps, you can easily recover data with this program.

1. After purchasing a SanDisk RescuePRO deluxe subscription, download it and launch the software after inserting your SSD into your PC. The menu shown below will appear on your screen, and you will need to pick the type of file you wish to recover.

2. The next step is to select the SSD drive from which you wish to recover the data. Make sure that the drive is connected to the computer. Once the drive is selected, the software will thoroughly scan the data.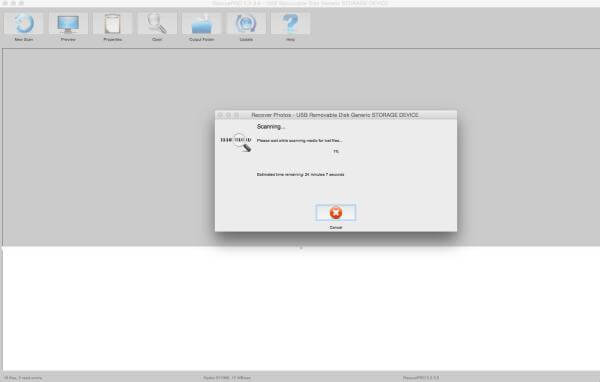 3. When the program has finished scanning and recovering data, you may verify what content the program has recovered. Click on each file name, and it will display a preview.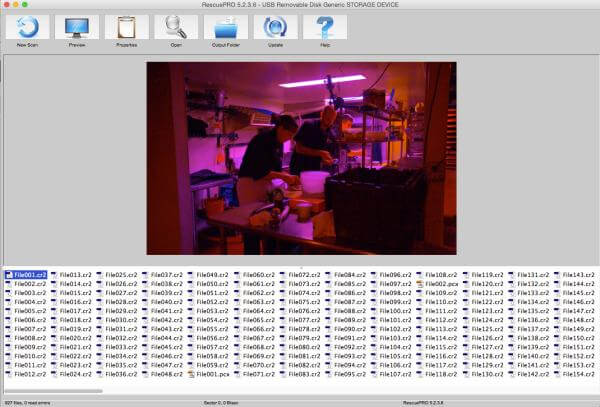 4. Once you have selected and saved the required files, locate them on your computer in a safe place.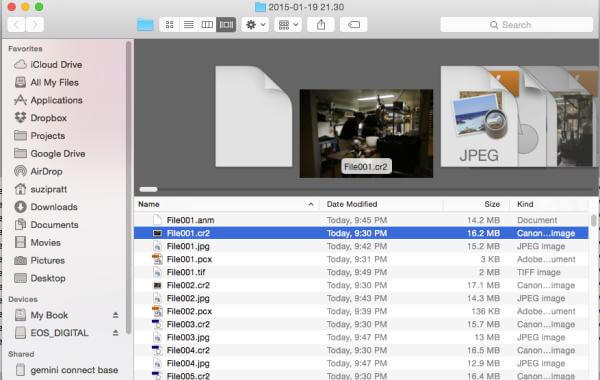 Part 2. Better Alternative for SanDisk RescuePRO
We seek the best possible option that is completely dependable when it comes to recovering critical data. While SanDisk RescuePRO deluxe is one of the best data recovery solutions available, it does have certain shortcomings.
You may think to look for a more effective alternative. If that is the case, iMyFone D-Back Hard Drive Recovery Expert's powerful data recovery features can help.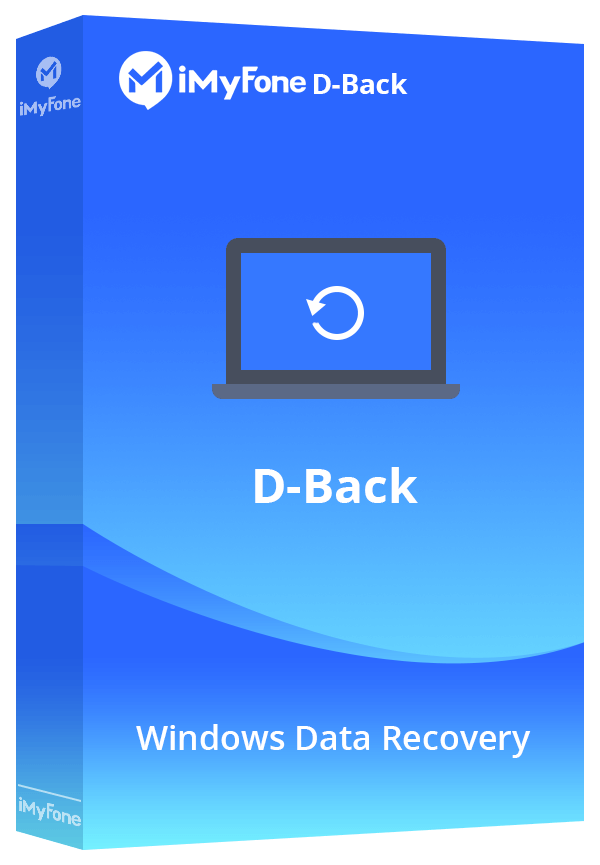 1,000,000+ Downloads
Key Features:
Recover data from all kinds of storage devices,internal hard drive, exeternal hard drive.
Support recovering 1000+ file types.
98% success rate.
It help you recover 200MB files for free.
1

Retrieve PC Data/SSD Data with iMyFone D-Back Hard Drive Recovery Expert

iMyFone D-Back Hard Drive Recovery Expert effectively recovers lost data in only a few steps:

Step 1: The first step in recovering lost data from an SSD or PC is to download, install, and launch the program that is appropriate for your system. Then connect the SSD drive or choose a location on your PC from which you have to recover the data.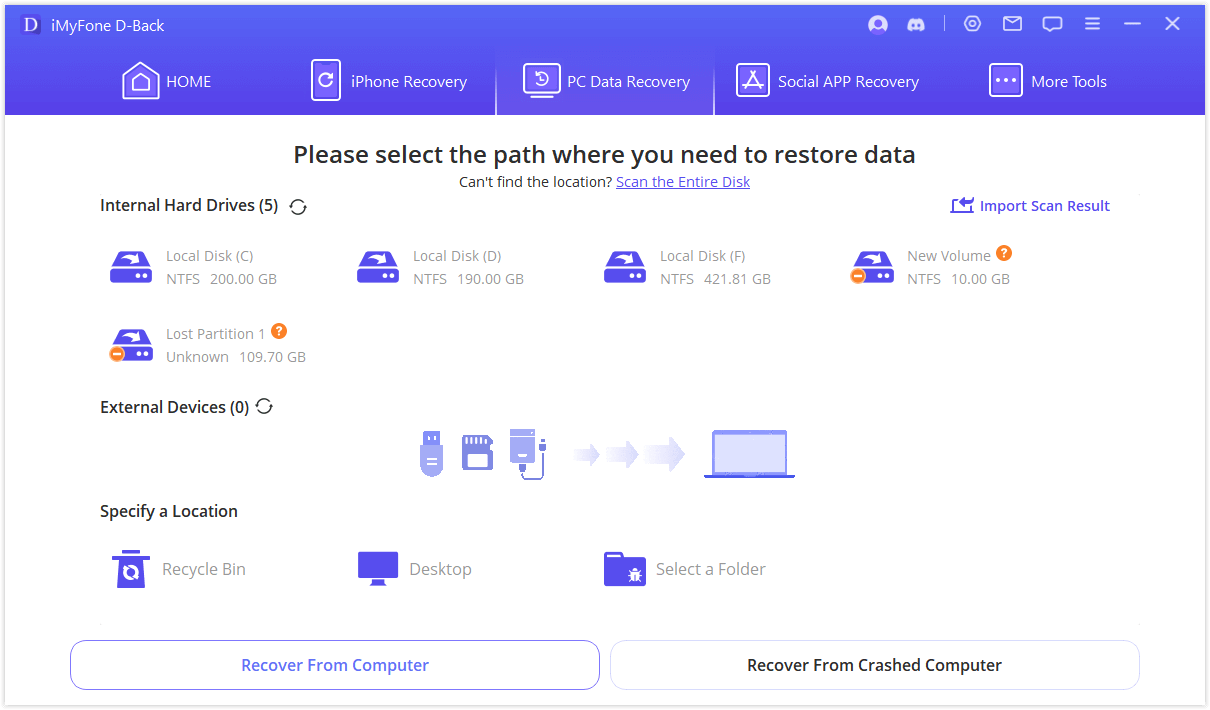 Step 2: In this phase, the program will do an all-around and extensive scan of the SSD drive or the location you specified on your PC to recover data.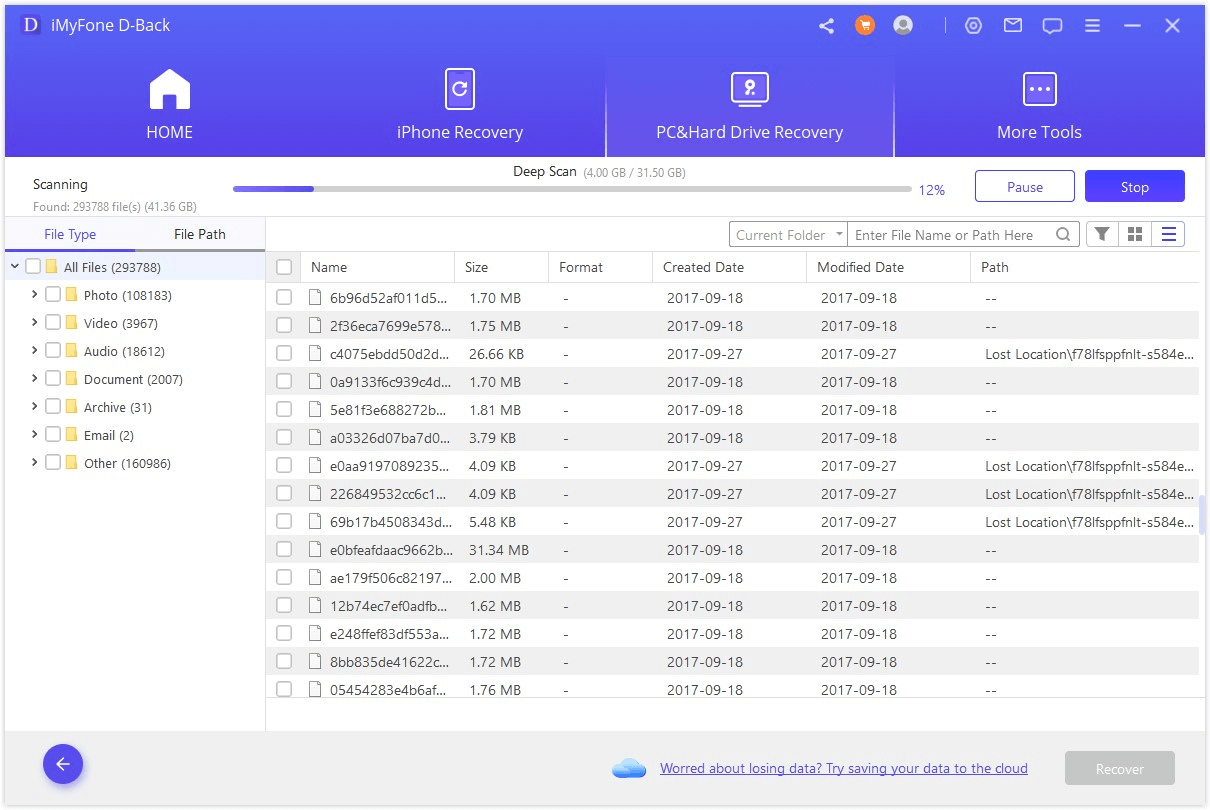 Step 3: When the scanning operation is finished, you will be able to see the lost data that you want to recover. After previewing the data, click the recover button and select a secure location to save them.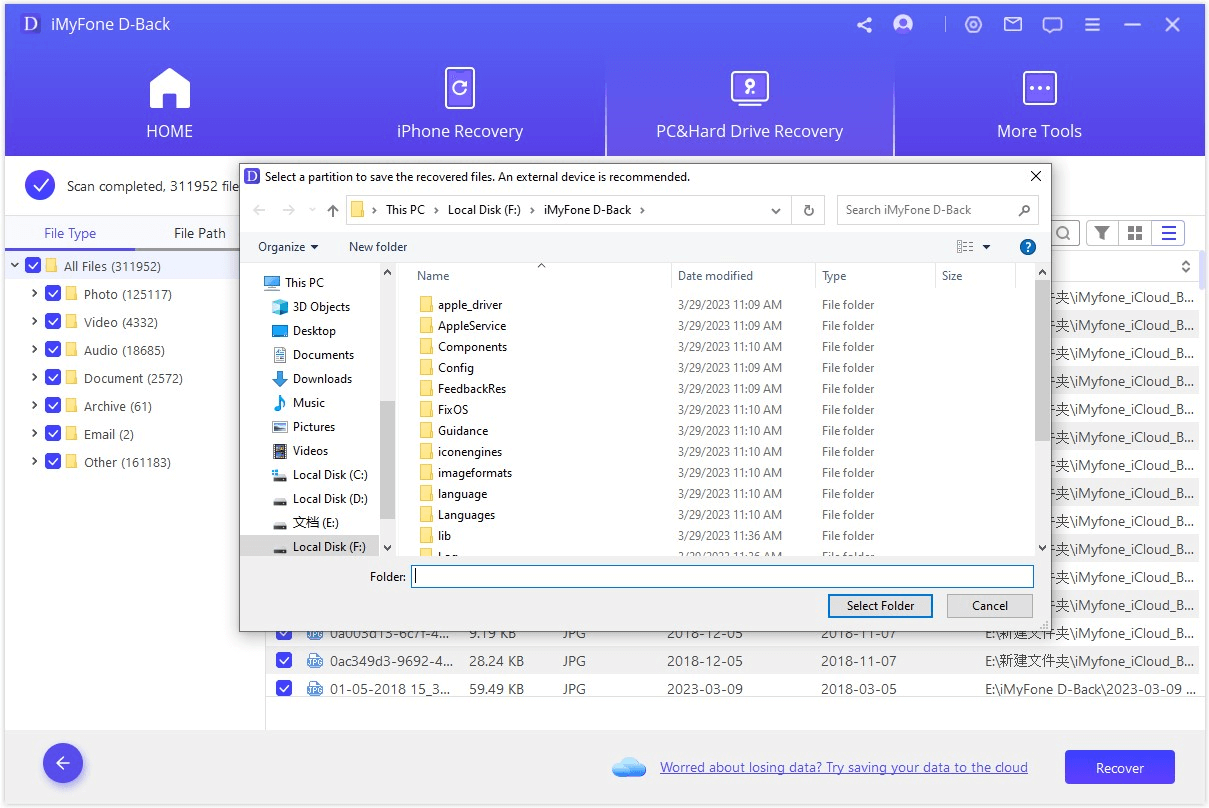 2

Comparison between SanDisk RescuePRO Recovery and iMyFone D-Back Hard Drive Recovery Expert
| Features | Preview before recovery | Support large storage devices | Hard drive data/Raw data recovery | Filter option/Filename display | Fragmented HD Videos support | Cost-effective |
| --- | --- | --- | --- | --- | --- | --- |
| D-Back Hard Drive Recovery Expert | | | | | | |
| SanDisk RescuePRO Data Recovery | | | | | | |
Part 3. SanDisk Rescue Pro Activation Code
When you launch SanDisk RescuePRO, you will be required to enter your activation code in a window. It is highly recommended that you enter the activation code rather than copying and pasting it. Extra characters may be picked up during a cut and paste, leading the activation code to be shown as invalid.
1

SanDisk RescuePRO Activation Code

When an individual buys SanDisk RescuePRO from their official website, it sends you a unique activation code. The code will be required to be entered while installation to continue using the premium features.
2

SanDisk RescuePRO Free Download for Windows/Mac

SanDisk RescuePRO Deluxe v7.0.0.8 is one of the greatest data recovery software for Windows available for free download for PC and MAC OSX. This program's free version allows you to recover images, movies, documents, mail, videos, music, and other files even if files have been erased, lost, damaged, or formatted from your SSDs
3

How to Get SanDisk RescuePRO 3.3 Serial Number?

Serial number is provided once the customer buys the SanDisk RescuePRO from their official website. It's unique for all the customers. It's also known as an activation code.
4

Is www.lc-tech.com/RescuePro 2 Years Worthy?

SanDisk and LC Tech collaborated to develop the world's finest data recovery software. RescuePRO efficiently restores data from SSDs in several file formats, and its two-year subscription is well worth it if you need a long-term data recovery solution.
Conclusion
If you are concerned about data loss from your SSD, SanDisk RescuePRO can help. It can quickly handle all your data recovery concerns and has a reasonably simple recovery solution. It helps you in many matters, but this software has limitations and offers fewer features.
If you are looking for more effective software, the iMyFone D-back Hard Drive Recovery Expert is the finest alternative. It is a faster and more cost-effective solution to your data loss problem. It also offers additional features that other software lacks.