DiskGetor Data Recovery is a recovery tool that can recover your lost data from your computer. If you think about whether it is worth it, you have landed on the right post.
We will review DiskGetor Data Recovery in this article. We will have an in-depth look at the steps to use the tool, pros & cons, pricing.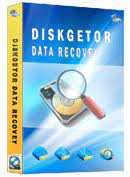 Part 1. Full Review of DiskGetor Data Recovery
DiskGetor Data Recovery is an incredible tool that helps the user recover hard drive data from a dead computer. Still, if the data is deleted, it can also help recover that. For example, if you have accidentally deleted some critical files from your computer, then DiskGetor Data Recovery can help you with data recovery.
Let us see how it can help an individual revive the lost or deleted data!
1.1 Full Overview of DiskGetor Data Recovery 4.0 and Free Download
DiskGetor is a paid tool, but it also has a free version that one can download and use. If your computer is not turning on or is dead, you can follow a few steps to recover the data you cannot access.
Step 1. The first step is to stop using that hard drive immediately. If you copy data into it, there is a probability that it will overwrite the existing data, and you may lose your data forever. Please take out the hard drive from a dead computer and connect it to a fully working computer with the help of a SATA cable.
Step 2. The next step is to download the DiskGetor. Go to the website, or google DiskGetor Data Recovery download, and it will take you to the download page. Download and install it on your PC to which you have attached the hard drive to recover the data.
Step 3. After installation, run DiskGetor. You will have a few options. If you want to recover deleted files, click on "Recover Deleted Files" or click on any other option like "Full Scan and Recovery." After choosing an option, click on "Next.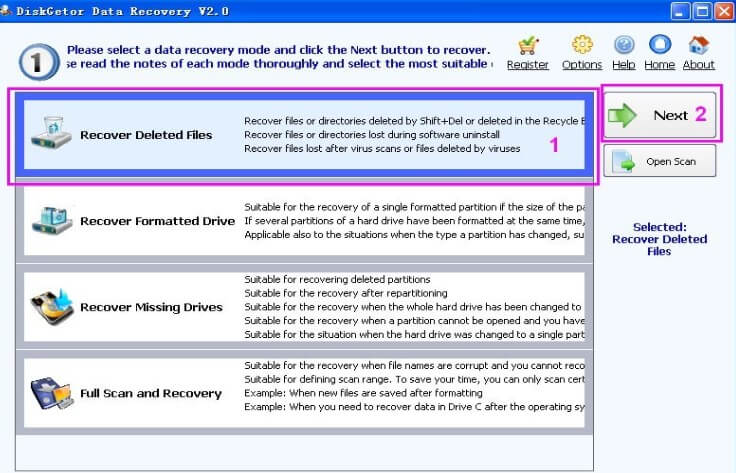 Step 4. Select the drive you want to recover data from. For example, if you're going to recover "D drive," click on it and click on "Next."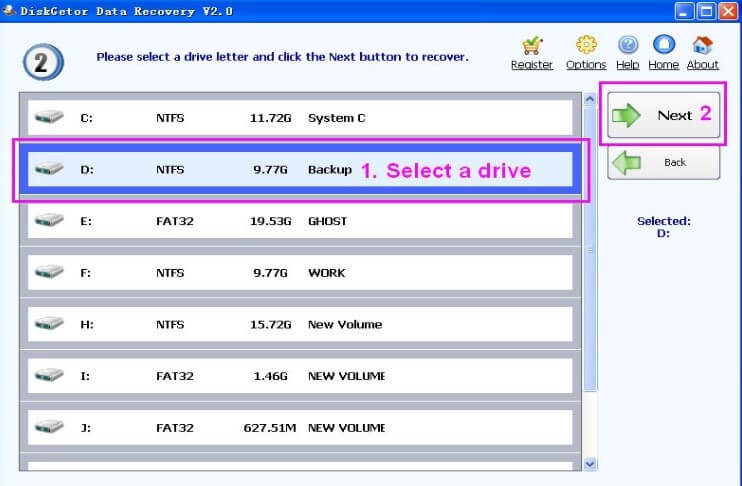 Step 5. Select the data inside the drive you want to recover. Then click on "Recover." The recovery will start. The data you couldn't access will be recovered within a few minutes.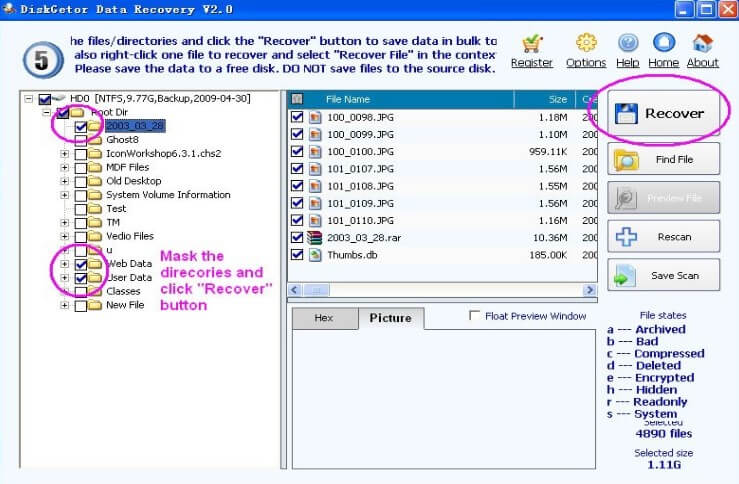 1.2 Pros & Cons of DiskGetor Data Recovery
Every software or tool has its pros and cons. It would be unjust to say that software is perfect and has no cons. In the case of DiskGetor, there are more pros than cons, but we must discuss them in detail. The user needs to know about the tool before he indulges in using it.
In this part of the article, we will discuss the pros and cons of DiskGetor Data Recovery 4.0.
Pros
It is capable of recovering the data that is damaged by the virus. It retrieves the virus-affected files.
DiskGetor is compatible with different formats and types of files.
It has different recovery options in all scenarios. The algorithm is designed for formatted drives, lost partition, accidental deletion, and.CHK files.
If your hard drive has a damaged partition, DiskGetor can scan the partition information, list them, and recover them.
DiskGetor is very easy to use and has different online tutorials and guides.
Cons
Although this tool is free, not all of its features are free. The free version has a lot of restrictions on attributes that one cannot use.
The time consumption for scanning and recovering the data is considerable. The algorithm is not fast enough.
It is not available for Mac users; it only entertains Windows users.
To be able to recover the data, you must purchase a license.
If you are a Mac user, and you are finding a professional data recovery software compatible for both Windows and Mac, we best recommend iMyFone D-Back, you can directly jump to part 2 to learn more about this magic tool or just click the button to have a free try.
Part 2. The Better Alternative to DiskGetor Data Recovery for Windows & Mac
We have talked about DiskGetor Data Recovery, and we know that it is only available for Windows users. In addition, there are many cons of the software, so people look for better alternatives. We will talk about a better alternative recovery tool that can quickly help the user recover the lost data.
iMyFone D-Back is a user-friendly tool. Available for both Mac and Windows users. It helps the user recover the files at a much faster rate than DiskGetor Data Recovery. It works in all conditions, including crash computer, formatted drive, lost partition, external drive, virus attack, RAW partition, and accidental deletion.
You can use iMyFone D-Back on your computer, external hard drives, SSDs, HDDs, USB flash drives, SD cards, music players, cameras, and other digital storage devices.
Only 3 steps are needed to recover your lost data, and beginners can do that without hassle.
Let us see how to use this tool to get your data back from an external hard drive: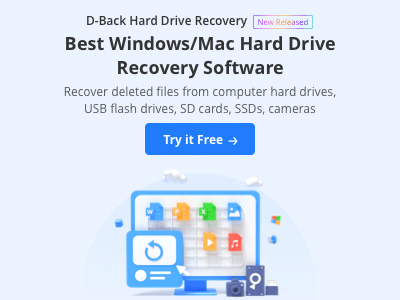 Step 1. If your computer is not working, remove the hard drive as soon as possible. The virus may corrupt the hard drive. Detach the hard drive and connect it to a fully working computer.
Step 2. Now, download iMyFone D-Back Hard Drive Recovery. Install the tool and open it. You will see a home screen or home page.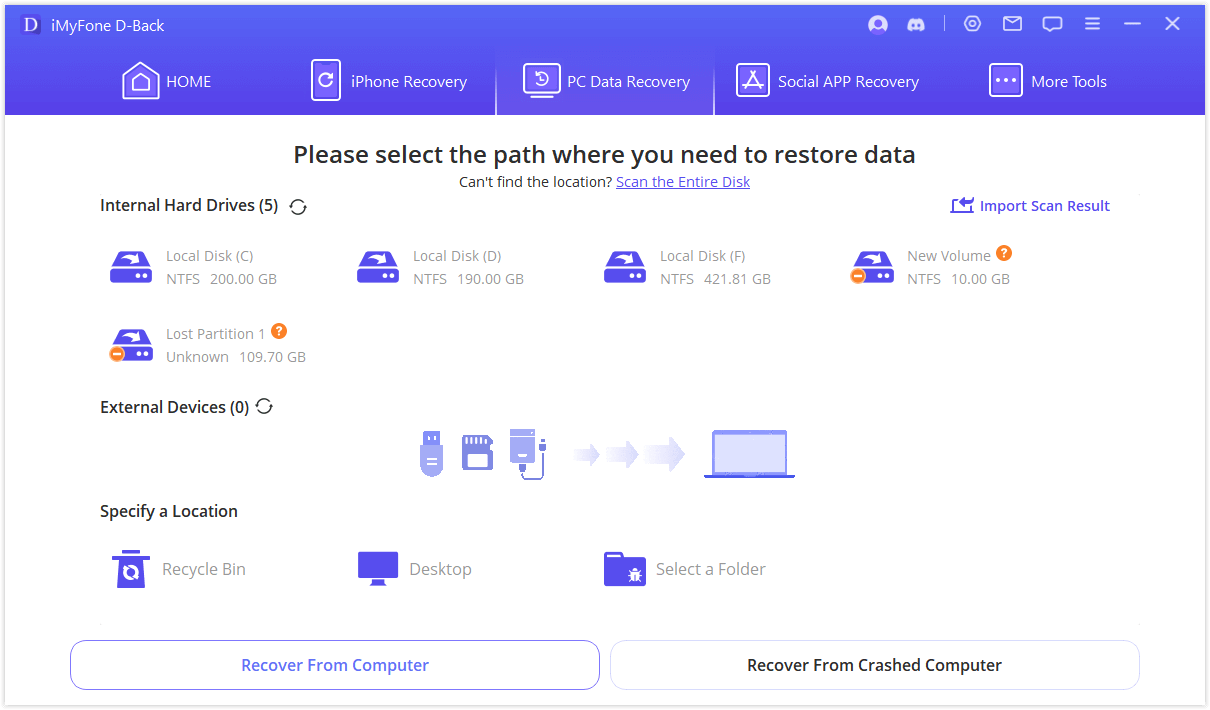 Step 3. Choose the drive that you want to recover. iMyFone D-Back will scan for files, and within a few minutes, you will be presented with all the files.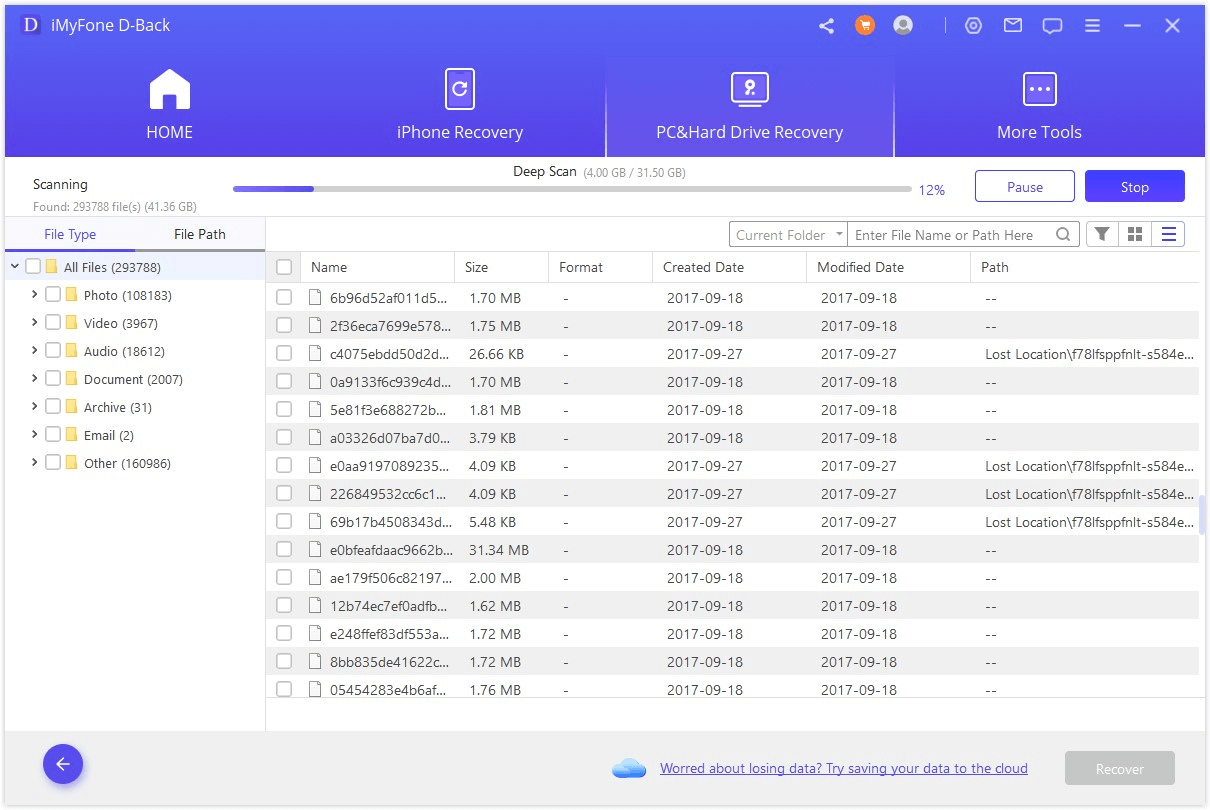 Step 4. Now, select the files from the drive that you want to recover. You need to choose a location where to save these files. Finally, click on "OK," and your recovery will start.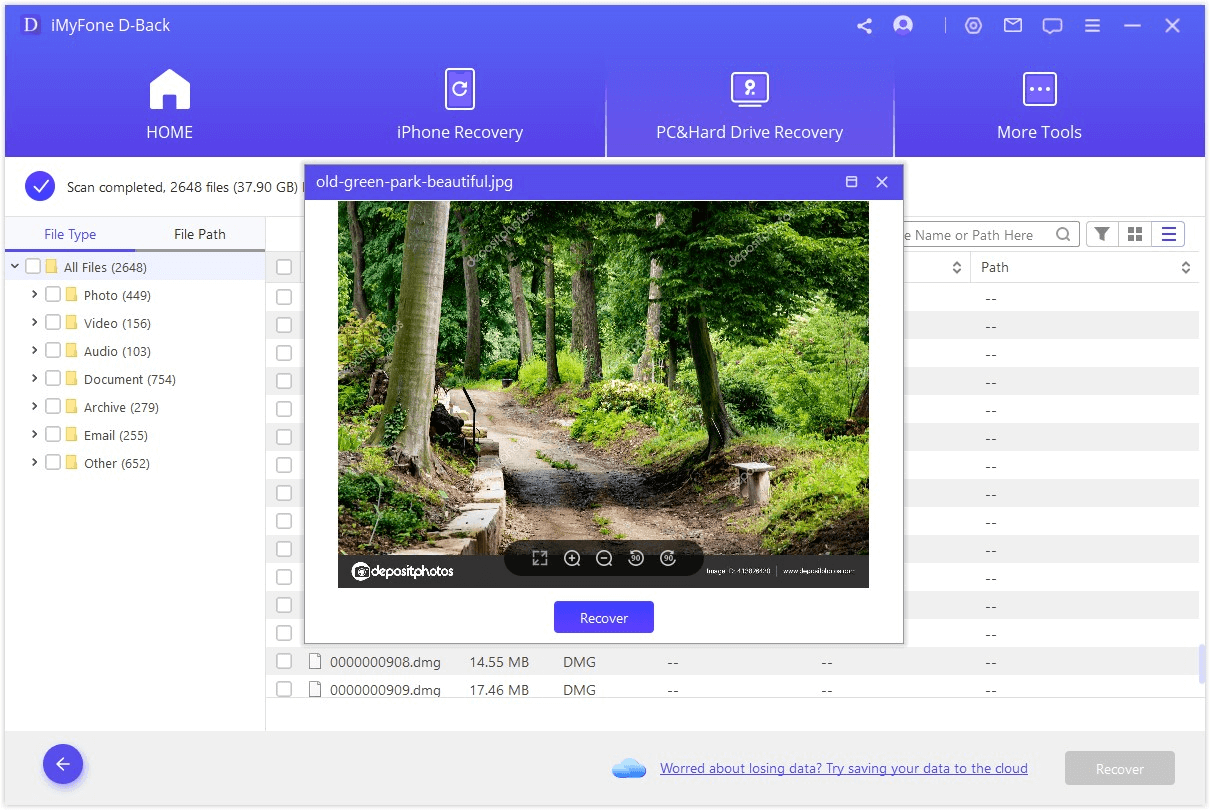 Part 3. The Comparision between these Two Software
| | iMyFone D-Back | DiskGetor Data Recovery |
| --- | --- | --- |
| Supported System | Win & Mac | Win |
| Scanning Speed | 1 TB/hr | 355 GB/hr |
| Supported Files | 1000+ files | a few type files |
| Recovery Rate | 98% | 72% |
| Price | $59.95/per month/2 PCs | $69/per month/2 PCs |
Part 4. FAQs about DiskGetor Data Recovery
4.1 Is there any DiskGetor Data Recovery registration name and code?
Yes. When you download and install DiskGetor Data Recovery, you must enter an activation or registration code. As the tool is free to use, you need to enter the registration code to activate the premium version so that you can all the features are available. Moreover, you can find DiskGetor Data Recovery registration code online without any problem.
4.2 Is DiskGetor Data Recovery 4.0 safe to use
You can only conclude the safe status to use if the tool has been scanned through antivirus. The users have used different and multiple known antiviruses to check the device for malware or viruses. But thankfully, nothing came up that was harmful to the computer.
4.3 Is It Free to Use DiskGetor Data Recovery
It is a frequently asked and important question. People need to know whether it is free to use DiskGetor Data Recovery.
There are three types of licenses available for DiskGetor Data Recovery. A single-user license costs about $59.00, a 2-3 user license costs about $69.00, and an unlimited user license costs about $199.00.
Now, depending on the requirement and usage, the user can purchase any of the above licenses of the DiskGetor Data Recovery full.
Conclusion
There are different data recovery tools available, like DiskGetor Data Recovery, that one can use to recover various types of lost data. However, the problem is that most of these tools are paid, and the user needs to pay to enjoy premium features. Moreover, tools like DiskGetor Data Recovery are not compatible with Windows and Mac both. In contrast, iMyFone D-Back is a tool compatible with Windows and Mac and has a much easier recovery process. You can download this tool and try out the trial version for free.