Do you want to know how to recover deleted videos from SanDisk memory card? Then, this article is for you.
Recovering videos from SanDisk is indeed frustrating as the procedure is way too complicated. But lucky for you, I am here with the simplest way you can follow to get back all of your videos in no time.
Continue reading to know what it is.
Part 1:How to Recover Deleted Videos from SanDisk Memory Card?
If you want to recover every video from the SanDisk Memory card, you need help from a credible recovery tool. This is also the biggest problem as there are a lot of such tools available, and people get confused about which one they should download,
Don't worry; I have selected the best and the most reliable tool for you. It's iMyFone D-Back.
It is a highly efficient data recovery tool that can retrieve more than 1000 types of files within a few minutes only. No matter how the data/videos were lost (virus, system crash, or with accident), iMyFone D-Back can effortlessly bring back every file with only a few clicks.
The best part? This tool also lets users preview the deleted files, which lets them retrieve only important ones.
Here's how to use it.
Guide to iMyFone-SanDisk Memory Card Data Recovery Software Free Download
Step 1: Download iMyFone D-Back from the official website. Then open it and select SanDisk Memory card or Desktop as a location.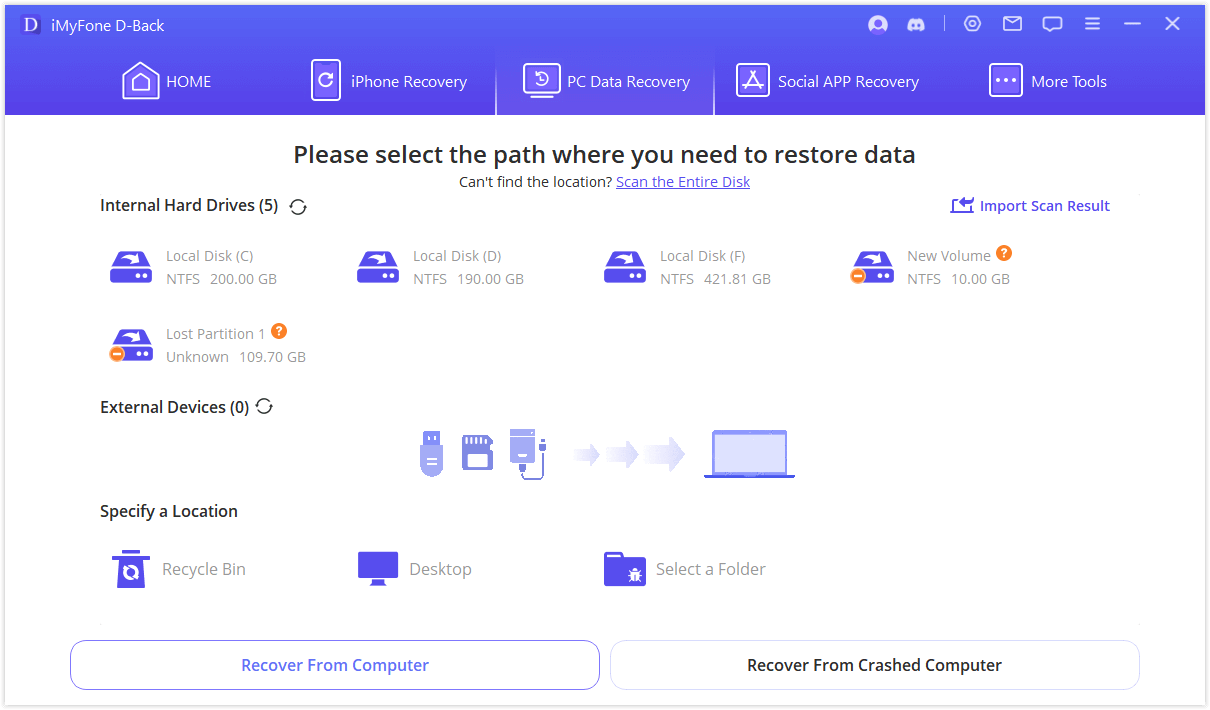 Step 2: iMyFone D-Back will start deep scanning, which will detect all the formatted files from the memory card. It will also categorize the file types, which will be visible on the left side.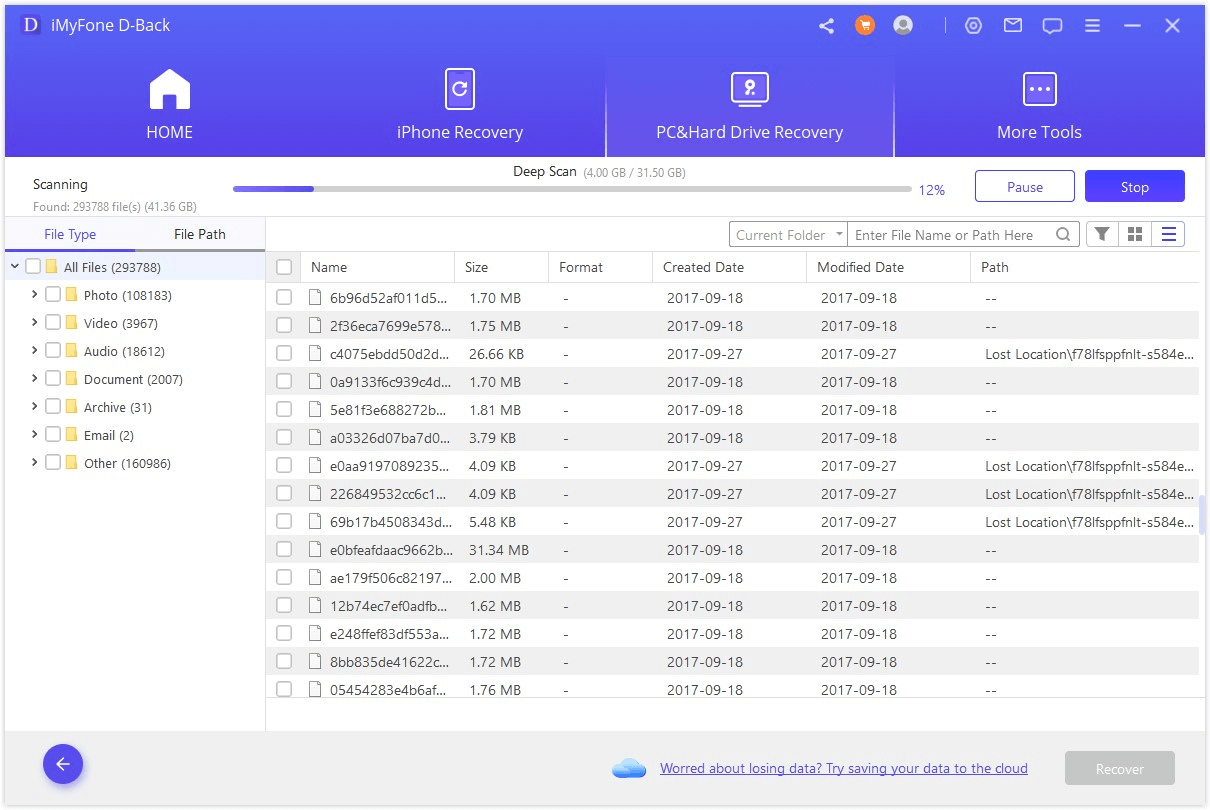 Step 3: Lastly, preview the files, select the ones you want to retrieve, and click on "Restore".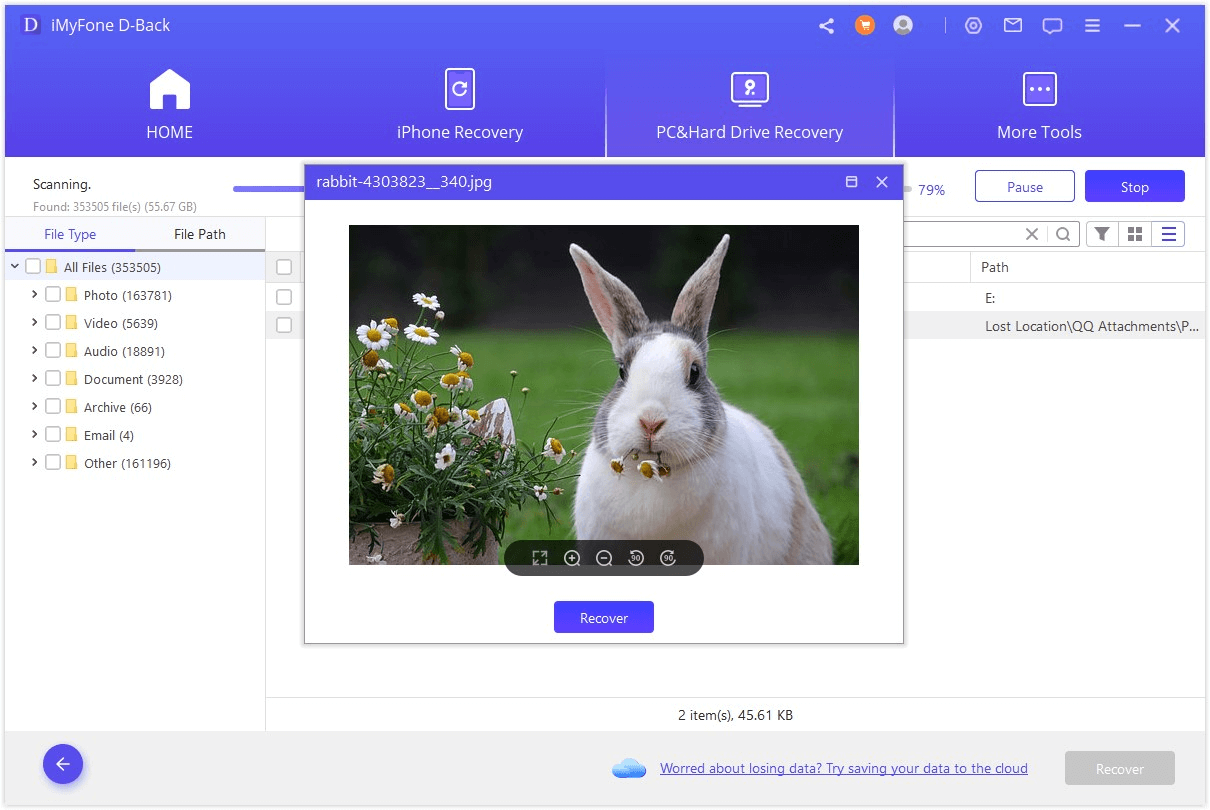 Now, it's time for a bonus!
Part 2: Bonus Tips for How to Prevent Videos Losing from SanDisk Memory Card
Following some effective tips, you can prevent losing important and close-to-heart videos from the SanDisk memory card. Let's have a look at them.
1. Keep the SanDisk memory card in a safe environment. Moisture and dirt damage its structure, which might lead to data loss (including videos).
2. Whenever you have to eject the SanDisk memory card, don't do it while using the device. Turn it off first and then carefully remove it.
3. Don't use the SanDisk Memory card on Multiple Devices. You should only use it on one device (two if it is really urgent). Putting in more devices increases the chance of virus attacks, scratches on the card, and many other complications.
4. You already know how to put videos on SanDisk. Make sure you never save any illegally downloaded files on the SanDisk memory card. It can also cause virus attacks, and the videos might get encrypted or deleted.
5. The last tip is to always have a backup. You should create a backup in a separate drive of important videos so that you never lose them. Doing things like these will prevent frustrations in the future.
Part 3: FAQs about SanDisk Memory Card Recovery
1. What kind of SanDisk memory card do I need for video?
SanDisk class 4 memory card is perfect for those who want to capture or save videos. It has a 4 MB per second speed and has an SDHC flash memory type. Plus, it is specifically designed to withstand any unfavorable conditions.
2. How to format SD card for video camera?
It's easy to do this:
1. Back up any important data first before you format everything. Then, fully charge the camera and turn it off after that.
2. Eject and then re-insert the SD card again and turn on the camera.
3. Select Menu and then go to Setup.
4. Next, select Format and then confirm it. When everything gets deleted, turn off the camera.
3. Can I recover deleted videos from formatted SanDisk memory card?
Yes, you can recover the deleted videos from the formatted SanDisk memory card. For this, you have to use data recovery software/tool, and the most efficient one is iMyFone D-Back. So, use it and retrieve all the deleted videos easily.
Final Remarks
All in all, you will have to get help from top-quality recovery software when the videos get deleted from the SanDisk memory card.
There are a lot of recovery tools available, but the one that you should go for is iMyFone D-Back. This tool is quick in action and easy to use, which means even if you don't know much about data recovery, you can still easily retrieve videos with it.
More than five million people have already recovered data from iMyFone D-Back, and you can also be like them.
So, download iMyFone D-Back and retrieve deleted videos from the SanDisk Memory card within a few minutes.