Have you accidentally deleted all music files on your PC? Or was there any virus attack, and you have now lost all the music files? No matter what, the first thing music lovers want to do in these situations is to get back all of their favorite songs, but they don't know how to recover deleted music files from a computer on windows/mac.
Don't worry; I am here with the best software to retrieve all deleted music files.
Part 1:Recover Permanently Deleted Music Files with an Easy Data Recovery Tool- iMyFone D-Back
iMyFone D-Back is an excellent data recovery tool that can recover every deleted music file from Hard drives, SD cards, USBs, etc., with just a few clicks. It's lightning quick and can get back every file within seconds. Plus, it is safe too. People are rightfully hesitant to give access to new software to their data due to the fear of theft or hacking. But iMyFone uses an advanced privacy protection system that does not store any of your data.
Here's how to use iMyFone D-Backup to recover music files:
Step 1: First, download iMyFone, install and then open it. Then, select the location for the recovered files.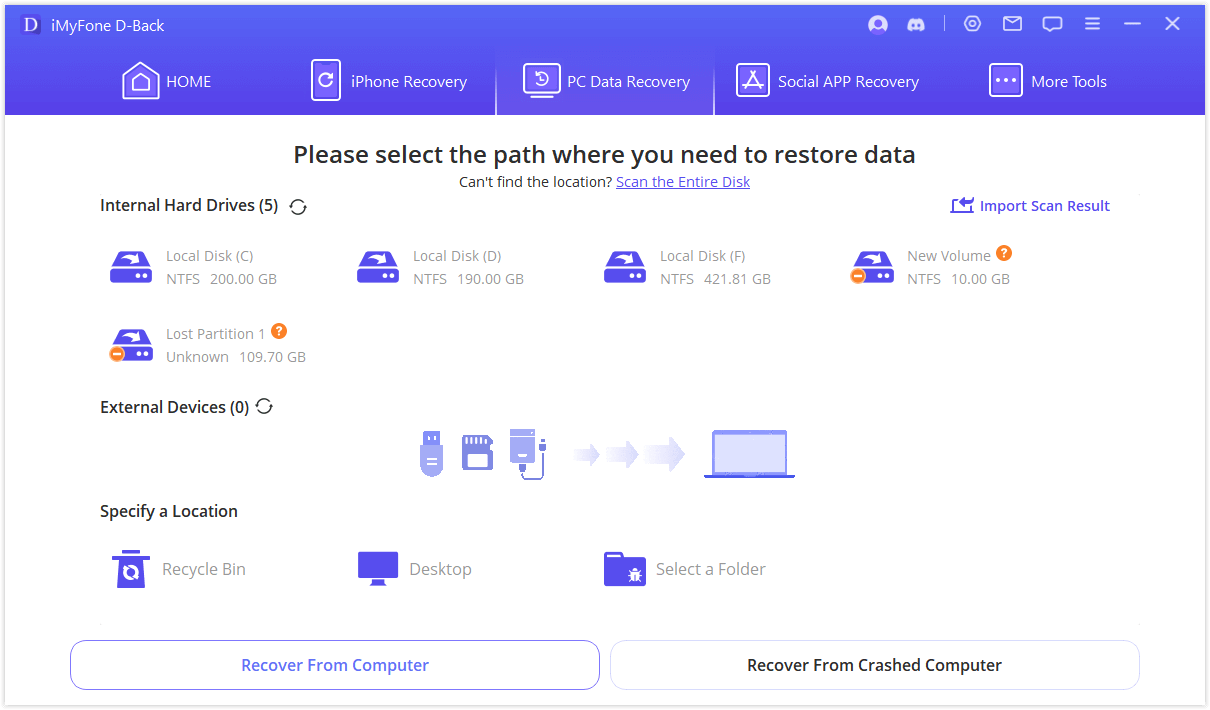 Step 2: Start the scanning. In this, iMyFone will scan every deleted file and will present them on your screen. Click on Audio on the left side to see deleted music files.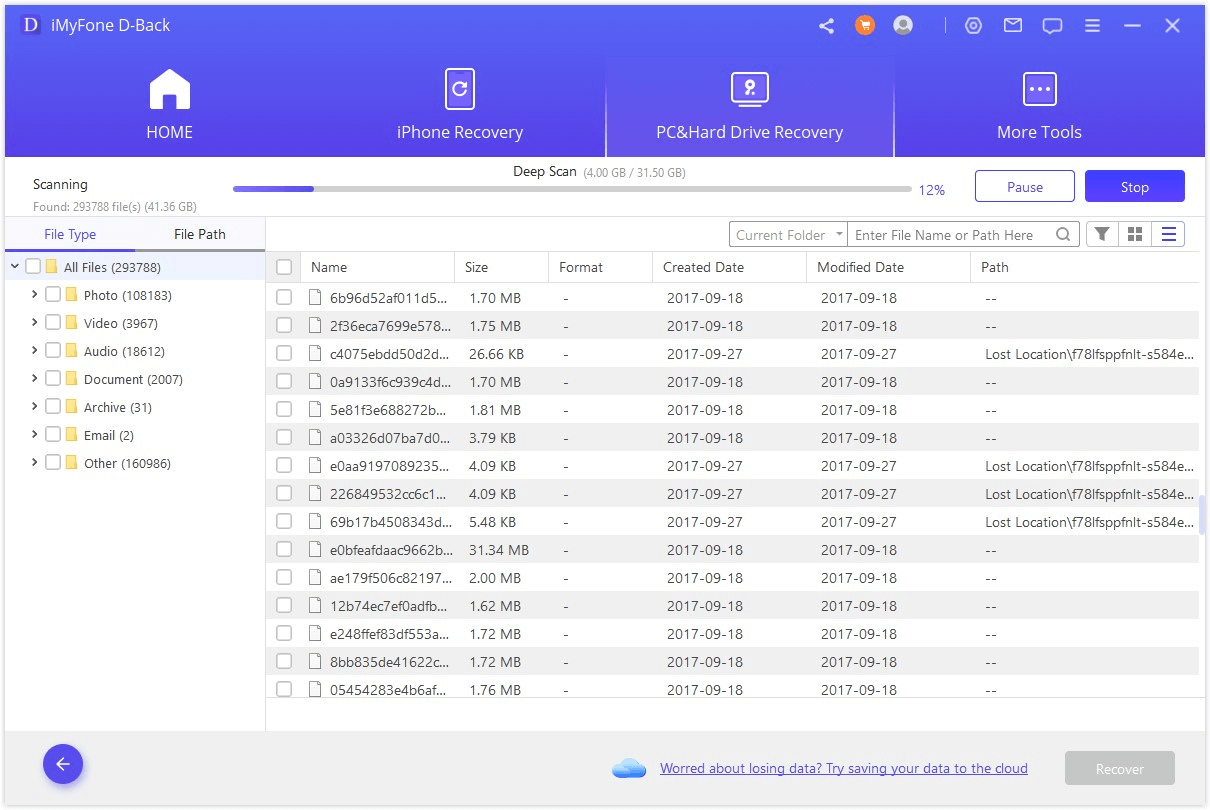 Step 3: Lastly, click on the "Recover" option, and the music file will be saved to the location you selected earlier.
It's that simple to use iMyFone.
In addition to music files, you can recover any type of data/files (images, videos, pdf, etc.) using iMyFone software. That's why this data recovery tool is better than any other software.
Part 2:Other Solutions for Recovering Deleted Music Files from Computer
There are some other ways you can opt to recover music files on the computer. Let me now discuss them one.
2.1 Retrieve Deleted Music from the Recycle Bin (Windows)
Every Windows PC has a Recycle bin. You can locate it on the desktop or search for it in the Search Bar. When you delete files, they are stored in the Recycle Bin, and you can then later use it to recover them.
Here's how:
1. Click on Recycle Bin.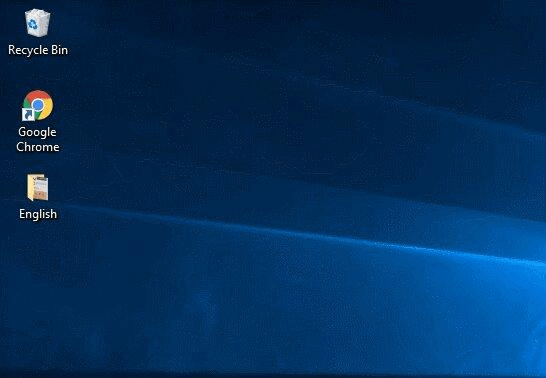 2. You will see deleted files there. Right-click on the music file you want to restore.
3. Then, click on"Restore."
2.2 Recover Deleted Audio Files from Time Machine (Mac)
Mac users can recover deleted files from Time Machine if they have activated it. Here's how to do it:
1. Open the folder where the music file has been deleted. For example, if the music files were in Document, then open it.
2. After that, open the Time Machine from LaunchPad.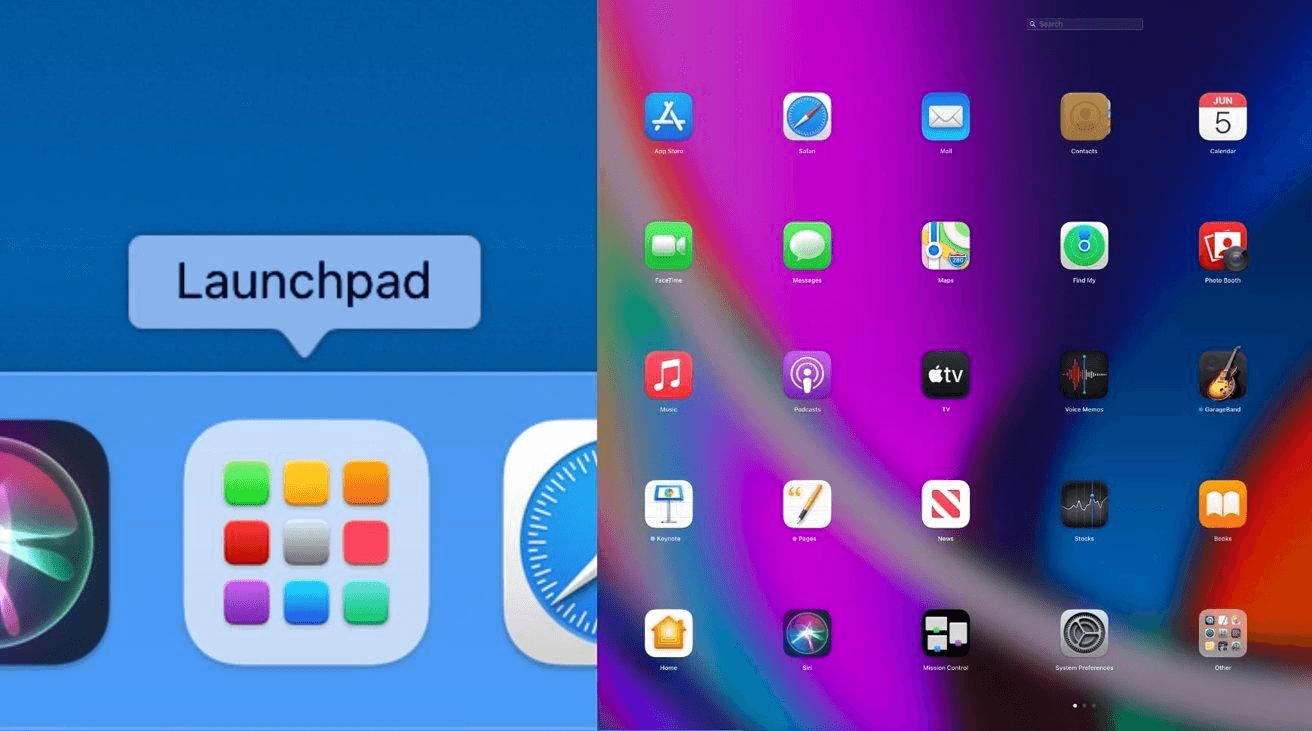 3. After a few seconds, Time Machine will connect the disk. Then, use arrows to browse.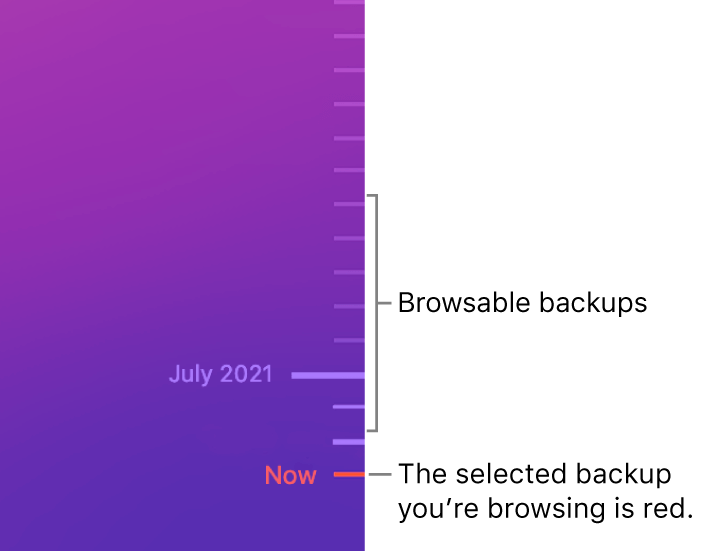 4. Lastly, choose the music files you want to recover and click on"Restore."
2.3 Restore Lost Music Files from iTunes Media Folder (Mac)
People often ask, how do I recover lost iTunes music? Well, this method can work for you.
1. Open "This PC" and then click on External Drive.
2. Next, left-click and then right-click on your iTunes folderand go to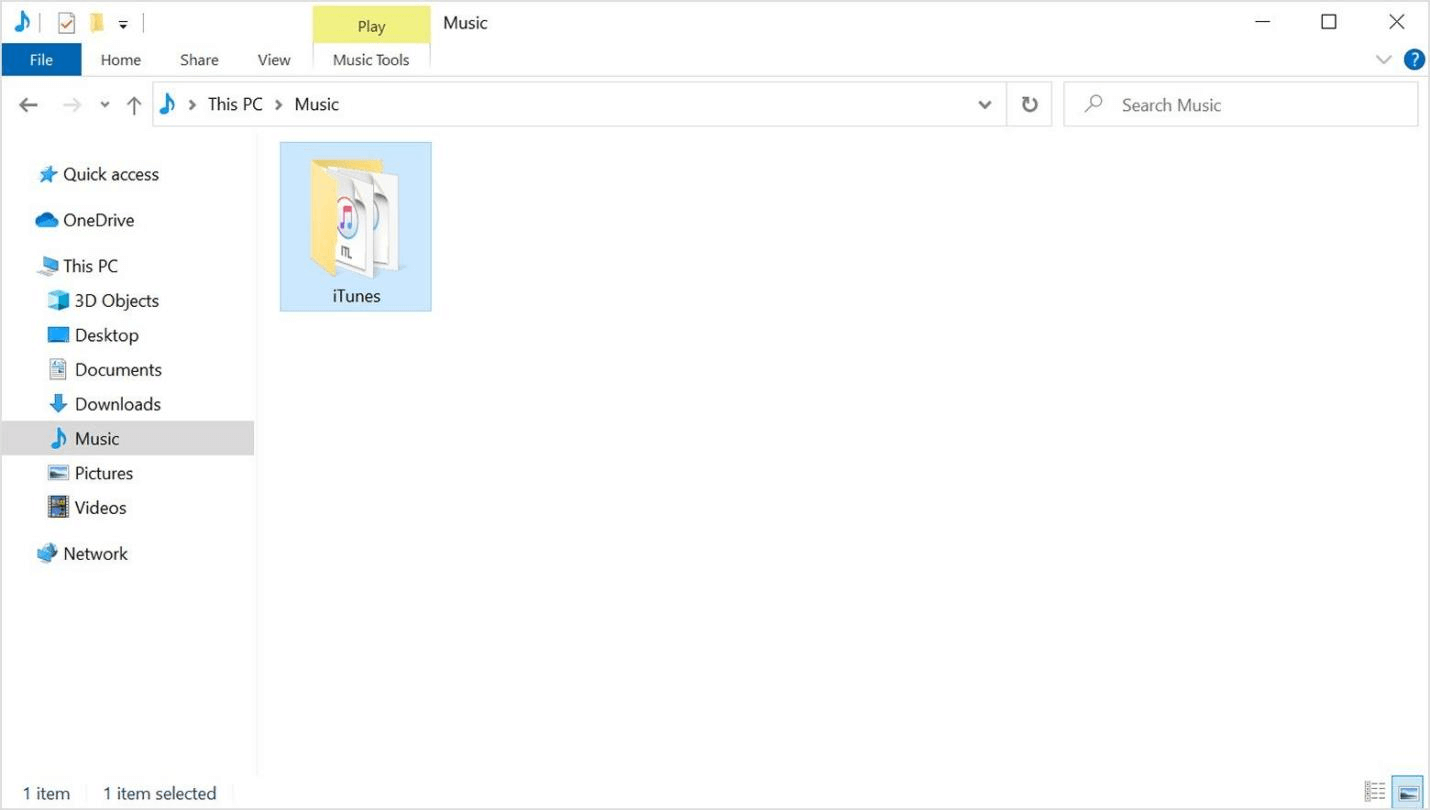 3. After that, open the folder where you want to save your iTunes library. There, right-click and choose
4. Next, open this iTunes library while pressing the shift button on the keyboard. A popup will appear with three options. Click on "Choose Library."

5. After that, go to the folder where you copied iTunes and click on the iTunes itl fileinside. Lastly, click "Open", and that's it.
It's a very long and complicated procedure to bring back the music files. Thankfully, you can use iMyFone, which can retrieve the iTunes library in no time.
Part 3:FAQs about Recovering Deleted Music Files
3.1 How to find lost music files on my computer?
You can find your deleted music files in the Recycle bin if you are using a PC. If you have a Mac, then you might see them in Time Machine. In addition to them, you can use different software (like iMyFone) as well for this.
3.2 Is it possible to retrieve deleted music files from my SD card?
Yes, it is possible to retrieve deleted music files from our SD card. You can easily do this with iMyFone software. Just download the software, open it, choose "SD card", start scanning, and you will see every deleted music file on your screen. You can then restore each one of them within seconds.
3.3 How to recover iTunes music on a new computer?
If you get a new computer, you can then still recover the iTunes music. FIrest, you have to quit iTunes and then follow these steps:
1. First, make sure you have the latest iTunes version. Then, Go to finder and then locate the iTunes folder. It will be on an external drive.
2. After that, click and drag the iTunes folder and release it where you want it to be saved.
3. Next, open iTunes. Do this by pressing shift. Then, click on Choose Library.

4. After that, open the folder you just dragged and find iTunes Library.itl.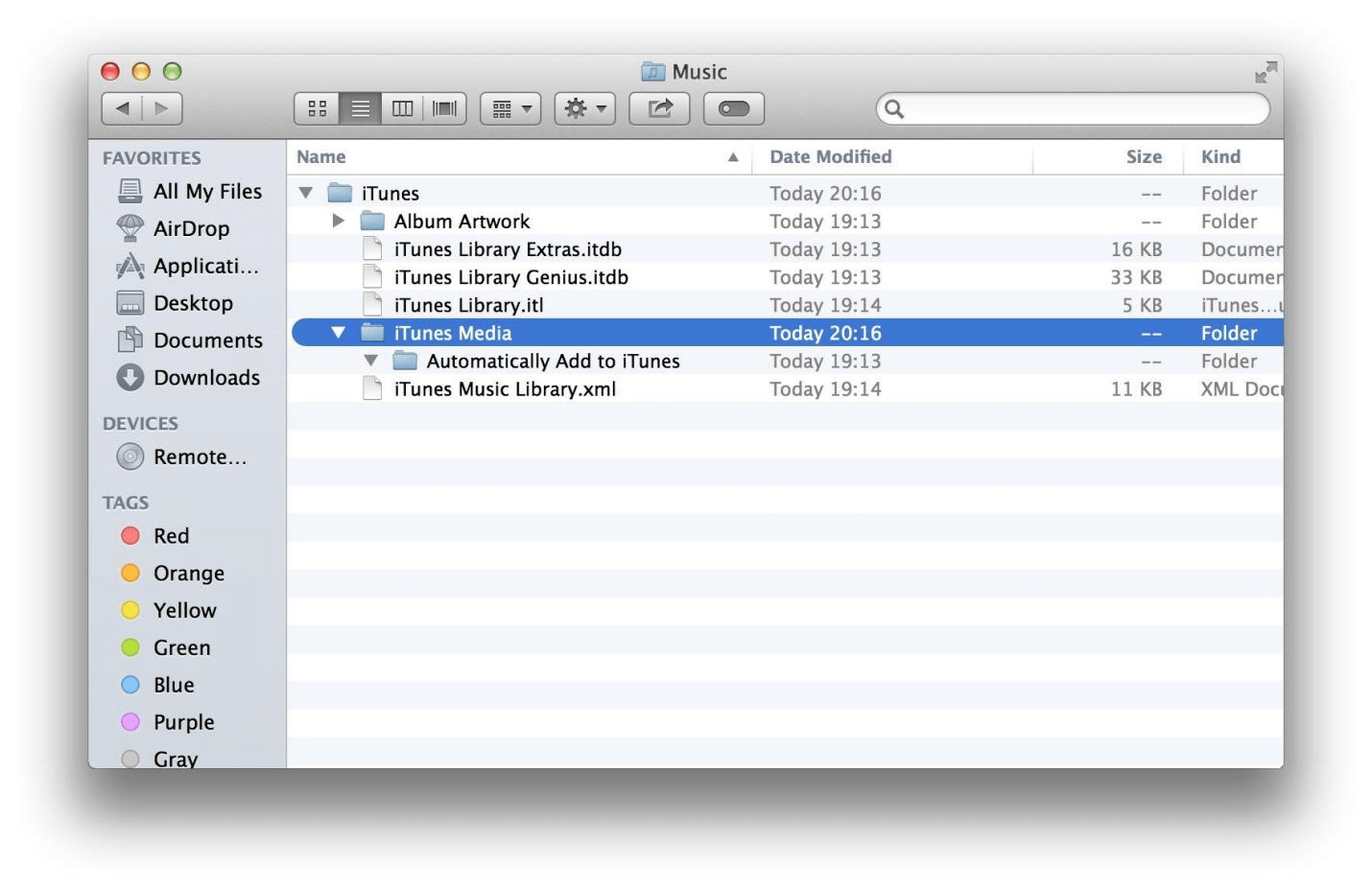 5. Lastly, click on Choose and open iTunes to make the recovery process successful. That's it.
Closing Thoughts
So, How to recover deleted music files from a computer on windows/mac easily?
Well, there are different methods and software for this, but most of them don't work every time. Some of them are so complicated that people leave the process midway.
Luckily, you can now use iMyFone D-Back to retrieve every deleted music file from any folder, card, or drive. This software is super easy to use, and its interface is also really simple. Thus, anyone can use it and recover the files they want.
So, download iMyFone and get back all of your deleted music files right now!