Although it varies, the time you invest in Adobe Illustrator projects is not short. Some projects take hours, while others may take days of work. So, losing a file can be devastating regardless of if it is because of your mistake or a system crash.
Instead of getting frustrated, you need to look for ways to recover deleted Adobe Illustrator file after crash on mac, and here we will share some most reliable ones with you.
Part 1. How to Recover Accidentally Deleted Adobe Illustrator File from Recycle Bin
You first need to check the Recycle Bin on your PC. If you accidentally delete your Illustrator files, this will be the quickest method to get them back.
See recycle bin on your desktop or use the windows search feature to open recycle bin on your PC. Once you are in, you need to search specifically for that file. If you remember the name, it will be easier; otherwise, you can use different sorting options to locate your file easily.
Once you locate the file, you need to right-click and click on Restore, which will restore the file to its original location on your PC.
While it is a very quick and easy fix, remember that it only works for the files that have been regularly deleted. This method will not work for shift deleted files or any other method of deleting files.
Part 2. How to Recover Unsaved AI Files Quit Unexpectedly from AutoSave Backup After Crash
Sometimes Adobe Illustrator quits unexpectedly, and, in that case, you need to know how to recover unsaved Adobe Illustrator files. It is because an AutoSave backup feature can be very helpful in recovering all your files.
It is a Built-in feature of Adobe Illustrator that gives you a chance to recover files before you permanently lose them quickly. The best part is that you do not have to do anything but wait for the software to recover your file automatically.
Start Illustrator on your PC again immediately after it quits and agree to any dialogue box that appears on the startup.
Wait for the Adobe Illustrator software to recover that lost file, as it will show the file name with the Recovered suffix right under the top menu. The file will open as soon as it is recovered.

From the top menu, go to the File tab and use Save As feature to save that file.
As you save the file, all of your work will be recovered. Make sure to save the file as soon as it is recovered and open it if you are facing any issues with your PC, as the unexpected shutdown may happen again, and, in that case, you may permanently lose that file.
Part 3. How to Restore Previous Version of Corrupted Illustrator File After Crash
If your Adobe illustrator file is corrupted, then you need to know how to recover the damaged illustrator file by restoring it to previous versions. Remember that this method only applies to damaged files and not to deleted ones.
It is a Windows Feature that allows you to recover files by restoring a folder to its previous versions. A good thing to do before using this method is to create a backup copy of that folder in another location on your PC.
Open the location of that file and right-click to see the options list where you need to go for Restore previous versions.

Now you will see different previous versions. Select the one where you will lose the least work of that file and restore it by specifying a location for the previous version.
Now the previous version would be restored depending on your history, and you may only lose little to no work on that file.
Part 4. How to Recover Lost and Permanently Deleted Adobe Illustrator File After Crash on Mac
If you want to recover deleted Adobe illustrator file that you operantly deleted by accident, you will need to use D-Back for PC. It is the best data recovery software you can have on your PC because it offers a quick, easy, and reliable experience with many features.
Features:
It recovers data from PC hard drives, external hard drives, SD cards, Cameras, USB Flash drives, and many other sources.
You can easily recover more than 1000 different file types using this software which may include documents and media files.
It saves time by letting you preview

Adobe illustrator

files before you recover them.
Steps:
Step 1.You need to begin with installing D-Back for PC on your PC. Start the tool and select the location that you want to scan. You can select from different drives, folders, and other locations.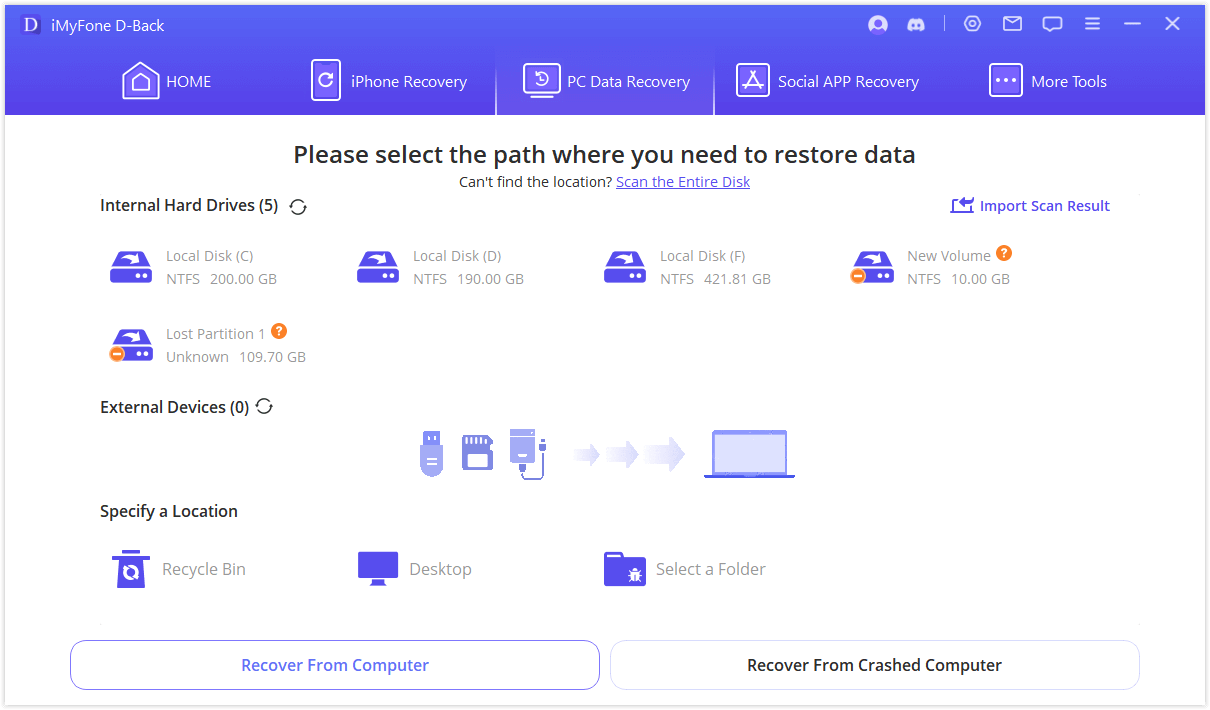 Step 2.After selecting the location, you need to scan it to recover the lost Adobe illustrator files.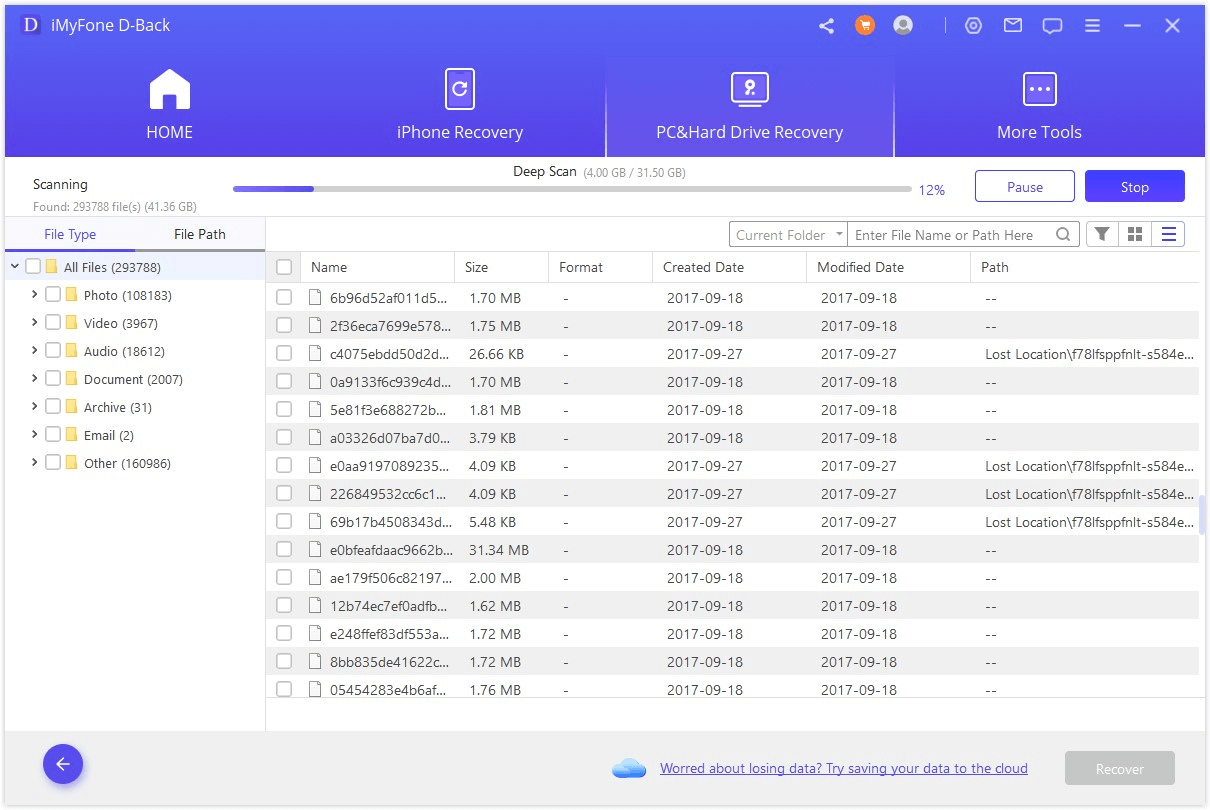 Step 3.Scanning may take a short time; when it is complete, you can preview the recovered Adobe illustrator files to recover the one you need.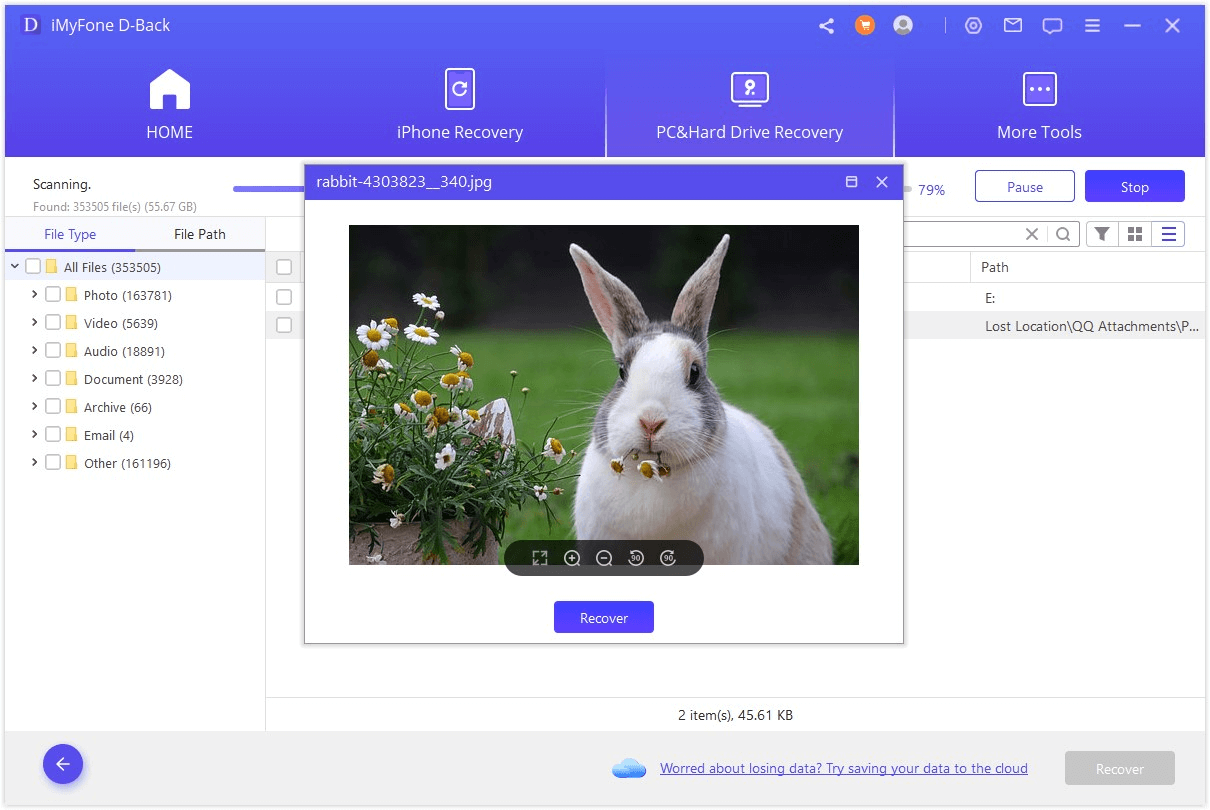 And with these steps complete, you will recover any permanently deleted Adobe Illustrator file on your PC.
Final Words
Nobody wants to start from 0 when they have invested so much time and effort in an Illustrator project. So, knowing how to recover lost Adobe Illustrator files after crash on mac is very important. If you lose any file for any reason, you can use the above methods to restore and save all your hard work reliably.