Were you working on a Sketch project on macOS when you accidentally deleted the whole thing? Or maybe you didn't save your work before shutting down your mac? Whatever the situation is, we're here to cover you up as this article reveals how to recover an unsaved sketch file. To find the method that works for you, read to the end.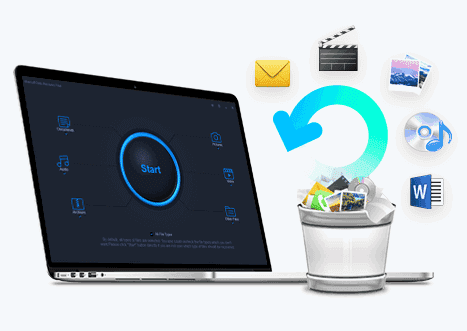 Part 1. How Do I Recover Unsaved/Deleted Sketch Files (Windows & Mac)
For UI designers, we can say that Sketch is the close-to-heart application on macOS due to its handy feature and easy-to-use interface. Aside from that, the Sprawling canvas and design it provides make it more valuable for all the UI designers.
The file on Sketch is saved in the .sketch file format; if you've accidentally lost it, then there is a way to recover a deleted sketch file within a second, using the iMyFone D-Back Hard Drive Data Recovery Expert. This tool is the perfect solution for all your data recovery problems as it comes with extensive features that make it worthy of use.
Unlike other data recovery software, the iMyFone D-Back Hard Drive Recovery Expert is the best tool anyone has ever used. Let's move on to its features to learn more about this excellent software.
iMyFone D-Back Hard Drive Recovery Expert comes along with the best features compared to other recovery tools. We've listed some of its prominent features below:
Main Features about iMyFone D-Back Hard Drive Recovery Expert:
Compatible with both Windows and Mac.
Support more than 1000 files format
Unlimited scan and preview before you file recovery
Filter out your data with the filter option.
Privacy-protected software enables you to recover unlimited files without any hassle.
All rounded scans can dig down all the files hidden in your device.
1.1 Free Download the Best Data Recovery Software to Recover Unsaved Sketch File
Many software is available for data recovery, but most can't recover the .sketch file. The iMyfone D-back Hard drive recovery expert can solve all of your sketch file recovery problems within a few simple steps.
Step 1. D-Back installation for Mac
Install the software directly from its site by clicking on the install button.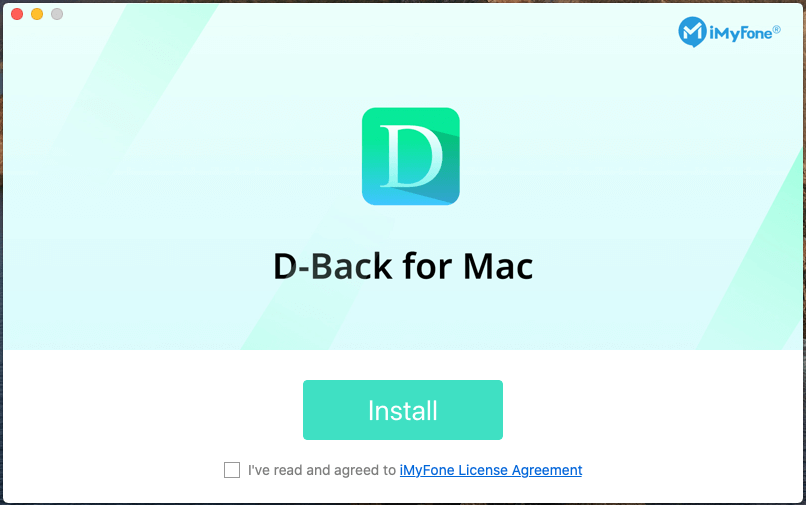 Step 2. Locate the File
After the software launches, open it up and select the device from which you want to recover your file.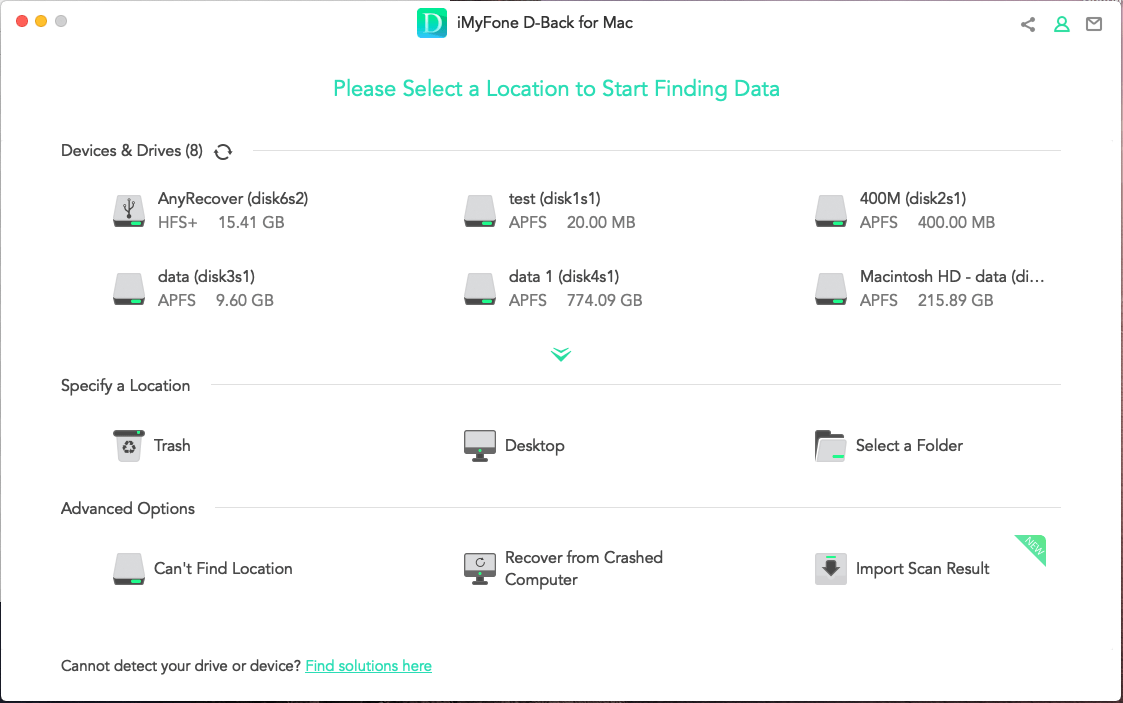 Step 3. File scan
Once you select the location, it'll start the scanning process.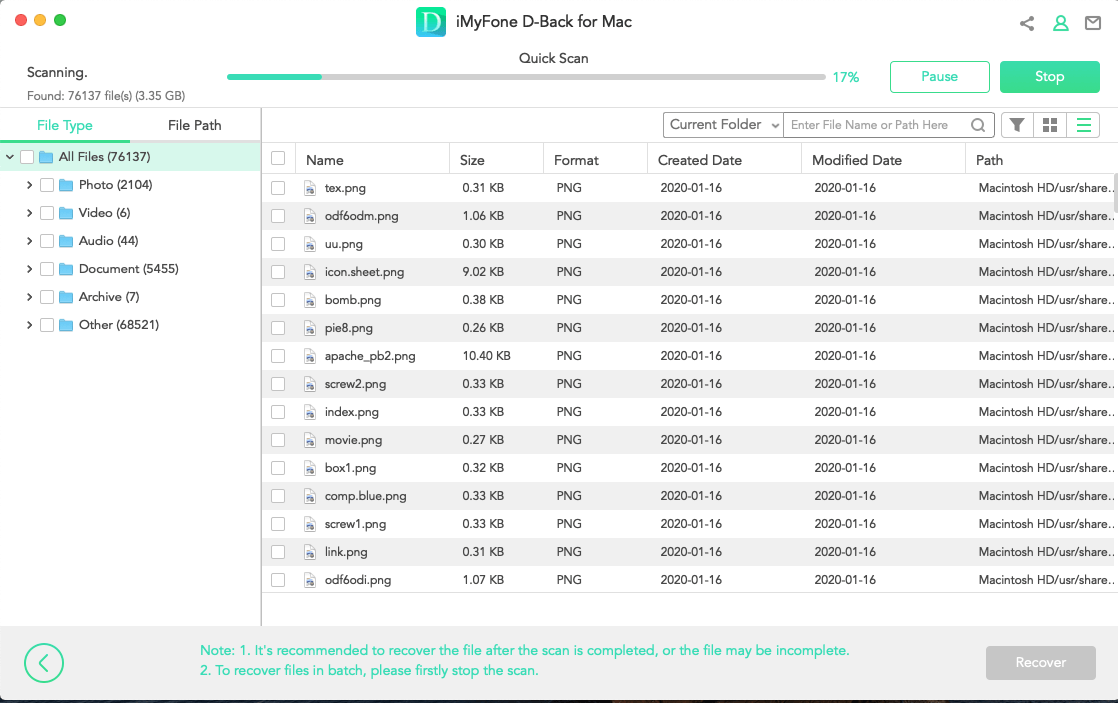 Note
You can pause or stop the scanning whenever you want to.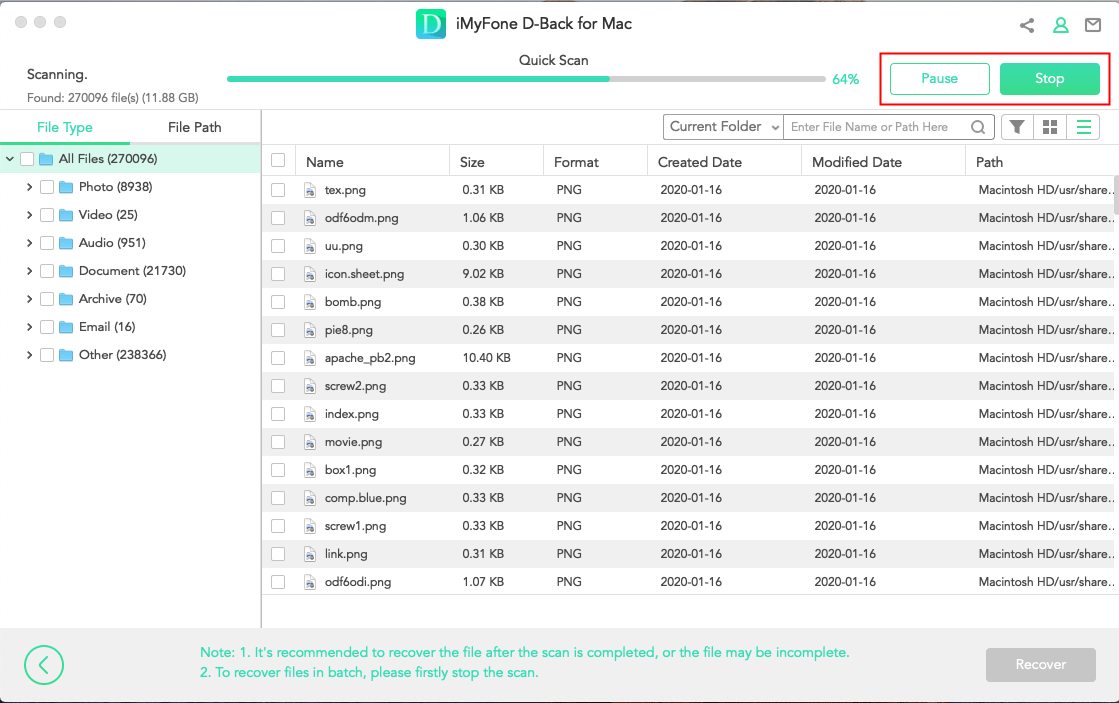 Step 4. Preview and recover the files
You can preview your file after the scan is completed with the built-in preview feature; after previewing, click recover.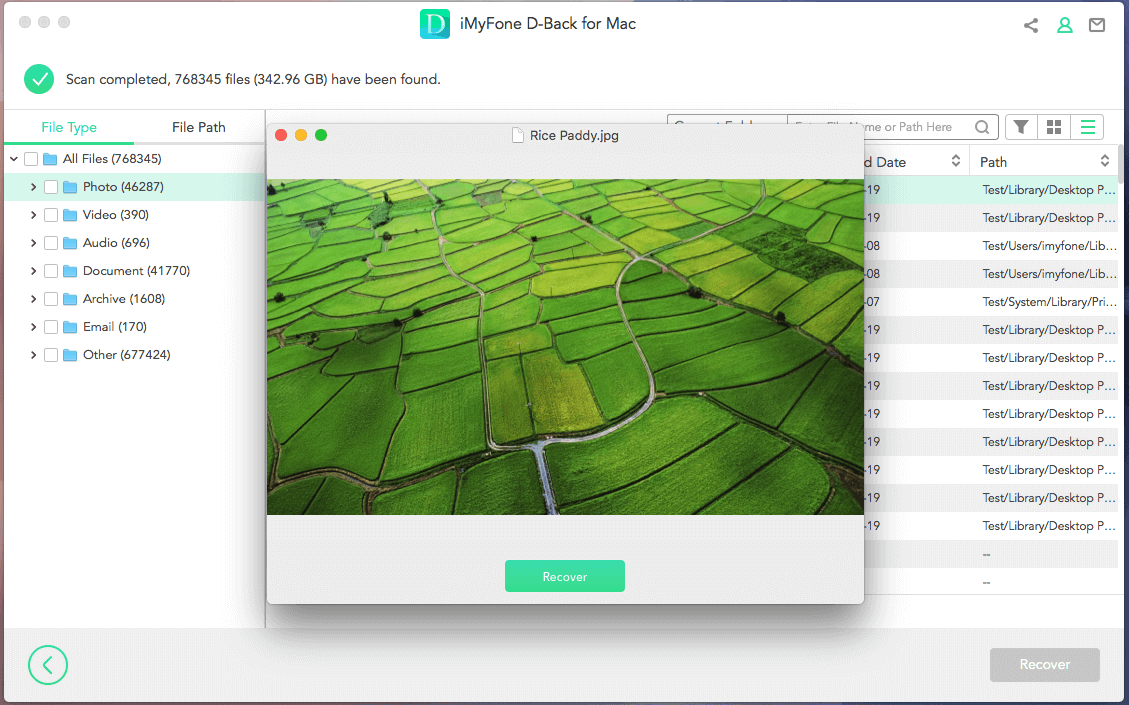 As the recovery is made, please save it to any folders or devices.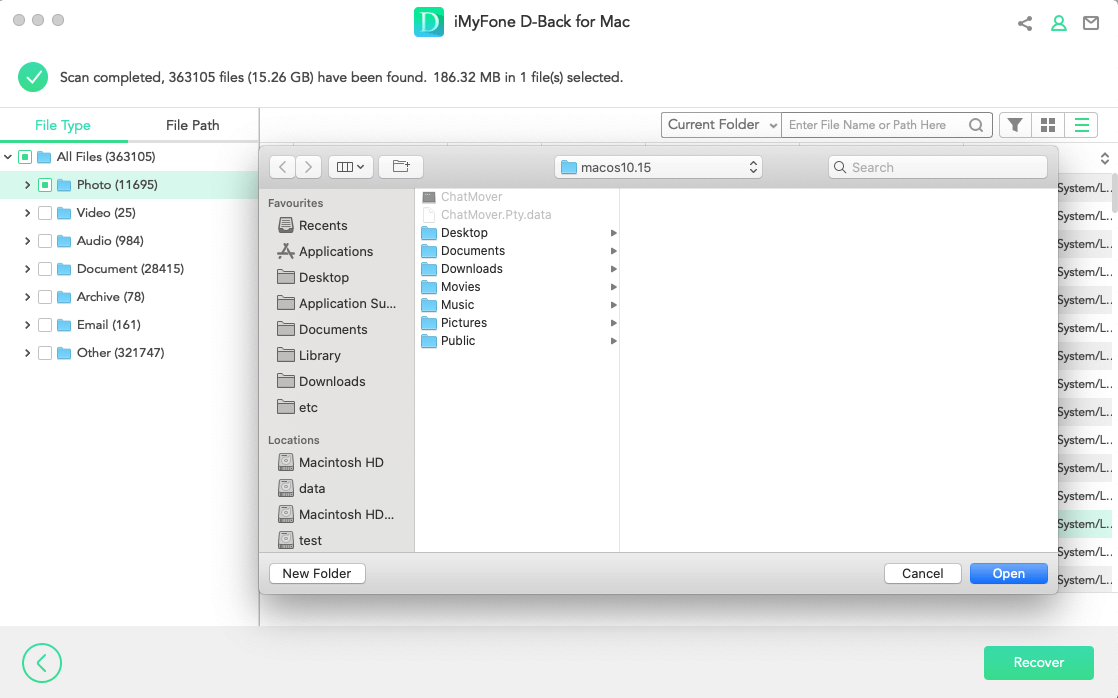 You must've gotten an idea of this magnificent software and how it recovers your files within simple steps. Now, let's head onto some other methods rather than recovery software.
1.2 Solutions that May Help to Recover Deleted Sketch Files
Do you want some other methods to recover deleted sketch files? Below, we'll list the best way to recover your file without using recovery software.
1

Using a Mac Trash Bin
The file moves into the trash folder before getting deleted completely. It gives you a chance to recover your deleted file to recover for trash. If you've accidentally deleted a file, the first option is to check out your trash. Then you can follow the step below once you've found your file.
Step 1. Open Up trash on your mac
Step 2. Locate your file and right-click on it
Step 3. Click Put back to retrieve your file from the drop-down menu.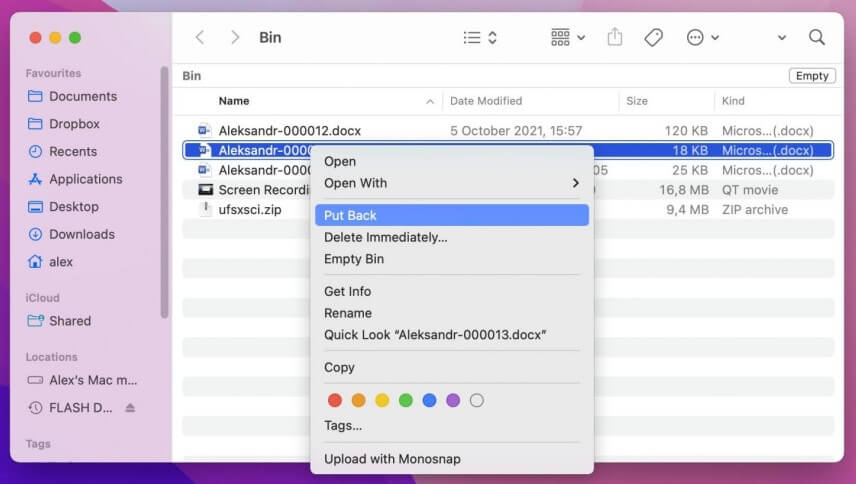 2

Using Time Machine
If you've chosen a time machine as a backup, you can quickly recover the deleted sketch file there.
Step 1. From the Apple menu, choose System Preferences.
Step 2. Now, click the time machine icon.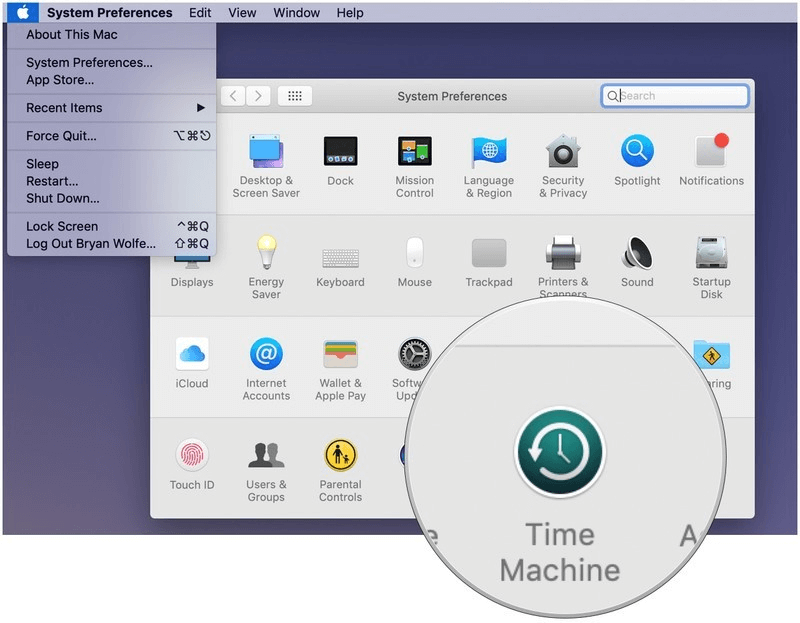 Step 3. After that, select the Enter Time Machine option.

Step 4. Restore the file or folder you're looking for.
Part 2. FAQs about Sketch Unsaved File
2.1 How can I recover the file in the sketch app
Using the iMyFone D-back hard drive recovery expert, you can recover unsaved sketch files. You can follow all those simple steps, and within a few minutes, it will recover your file.
2.2 Does Sketch have an autosave
Yes, the Sketch app had a built-in feature of autosave. The app automatically saves the file changes after every 5 minutes. You can find the autosaved file in the My document folder on your mac.
2.3 Closed out of Sketch without saving. Can I recover it
In this situation, you don't need to worry about your file, as the Sketch app autosave feature is there to cover you up. Your file changes automatically get saved in your macOS with the autosave feature. You can find your autosave file in the Windows folder on C drive within a My document folder.
2.4 Can I recover deleted project in adobe sketch
Yes, you can recover your deleted or unsaved adobe sketch project using the methods we've mentioned above. We recommend using data recovery software like the iMyFone D-back hard drive recovery expert as they are more accessible and safer.
Conclusion
Losing a sketch file is a freaking moment for any UI designer. Instead of getting depressed, it's better to search for a reliable method to recover your .sketch file. We've mentioned all the needed ways above; you can use any one of them to recover deleted sketch files.
Aside from that, you don't need to go here and there when an iMyFone D-Back Hard Drive Recovery Expert can solve all your data loss problems. With this excellent tool, you can recover unlimited files as it supports 1000+ files format. What are you looking for? Use this incredible software now.