Transcend USB flash drives are quite common and used by many people to store their important data. But sometimes, these drives can get corrupted, or the data is lost. In that case, you need a data recovery tool that can recover Transcend USB flash drive data. In this article, we will share those recovery tools and methods to get your Transcend USB data back. Read this complete guide and recover your lost data.
Part 1. Transcend Recovery Tool: How to Recover Deleted Files from Transcend USB Flash Drive?
Option 1: Professional Transcend Data Recovery Tool-iMyFone D-Back
The most reliable and easiest way to recover deleted or lost data from USB flash drives is by using a third-party data recovery tool.
We recommend iMyFone D-Back Hard Drive Recovery because it offers an excellent date recovery rate and can recover more than 1000 types of files. It only requires a few simple steps to recover data, and there is no need for technical knowledge and prior experience.
It recovers data in almost all cases. Even if you have accidentally deleted everything or there is a virus, it can make a recovery in no time. Most importantly, it repairs corrupted videos and images during recovery.
Step 1. Download the software from the official website of iMyFone. Install it on your computer and launch it.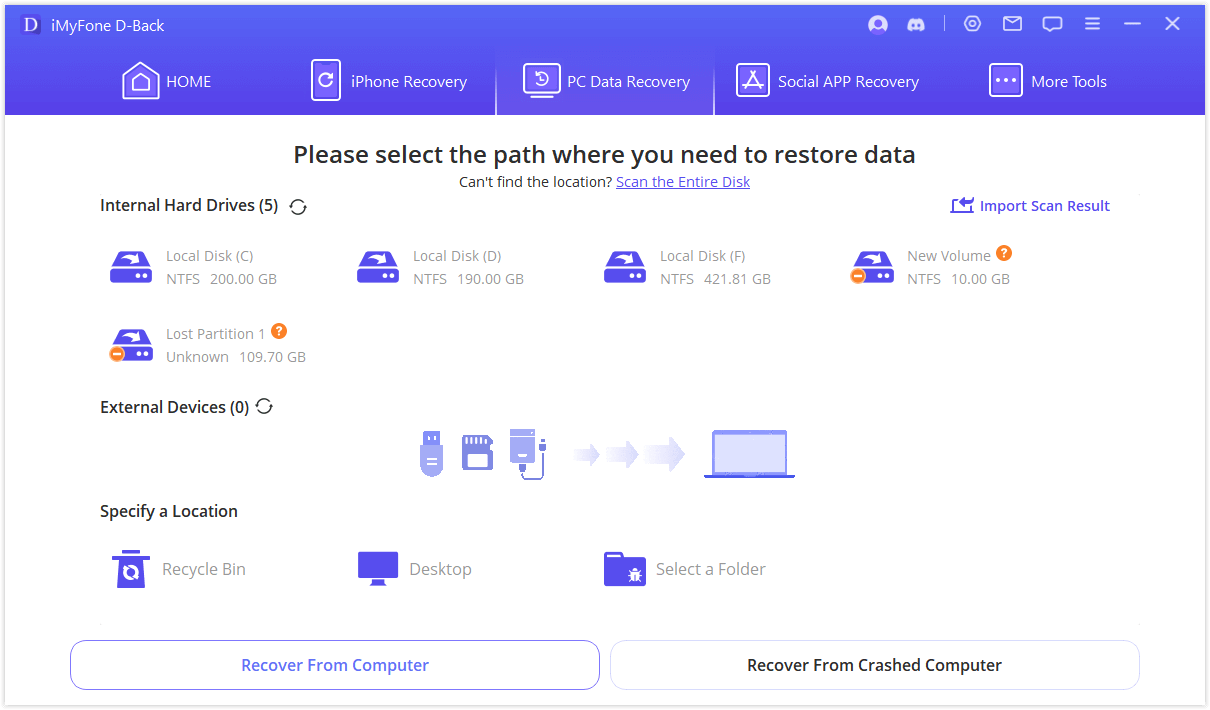 Step 2.Connect the Transcend USB flash drive to the computer. You will see it on the software. Click on it to start the recovery process. The scan will start, and you need to wait for its completion.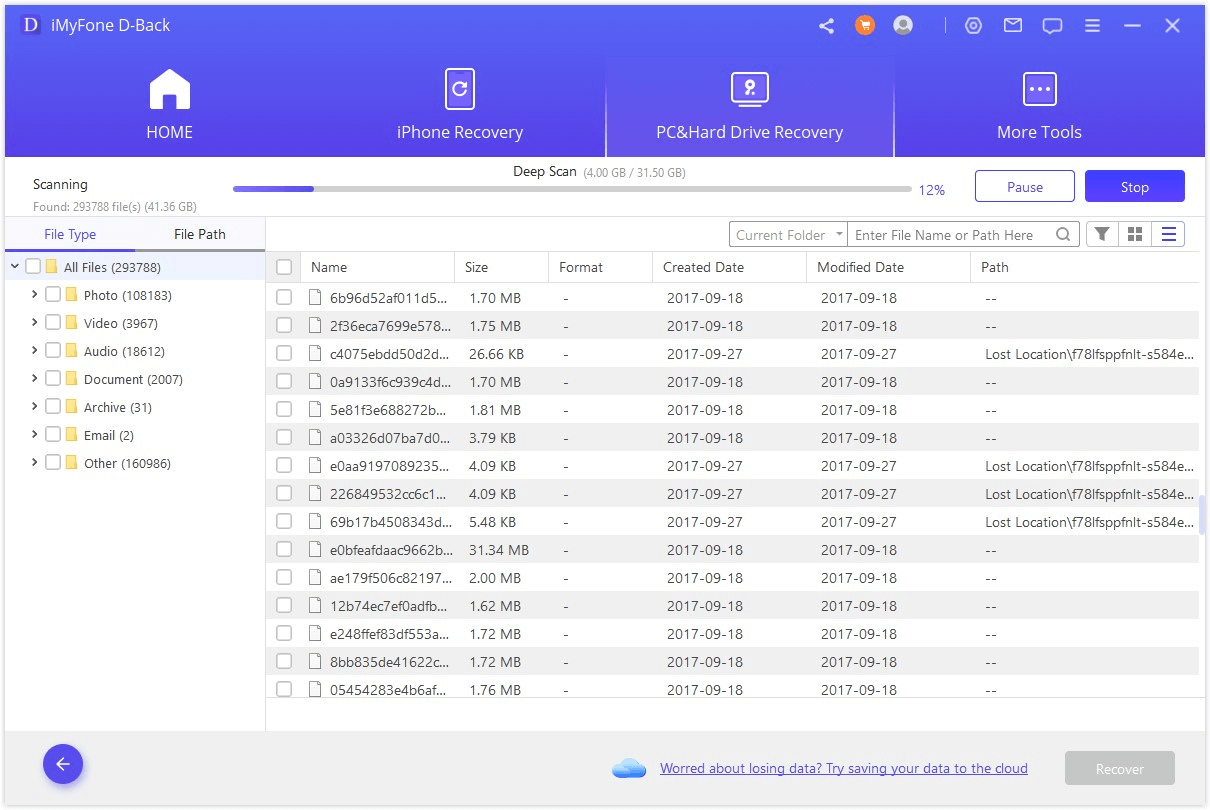 Step 3. After the scan, select the files you want to recover. Click on Recover and select the destination.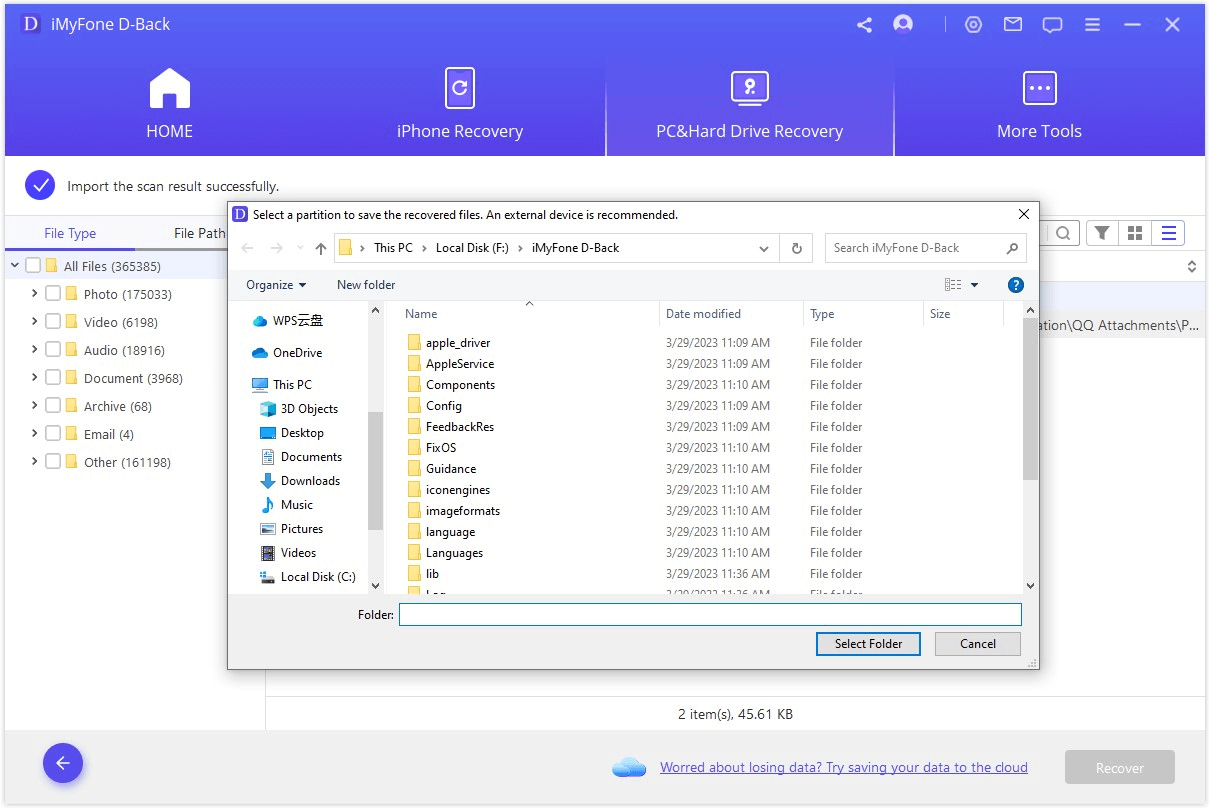 Option 2: Official Transcend Flash Drive Repair Tool -JetFlash Online Recovery
The official drive repair tool for Transcend flash drives is JetFlash Online Recovery. It can repair the USB drive, and you can choose to keep or erase the data during the repair process. It is not a recovery tool, but you can repair the USB and keep the data, and it might solve the issue with the USB drive and bring your data back.
Step 1. Download the tool and install it.
Step 2. Connect the USB drive to your computer and launch the application.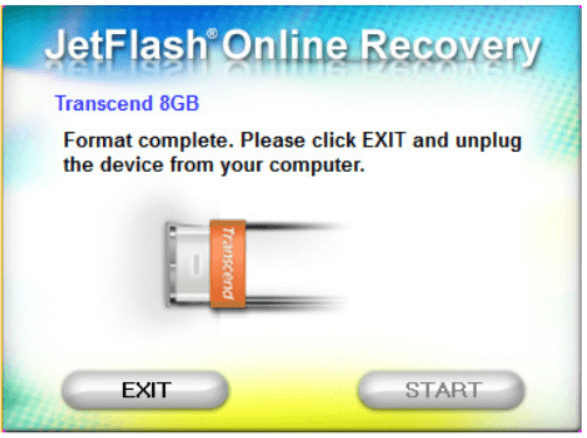 Step 3. Select the mode for the repair. You must keep the data.
Step 4.The process will start automatically, and after its completion, you can check the drive and your data.
Part 2. How to Fix Transcend USB Flash Drive Not Detected/Recognized?
Method 1: Use Another USB Port
Sometimes, the USB port is the main issue. Maybe there could be a problem with it. Therefore, you must try another USB port to check whether the USB is working or not.
Method 2: Create New Partition on the Transcend USB Flash Drive
If the operating system is unable to create a partition of the Transcend USB flash drive or assign a drive letter, it won't be able to detect it. Therefore, you need to do it manually and create a new partition. It can easily be done on Windows by following the steps below.
Step 1.In the search bar, type "Disk Management" and click on "Create and format hard disk partitions."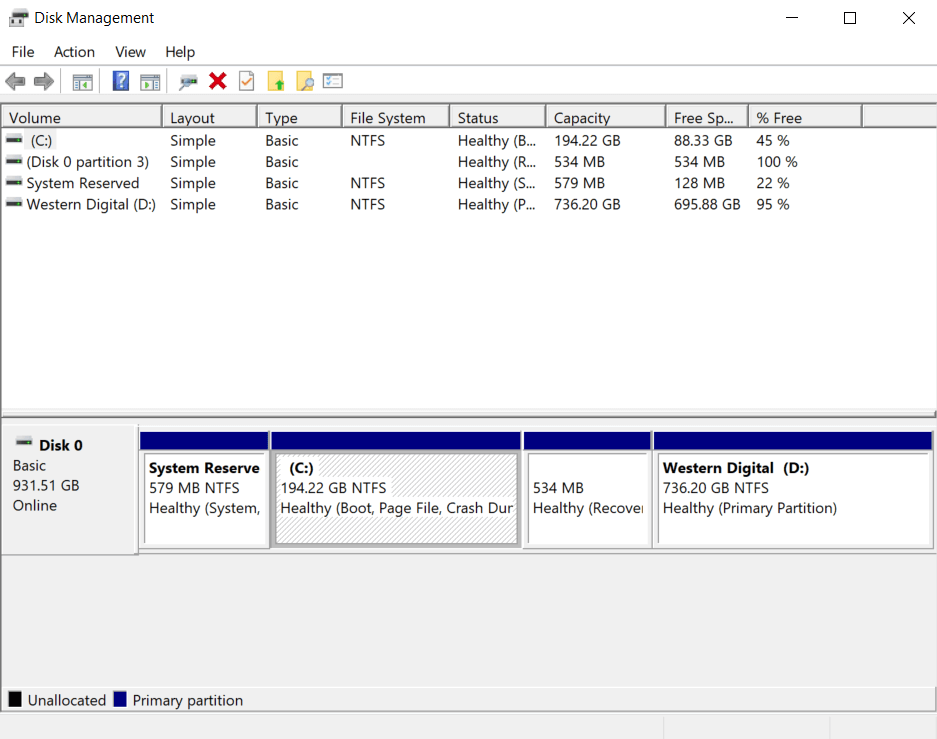 Step 2. Look for the Transcend flash drive. It will have unallocated space that must be created as a new partition. Right-click on the space and click on "Create New Simple Volume."
Step 3. You will have a new window. Assign a drive letter to the flash drive and format it.
Method 3: Update Driver for the Transcend USB Flash Driver
If the drive is outdated, the operating system won't be able to detect the Transcend USB flash drive. You can update the drive or delete it and then reinstall it to solve the issue.
Step 1. Right-click on the This PC icon on the Desktop and click on Manage.
Step 2. It will open Computer Management. On the left, click on Device Manager.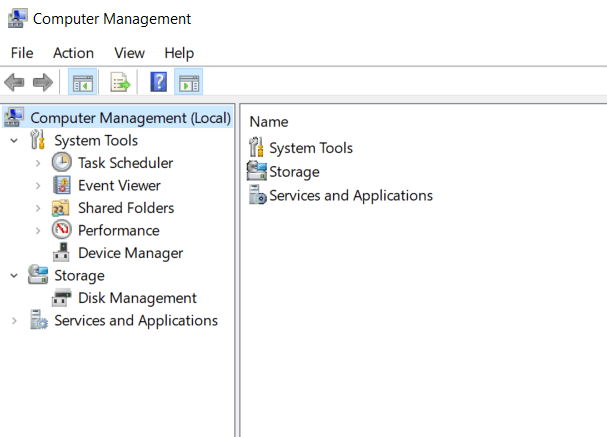 Step 3. Look for the USB flash drive under Disk Drives. Right-click on it and click on Update Driver.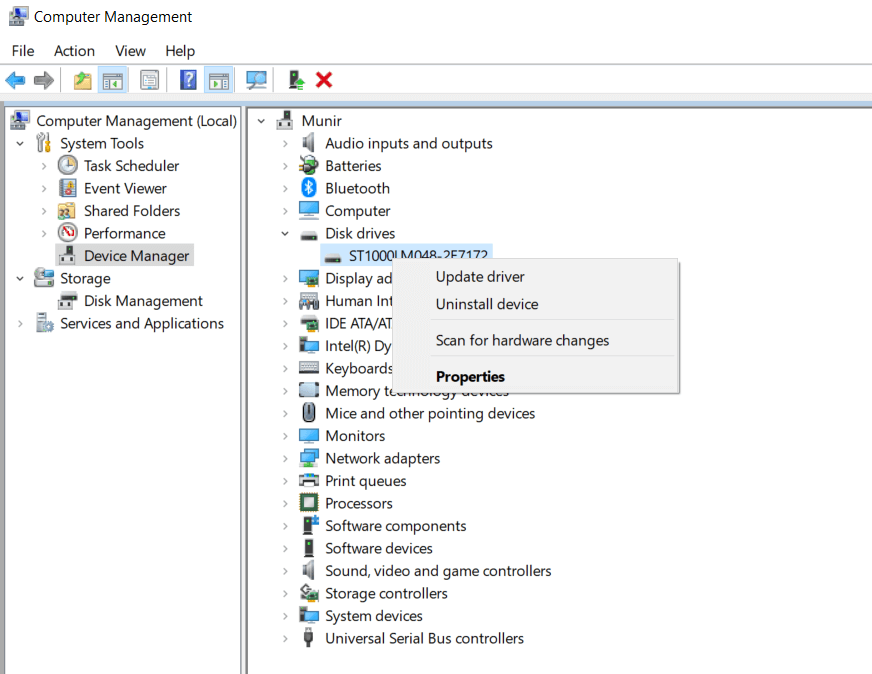 Step 4.You can either select the automatic search or browse your computer.
Part 3. FAQs About Transcend USB Flash Drive Data Recovery Tool
3.1 Can you recover data from a damaged/corrupted transcend USB flash drive?
Yes, you can recover data from a corrupted Transcend USB. If the USB is detected by the computer, you can use iMyFone Hard Drive Recovery. It will recover the corrupted data and lost files. If the USB is physically damaged and it is not detected, there is no way you can recover the data.
3.2 How to backup transcend drive?
You can copy the data on any external drive or internal storage of the computer. The most reliable way is creating a backup in the cloud.
If the data is lost, you can create a backup after recovery.
3.3 Why is my Transcend pen drive not detecting?
One reason could be the outdated driver. Update it and check whether it is working or not. If it is not working, change the drive letter of the USB drive.
If it is still not detected, there could be a problem with the USB.
Conclusion
You can recover the data from your Transcend USB flash drive on your own. It is pretty easy if you know the right tool. You can use iMyFone D-Back Hard Drive Recovery. It is the perfect tool that can recover 1000+ file formats and repair files. It recovers your data almost in any difficult scenario. We have also shared a few methods that you can try if your Transcend USB flash drive is not detected. After that, you can proceed with the recovery if needed.