Camcorder Recovery: How to Recover Deleted Videos from Sony Handycam/JVC Camcorder
Category: PC Data Recovery
2 mins read
If you can't find the videos of some of the most memorable events you captured on your sony handycam camcorder/jvc camcorder, it's a heartbreaking moment. You're probably combing through many solutions to figure out how to recover deleted videos from camcorder. Were you doing the same? At that time, you'll ask yourself, '' Can I recover deleted videos from camcorder or handycam?'' That's what we will reveal today. Stay connected to the last of this article to know the most workable video recovery method!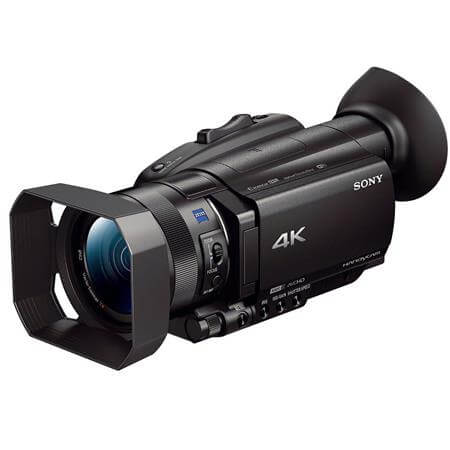 Part 1. How to Recovery Deleted Videos from Sony/JVC Camcorder
It's a depressing moment of losing your precious videos from your Sony camcorder.But wait, camcorder recovery software can give you significant relief. How to recover deleted videos from a camcorder for free is hidden in the D-Back Hard Drive Recovery Expert.
This tool is highly efficient in deep scanning of the data. It recovers a large number of files, including video files, audio files,etc.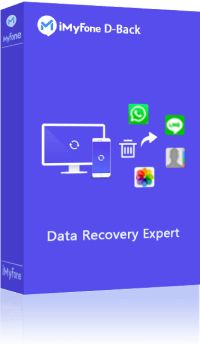 1,000,000+ Downloads
Key Features:
Support all kinds of camcorder video format, such as DV, HDV, MPEG-2, AVCHD, H.264, MPEG4.
Support Sony 4k camcorder series, JVC camcorder series.
Preview your files before recovery to ensure that the file is responsive.
Step 1: Install the tool by just clicking the install button. Camcorder contains internal flash memory, so you must connect it to your pc through a compatible connector. Then, locate the camcorder flash drive for the recovery procedure. your external devices and hit it to start the scanning process.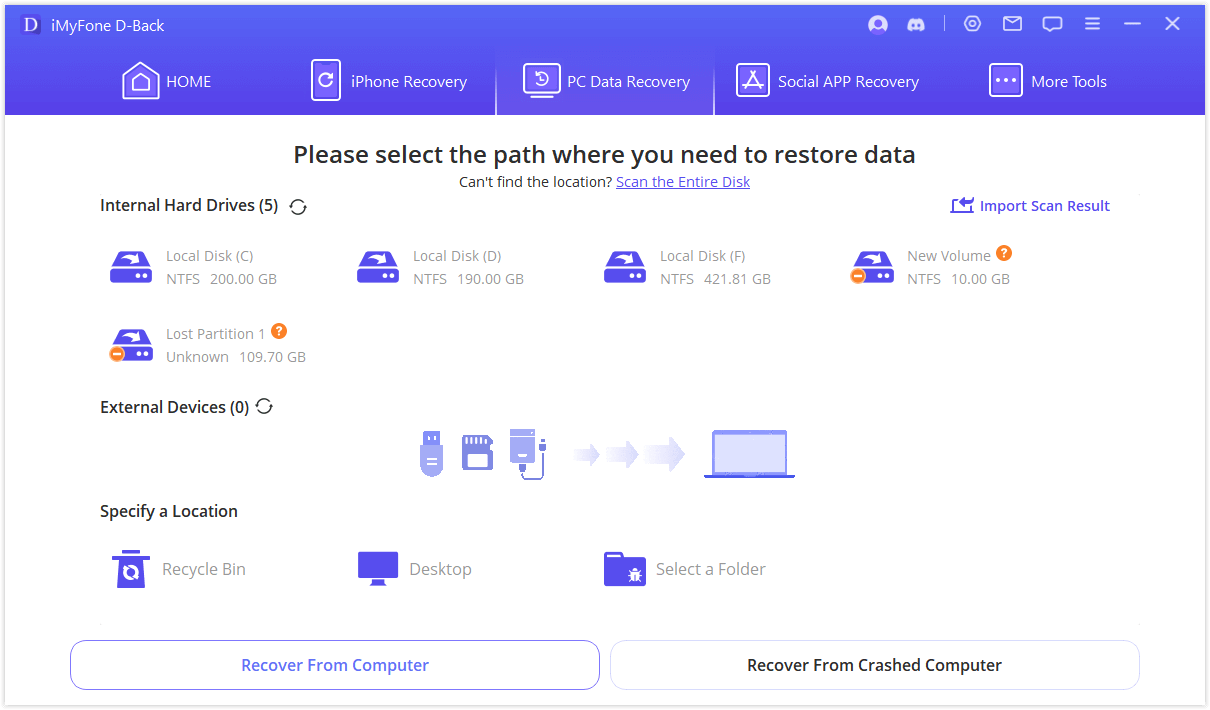 Step 2: The tool will start an all-around deep scan of your device as you've hit up the external device. You can stop or pause it anytime while scanning. After that, you can preview your files.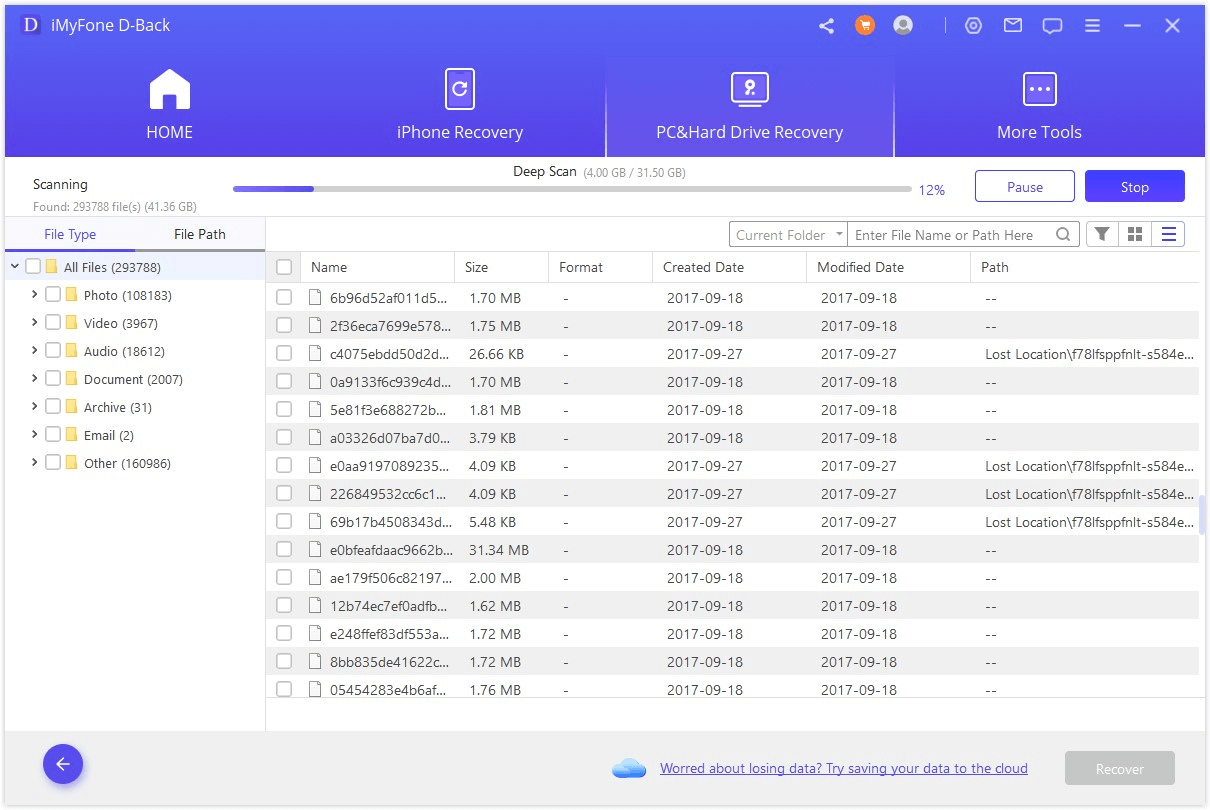 Step 3: As you're done with the scan and preview, now you can locate the individual file and click recover. Just after recovery, save it to your computer or any device.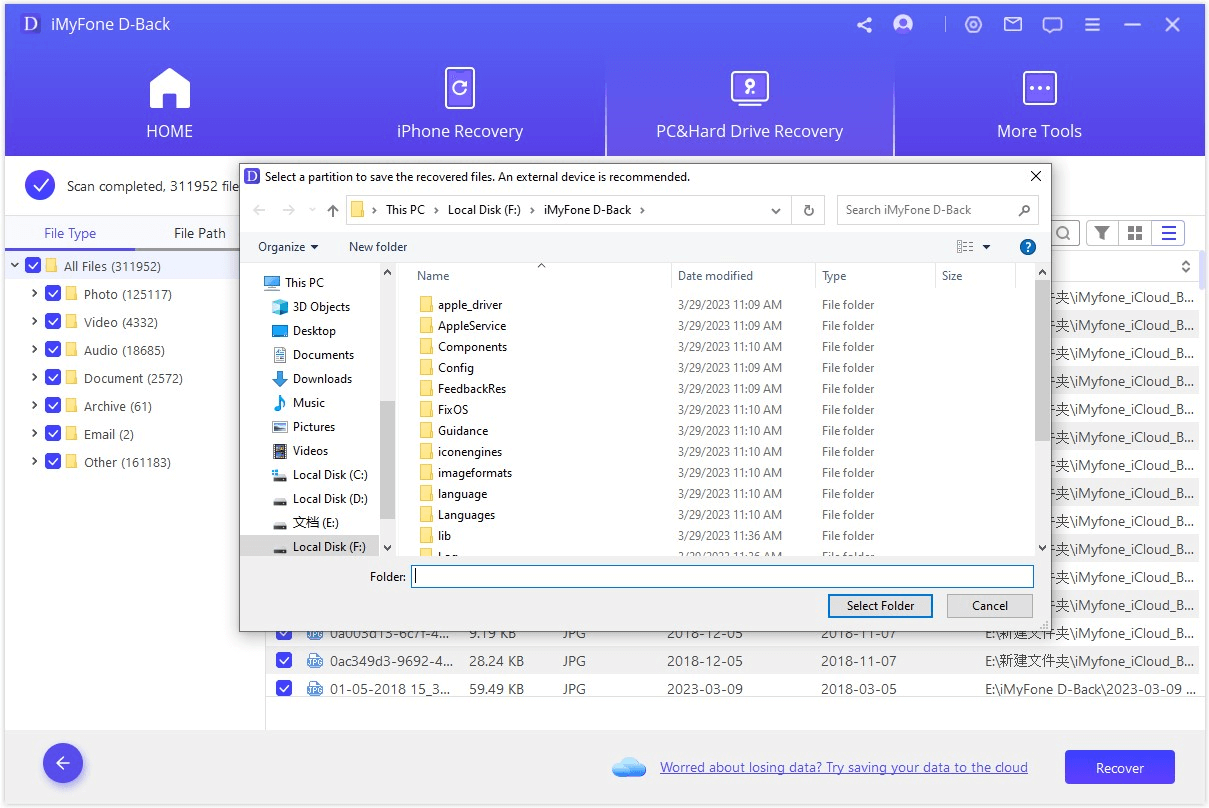 Part 2. How to Avoid Losing Videos from Sony Handy Camcorder/JVC Camcorder
Do not try to insert a virus-affected SD card in your Sony handycam camcorder/JVC camcorder.
Please do not overcharge your camcorder because it can cause damage to components.
Always try to make backup files to avoid camcorder videos loss.
Download strong antivirus and always do a monthly check to avoid data loss.
Do not reset the JVC Everio camcorder/Sony handycam camcorder setting, as it can cause data loss.
Part 3. FAQs
1

Can I recover permanently deleted files from the Sony handycam camcorder/JVC camcorder?

es, you can recover your permanently deleted files with iMyFone D-Back. The steps for recovery are discussed in the article.
2

How to transfer videos from jvc/somy camcorder to computer?

1. Connect your camcorder to your computer with a USB cable.

2. Open up the flip screen and click playback on your PC. (Same applies to Mac users)

3. Your computer will show the camcorder as a new hard drive to you.

4. Look for the SD-video folder. Now, copy and paste your video file on your computer.
3

What format is the sony camcorder of handycam video?

The most common formats used by today's cameras are DV, HDV, MPEG-2, AVCHD, MPEG4. Of all these formats, the ones mostly used by Sony camcorders are the AVCHD, XAVC S, and MP4.
Conclusion
It's frustrating not to find your videos in your camcorder; they may be corrupted or lost. Finding the best method to recover your camcorder video file is more confusing. But you don't need to get panicked, as the iMyFone D-back Hard Drive Recovery Expert is among the best tools to recover your video file from your sony camcorder. All in all, this tool will never let its user go wrong with their data recovery.