The evolution of reel cameras to digital has reduced the cost of reels and increased the quality of photography. Back in the day, there was no such thing as recovery when you lost or deleted the photos. But thanks to digital and the latest cameras, even if you delete or lose the photos, you can recover them. Today, we will talk about the recovery of deleted photos from the Panasonic Lumix.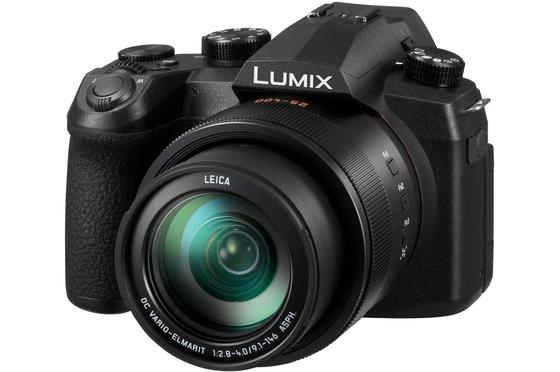 Part 1:How to Recover Deleted Pictures on Panasonic Lumix with
Panasonic Photo Recovery Software
Digital cameras like Panasonic Lumix use SD cards to store photos. Sometimes, low-quality SD cards corrupt all the photos. In this case, there is a third-party Panasonic photo recovery tool that helps the user to recover or restore the deleted photos.
iMyFone D-Back Hard Data Recovery Expert is a professional Panasonic photo recovery tool that helps the user to recover the data. The user can recover the data not only from drives but also from external drives like SD cards, flash USB drives, and portable drives as well. It is compatible with both Windows and iOS computers and does not require a high-end computer. It is very simple and easy to use this tool.
Let us see how we can recover deleted pictures on a Panasonic Lumix.
Step 1: Depending on your operating system, download the variant of iMyFone D-Back Hard Data Recovery Expert. It will take a few seconds if you have a good and stable internet connection. Install the tool and open it.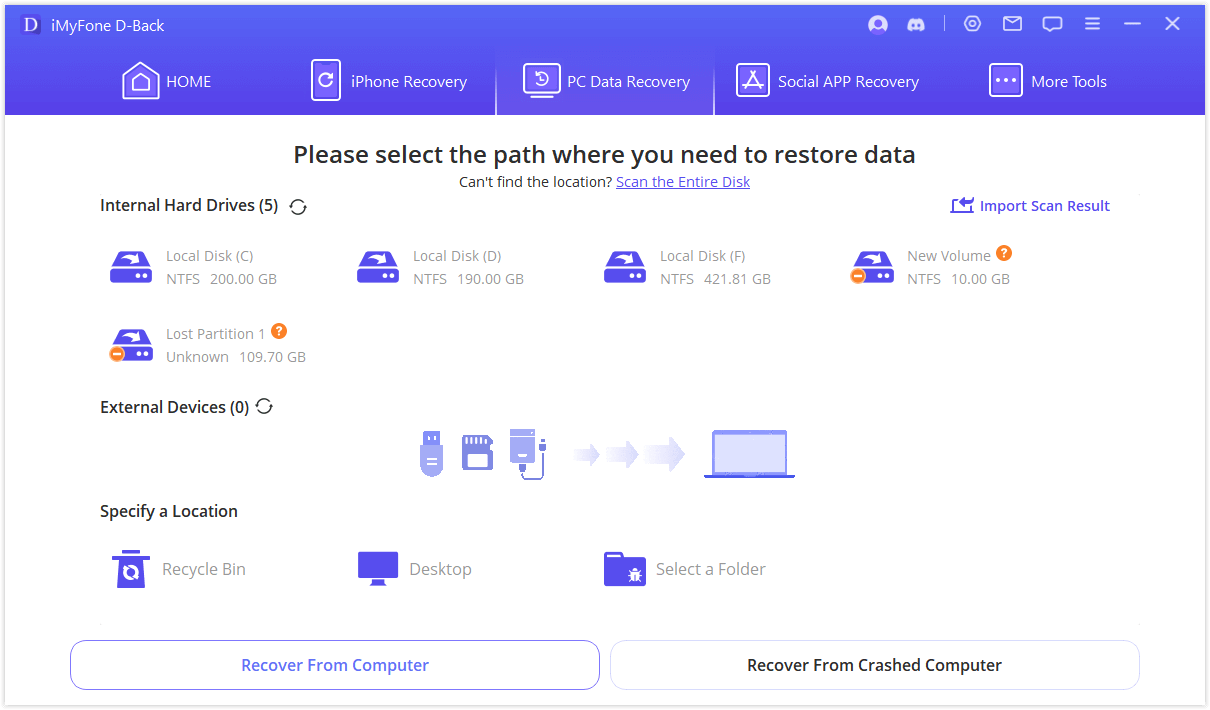 Step 2: Next, mount the SD card on your computer and wait for it to be read as a separate drive by the computer. Once it is visible, choose the SD card drive and start scanning it.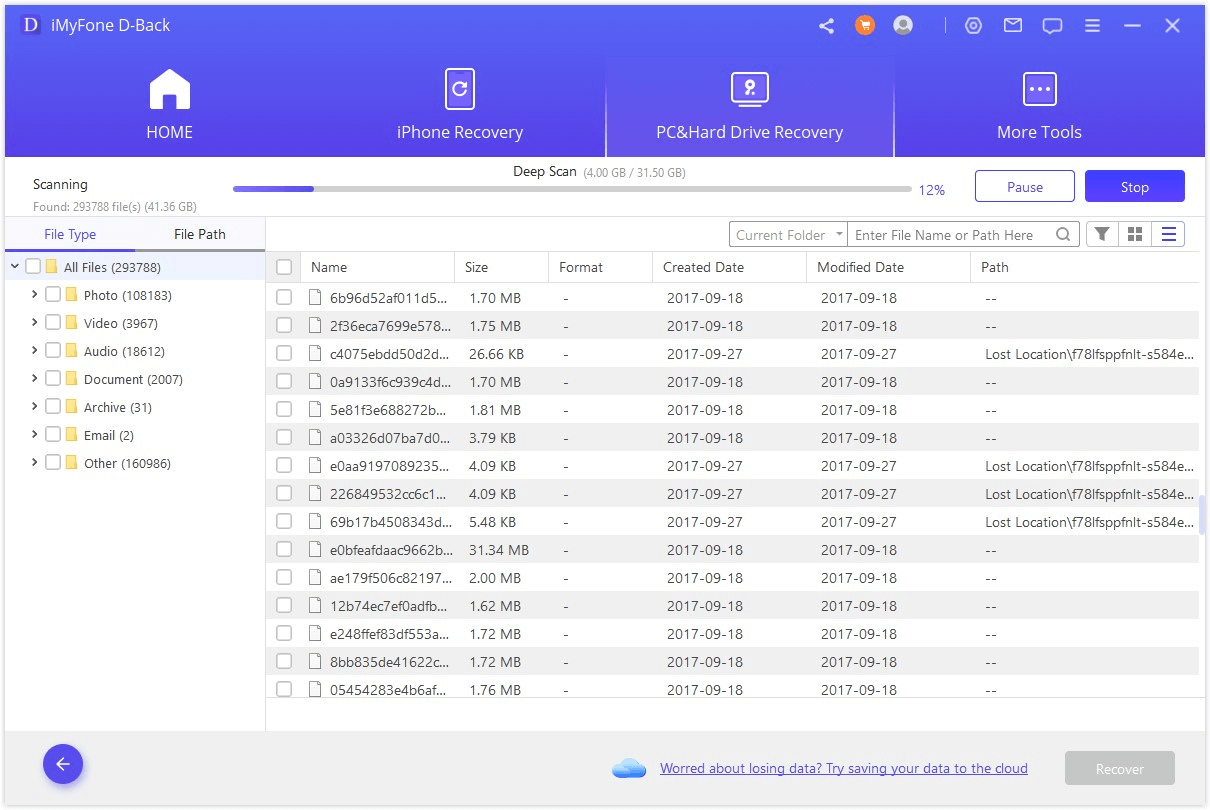 Step 3: After the scan finishes, the user can preview all the previous files on the SD cards. Choose the photos that you want to recover and then click on "Recover". Select the path or destination where you want to save these pictures.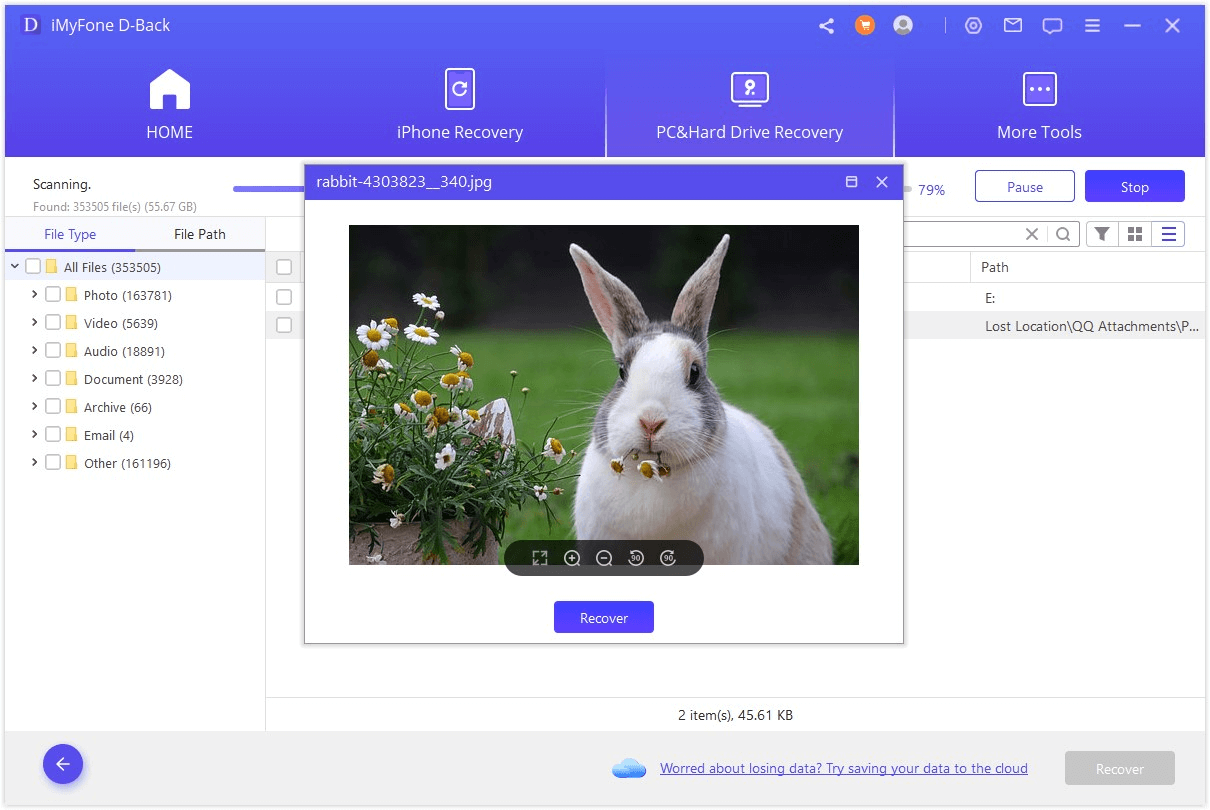 Pro Tip: Transfer Photos/Videos from
Panasonic

Camera to Computer/Phone
2.1. How to Import Videos from Panasonic Lumix to Computer
There are two ways to import videos and photos from Panasonic Lumix cameras to the computer. The first one is to remove the SD card and mount it to your computer. A drive SD card will appear, and you can easily copy videos and photos to the computer. However, SD cards are very sensitive. Removing and inserting it, again and again, may corrupt it. So, there is an alternative and secure way.
Every camera comes with a USB cable. Use this USB cable to connect your camera to the computer. Once the camera is connected, the camera will be displayed in 'My Computer. Open it and copy the video or photos that you want. But make sure to take precautions and proper steps, as mistakes can lead to file corruption. First, turn off your camera and then connect it to your computer using the USB cable. Turn on the camera and start copying your videos and photos.
2.2. How to Transfer Photos from Panasonic Lumix Camera to Phone (iPhone & Android)
The new digital camera of Panasonic Lumix has a built-in feature of Wi-Fi and Bluetooth. If you want to transfer photos from a Panasonic Lumix camera to a phone, including Android and iPhone, then you can do the following.
Step 1: Open your camera. Go to settings and turn on "Auto Transfer". Then connect the Bluetooth to the smartphone.
Step 2: When you connect the camera Bluetooth to the phone, it will display a message. If you are an Android user, tap on "YES" and if you are an iPhone user, tap on "Join". Now, the Bluetooth connection is established between the camera and smartphone.
Step 3: Another message will appear on the smartphone that the phone is ready to receive images from the camera. You can tap on 'OK'. Open the camera and confirm these settings to transfer images to the smartphone.
Step 4: As it is an automatically transferring feature, you don't need to copy and paste the image. As the camera takes images, it will automatically send them to the smartphone, which is connected via Bluetooth.
Part 3. FAQs about Recover Deleted Photos on Panasonic Lumix Camera
01

Why is my Panasonic Lumix Camera File Deleted?
There are many reasons for losing your photos on your Panasonic Lumix camera, such as corrupted SD card and low battery. But all these lost or deleted files can be recovered using a data recovery tool like iMyFone D-Back Hard Data Recovery Expert.
02

How to Prevent Lumix Camera File Deletion?
To prevent file deletion on your camera, you can simply dedicate an SD card to each of your cameras. As different cameras use different formats to save the images, it might corrupt or overwrite the data. Secondly, always keep your battery higher than the indication of a low battery. When you take images or transfer images while the camera has a low battery, there is a high probability that these images might not save properly. Thirdly, whenever you are deleting files, always be attentive and check what you are deleting.
03

How to Download Photos from Panasonic Lumix?
One way to download photos from Panasonic Lumix is to use Bluetooth connectivity, and another way is to use a USB cable to connect it to the computer. Both the methods work well, depending on the feasibility and preference of the user.
04

How to Delete Photos from Panasonic Lumix Camera?
You can simply delete the pictures by opening display pictures on the camera, selecting the image you want to delete, and then pressing the "Delete of Trash" button. You can also connect the camera to the computer and then delete the images you want.
05

Are Permanently Deleted
Panasonic

Photos Gone Forever, Can I Recover Them?

Although permanently deleted Panasonic photos are lost forever, iMyFone D-Back Hard Data Recovery Expert can help you to get these Panasonic pictures back. Follow the steps mentioned above, and you will be able to recover the photos you deleted permanently.
Conclusion
Photos are an important part of our memories. Panasonic Lumix Camera are professional cameras that are famous worldwide for their performance and quality. If you lose your Panasonic Lumix Camera photos due to any reason, you can recover them by following some simple steps.
iMyFone D-Back Hard Data Recovery Expert is a third-party tool that can help you to recover the deleted photos. It is simple and has a friendly user interface that allows the user to easily recover the photos. It also has a free version that users can download and try out the tool to check its recovery success rate.