It's common for people to lose their files on the computer as they end up replacing or deleting the files. However, the technology has allowed people to recover lost files simply, but many people struggle with recovered MP4 video file not playing and recovered MOV video files not playing on Windows. In most cases, it's because the files are corrupt and the computer isn't able to read the file data, hence recovered MOV video file not playing and recovered MP4 video files not playing.
However, this issue can be resolved, and you can go back to playing your desired videos by following the guide added in this article!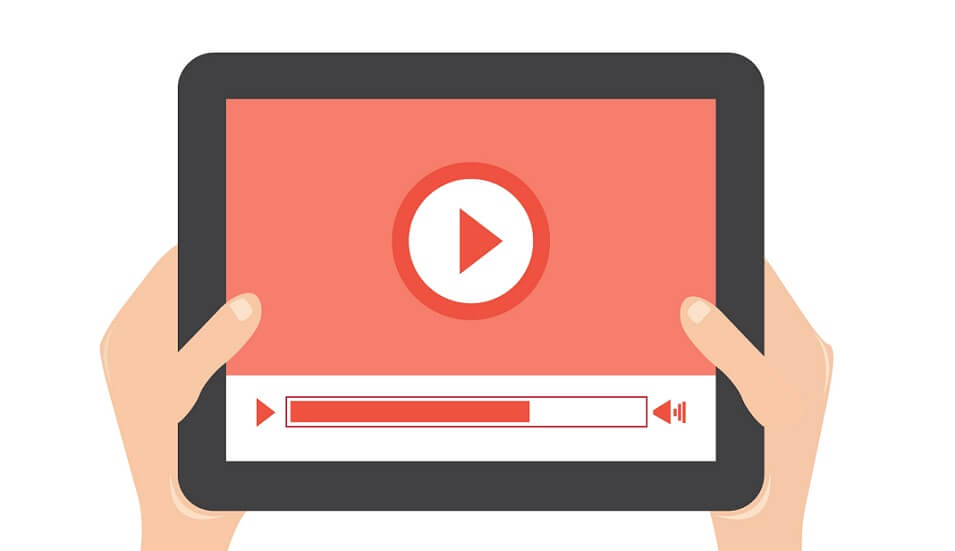 Part 1. Why Won't an AVI/MP4/MOV File Play?
If you are wondering, "why are my AVI video files not playing video or other video formats?" it's likely because the files are corrupt, and the computer cannot read the data. There are different reasons the files become corrupt, such as incomplete recovery and download process, software glitches, and hardware issues.
The corrupted files can be frustrating as you won't be able to play them. In most cases, people who ask why are my AVI video files not playing video start finding the expensive video repair apps. Still, they are some free and relatively easier methods that you can try.
Part 2. How to Fix Recovered MP4/MOV/AVI Video Files Not Playing
In case you have downloaded MOV and MP4 files but found the recovered MOV video or recovered MP4 video not showing, there are chances that the recovery process wasn't completed properly. In some cases, it's also caused by the incorrect conversion of the video formats. So, to help you fix recovered MOV file not playing or recovered MP4 video files not playing issues, we are talking about the iMyFone D-Back.
As the name suggests, when MOV or MP4 file won't play,you can take advantage of this recovery software to repair it while ensuring the data isn't damaged, and good error-free playing. Some of its features include;
Key Features:
Recovers the deleted files from different devices, including cameras, SSDs, hard drives, SD cards, and USB drives
Support more than 1000 formats of files, including videos, photos, documents, and archives
Previews the recoverable data before conducting the final recovery
In-depth scanning to ensure proper file and data retrieval
File filter feature to locate the file according to format and date
Encrypted
There are many other features offered by iMyFone D-Back, but it's time you start the recovery process, so you can start playing the MOV/AVI/MP4
videos. The step-by-step guide includes;

Step 1 – Install and Select the Location
The first step is downloading iMyFone D-Back and ensuring it's installed on the computer. Once it's installed, open it and choose the location.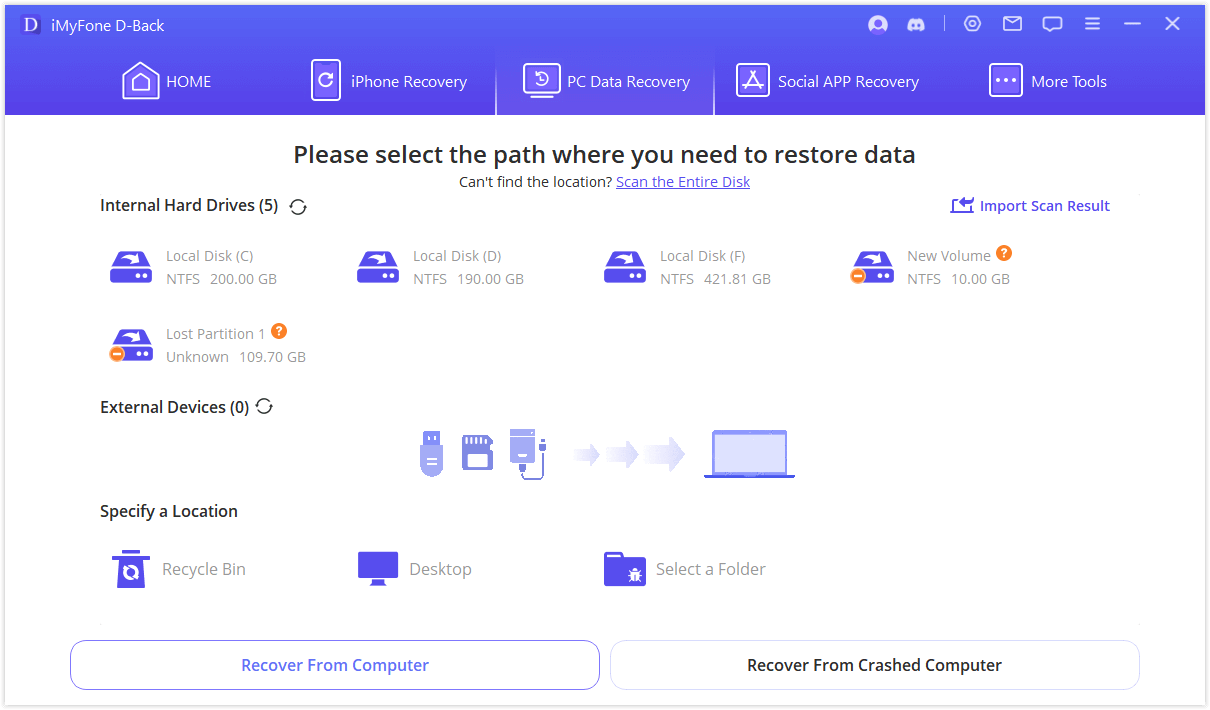 Step 2 – Scan
When the recovery location is selected, the software will start the automated scanning process, and all the files that can be recovered will appear on the screen in the form of a list.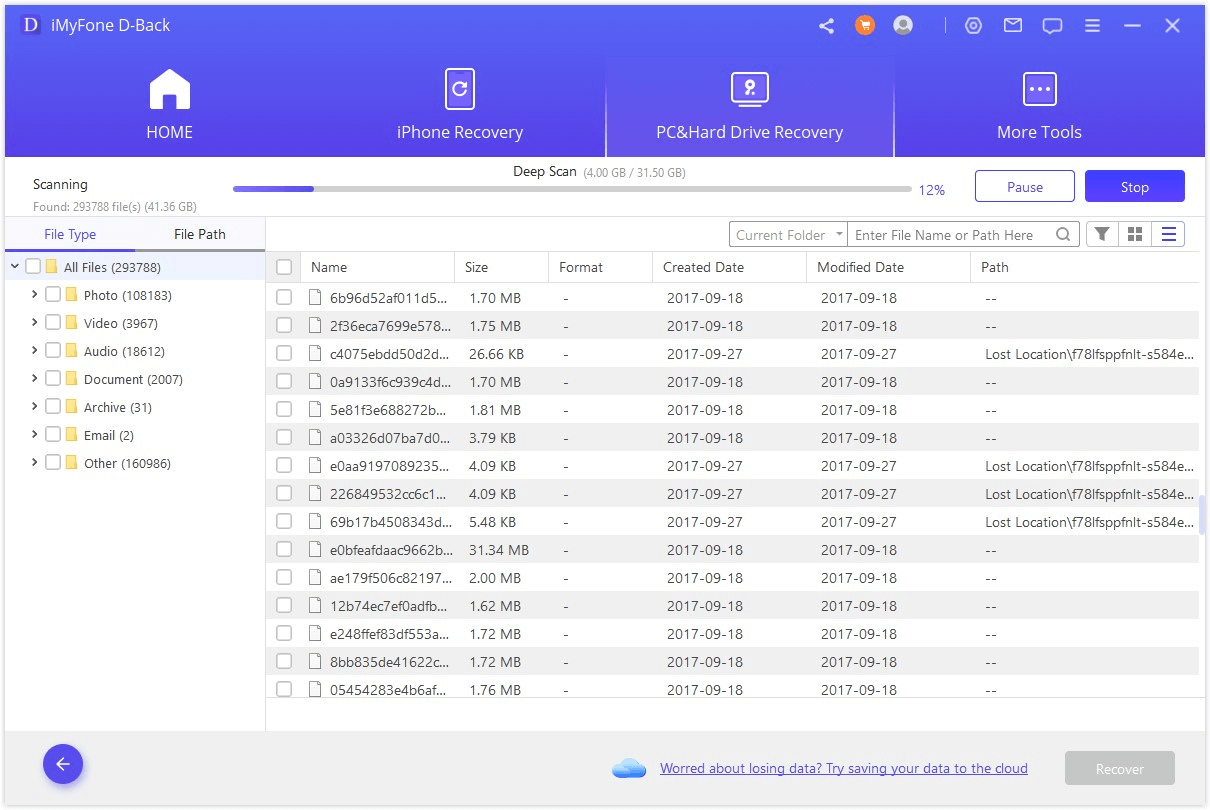 Step 3 – Recover
Lastly, you can go through the list and double-click the file you want to recover. Cick on the Recover to save the file.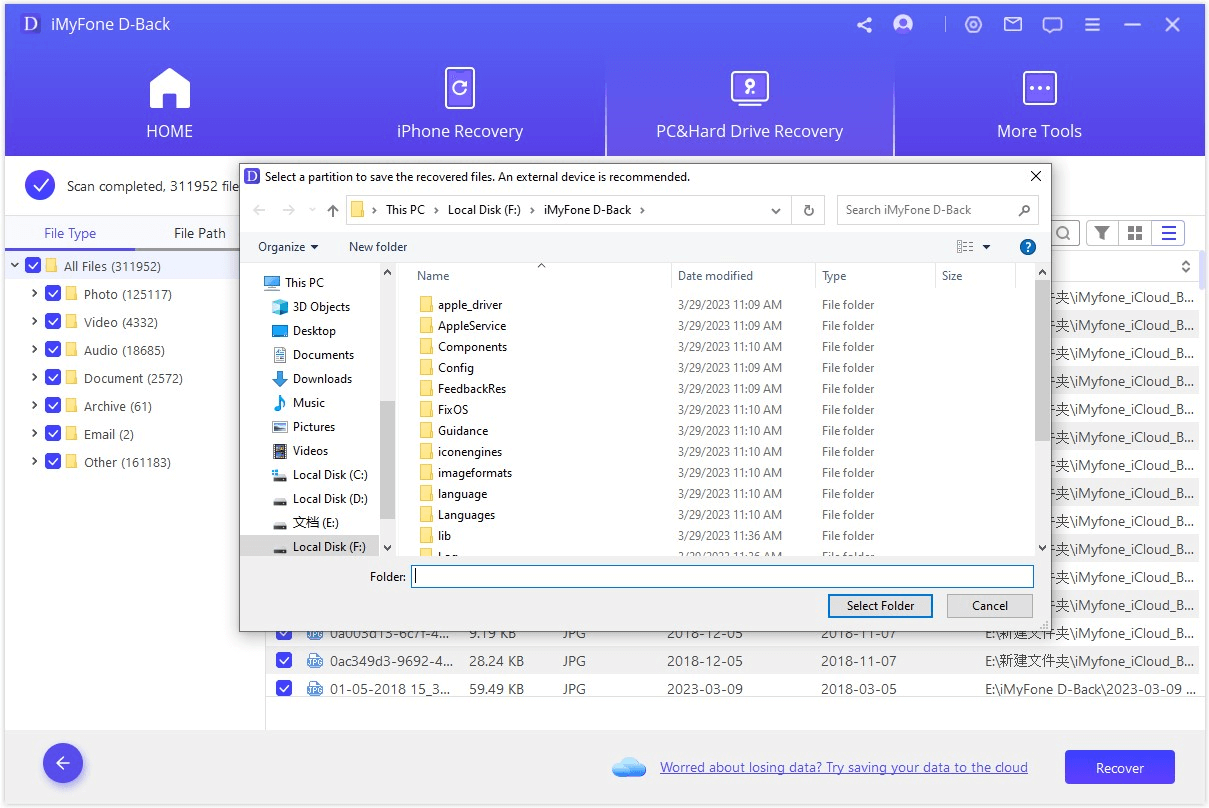 [Video] How to Repair MP4 and MOV Corrupted Video Files
Part 3. FAQs
1

Can I fix the corrupted video online free?
We have already shared how to recover corrupted MOV video files and you can also follow the same method for recovering the MP4 and AVI video files. In case you want to fix the corrupted videos for free, you can depend on iMyFone D-Back as there is a free version available, so it's possible to fix corrupted video online free.
2

How to know if a recovered video is corrupted?
If you are wondering how to know if a video is corrupted, the most common sign is that the video won't play. In addition, there are chances that the video won't even open in the media player, and even if it plays, it hangs or stops in the middle.
Conclusion
It doesn't matter if you want access to the MOV/AVI/MP4 video files for entertainment purposes or work, unable to play the files can be frustrating. So, suppose you are in the same boat. In that case, we recommend that you opt for iMyFone D-Back as it's a reliable and practical recovery solution available for people who need to recover video files properly to prevent corruption or errors.