The new iOS 14 is definitely an impressive update. New application upgrades, numerous performance fixes, and other great features make the updated software essential. However, it is not without defects. Many iOS users reported that their iPhone animation lag after the system update. The problem can be seen from swipe animation stutter on Home screen, or YouTube fullscreen animation lag. Here are some useful solutions for you to give your iOS devices a real boost, including your new iPhone 12.
Way 1: Check Your iPhone Storage
Before starting to troubleshoot the stutter animation on iOS issue, please check your device's storage and make sure if the problem is caused by the insufficient space or not. It's possible that your iPhone animation lag after iOS update, because the new system brings powerful features with large space occupied.
Here's how to quickly check your storage space:
Go to settings.
Tap General.
Scroll to iPhone Storage.
Then you'll see a lot of information about the data currently stored on your device. Then you can clean up the files to free up more spaces accordingly. There are some tools right now in the market that can help you clean the iPhone storage in just one click for free, but you should be aware of the privacy leakage. Personally I use Umate Pro which can help me clean junk and temporary files of my iPhone directly.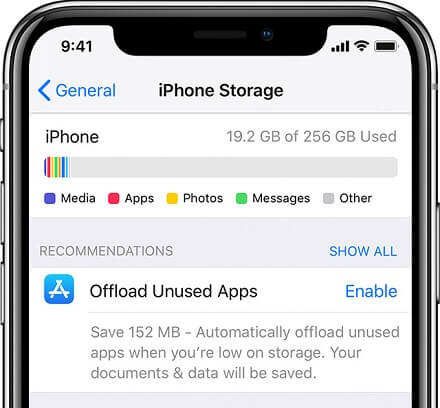 Way 2: Clear Browser Cookies & Data
Clearing cookies and data from your browser will free up memory, which could have a positive impact on your device's performance. In this way, the device can get more free memory so that the iPhone animation lag issue can be solved.
For Safari:
If you're mainly using Apple's Safari browser, go to your Settings > Safari > Clear History and Website Data, then tap this to remove your browsing history, cookies and other data from Safari. The history will also be erased from any device connected to your iCloud account.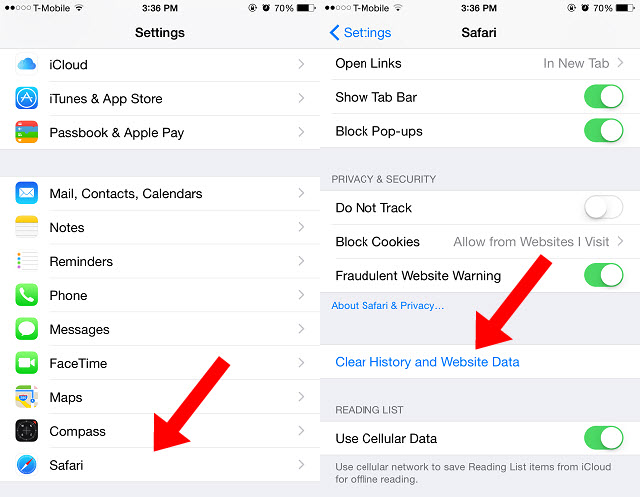 For Chrome:
If you're using the Google Chrome browser, you must go to the app and tap the three horizontal circles in the lower right corner. They are in the upper right corner if you have not updated to the new design.
Once there, go to Settings > Privacy > Clear Browsing Data. You can now select what you want to delete.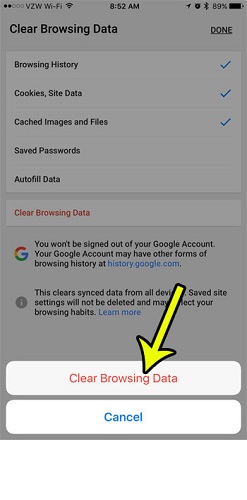 Way 3: Restart Your Device
If you noticed that apps freeze or home page animation stutter on your iPhone 12 or older iPhone, then you can try to restart your device. A simple reboot may have a huge impact on your device's performance.
You can perform the usual soft reset by doing the following:
Press and hold the Side / Power button and the Volume button for a few seconds.
When you see the Slide to Power off command, then release the buttons and shut your device down completely according to the instruction.
After about 30 seconds, press and hold the Side / Power button until the Apple logo appears, then release.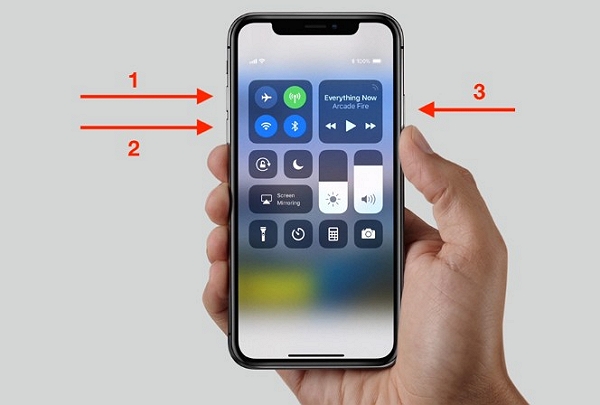 Way 4: Stop Background Application Refresh
If you're not using the feature of app refresh in the background, try to disable it and see if your performance improves.
When background refresh is enabled, many apps on your device will be updated with new information while they are inactive in the background.
Functionality can be a big problem and closing it can lighten the CPU load. Here's how to turn off refresh in the background:
Go to Settings.
Press General.
Select Background App Refresh.
Turn it off.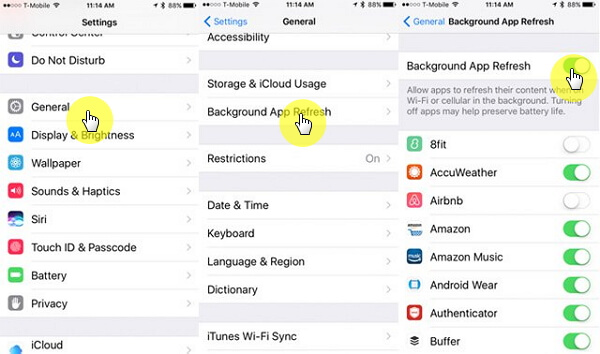 On the Background App Refresh, you will see a list of your apps. Here you can enable / disable applications individually.
Way 5: Reset All Settings
Resetting all settings on the iPhone may also be a potential solution if the iOS 14 home screen animation lag problem is related to the system setting errors or invalid system configurations. This usually happens after you install a scheduled update to automatically replace the system settings, which could create conflicts. To clear this, try these steps to reset all settings and restore the original or default values:
Tap Settings from the Home screen.
Press General.
Scroll down and touch Reset.
Select Reset All Settings from the given options.
If prompted, enter the passcode to continue.
Then press to confirm the reset of the settings.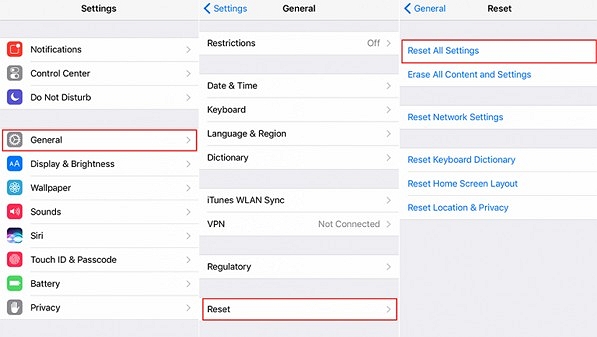 After resetting, your iPhone will restart automatically. Then enable only the necessary features and configure the options according to your previous preferences.
Way 6: Restore Factory Settings
This is often required to handle complex system problems over the iPhone. You will lose all the personal information and critical data during the process. Do not forget to back up your files before continuing with the following steps:
Open iTunes on your computer, then let it recognize your iPhone.
Select your iPhone when it appears in iTunes.
Go to the Summary section and click the Restore [device name] button.
If the confirmation message asks for it, click the Restore button to confirm. This will prompt iTunes to erase your device and install the latest iOS software.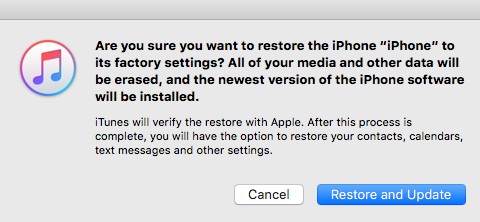 Most software-related issues are usually not resolved by a factory reset or iOS restore, and if the problem persists then more advanced solutionsis required. You will find it at the following part, please keep reading.
Way 7: Fix iPhone Animation Stutter with 100% Success Rate
Just like we mentioned above, if these solutions cannot solve the animation lag issue of your device. Then you need the help of professional iOS repair tool - iMyFone Fixppo. It is designed specially to fix various iOS problems like iPhone stuck, apps not working after the software update, iPhone animation lag after software update. It is compatible with the latest iOS 14 already. What impressed us most is it can fix the issues without data loss. It's really a reliable way to use. Below are the detailed steps for your reference.
Before you start to fix the issue, you should download the software to you computer and launch it firstly.
Step 1: On the main screen of iMyFone Fixppo, choose Standard Mode to ensure data security. Then connect your device to your computer.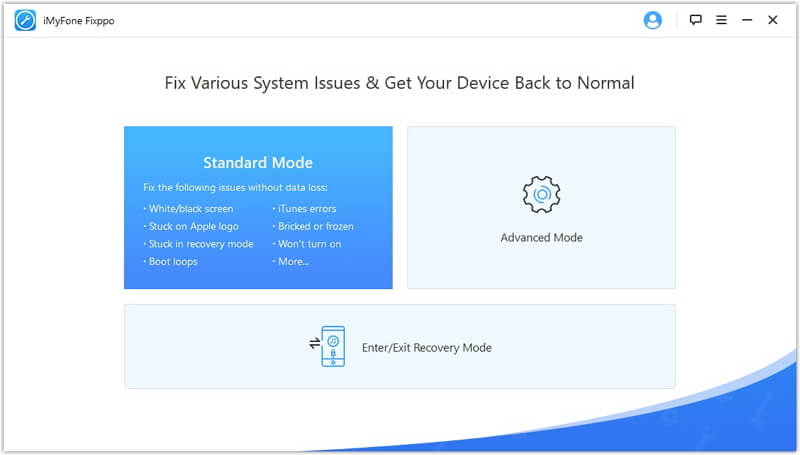 Step 2: When your device was detected, then the program will match your iPhone with latest firmware. You can just click Download button to proceed.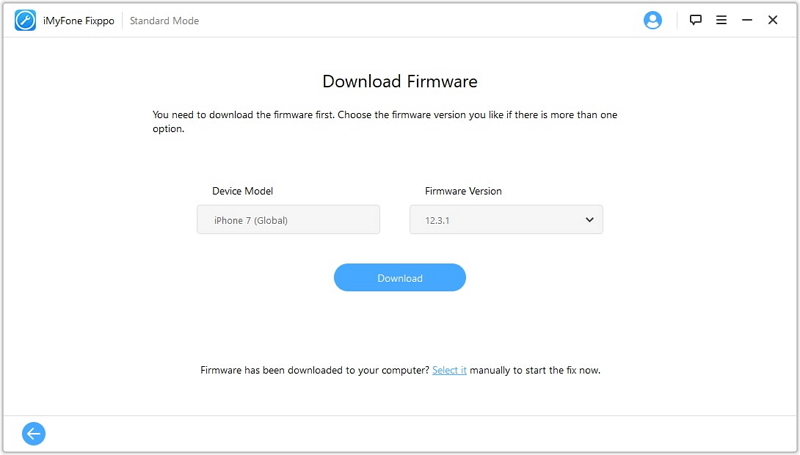 Step 3: After the finish of firmware downloading, the program will automatically verify it. Now, you need to click Start button for the repair of iPhone animation lag issue. The whole process will just take few minutes.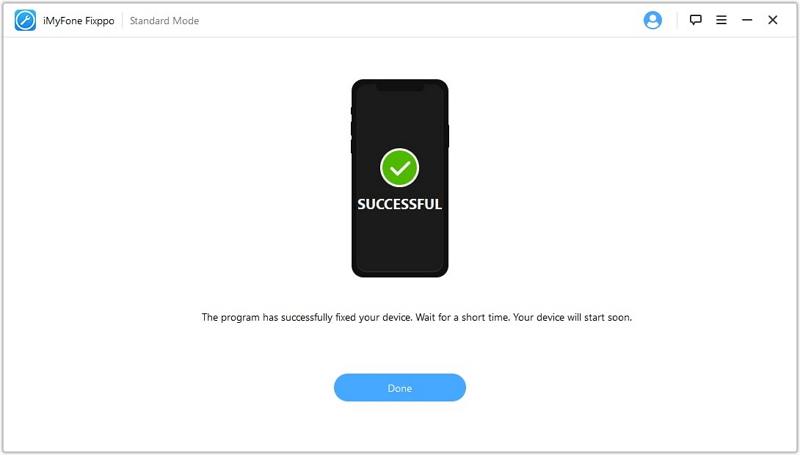 Way 8: Downgrade to eariler iOS versions to Troubleshoot Stutter Animation Problem
Also, you can downgrade your iOS version to fix the said issue. There are 3 most common ways to downgrade iOS: via iTunes, restore from an old backup or do with third party tool. Before you begin your downgrading process, here are some important things you should know if you take the first 2 of the 3. We summarized them as points.
First, make sure you have the latest version of iTunes installed.
The process will erase all data from your Apple device if you apply the way of iTunes or the way to restore from an old backup. Therefore, you are advised to make sure that all data on your iPhone or iPad is backed up.
Since the process will take a long time, make sure your iPhone been charged to at least 70%.
But, if you apply the way of third party tool, then you don't have to worry about anything. All can be done by the program within a few minutes. The highly recommended one is iMyFone Fixppo. It can downgrade iOS without iTunes and will not cause any data loss.
Conclusion
All possible methods are listed here to fix the iPhone animation stutter issue. You can choose any of them to try. But for your better experience, iMyFone Fixppo must be the easiest and most effective way for it.