In the process of running an app, there will definitely be the generation of cached files, which is a basic common sense. Especially when an app like Viber is used, a large number of audio files will be cached. These cache files can take up a lot of storage space on the phone. So how can we delete these files to free up memory? Don't worry, this article will explain in detail on how to clear Viber caches.
Part 1: 2 Free Ways on How to Delete Viber Cache on iPhone and Android
Here we are going to introduce the 2 free ways to clear Viber cache on iPhone and Android. The detailed guide is provided.
Way 1. How to Clear Viber Cache on iPhone - Reinstalling Necessary
Unluckily, iPhone doesn't provide built-in function to clear Viber cache. So, the fast way to clear Viber cache on iPhone is to completely uninstall it from your device and reinstall it again. When an app is deleted from your iPhone, everything in that app will be wiped off. This will delete Viber documents and data completely. To do this:
Step 1: Click on Settings, then on General.
Step 2: Tap on iPhone Storage and then Scroll down to Viber and tap on Delete App.
Step 3: This will delete the Viber cache and the app from your iPhone.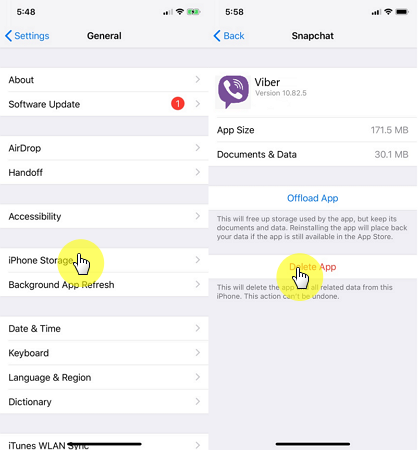 A few of the several disadvantages of this method:
This will delete all your Viber documents and data onyour account.
Manually deleting Viber app and installing again is kind of boring and also a waste of time.
Just like we mentioned above, there is no simple and direct way to clear iPhone Viber cache. The uninstalling and reinstalling of Viber is pretty complex and unnecessary. Why not find a tool to detect and delete all the caches and junk files on iPhone Viber? iMyFone Umate Pro is such a wonderful tool in iPhone data erasing!
Way 2. How to Clear Viber Cache on Android
Unlike iPhone, there is a way to delete Viber data in Android settings. You will need to do the following to clear cache and data on Viber for Android devices:
Step 1: Go Settings.
Step 2: Tap on Apps and find Viber.
Step 3: Then tap Delete Data and follow the instructions on the screen to delete your Viber data.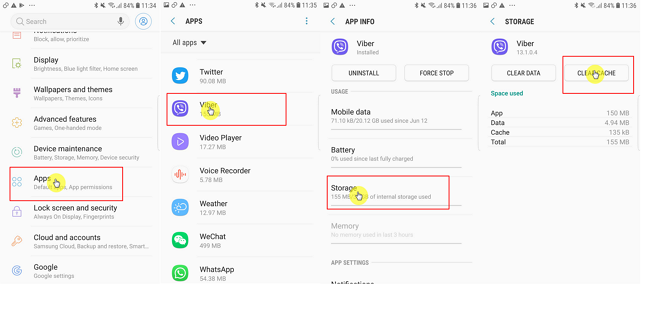 Part 2: The 100% Workable Way to Clear Viber Cache on iPhone
The best way to delete Viber and all other app caches on iPhone without reinstalling is to use a third-party app called iMyFone Umate Pro. In just one click, iMyFone Umate Pro will erase temporary files and caches from any apps, also clean up junk files. Once the cleaning process is completed, iMyFone Umate Pro will show you the summary including the total cleaned data and your available capacity.
Benefit A Lot from Umate Pro:
Clear Viber and All App Cache: Clearing junk files will remove all app cache, photo cache, corrupted files, crash logs, etc, and Viber cache is inclusive.
Clear Every Viber Traces: All the incomplete fragments and traces of Viber can be completely removed from iPhone and hard drive, without deleting your personal data.
Auto - Detection: It can detect all the temporary files and caches on your iPhone, and the scanning results will show you clearly.
Super Easy Operation: You can delete all the iPhone viber cache and get more storage in only few clicks.
iMyFone Umate Pro - iPhone Eraser has been highly commended by lots of famous media, for example, Macworld.co.uk, Cultofmac, Macbed.com, Makeuseof.com.

3 Simple Steps to Delete Viber Cache on iPhone:
Step 1: Once you have downloaded the software in your computer, launch the software and connect your iPhone to it.
Step 2: When the software opens, tap on 1 - Click Free Up Space tab. Here you can see the Quick Scan button, click it to start the scanning process.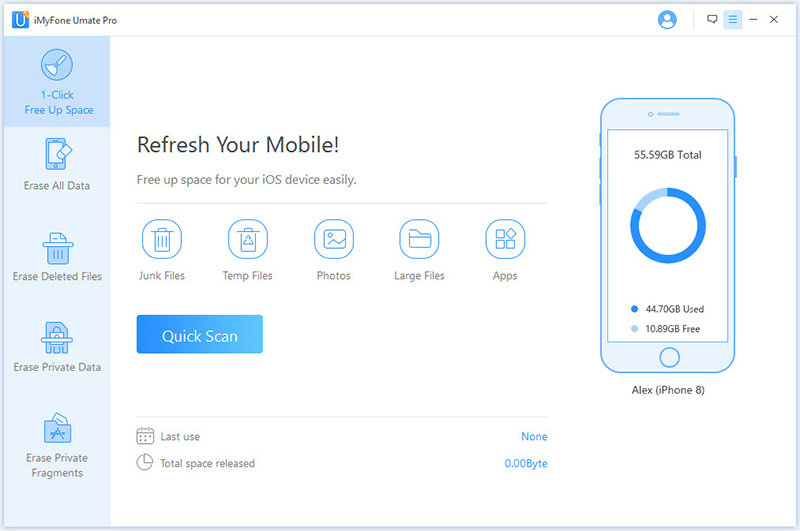 Step 3: When the scan is completed, click on "Clean" to begin erasing all the junk files and temporary files from your iPhone, including Viber cache.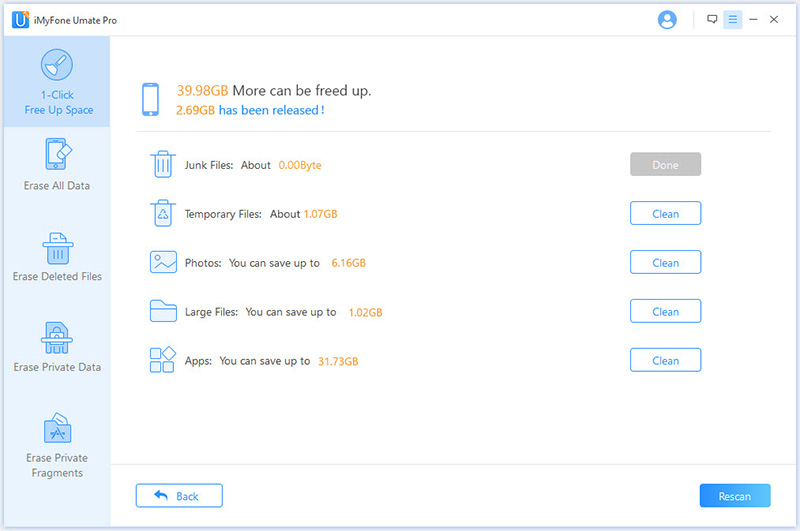 Tips
If you need to clear the Viber fragments on your iPhone, you can choose the Erase Private Fragments tab on the left panel. Then you can get all the Viber using traces deleted.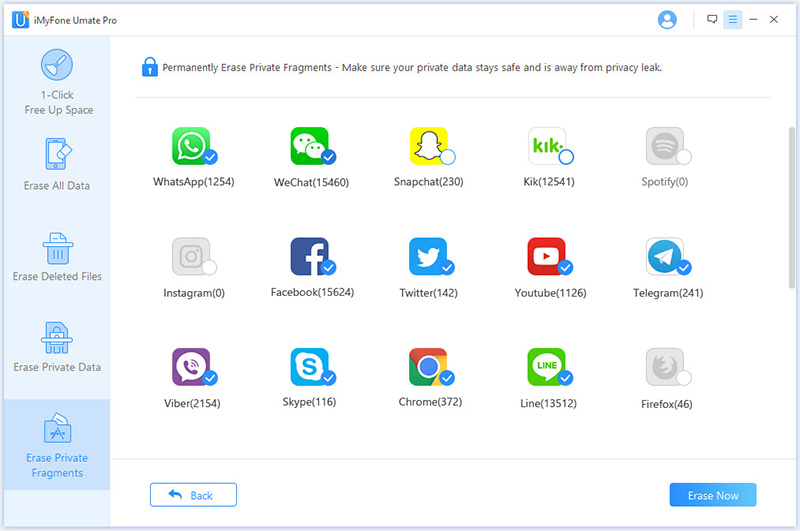 Conclusion
Conclusively, deleting Viber cache iPhone is very simple and improves your iPhone performance. In my own opinion, using iMyFone Umate Pro iPhone Data Eraser is the fastest and safest way to clear Viber and other app's cache on iPhone. Certainly, if you have the need to erase all iphone data, this is also the best choice for you.