Apple Inc. provides one year warranty as a standard coverage for all its products, but you can also pay for extra coverage. However, many Apple device users tend to forget the exact time they bought their Apple products, and people bear the cost of repairing their damage iPhone when their Apple Warranty is still active.
Have you forgotten the exact time you bought your iPhone X? Are you confused whether you paid for an extra Apple warranty coverage? Would you like to check apple warranty? Would you like to access Apple's warranty coverage checker? Would you like to know what to do if your iPhone is not covered by Apple warranty? We shall be aiding you to get the right answers to the above question in the following parts of this post.
How to Check Apple Warranty Status
With the release of Apple's own support app for Apple warranty check, getting to know your iPhone warranty status is a whole lot easier now. You can also use Apple's warranty coverage checker is also handy in checking your warranty coverage status. We've listed the steps in using this method below.
#1. How to Check Apple Warranty via Apple Support App
Step 1: Download and install Apple Support app from the App Store.
Step 2: Open the Apple Support app, and log in using your Apple ID and Password.
Step 3: Apple support will show you a list of all devices associated with your ID. Choose the one you want to check and click on it.
Step 4: Click on "Product Detail" at the top of the page, and you'll see the details of your product if it's covered by AppleCare or Limited Warranty.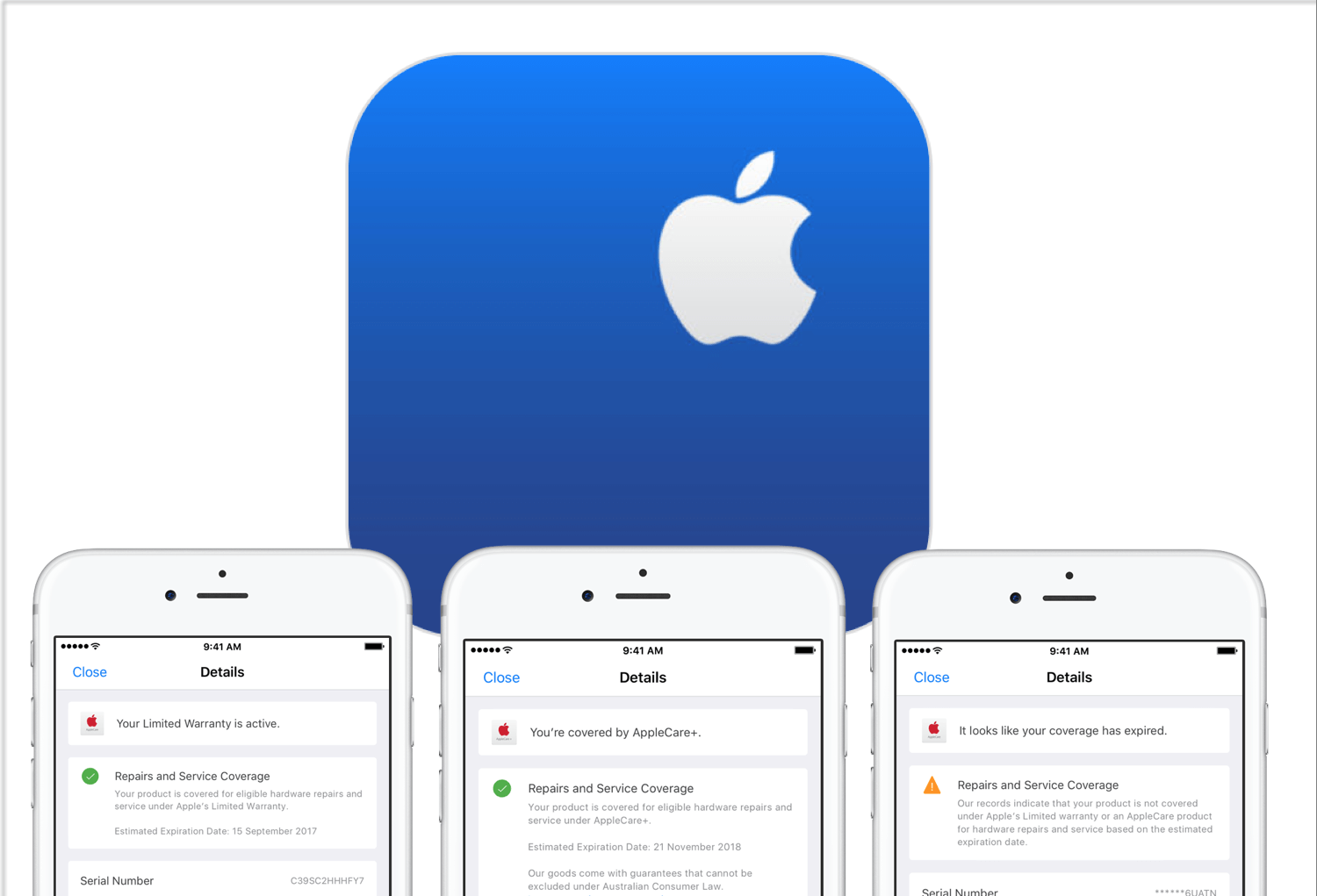 #2. How to Check Apple Warranty via Apple's Warranty Coverage Checker
The Apple warranty coverage checker is a website that covers apple iPhone warranty check.
Step 1: Go to Apple's Warranty Coverage Checker website.
Step 2: Enter your IMEI serial number, type the code into the box, and click "Continue".
Step 3: Your Apple Warranty statues will be displayed.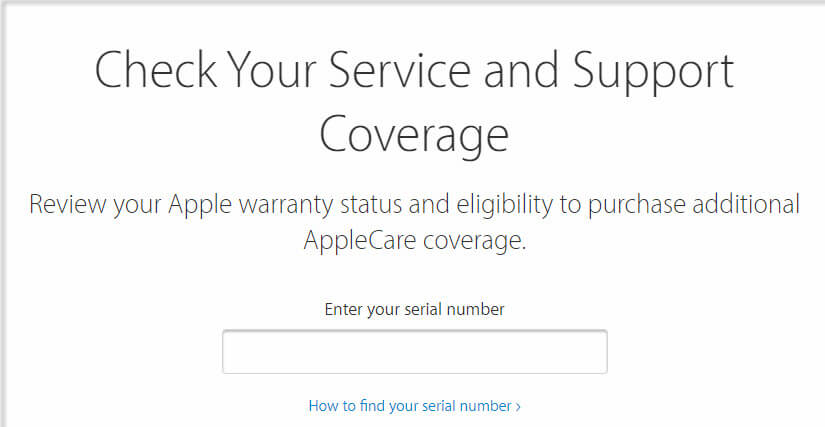 Tip: How to Find Your iPhone's Serial Number
To find your iPhone serial number is not a hard nut to crack, all it takes is to follow these steps:
Step 1: Open your Setting app, and click on General > About.
Step 2: The page displayed to you has your iPhone Serial number on it.
What If Your iPhone is Out of Warranty
You may be filed with the expectation that your Apple warranty coverage is still active, but what if it has expired after doing an apple warranty check? Here are some guides to help you:
#1. Buy a Single Incident of Support
If your device is out of Apple warranty, you can buy a single incident of support.
Step 1: Go AppleCare Pay-Per-Incident Support, and purchase a single incident of support for help troubleshooting Apple devices such as AirPort devices, Apple TV, iPad, iPhone, iPod, or Mac computers.
Step 2: Follow the onscreen process to complete your payment.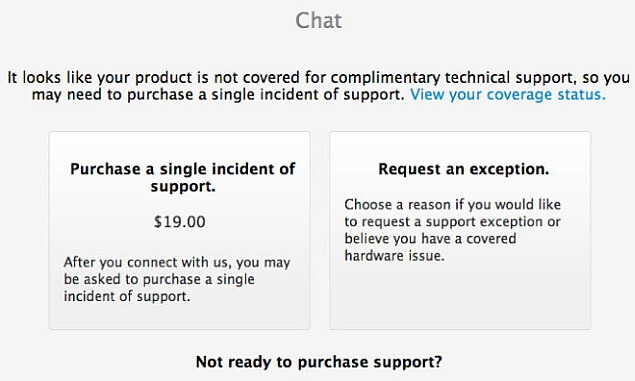 #2. Completely Reset iPhone to Fix Some Problems
If troubleshooting your iPhone doesn't solve the problem at hand, and you don't have the warranty to change your iPhone for a new one, then consider resetting your iPhone to factory settings to fix the problem.
iMyFone Umate Pro for Win or for Mac is the best iPhone factory resetting tool that can erase all iPhone data and apps causing problems, and bring your iPhone to its original state. The beauty in Umate Pro is that all erased data can never be recovered by any tool, and even deleted data that are still lurking in your iPhone memory space will be permanently erased.
Key Features:
It can erase all iPhone, iPad, and iPod data to reset your iDevice completely.
It offers you four erasing mode: Erase Private Data, Erase Deleted Files, Erase All Data, and Erase Private Fragments.
You can erase third-party apps and their fragments using iMyFone Umate Pro.
You can optimize your iPhone to save space and speed up your iPhone using Umate Pro.
1-click mode can clean junk & temp files, export, compress and delete photos losslessly, export and delete large files, and uninstall apps in bulk.
Using iMyFone Umate Pro to Completely Reset iPhone
Step 1: Download and install iMyFone Umate Pro on your PC. Connect your iPhone to your PC using a USB cable, then launch Umate Pro.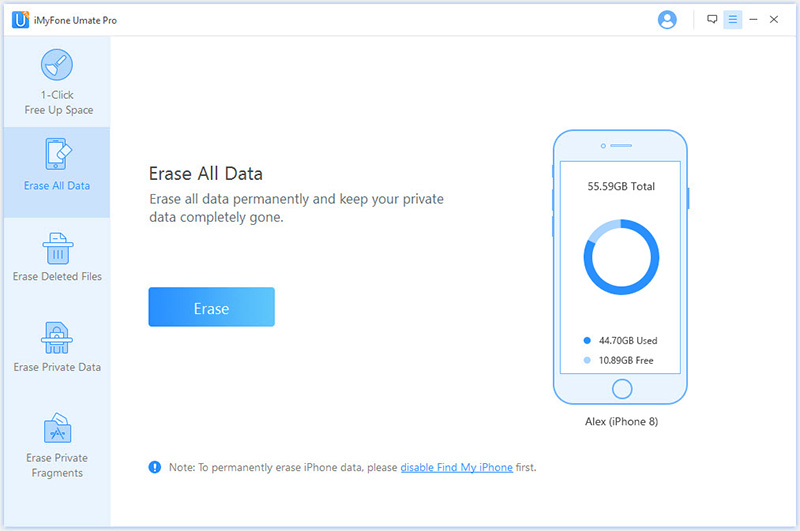 Step 2: Trust your device and choose "Erase All Data" mode from the sidebar. Then click "Erase" button to start scanning your device.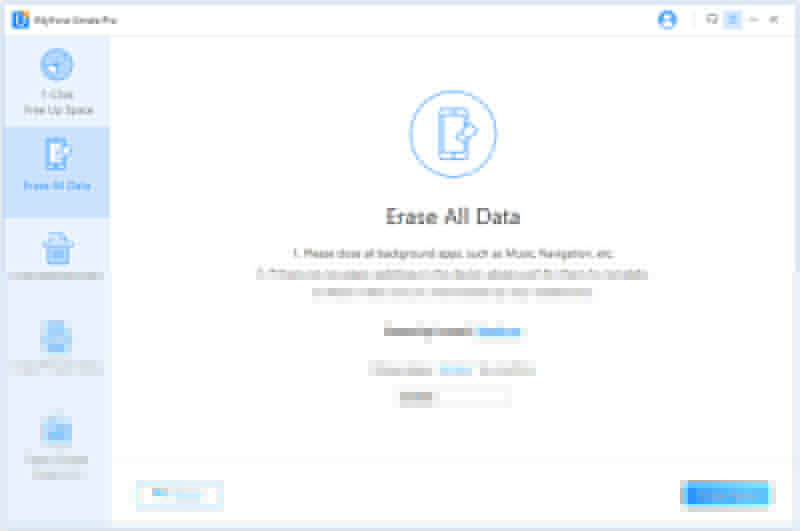 Step 3: After the scan, select your security level and type "delete" into the box. Then click on "Erase Now" tab to start erasing your iPhone.