Are you afraid that someone is going to find all of the private messages that you sent on Snapchat? Most people think that once the message "expires" and is automatically deleted by Snapchat, no one can see the pictures that they sent. This simply isn't true. Some residual data from Snapchat may still be there on your phone unless you delete it permanently.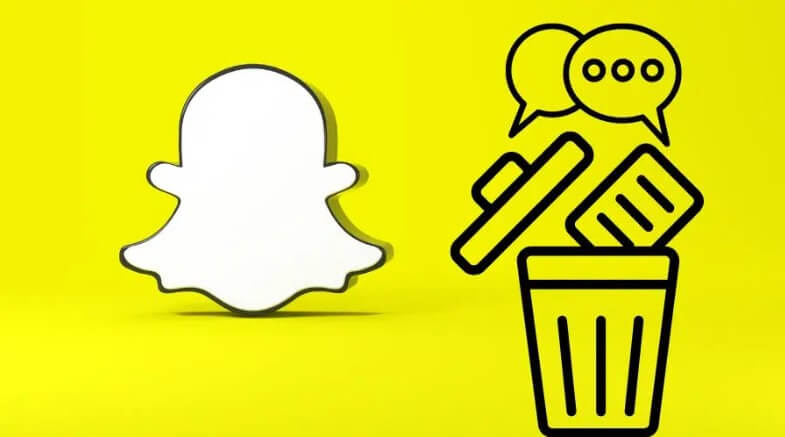 There is a risk that SnapChat messages may not be totally safe after all due to possible privacy leaks. This is because according to some researchers, the app simply deletes messages temporarily instead of totally.
Part 1: How to Completely Wipe Every Trace of Snapchat off iPhone
It is important to know that deleting Snapchat messages is not enough because they can be recovered, and that means it is advisable to erase every trace of Snapchat from the iPhone. There are several ways to do this and we shall see them below.
1

Completely Wipe Snapchat Cache, Logs on iPhone
iMyFone Umate Pro is one of the best tools to delete data on your iPhone device. With this tool, you can delete SnapChat caches and logs on your iPhone.
2

Completely Erase SnapChat Photos Saved on iPhone
If you have already saved photos on iPhone, manually deleting them is not safe enough as it is still possible to recover. However, you can run iMyFone can help you to permanently destroy the saved photos, 100% unrecoverable. (See "Erase Private Data" and "Erase Deleted Files" modes.)
3

Permanently Erase Data Fragments Produced by SnapChat
It will help delete fragments left behind by apps, even after they've been uninstalled. These fragments can compromise your security, and can be produced by apps like WhatsApp, WeChat, SnapChat, Line, Viber, and so on.
Deleting fragments of third-party apps is especially important because all of this data can be used against you by a snooper. A lot of this data is private and you may not even be able to delete it manually. It's important to use a program like iMyFone Umate to get rid of it permanently.
4

Clear up Corrupted Snapchat Files
Unfortunately, Snapchat throw up a lot of temporary files which tend to occupy a lot of space in your iPhone device causing it to become sluggish. What the Umate Pro does is to clear up these temporary files and create enough storage space on the device.
Umate Pro is trusted by thousands of users (every year) and reported by well-known media, such as macworld.co.uk, Makeuseof.com, Cultofmac.com etc.
This will not only help you to protect your privacy but will also help in creating space on your device, thus making it perform better.
Steps to Permanently Erase Snapchat Data on iPhone
It is just easy to use the Umate pro. It takes just a few easy steps, as you can see below:
Step 1: Connect your device to computer after install Umate Pro.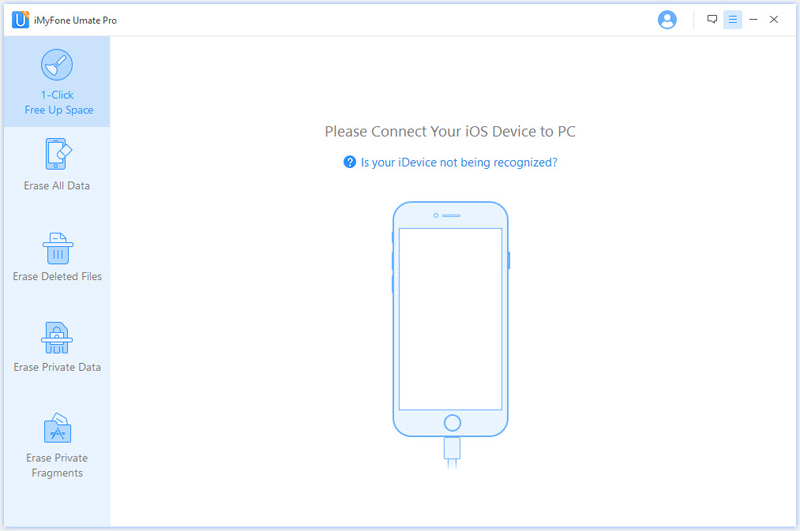 Step 2: If you want to clean junk or temporary files, you can go to "1-Click Free Up Space". If you want to erase Snapchat saved photos or fragments, you can select the erase mode. Here we go to "Erase Private Fragments" and let it scan.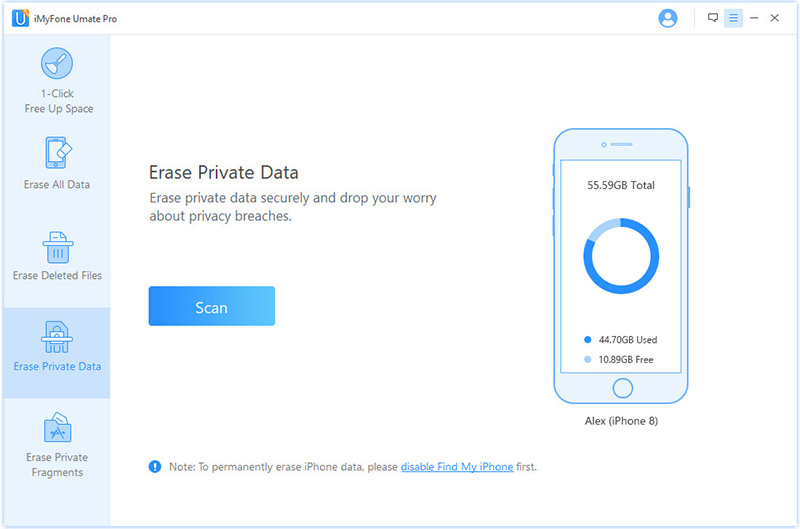 Step 3: Now select the photos that you want to erase and click on "Erase Now" button to erase the SanpChat photos permanently.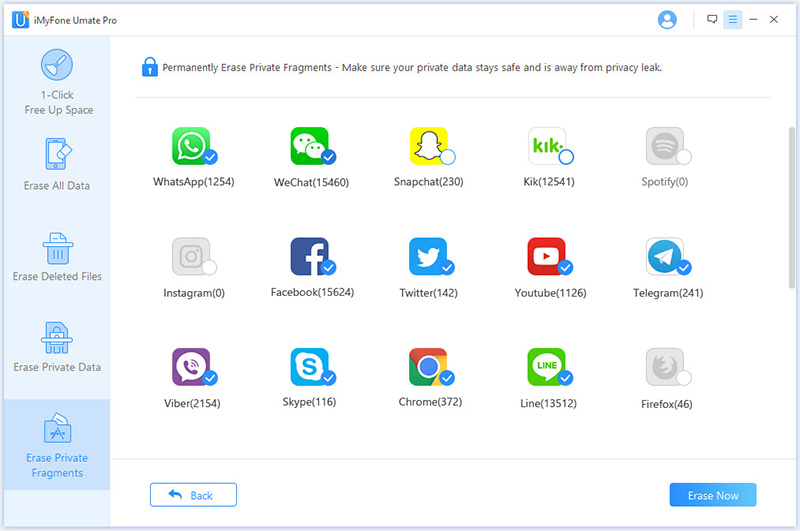 Part 2: Delete Snapchat Messages, Conversations & Stories on iPhone - Not 100% Thorough
1

How to Delete Snapchat Messages on iPhone
There are several steps involved when deleting Snapchat messages. It is very easy to do but note that it does not delete the message on the recipient's device. If you suddenly find that someone's looking over your shoulder, and you need to delete your SnapChat messages fast, here's how to do it:
Open SnapChat. Look for the little ghost icon at the top. Tap on it.
Tap on the gear icon to go into settings.
Go down to "Account Actions".
Tap "Clear Conversations".
Here, your messages will be visible, with little X's in the corner of each one. Tap the X to delete a message.
Confirm when SnapChat asks you if you're sure.
You can also tap "Clear All" to get rid of all of the messages.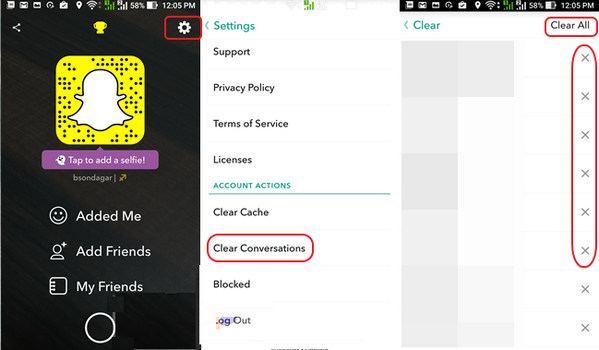 2

How to Delete Saved Snapchat Messages on iPhone
If you want to save a Snapchat message, you can long press each message and it will become bold and the background will turn gray. Messages are saved both on your device and the other contact's device.
While to unsave a text message, tap, and long-press it until it turns back to normal font. After you close the app and reopen it, these conversations will be gone.
However, Snapchat conversations are a two-way thing. If you cannot delete a saved message, it may be saved by the other contact, and you have to ask the other person to unsaved it.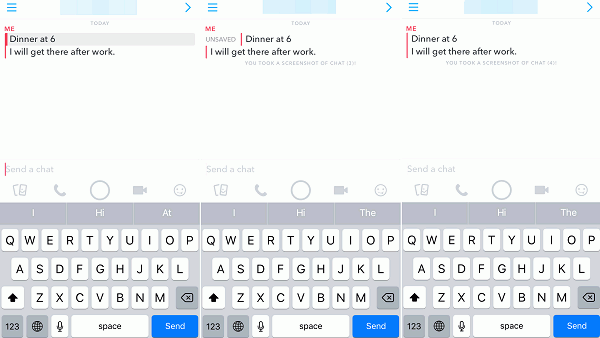 3

How to Delete Sent Snapchat Messages on iPhone
Snapchat rolled out a feature that lets you delete Snapchat messages you've sent to other users indeed. But such messages must be unread by others. Here are the steps for you:
Open Sanpchat and then swipe right across the screen to visit the Friends page.
Choose the Chat column. You'll see a list of all of the ongoing chats you have.
Send a new message or select a message you already sent.
To delete the message, tap the message and hold it.
Select "Delete."
Or you can try the following ways according to other users' experiences if the receiver hasn't seen the chat.
Discconect network: You have to do this quick enough. Once you realize the message should not be sent, disconnect your Wi-Fi or cellular immediately. Hopefully, it won't send out. Then reconnect your network and don't click retry.
Block the receiver: You also need to block the receiver fast enough just after you sent the message. This might stop them from seeing it. Please be aware that blocking a contact means you both are not in the friend list of each other.
Go to friend list.
Tap the name you want to block.
Tap the gear icon next to the name.
Select Block.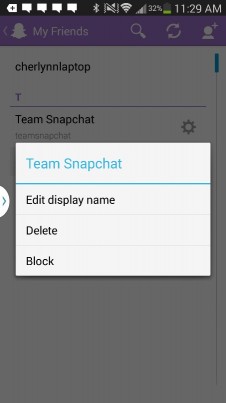 4

How to Delete Snapchat Stories on iPhone
Snapchat stories are the photos and videos in My Story section. They can be viewed by your friends or anyone within 24 hours. Here is the way to delete stories on iPhone.
Go to your Stories.
Tap the three dot botton in top-right corner.
Choose the story you want to delete, tap the trash can botton in the bottom-right corner.
Tap Delete.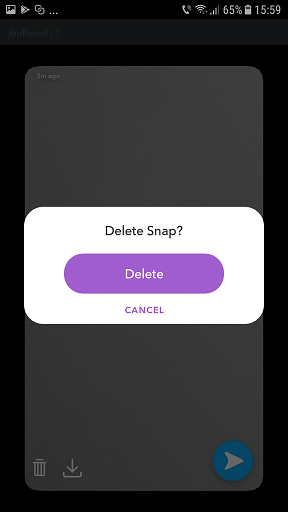 Extra Tip: How to Permanently Erase iPhone Private Data
Besides the Snapchat data erasing, some other app data also will left on your device after deleting. We thought to delete the app will delete all the attached data and the fragments. However, these personal data and fragments are invisible, and you must have a professional app like iMyFone Umate Pro to delete them.
It has the capability of permanently erasing these private data in such a way that it can never be recovered, even with the best recovery tools in the marketplace.
Functions of iMyFone Umate Pro
Erase Private Data: This mode erase private data in such a way that the information on your iPhone is completely removed. Data deleted through this mode remains unrecoverable; therefore your private data is secured.
Erase Deleted Files: This Umate Pro erase mode is responsible of erasing previously deleted files. It is important to remember that normally deleted files can be recovered with recovery tools. However, the "Erase Deleted Files" mode helps identify these previously deleted files and erase them leaving no chance of recovery.
Erase All Data: This mode allows you to erase all of the data on your iPhone, including that from SnapChat, WhatsApp messages. It is better than a factory data reset because it permanently deletes all of the data so that it is unrecoverable, including files that you deleted manually.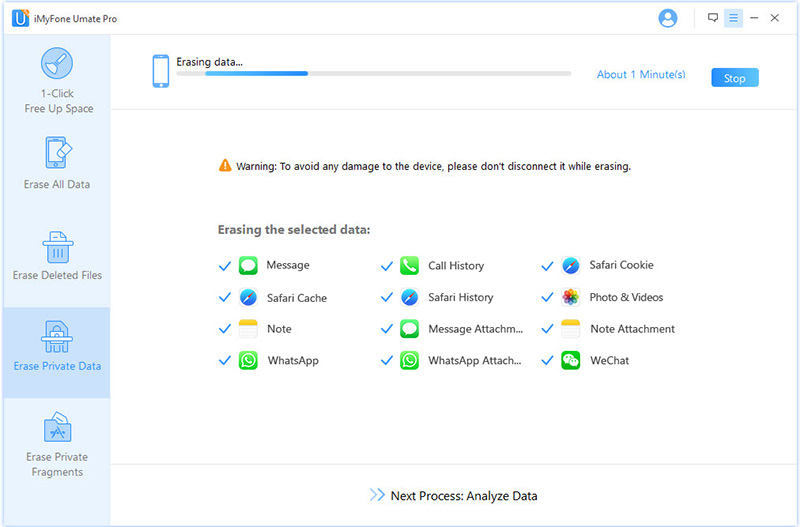 Conclusion
To sum up, this post introduced the 2 different ways to delete Snapchat messages on iPhone. If you want to delete the Snapchat messages and all the invisible files attached by it, then iMyFone Umate Pro is undoubtedly your best choice. The reasons are obvious because its easy operation, completly erasing and even it can improve the iPhone's performance.