You can reset your iPhone with iTunes to its default settings. You might need to do this if you're having problems with de device (for example, if it freezes or crashes frequently). The standard factory reset is the fastest and easiest option. It will reset your device to a "like new" condition, deleting all your personal settings, apps, and other local data. When you finish, you'll have to go through the first-time setup process again.
But if you're getting ready to sell or give away your device, you might need to do this in a better way to completely erase everything on your iPhone.
Part 1. Hоw to Rеѕеt іPhоnе wіth іTunеѕ - Rесоvеrаblе
If you don't need the data on your iPhone anymore then you can just go through the process. But if you don't want to lose your data, and then make sure that you have backed up all your essential data or have stored it in some other device. The steps below show how to reset your iPhone with iTunes.
Step 1: Connect your iPhone to the computer and open iTunes.
Step 2: Open iTunes and click the device tab from the top left corner.
Step 3: Click the Restore iPhone button in the center of the iTunes Summary tab.
Step 4: When the pop-up message shows up, click on Restore.

Step 5: When finished, iTunes will ask if you want to restore form backup. Choose "Set up as a new iPhone".
Step 6: Enter a name for your iPhone and the process is complete.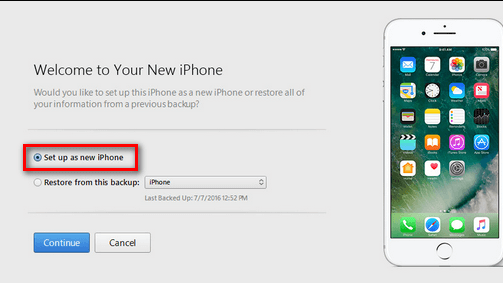 Nоtе: About how to reset iPhone with iTunes you should know that after the process done, iTunes will delete the information and settings on your iPhone and install the latest version of iOS software. The data deleted just from your phone not from its device drive, so if you need to completely erase them you need a permanent reset on it.
Part 2. Hоw tо Reset іPhоnе Completelу - Unrесоvеrаblе
It is often assumed that it is safe enough to keep personal privacy safe by resetting iPhone with iTunes, but that is not the case, especially when you're planning to sell or give away your device to others. It is recommended that you reset your iPhone in a safer way with a complete erasing. Even if you don't need to sell your phone, it's essential to erase it regularly to protect your privacy from information leakage.
Tool such as iMyFone Umate Pro for Windows or iMyFone Umate Pro for Mac can be used to do a complete reset on your iPhone if other means of formatting are not favorable due to recoverability of data. This program permanently deletes all your private data and information with no chances of a data breach. Umate Pro is great if you are hoping to sell your old iPhone, and you don't want anyone to have access to your information.
Features of iMyFone Umate Pro:
Fullу еrаѕе all dаtа on your iPhone wіth NO орtіоn оf recovery.
Prеvіеw аnd ѕеlесt data tо еrаѕе: messages, саll lоgѕ, соntасtѕ, brоwѕіng history, nоtеѕ, photos, vіdеоѕ, etc.
Even can Find out your deleted data and erase them permanently.
Cоmрlеtеlу wіре third-party аррѕ: WhatsApp, WеChаt, Kik, Viber, аnd 10+ more.
Here's how to reset your iPhone completely:
Step 1: Connect your device to computer via USB cable.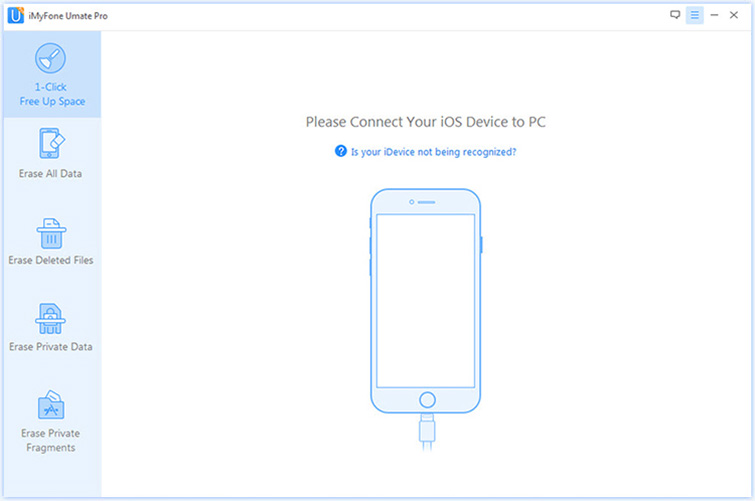 Step 2: Choose Erase All Data mode and click on Erase button.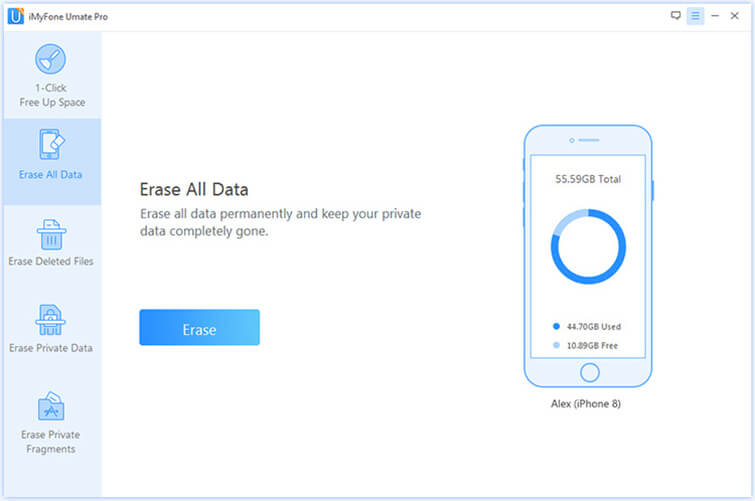 Step 3: Select security level by typing "delete" into the box and confirm.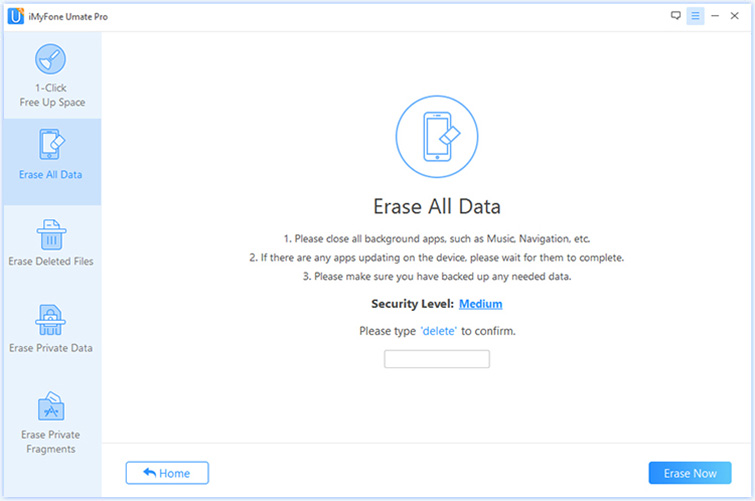 Step 4: After you manually type "delete" into the box to confirm your action, click the Erase Now button to erase all data on your device.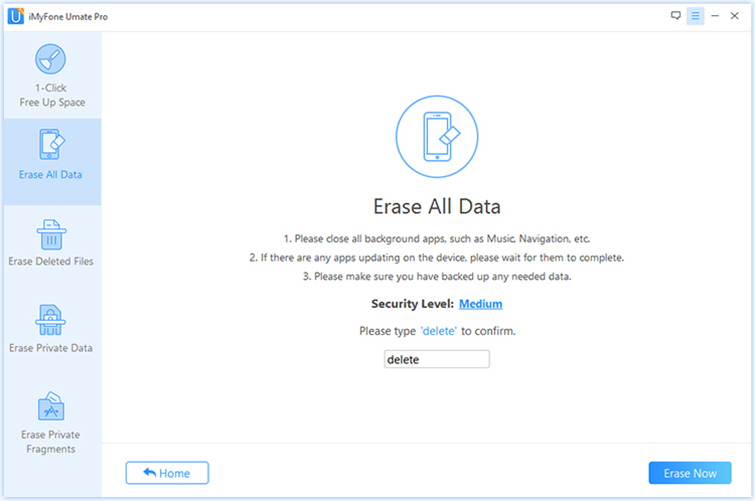 Note: Please turn off the Find My iPhone first before you start the process. And please keep your device connected with your PC and do not use the device during the whole process to ensure the program operates properly.
---
If you are looking for ways to reset your iPhone, you can either reset it with iTunes in a recoverable way; or you can completely eliminate all traces of data on your iPhone by using iMyFone Umаtе Prо. It is a good choice when it comes to iPhone complete reset and privacy protection. It provides erasing options to ensure that all deleted data were overwritten and erased without the possibility of recovery.