Privacy control in iPhone ensures that you get full control over which application on your mobile has access to information that is stored on your device. A great example of this having the privilege to grant a social media app on your device to access the camera feature on your device, which allows you to do a picture upload. Or better still.
Some app also uses information of current location, granting them the permission to in the privacy settings; you allow the app on your device to use information from Cellular, Wi-Fi, Global Positioning System (GPS) networks amongst other features to determine your current location. All of these are related to our personal information, so how can we manage and reset location and privacy on our iPhone?
Part 1. How to Reset Location and Privacy on iPhone
Before we start to reset location and privacy on iPhone, we should know more about what does location & privacy settings do on iPhone. With the Privacy settings, you are able to control the app that has access to information on your device. In the Privacy settings, select the type of data desired from the list to see which app needs or I've asked for permission to used your data saved on your mobile device. So, an app can never use any data on your device unless it's given permission to.
It is important to note that if you grant any app on your phone to have access to the data present on your iPhone, you are subjected to their terms and conditions, it's better to read their term and condition before granting access to any of the apps.
Here are the steps on how to reset location and privacy on iPhone:
Step 1: First, open the Settings icon found on your device.
Step 2: The next thing you should do is to look for the "General" section in the Settings.
Step 3: After going to the General section, scroll down to the bottom of your screen and tap the "Reset" button on your device.
Step 4: Look for the "Reset Location & Privacy".
Step 5: When you click on the "Reset Location & Privacy" setting, your device would ask for your passcode, just input your passcode.
Step 6: Click on "Reset Settings" to confirm.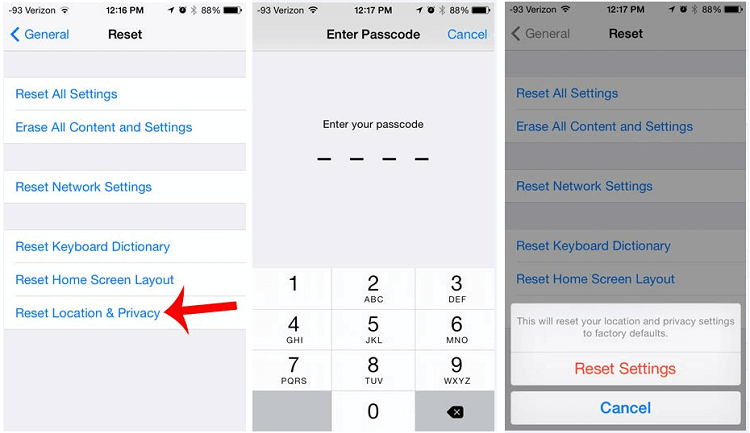 Note: A prompt page asking to choose between Reset Settings and cancel will be displayed, click on the Reset Settings, once you modify these settings, you will need to re-enable location services for apps that you choose to allow to have access to your location data.
Part 2. How to Manage Your Privacy Better to Avoid Privacy Leak
After knowing how to reset location and privacy on iPhone, you should learn more about iPhone personal privacy protection. When your personal information is shared through/to a website or a third-party other than that website to which that personal information was initially provided. Basically, when we talk about privacy leakage on iPhone, what it means is that the unauthorized sharing of personal information with an app other than the app authorized to will this information. When you completely erase data from your iPhone, it keeps what is mean to be personal information out of the reach of any third-party.
There are so many reasons why one needs to protect his/her personal information, the major reason is the privacy leakage. With the iMyFone Umate Pro for Windows or iMyFone Umate Pro for Mac which is regarded as the safest iPhone data eraser globally, with features that enables you to preview and select iOS data that you no longer require, protecting your privacy by making sure there are no recoverable files on your device.
Features of iMyFone Umate Pro:
Protect your privacy by erasing personal data permanently unrecoverable.
Erase private data: messages, call logs, contacts, browsing history, Photos, videos, etc.
Even preview and erase your already deleted data completely.
Completely wipe third-party apps: WhatsApp, WeChat, Kik, Viber, and 10+ more.
How to better protect your privacy on iPhone:
Step 1: First, connect your iPhone to the computer and run iMyFone Umate Pro.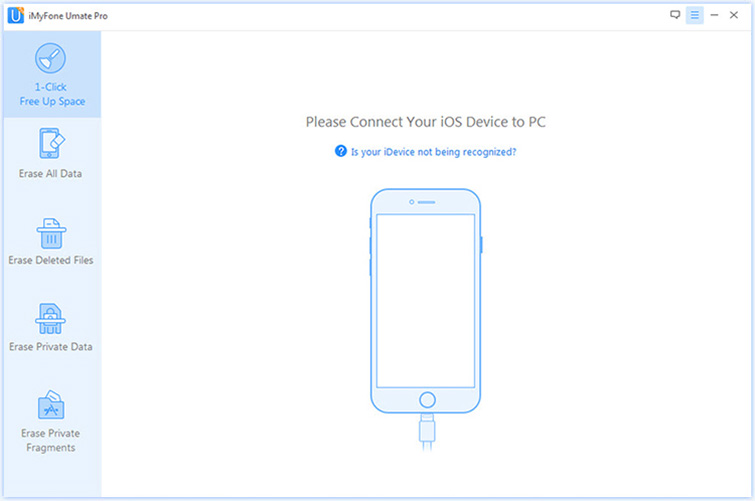 Step 2: The next thing you do is to go to the "Erase Private Data" tab.
Note: If you also want to erase your deleted call history, you can choose Erase Deleted Files to help you.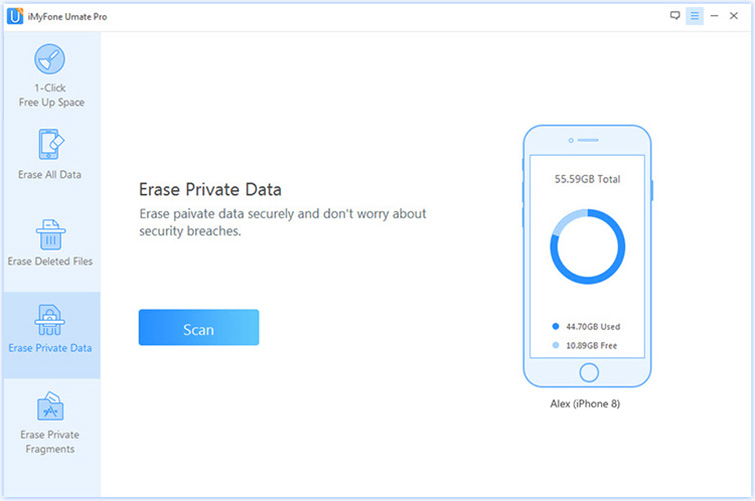 Step 3: After the scan, it will show all your pirvate data. Choose those you want to protect and click Erase Now.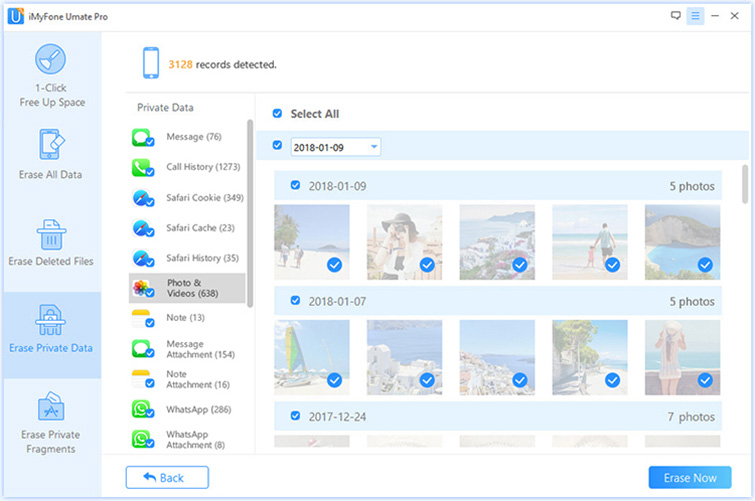 Step 4: Select security level and then type "delete" into the box to confirm.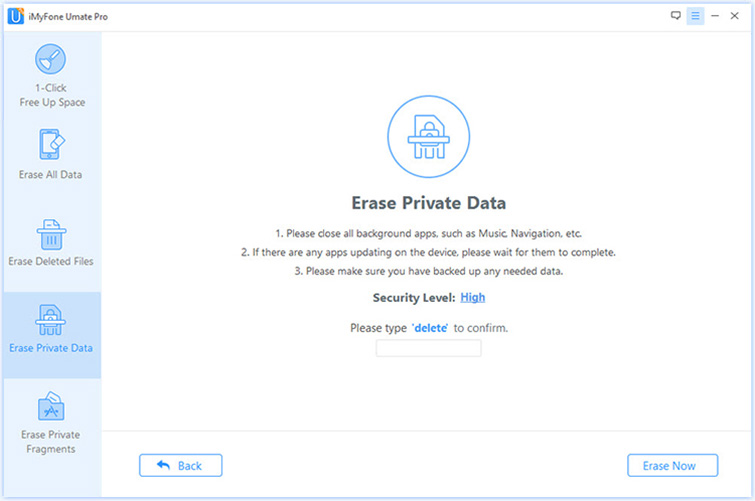 Step 5: The final thing to do is to click on the "Erase Now" button.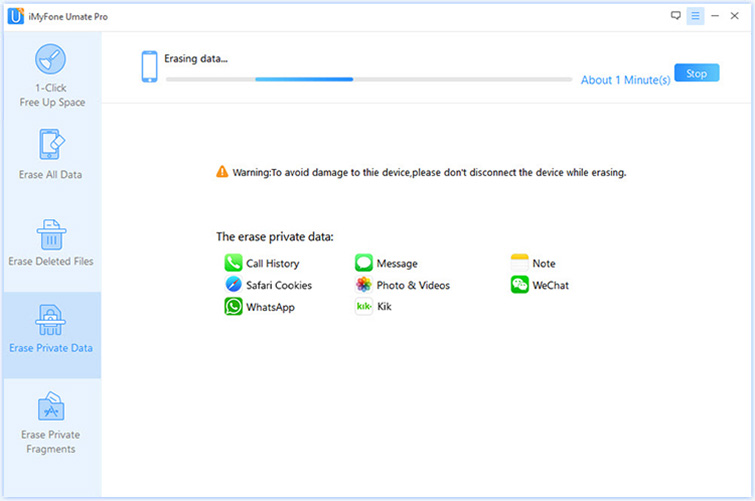 After the program finished, your text messages will be wiped out of your iPhone permanently!
---
At the end of it all, when it comes to reset Location and Privacy on iPhone, the major thing I advise the people I've spoken to is to make sure they turn off location on their iPhone. You don't want an app revealing your locations to people out there.
Also there is one more thing you can protect your privacy better. By running the iMyFone Umate Pro on your device, you are assured to have all your data protected. The tool ensures that all your sensitive/confidential files are unrecoverable when deleted. That way you don't have anybody trying to recover your personal files.