If you purchased a used (second-hand) iPhone, iPad or iPod Touch that came with an iCloud lock on it, you won't have access to log into the device. When you tried setting up your newly purchased secondhand iDevice, and you'll see the following message- "Activate iPhone (or iPad). This iPhone is linked to an Apple ID (d……@gmail.com). Enter the Apple ID and password that were used to set up this iPhone."
Regardless of the amount you paid to get this phone, you have to deactivate the previous owner's account (Apple ID) and set up yours on it, before you can be able to use it at all.
Activation Lock "This iPhone Is Linked to an Apple ID" Solutions
Bypass iCloud Activation Lock to Remove "This iPhone is Linked to Apple ID" Screen
When you see "Activate iPhone, this iPhone is linked to an Apple ID" which requires you to enter Apple ID and password. If you don't have those information, your iPhone will stuck on iCloud activation lock. Facing that situation, everyone will feel annoying and desperate. Fortunately, we have iMyFone iBypasser iCloud activation lock bypass tool, which is designed to solve the activation lock issue. This powerful program can bypass the iCloud activation lock without Apple ID & password within few seconds. After bypassing, you can gain access to your device and create a new Apple ID.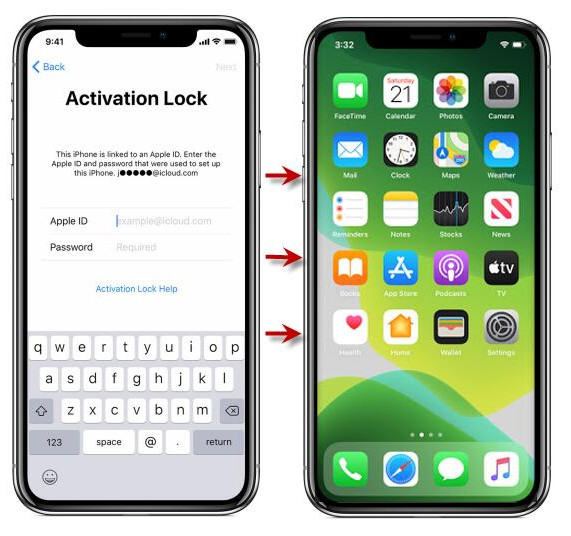 Features of iMyFone iBypasser
Bypass activation lock screen and solve Apple ID issue without password.
Support iPhone/iPad/iPod touch running iOS from 12.3 to 13.6.
Create your new Apple ID after bypass.
Tracking and erasing from the previous Apple ID are impossible.
No technical skills required. Everyone can use it easily.
Steps to Bypass Activation Lock and Get Rid of "This iPhone is Linked to an Apple ID" Issue via iBypasser.
Step 1. Open iBypasser on your computer after installing. Click "Start" and connect your iPhone to the computer via a lightning cable.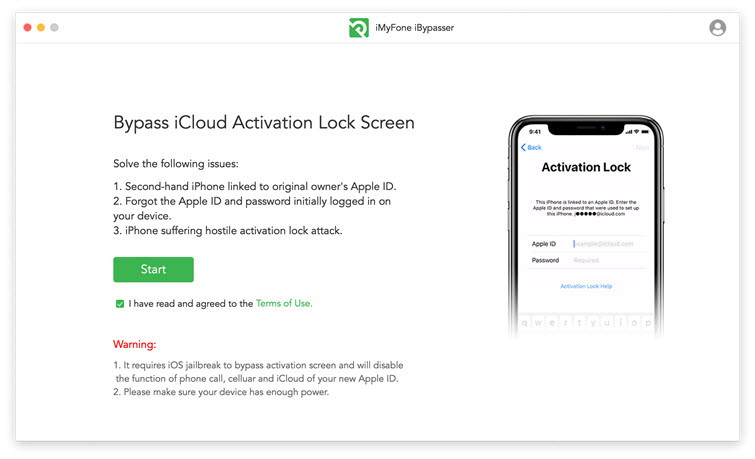 Step 2. A package which is used to jailbreak your iPhone will download to your computer.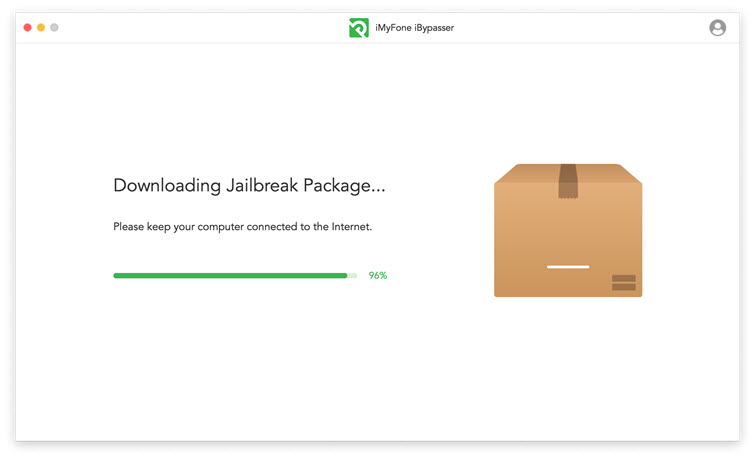 Step 3. After downloading, follow the onscreen steps to jailbreak your iPhone and click "Next" when it is done.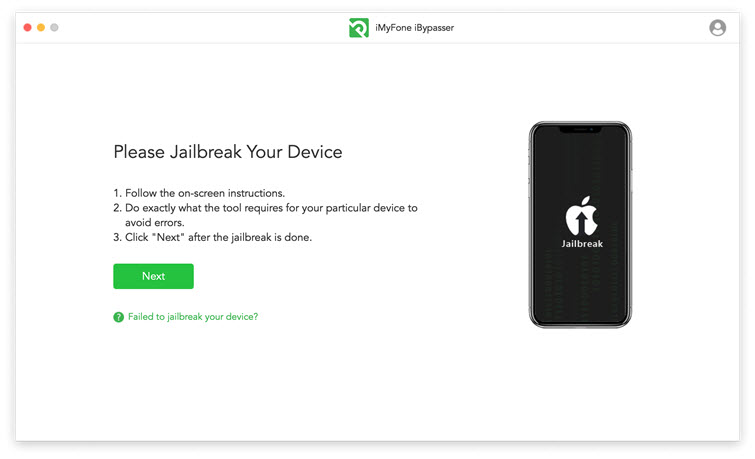 Step 4. After click "Start Bypass", iBypasser will start to bypass the iCloud activation lock screen immediately. You can access your iPhone and set a new Apple ID after bypassing.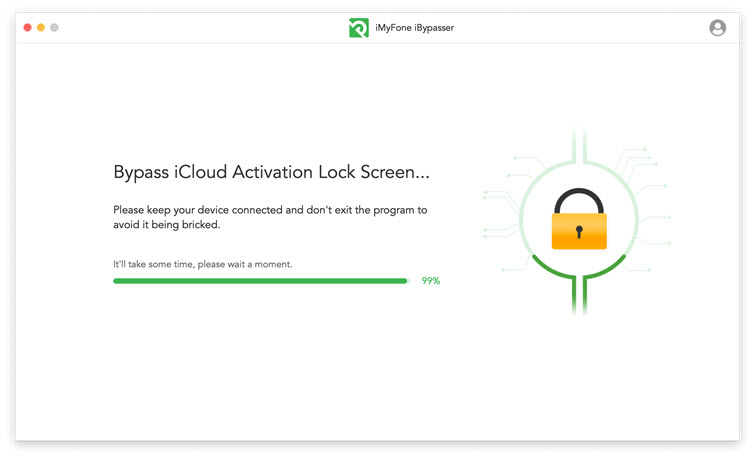 Reach Out to the Previous Owner and Remove Apple ID Remotely
This iCloud Activation Lock was introduced from iOS 7 and through to subsequent versions as a security measure to protect against unauthorized access to Apple users' ID and data, especially in cases of theft or loss, thereby making it difficult for someone else other than the owner to use the device. When you see "This iPhone is linked to an Apple ID..." messages, or find "my iPad is linked to the wrong account", there's no other way to bypass this lock than to contact the previous owner to remove it, as ONLY he/she can remove it. Let him/her remove the lock remotely in the following steps.
Step 1: Sign into iCloud with their Apple ID.
Step 2: Go to Find iPhone, then select the device.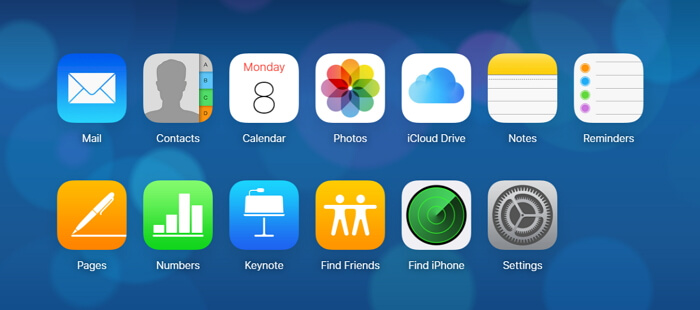 Step 3: Click on Remove from Account.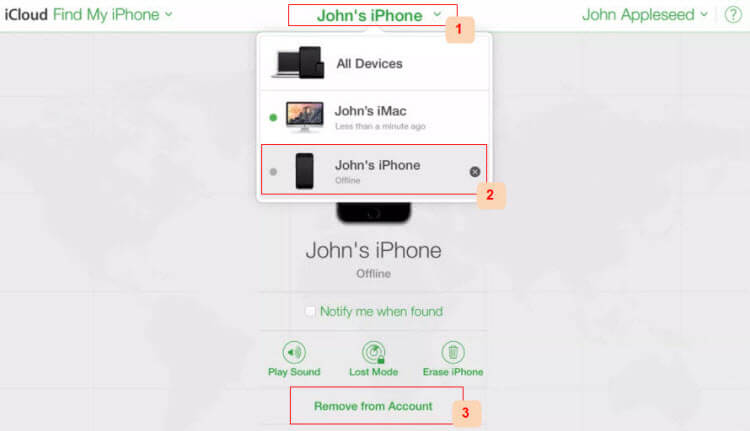 What You Should Do before Purchasing a Second Hand iPhone
Before collecting the device from the seller, make sure to check if the Activation Lock is disabled or not. If the lock is on, ask the seller to erase the device (this would also help you to know if it's a stolen phone). He/she can erase the device by going to Settings>> General>> Reset>> Erase All Content and Settings. The previous owner's Apple ID may be requested, so ask the owner to enter the details. (If the owner isn't present physically, you can ask him/her to remove the lock using the steps above.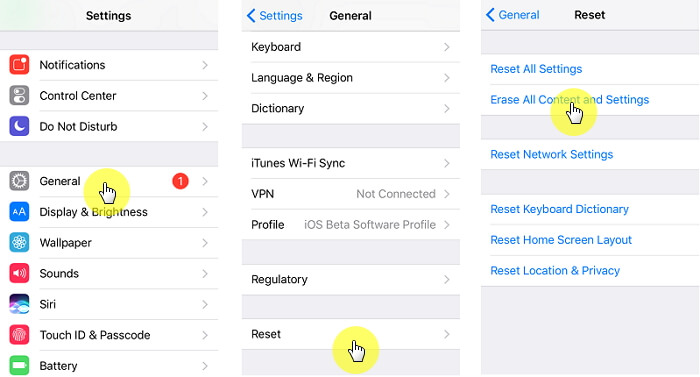 After these steps are taken, you can then create your own iCloud account and start using your newly purchased device.
If Your're the Previous Owner, Change the Password
In the event that you are the owner of the iPhone/iPad/iPod, there are certain situations that can require you to remove the Find My iPhone Activation Lock. For example, in a case whereby you forget your Apple ID, or your children tampered with your phone and playfully/mistakenly enter a wrong password repeatedly, and as a result, your device gets locked or disabled, and neither you nor they know the 'new' password. In such cases, here are some things you can do.
Step 1: Open your Apple ID account page and select Forgot Apple ID or password.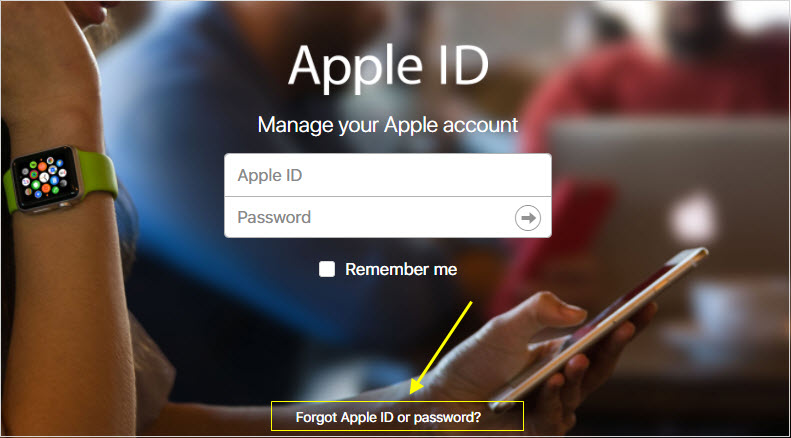 Step 2: Enter your account ID.
Step 3: Select the option you want to use to reset your password-
For security questions:  Click on Answer Security questions and then follow the steps.
To use email: Choose the Get an email option, and use the email received to reset your password.
If you are asked for a Recovery Key, use the Two-factor authentication or two-step verification method instead).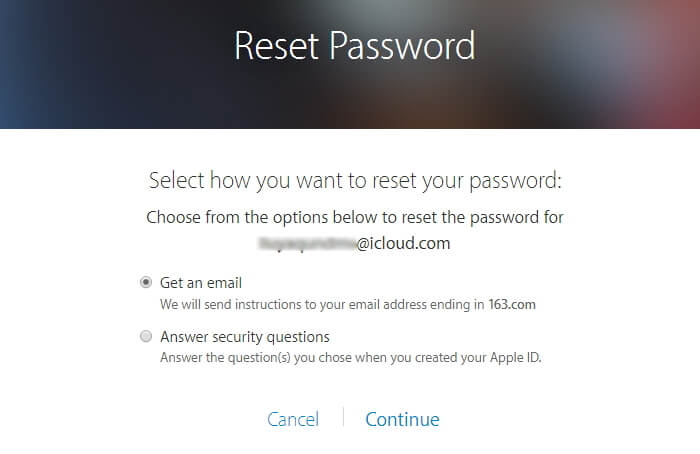 Step 4: Choose Continue.  Your password will reset, and you will be asked to log in with your new password.
Wrap Up
"Activate iPhone" appears on the screen shows that this iPhone is linked to an Apple ID and you can get into your iPhone without Apple ID & password. It means your device is stuck on the iCloud activation lock screen. To shake that annoying issue off, you can use iMyFone iBypasser to bypass the activation lock, get access to your iPhone, and create a new Apple ID to your iPhone after bypassing.