( Reviewed by 1218 Users )
Recovered my data successfully!
Outstanding!
It really worked!
Very incredible
Easy to use!
The most used one!
Add My Review
( Reviewed by 1218 Users )
User Reviews of iMyFone D-Back for iOS
Purchased and tested by millions of users, iMyFone D-Back for iOS has been proved to be one of the most useful and powerful iOS data recovery tools on the market.
By fancy 2016-01-08

It let me select photos to recover from backup, I don't need to recover all the pics from backup that impressed me very much. But I really hate the color of the interface. Blue is out of fashion.

By Gyandeep Kaushal 2016-01-07

If you ask me, on a personal note I would say that iMyfone D-Back is amazing and that I have never seen anything like this before. It's a must have for all iPhone, iPad or iPod Touch users.

By Megan Pope 2016-01-07

I am very lucky to buy this software for getting my lost contacts from iPhone back. It is very easy to use with directive interface.

By Stella 2016-01-07

I accidently deleted all my reminders which included my to-do list for the whole January! And I didn't back it up to anywhere! Fortunately I searched on the internet and found the program. It regained all my reminders! But here is my suggestion: could you improve this program to recover data to iPhone directly? I think that will be better. Anyway, it performed good in finding my reminders.

By Ainsley 2016-01-06

Thanks iMyfone D-Back. I retrieved my deleted WhatsApp message. It\'s a good tool. Look forward to providing more features in future releases.

By Gabby 2016-01-06

Got recommended on Reddit that this program can recovered lost messages. Most of my deleted messages were recovered but some showed \"?\"... Anyway my needed infomation was back.

By Olivia S 2016-01-06

I accidentally dropped my iPhone and the screen crached. The program can't recover my photos directly from iphone as I cannot trust the computer due to broken screen... :( I don't have the computer that ever trusted from my phone at hand, a long story...Luckily, it restored some useful files from my backups.

By Fiona Korbut 2016-01-06

My iPhone 5s was stolen in the past holiday and this app retrieved my contacts, messages and photos. But why it cannot recover my Kik messages?

By Rakky 2015-12-31

It seems like very little people are using WeChat... so I could not find a data recovery tool to recover my WeChat messages and surprisingly found this program can do that!

By Oppa766 2015-12-31

I got a problem when registering and the support replied me in a very short time. Problem sloved. :)
Other Users Are Also Downloading
Screen Mirroring for PC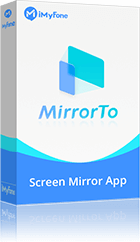 Easily screen mirror your iOS&Andorid phone to PC, and control it on the large PC screen.
iPhone Data Eraser
Ultimate tool to erase iOS devices and release the space.
Transfer/Backup/Restore WhatsApp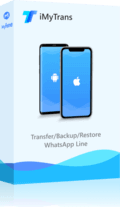 One click to transfer, back up, restore, or export WhatsApp.