( Reviewed by 1214 Users )
Recovered my data successfully!
Outstanding!
It really worked!
Very incredible
Easy to use!
The most used one!
Add My Review
( Reviewed by 1214 Users )
User Reviews of iMyFone D-Back for iOS
Purchased and tested by millions of users, iMyFone D-Back for iOS has been proved to be one of the most useful and powerful iOS data recovery tools on the market.
By Joy 2018-01-13

Hi,sir, I completely deleted my photos and did not backup.I couldn\'t find it from iTunes and iCloud.I also tried similar software, but it doesn\'t work.Can I use it to find all the photos?

iMyFone replied:

Hi joy, thank you for your interest in our program. Yes, our product can help recover deleted files. But it depends on whether the files have been overwritten. So you may use the trial version to scan your device first.

By Himani mehta 2018-01-12

sir my iphone is disabled it is asking to connect it to i tunes! so is it possible that my photos will recover after unlocking the phone ?

iMyFone replied:

Hi friend, thank you for your interest in our products. Technically disabled iPhone on "connect to iTunes" can be fixed without product D-Back or iOS System Recovery. But for more professional instructions, you are advised to contact support@imyfone.com.

By Kasandraro 2018-01-11

This application worked so well on my device. Thank you!

By janet 2018-01-10

as i was trying to recover it said i had to put in the itunes password, which i did, but it just didn\'t work. Was i doing something wrong? or how long does it take? it also said if i wanted to skip that step i cn take off the restriction code, but i don\'t have it.. please help thanks!

iMyFone replied:

Hi friend, thank you for your feedback. We will appreciate it if you could contact support@imyfone.com to receive more professional guidance on how to solve your issues.

By bakr mansour 2018-01-05

its very good

By FAHAD 2018-01-05

Nice product. Thank you guys!

By MUSTAFA 2018-01-03

Thank you for the help. I have retrieved all my WhatsApp messages back. Some of them are from years back. This product is incredible. I tried almost every other product, including iTunes, but failed.

By Rasha Brown 2017-12-25

This product is useful and super easy to use. I never thought I could have saved back my deleted messages long ago.

By Edith 2017-12-24

Great program but how do I get retrieved whatsapp data from pc to iPhone?

iMyFone replied:

Thank you for your feedback. Currently, our product does not support direct data restore to iPhone to avoid unexpected data overwriting. But in the near future, this will be realized soon.

By Amio 2017-12-24

Easy to use!Recovered my data successfully!
Other Users Are Also Downloading
Screen Mirroring for PC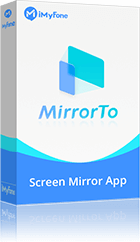 Easily screen mirror your iOS&Andorid phone to PC, and control it on the large PC screen.
iPhone Data Eraser
Ultimate tool to erase iOS devices and release the space.
Transfer/Backup/Restore WhatsApp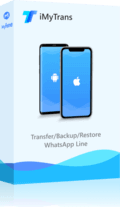 One click to transfer, back up, restore, or export WhatsApp.