( Reviewed by 1218 Users )
Recovered my data successfully!
Outstanding!
It really worked!
Very incredible
Easy to use!
The most used one!
Add My Review
( Reviewed by 1218 Users )
User Reviews of iMyFone D-Back for iOS
Purchased and tested by millions of users, iMyFone D-Back for iOS has been proved to be one of the most useful and powerful iOS data recovery tools on the market.
By MUSTAFA 2018-01-03

Thank you for the help. I have retrieved all my WhatsApp messages back. Some of them are from years back. This product is incredible. I tried almost every other product, including iTunes, but failed.

By Rasha Brown 2017-12-25

This product is useful and super easy to use. I never thought I could have saved back my deleted messages long ago.

By Edith 2017-12-24

Great program but how do I get retrieved whatsapp data from pc to iPhone?

iMyFone replied:

Thank you for your feedback. Currently, our product does not support direct data restore to iPhone to avoid unexpected data overwriting. But in the near future, this will be realized soon.

By Amio 2017-12-24

Easy to use!Recovered my data successfully!

By Raji 2017-12-21

Disabled iphone not getting detected when connected to system. Will you be able to help pls

iMyFone replied:

Hi friend, we would appreciate it if you can send your feedback or problems to support@imyfone.com so that our customer support specialist can help you out.

By Ang Kok Jiun 2017-12-18

I couldn\'t find the wechat message that i had accidently deleted. Any way to solve it?

iMyFone replied:

Hi friend, thank you for your interest in our product. You have come to the right place to recover your WeChat messages by using our iMyFone D-Back. Good luck with your data recovery.

By Melvinkin 2017-12-17

This program has been quite useful for my iPhone 6s. I have recovered deleted WhatsApp messages with it. Many thanks!

By Colleen 2017-12-08

This product is amazing! I deleted my daughters' photos from my iPhone 6s accidentally weeks ago and this program just got all of them back surprisingly without backup.

By Renata 2017-11-30

That´s incredible
Other Users Are Also Downloading
Screen Mirroring for PC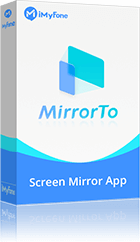 Easily screen mirror your iOS&Andorid phone to PC, and control it on the large PC screen.
iPhone Data Eraser
Ultimate tool to erase iOS devices and release the space.
Transfer/Backup/Restore WhatsApp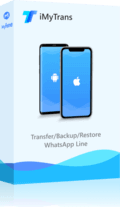 One click to transfer, back up, restore, or export WhatsApp.