( Reviewed by 1218 Users )
Recovered my data successfully!
Outstanding!
It really worked!
Very incredible
Easy to use!
The most used one!
Add My Review
( Reviewed by 1218 Users )
User Reviews of iMyFone D-Back for iOS
Purchased and tested by millions of users, iMyFone D-Back for iOS has been proved to be one of the most useful and powerful iOS data recovery tools on the market.
By happygirl 2017-07-17

Nice support and good program! Thank you!

By rightone 2017-07-13

happy customer :)

By fast11 2017-07-12

Thanks...I finally recovered the photos of my little baby.

By Joj 2017-07-11

شكرا لنسخة تجريبية مجانية.ساعد كثيرا.

By Christy Hepburn 2017-07-08

I could just kiss you! This program saved my rather *itchy iPad after I (gulp) updated it to IOS 11. For those reading this-don\'t do it, even if you think IOS 11 would be super cool! Wait for the official update to roll out!I was in in the middle of a near melt-down, thinking I would lose my beloved iPad and trying other programs, when I came across this gem.It works!Just have patience,because if your device is moody, than it might take a few tries. And, no I did not back up my iPad before I did the IOS 11 update.My bad. Lesson learned.Luckily, it wasn\"t a costly one.

By Taha 2017-07-05

Video and photos

By Jackie 2017-06-29

It is so easy for me. I know little about technology and software. I got what I was looking for just following the simple prompts. Thanks a lot!

By chentao 2017-06-28

wonderful

By kkkkk 2017-06-28

fixed

By Ashutosh 2017-06-27

Soppose i dont have backup of icloud then also i can backup the data using this software ????

iMyFone replied:

Hi Ashutosh, yes, you can use D-Back to back up the data on your device.
Other Users Are Also Downloading
Screen Mirroring for PC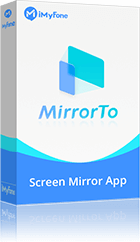 Easily screen mirror your iOS&Andorid phone to PC, and control it on the large PC screen.
iPhone Data Eraser
Ultimate tool to erase iOS devices and release the space.
Transfer/Backup/Restore WhatsApp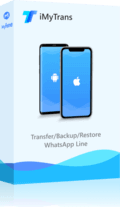 One click to transfer, back up, restore, or export WhatsApp.