( Reviewed by 1214 Users )
Recovered my data successfully!
Outstanding!
It really worked!
Very incredible
Easy to use!
The most used one!
Add My Review
( Reviewed by 1214 Users )
User Reviews of iMyFone D-Back for iOS
Purchased and tested by millions of users, iMyFone D-Back for iOS has been proved to be one of the most useful and powerful iOS data recovery tools on the market.
By Joey 2020-09-28

I was very disappointed that my iPhone XS Max wasn\'t working property after installing a new IOS14.1 update. It bricked my phone to have a forever Apple Logo loop. I\'ve tried so many times using Apple\'s way for restoring my iPhone. However, the IOS installation keeps on cancelling due to the iPhone restarting. So then landed on iMyFone. I was very sceptical at first. I\'ve never used a 3rd party program not mentioning that I\'ve to pay. However, it was very well worth it! It took around 30-45 mins in total to download the new IOS14.1 and to install it onto my phone. The customer service support was very responsive. I am very pleased with the service and app to fix my phone. Thank you

By Hana 2020-09-15

The best

By bawan designer 2020-09-13

very useful

By Abhishek Gautam 2020-09-04

Recover photos

By Mahmoud mostafa 2020-09-03

Very easy to install and use. customer support were prompt in their response to my questions and helped me alot with my casse thank you Sakara

By cirilo 2020-08-31

i was very worry about my loss notes because my phone screen was broken . but this help me 100% thank you

By adel alkhammash 2020-08-15

v.good

By Wantuil neitzel 2020-08-07

EXCELENTE RESOLVE MESMO PODE CONFIAR

By saiful 2020-08-02

good

By MOHAMMED 2020-07-24

good and nice
Other Users Are Also Downloading
Screen Mirroring for PC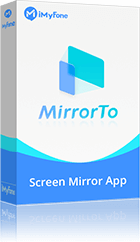 Easily screen mirror your iOS&Andorid phone to PC, and control it on the large PC screen.
iPhone Data Eraser
Ultimate tool to erase iOS devices and release the space.
Transfer/Backup/Restore WhatsApp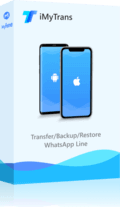 One click to transfer, back up, restore, or export WhatsApp.