Many iPhone users have faced the issue of volume bars not showing on iPhone. It is frustrating to watch a video if there is no sound or the volume won't go up or down.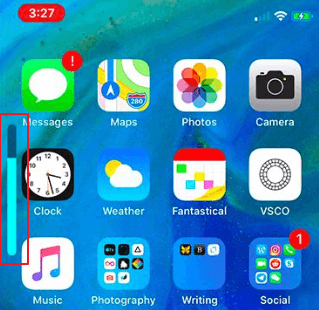 If you can't see the volume bar on iPhone 12 or iPhone 11 volume bar not showing, don't rush to the Apple Store yet. You can follow some simple tricks and fixes as provided in this article to solve the issue of the volume bar not showing on iPhone issues.
Part 1. 4 Simple Checks before Fixing Volume Bar Not Showing on iPhone
Sometimes, the iPhone volume bar has disappeared due to some basic reasons we have ignored. So it is necessary to have some simple checks before fixing the issue.
1. Check If The "Do not disturb" Is Turned off
Do Not Disturb is a great way to stop interruptions while busy or sleeping; notifications won't appear and your iPhone will not ring. If it is enabled by accident, the iPhone volume bar is not showing.
There are ways for both options- Control Center (represented by the half-moon symbol) or Settings menu in General tab -to turn it off easily!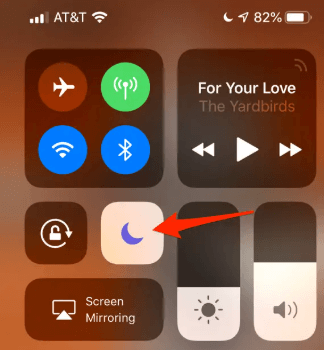 2. Check If You Have Turned on 'Change with Buttons'
Using a volume button on your iPhone will change the ringer volume. Do not turn off Change with Buttons. Follow these steps:
Go to the Settings app.
Click on "Sounds & Haptics."
Swipe the right-most button on "Change with Buttons" to turn it on.
The Volume buttons behave differently, based on when you press them.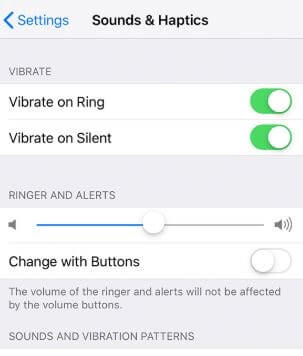 To change the volume of media (such as music or video) on your phone when the volume buttons are not activated, you should pull down the Control Center (which is accessible from the top right of the screen) and use the volume slider there. The volume buttons only control the media volume when you are listening to music or watching videos.
3. Check If There Are Some Dust on The Connectors
There is often too much dirt and dust in the connector, which causes the problem. Clean the jack area gently with a soft lens cloth. To lightly rub around the edge of the small recess, you can use a dry cotton swab, cotton ball, or toothbrush.
Keep your fingers away from recessed areas because you will likely push more dirt into them. You can moisten the cotton before wiping. Be careful to not use other liquids since these can also damage the surface. Be sure the jack is clean as well.
Cleaning the charging port and the headphone jack solved the problem for many users who were experiencing this problem. Take the time to clean all debris, dust, and dirt out of the ports and jacks. Use the physical buttons to change the volume after you are done.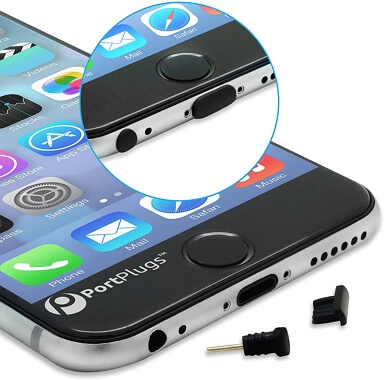 4. Check If The Volume Bar Shows When Using Headphones or Bluetooth
There is another simple trick you can try if the iPhone volume buttons aren't working. It is recommended that you use Apple earphones that have a volume control remote.
Please ensure you use the original ones. Use the earphone to increase or decrease the volume by plugging it into the headphone jack. Is there a volume bar after the earphone? Press and hold the volume buttons on your iPhone to change the volume.
Part 2. 6 Ways to Fix iPhone 4/5/6/7/8/X/11/12/13 Volume Bar Not Showing
Several things can go wrong, but the most common issues involve a faulty iOS update or a broken hardware key on your iPhone. If you've performed all of the basic checks and nothing has changed, then it's time to try some more advanced tricks. Here's what to do if the volume bar not showing on your iPhone.
1. Reboot Your iPhone
It is one of the easiest and most common things to do if the iPhone soundbar not showing up. There are several reasons why the iPhone volume slider has disappeared including a recent software update and software bugs.
The phone's complete functionality is restored by restarting the operating system. Therefore, restart your iPhone if it's stopped working and the volume buttons aren't working. Select Settings > General > Shutdown. You can turn off your iPhone by dragging the slider to the left. You can turn your phone on by pressing and holding the sleep/wake button.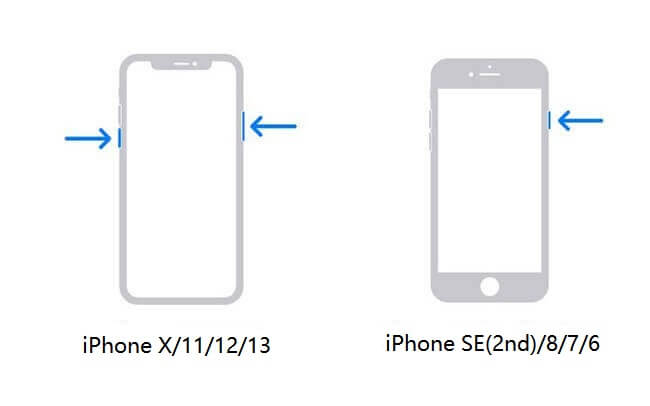 2. Force Restart Your iPhone
You may be able to fix any minor software issues on your iPhone by force-restarting it. It will not affect your data if you restart. Here's how:
The volume up button must first be pressed and released, then the volume down button must be pressed and released, then the side button must be pressed and held until the Apple logo appears.
Hard resetting your iPhone can be done in a few different ways, depending on which model you have:
iPhone 6s and earlier:
When the Apple logo appears, press and hold both the power and the Home buttons at the same time.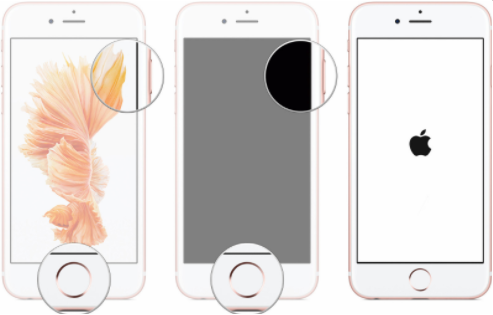 iPhone 7 & iPhone 7 Plus:
The Apple logo will appear when you simultaneously press and hold the power and volume buttons.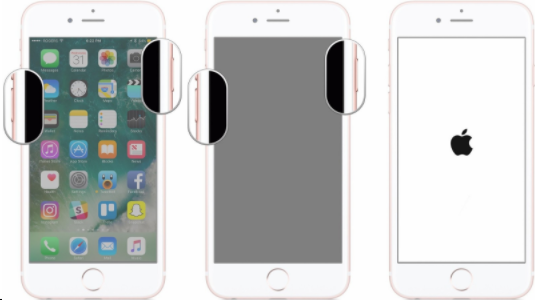 iPhone 8, 8 Plus, and X:

After pressing the volume up button and releasing it, press and hold the side button until the Apple logo appears.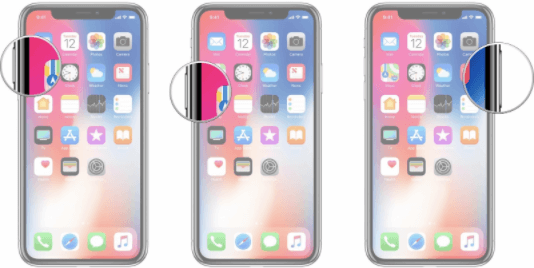 3. Update System Version to The Latest One
Upgrade your software if you don't have the latest iOS. Unstable versions of iOS can cause the issue that volume bar isn't showing up on iPhone.
Go to your iPhone's settings menu and choose General>Software Update. You'll find iOS updates on this page. Click on "Install Now" once you have downloaded the update.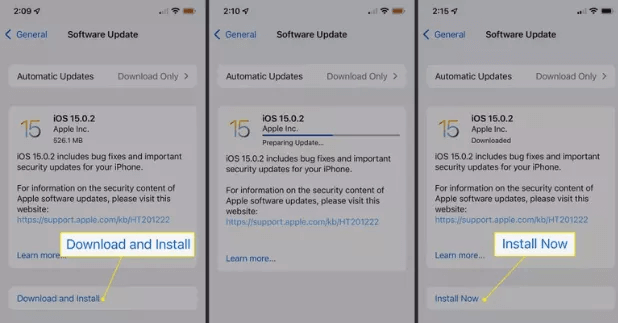 4. Reset All Settings
Sometimes you've mucked with the Settings app too much or you've enabled or disabled some settings accidentally, you can't see the volume bar on your iPhone. Reset All Settings will help you solve the issue.
You just need to go to Settings > General > tap Reset and choose Reset All Settings. Enter the passcode when prompt.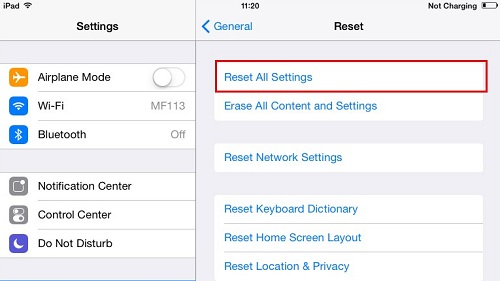 5. Use Advanced Tools to Fix The Issue of Can't See Volume Bar on iPhone
If you have tried the above methods but the volume bar is still not showing on your iPhone, you may need to use Advanced Tools. iMyFone iOS System Recovery is highly recommended. It helps users fix iOS problems on their devices and return them to normal without sacrificing any data.
It has the following features:
It requires no technical expertise to use.
The whole process of fixing volume bar not showing issue only takes a few minutes and a few uncomplicated steps with a 100% success rate.
It is compatible with all iOS versions and devices including iOS 15 and iPhone 13 models.
If you have problems with your iPhone, such as iPhone volume button stuck, iPad volume control not working, or iPhone call volume low, this tool can also help.
It is developed by iMyFone company which has been recommended by Makeuseof, Macworld, 9to5mac and so on.

Here is how to use it to fix iPhone volume bar not showing.
Step 1: Using your digital cable, connect the device to your PC, then select the Standard mode from the menu on your screen.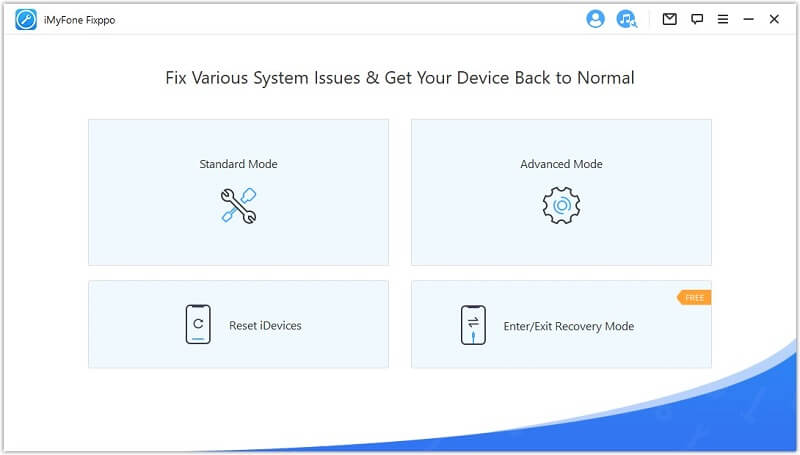 Step 2: The program will automatically detect your device and you will be able to download the firmware for it.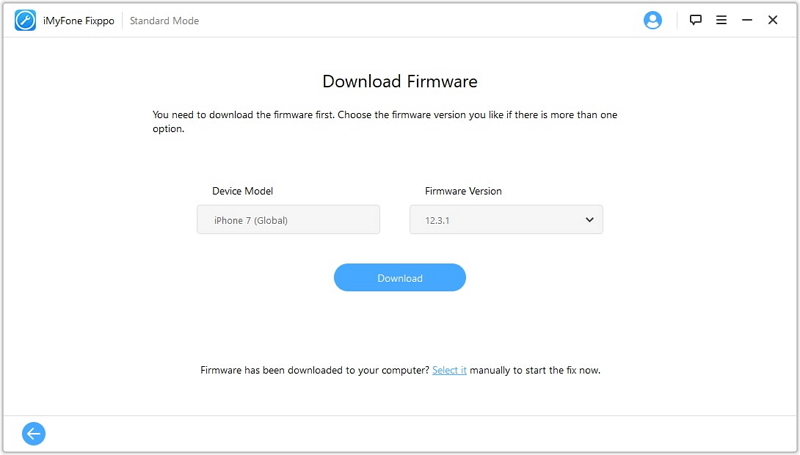 Step 3: For your device to be fixed, click the Start to Fix button after downloading it. You can restart your device to verify whether it has resolved the problem once the task is completed.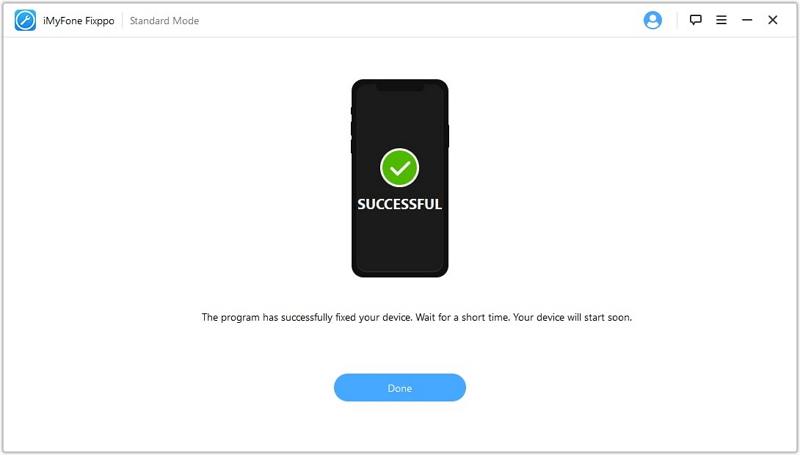 6. Restore Your iPhone
When iTunes appears, select your iPhone touch. Select the Restore button on the Summary page. If you want to delete all data and content from your device, click the Restore button again. Furthermore, press the Volume Down button while holding both the Side button and the Volume Up button together. When you see the Apple logo, continue to hold the buttons. After the Recovery Mode screen appears, release both buttons.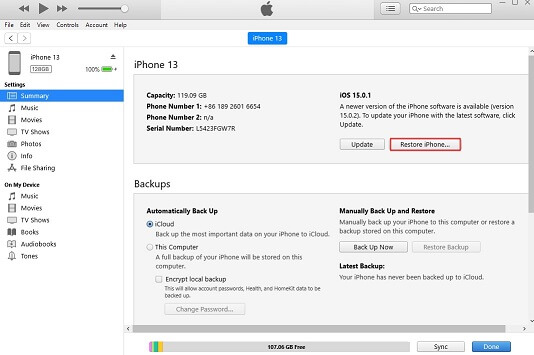 Conclusion
If none of the quick fixes can get your volume button working again, it could be that you have a hardware problem and need professional help. Also, if this is an Apple product under warranty or not covered by warranty but still in good condition to attempt repairs, take the device to an Apple Store for assistance.
So, overall try to perfectly answer How do I get my volume bar back on iPhone? Hope you will get the solution from our solutions.