Technology has become the need and demand of the world. After the covid_19 pandemic, the use of technology is more common. The purpose behind the advancement of technology is to provide ease and accessibility to everyone.
I am grateful that the iPhone has introduced a brand-new accessibility feature. It's a massive bonus for people with limited skills, agility, and countless other conditions, such as people who can't physically interact with the phone.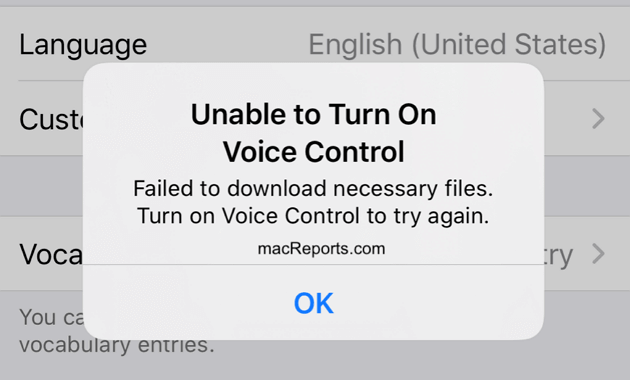 However, recently my little brother complained that this feature does not appear to work on his iPhone 11 Pro Max. I gave him some advice, and he fixed the issue by himself. Here I would like to show you all the solutions.
3 Checks before Fixing iPhone Voice Control Is Not Working
When we enable new features, sometimes there occurred some errors or bugs that might be due to the change in version of iOS, change in the phone's performance, or other such a reason.
Before seeking a solution to fix the voice control not working on iPhone, please make sure that voice control can be used on your iPhone.
1. Check Your iOS Version
Ensure to check your iPhone version before using Voice Control feature on your phone. Voice Control is an accessibility feature in iOS 13 or later. It allows you to control your iPhone or iPad by speaking commands. If you want to know which iPhone model you have, go to Setting > General > About.
The About page gives you general information about your iPhone. It specifies the iOS version you're using, the model name, and the model number.
If your software version is 13.x or 14.x but voice command is not working on your iPhone, we suggest that your update the iPhone to iOS 16.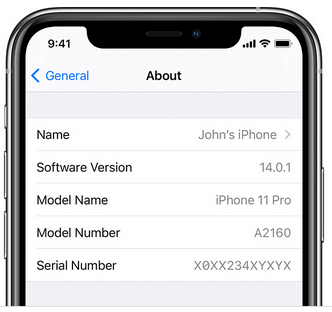 2. Check the Limition of Voice Control on iPhone
iPhone is famous worldwide, but the voice recognition system is not enormously successful in most languages yet. It could understand more than twenty languages with equivalent efficiency as the English language; however, it is not applicable in many languages yet.
So, it is a significant drawback that the voice control feature comes with certain limits. Simply it varies by language, and country, and region.
Note
If you speak more than one language, please kindly note that the feature supports only one language at a time.
3. Check the Wi-Fi Connection
Wi-Fi connection is not required to use voice control. But if you are going to use a voice control service for the first time, you have to have a stable Wi-Fi connection or cellular data connection to download necessary files.
4 Solutions to Fix Voice Control iPhone Not Working
Here we provide four solutions to fix the voice command not working on iPhone. Let's have a brief look at the difference from a table first.
1. Make Sure You Have Turned on Voice Control on iPhone
If you are facing the problem that voice command is not working on your iPhone. First and foremost, check if you have turned on the voice control on the iPhone or not. If you are using voice control for the first time, then I have already explained the procedure. But if you've previously used Voice Control, you can turn it on or off by following these steps:
Launch Settings from your Home screen.
Tap Accessibility.
Tap Voice Control.
When this function is successfully activated, a blue microphone symbol will appear in the status bar of your iPhone or iPad.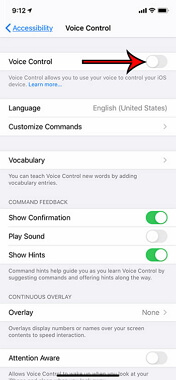 2. Update iPhone to iOS 15 If Voice Command is Not Working
Check that your device gets well charged and that connected to the Internet via wi-fi. Then take the following steps:
Select Settings > General > Software Update from the menu.
Select Download and Install.
After successful installation followed the solution 1.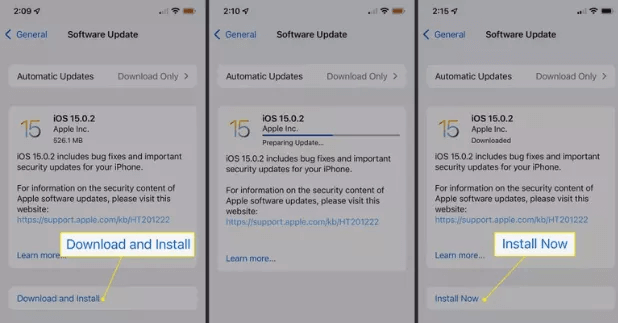 3. Restore iPhone via Recovery Mode
If after applying the solution 1 and 2 your voice command is still not working on the iPhone then you may need to use recovery mode to restore your device. It can fix software issues with a higher rate but will cause data loss.
Step 1: Check if your Mac is up to date. If you're using iTunes, make sure you're running the latest version.
Step 2: Based on your device, open Finder on a Mac running macOS Catalina. Open iTunes on a Mac running macOS Mojave or earlier, or on a PC. If iTunes is already open, close it and reopen it. Find out which version of macOS your Mac is running.
Step 3: Make sure your device is connected and put your device into the recovery mode.
Step 4: Find your device and select Restore from the option to Restore or Update appears.
Step 5: Set up your device when the Update or Restore process has been completed.
After this step, you can follow the steps that have been mentioned to enable the voice control for the first time and see the blue microphone icon in the status bar.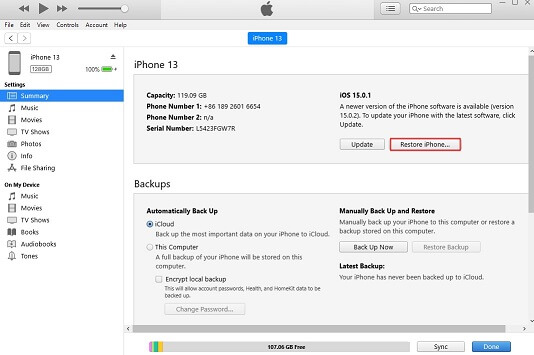 4. Fix iPhone Voice Control Not Working via Professional Software
If you do not know how to set up any of the previously explained solutions on your own, or they are not working for you. You can take the help of iMyFone Fixppo to fix the voice control not working iPhone.
With iMyFone Fixppo, you can quickly fix iPhone voice control not working. This procedure is easy to figure out and needs minimal abilities.
It supports most iOS versions including the latest iOS 15 beta 1/2/3/4, and there will be no effect on your data.
It is the most reliable and trustworthy tool because it can resolve all iOS-related issues with a 100% success rate.
If you can fix other iOS issues like no sound on google maps iPhone or iPhone won't accept wifi password etc.

The steps are following:
Step 1. Install the iMyFone Fixppo on your MacBook or PC on whatever device you have. Connect the iPhone to the device and choose the standard mode to fix the problem without losing data.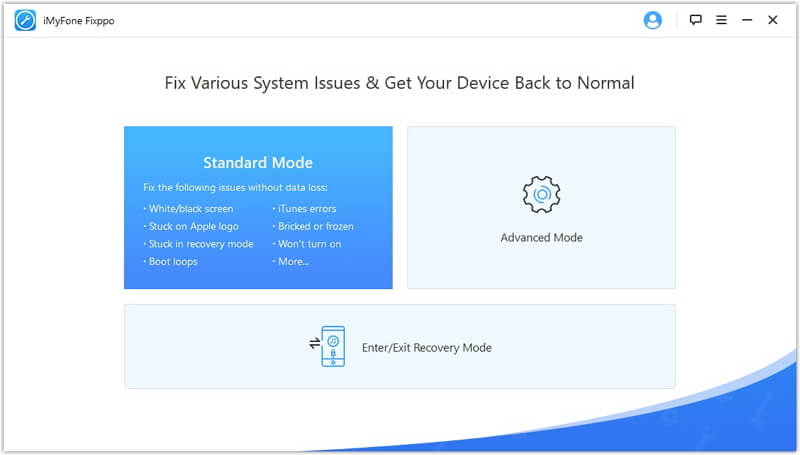 Step 2. Follow the instructions to put your iPhone into DFU/recovery mode if it hasn't been detected. Then choose a firmware version and download it.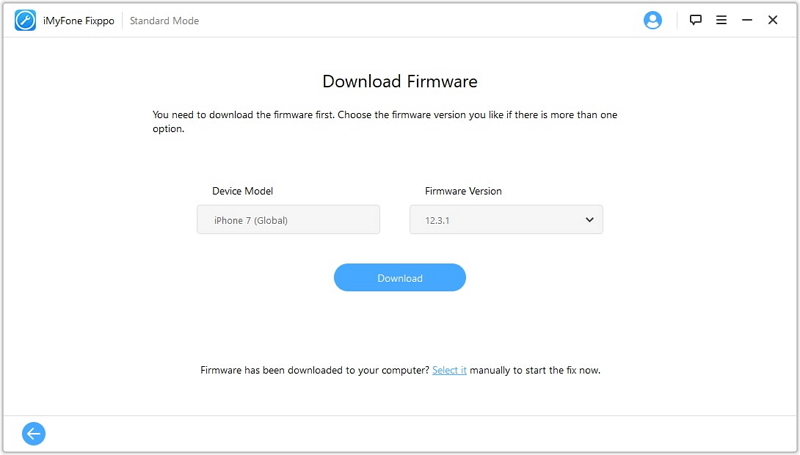 Step 3. Click Star to fix voice command not working on iPhone. Wait a few seconds until the window show successful.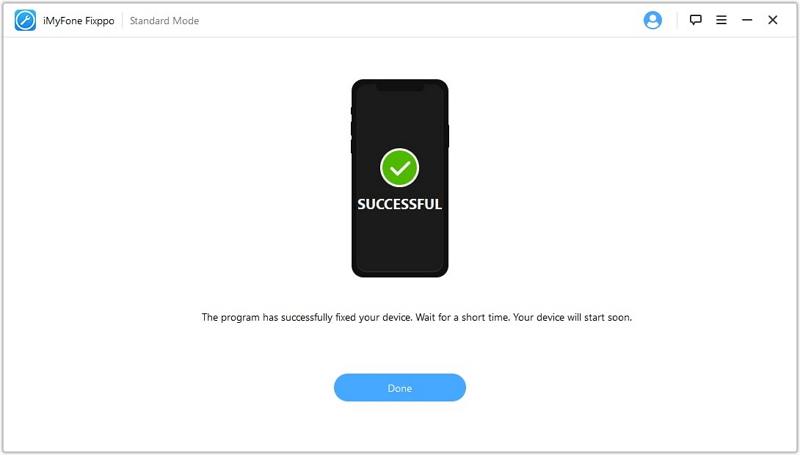 Step 4. After successful completion, unplug the iPhone and apply a solution1 to check if the voice control worked or not.
Conclusion
Voice control is a handy feature for people with limited abilities, and iPhone having an iOS version above 13 is required to enable this feature to work. No matter why voice control is not working on your iPhone, one of the above solutions will get it back to work.