Very often, when the users update their iPhone with the latest iOS version, they encounter some new problems. Recently, we have seen users complaining that Gifs are not working on their iPhone.
Before you search for solutions to fix this error, you need to know that this feature is available only in a few countries. So, if you are living outside those countries, you will not be able to use GIFs on your device.
But if your territory supports this feature and still you are not able to use it, there can be an issue on your iPhone. In this article, you will find some best and effective solutions to fix GIFs not working on iPhone problem.
Back Up Your iPhone before Fixing
When you are not able to use GIFs on your device, you will search for various ways to fix it. But do you know while fixing this issue, you may lose your iPhone data with some of the methods? So, it is important that you make a backup of the data in advance.
You can always use official iTunes or iCloud for making a full backup of your device before starting the fixing process.
If you want to save the data selectively or fully, you can use iMyFone D-Back software.
Once you finish making the backup, you can view the methods given below for fixing GIFs not working on iPhone issue. 
Method 1. Fix GIFs Not Working on iPhone without Data Loss
Your iPhone data is very important so you need to make sure that you don't lose it while trying to fix this problem. Here you can use iMyFone Fixppo to fix GIFs not working on iPhone issue without any data loss.
iMyFone Fixppo is a smart iOS fixing program that is designed to fix various issues that arise on iOS devices. Regardless of which model iPhone or iPad you use, Fixppo can easily solve different kinds of iOS issues in them. For most common issues, the Standard mode of Fixppo is enough.
Step 1. Launch Fixppo on the computer and click on Standard Mode. Now, connect your device to it and click Next. You need to unlock your device if it is running on iOS 16/15/14 for the program to detect it. If it is not recognized, put the device in DFU or Recovery mode. Follow the steps given on the screen and put your iPhone in DFU or Recovery mode.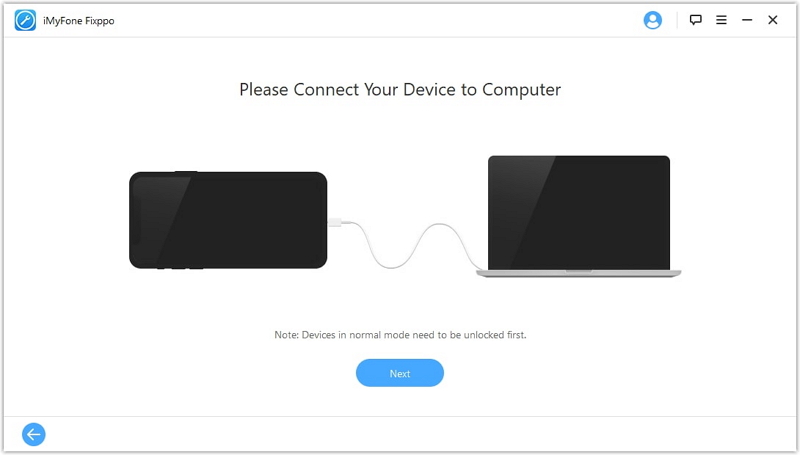 Step 2. Now, it is time to download the firmware version for fixing this issue. When the device enters the DFU or Recovery mode, all the firmware versions will be displayed. Choose the appropriate version and click on Download.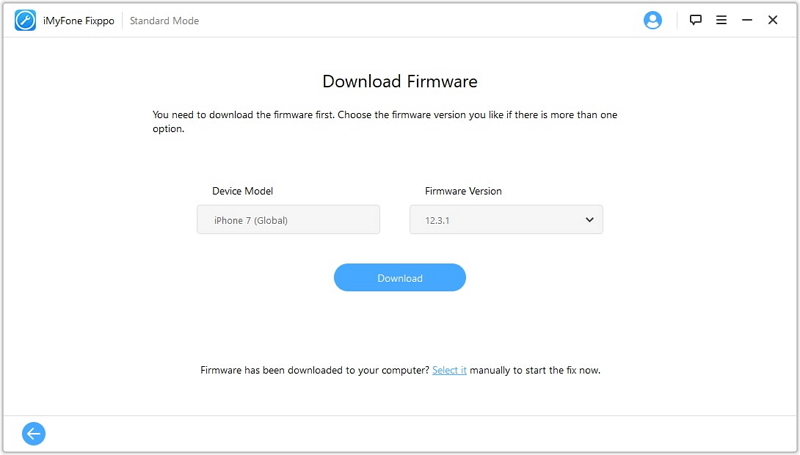 Step 3.The device and firmware information will be shown on the screen. Check it and click the Start button. The program will start the fixing process. During the process, you must not unplug the device or use it as the device can get bricked.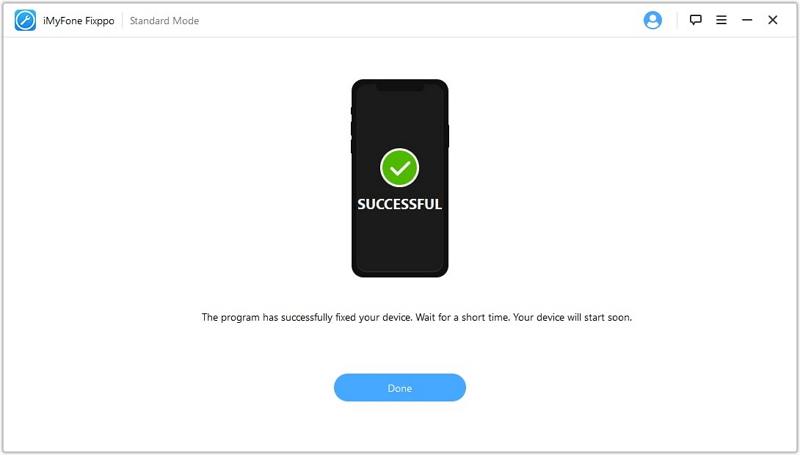 There is no need to worry about its authority, because it has been recommended by many professional websites.

You can also check other users' feedback and then make your decision.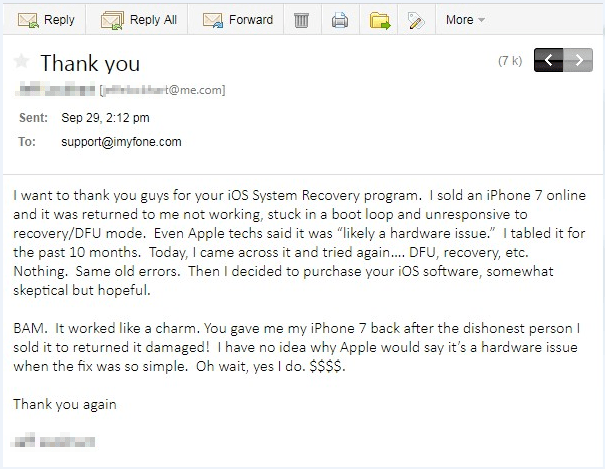 Method 2. Disable Reduce Motion
The Reduce Motion is an option to tone down the animations on your iPhone. It is good for saving battery, but it also reduces some functionality on your device. So, disable Reduce Motion and start using the features normally.
Step 1: Go to Settings -> General -> Accessibility.
Step 2: Scroll down and tap on "Reduce Motion".
Step 3: Toggle off "Reduce Motion" if it is enabled.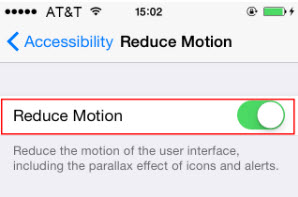 Method 3. Turn on #images
For many users, the setting for #images is turned off by default. You need to turn it on for GIFs to work properly.
Step 1: Go to Settings -> Cellular.
Step 2: Tap on #images and turn it on.
Step 3: If you don't see this setting, you can change your region to the UK and then again to the US.
Step 4: Restart your phone and choose the iPhone language to English (UK).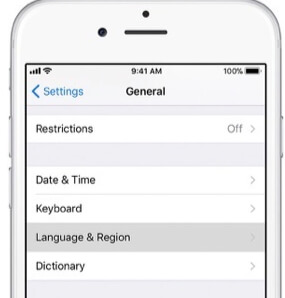 Method 4. Restart the App
Many times, you can restart the app for some functions to work correctly. So, restart the Messages app and check if GIFs are working again.
Step 1: Close the Messages app by pressing the Home button or sliding the bar upwards (depending on your phone model).
Step 2: Wait for a few seconds and then launch the app.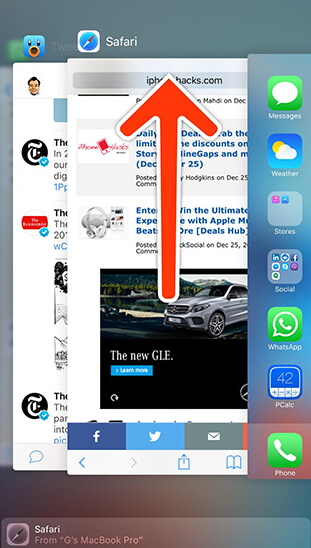 Method 5.Update iOS Version
The older iOS versions may have some bugs and software glitches. So, Apple continuously releases new iOS updates to fix them. Try to update your iPhone if an update is available and then try to use GIFs on your device.
Step 1: Go to Settings -> General -> Software Update.
Step 2: The iPhone will immediately start checking for new updates.
Step 3: You need to tap on "Download and install" if your device shows that an update is available.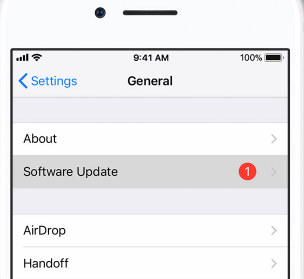 Method 6. Factory Reset Your iPhone
Another way to fix an iOS issue is to factory reset your iPhone. When you choose this option, all the contents of your iPhone will be erased and all the settings will be set to default factory settings.
Step 1: Open Settings and tap General.
Step 2: Tap Reset and then tap Erase All Content and Settings.
Step 3: The device will ask you to save the content to iCloud.
Step 4: After saving the data, tap Erase Now to complete this step.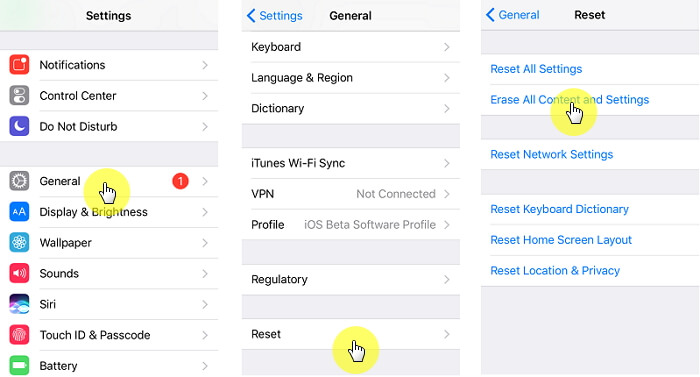 Method 7. Restore iPhone as New via iTunes
You can also use iTunes to restore your iPhone as new to fix this issue.
Step 1: Open iTunes on your computer and connect your iPhone.
Step 2: Select your iPhone after it appears in iTunes.
Step 3: Choose Summary and click Restore iPhone.
Step 4: Click on Restore again to confirm. This step will erase your device and install the latest iOS software. After the process is over, the device will restart. Now set it up as New device.

Tip. Recover Lost Images from iPhone
When you use the above methods to fix this issue, there are chances that the images might be lost. Regardless of how and when you lost the images, you can easily recover them without backup.
After trying the above methods, if you don't mind losing the current data, you can fully restore iTunes or iCloud backups to recover the lost images.
Or, use iMyFone D-Back software to recover the lost images without losing the current data.
iMyFone D-Back is one of the most popular tools for recovering the lost data of iPhone, iPad and iPod touch. It can recover the data even if you don't have an iTunes or iCloud backup. 
Step 1.Open iMyFone D-Back on your PC. Click on "Recover from iOS Device" and click "Start". Connect iPhone to the computer. Click Next when the program detects your device.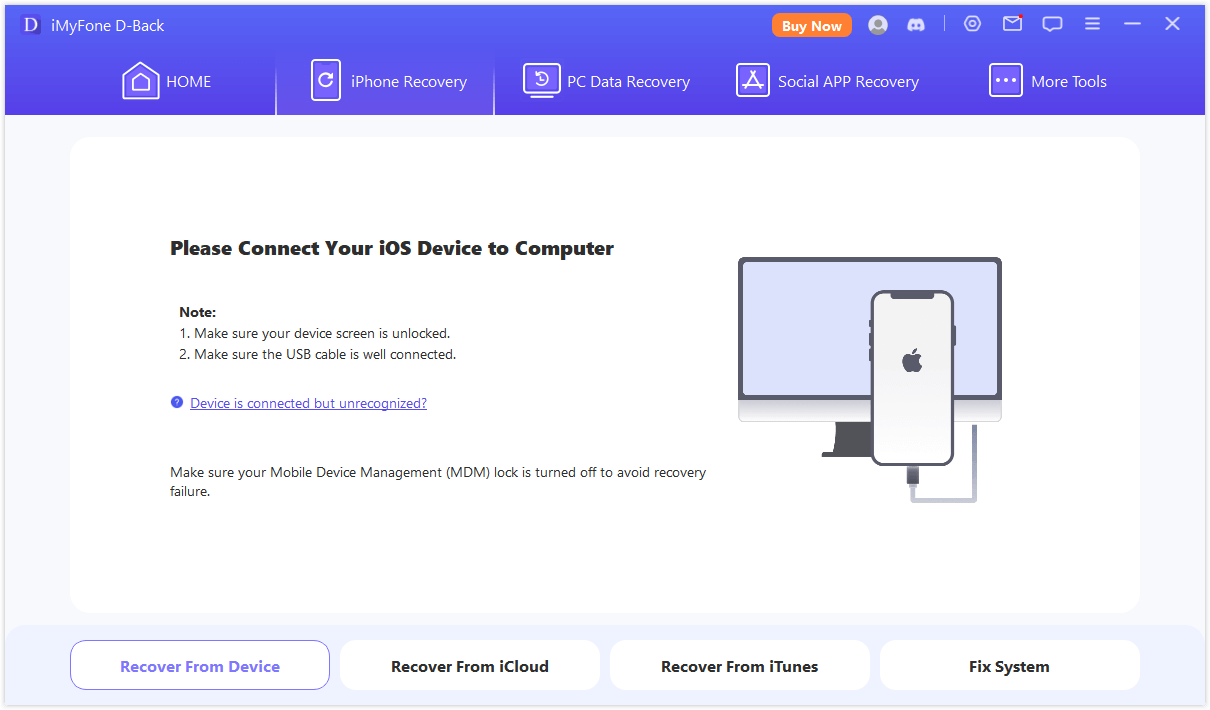 Step 2.All the files types will be shown. Choose Photo under Photo & Video and click Scan.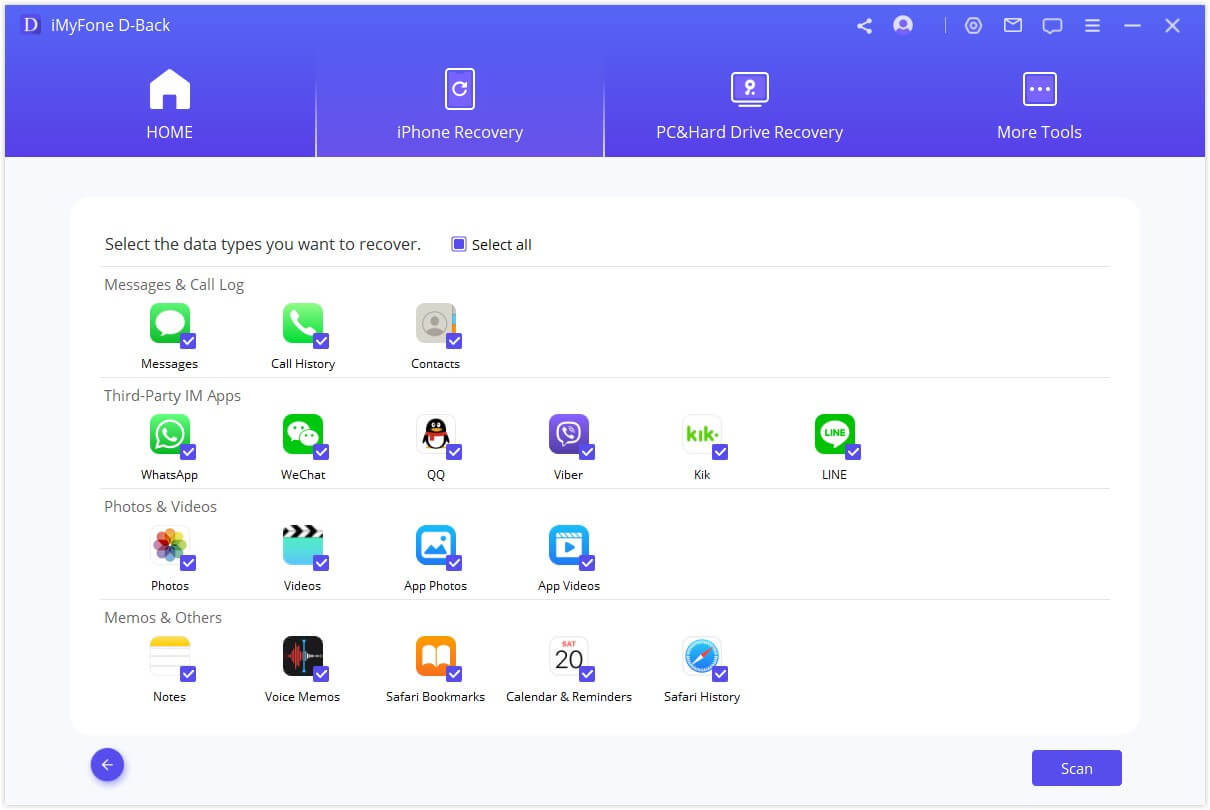 Step 3.After the scanning process, all the photos will be displayed. Select the photos you want to recover and click Recover. Create a new folder or select an existing folder to save the recovered photos. Once the process completes, all the photos will be recovered and saved in the folder.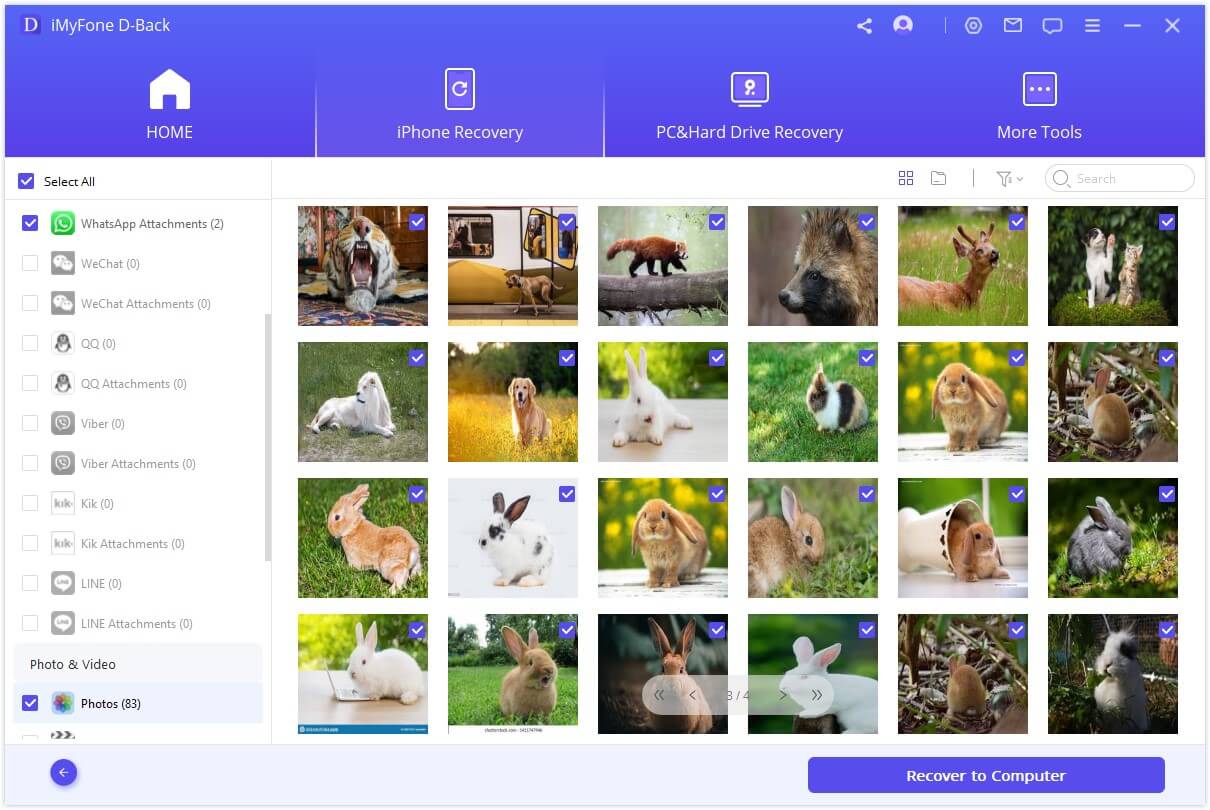 Conclusion
Whenever you encounter GIFs not working on iPhone issue, view the methods given in this article. Follow the steps carefully so that the issue gets fixed quickly. For any other issue on your iPhone, you can ask us through the comment section below.