iPhones have become an essential part of our lives as they do almost everything to make our lives easier. These days everyone is so busy with these electronic gadgets that they hardly find any free time for themselves or to do any other work. People become addicted to it.
This article will tell you how to disable the iPhone temporarily for getting some time off the phone. These methods will also prove useful if in case you have got a new phone and want to stop using your old iPhone. Once temporarily disabled, after a few days, you might want to undisable it again. This article will also tell you about the different ways in which you can undisable your iPhone to start using it normally again.
1: Disabled iPhone Using Screen Time Restrictions
You can temporarily disable your iPhone/iPad by setting up Downtime and putting a screen time restriction. You can know how to disable the iPad/iPhone by following the steps below.
Step 1: Open the "Settings" option and scroll down and tap on "Screen Time".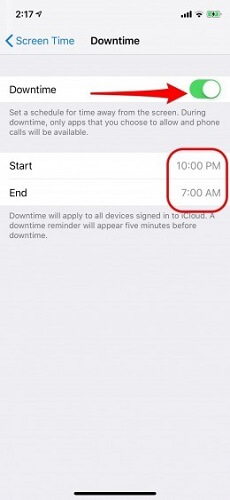 Step 2: From the "Screen Time" option tap on "Downtime" and enable it by turning the slider to the right and enter the "Start" and "End" time.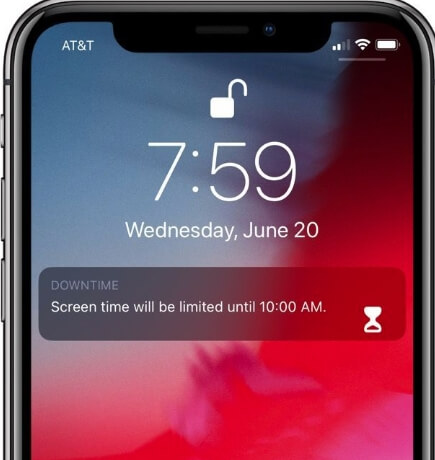 Five minutes before the Downtime begins you will be notified and then when it starts you will again be notified. For the time limit entered by you, all the applications will be grayed out, if you wish you can go to the "Settings" option and disable Screen Time.
2: Disabled iPhone With A Wrong Passcode
You can also disable your iPhone/iPad by entering the wrong passcode several times. Knowing how to disable the passcode on the iPhone follows the steps mentioned below.
Step 1: Once you enter the wrong passcode for six times in a row, it will show you that "iPhone is disabled, try again in 1 minute".
Step 2: This time limit will keep increasing from 1 minute to 60 minutes after which your iPhone will be completely disabled.
Before doing this, make sure that you have created a backup of all the important data on your iPhone/iPad as once your iPhone is disabled this way, you may need to reset your iPhone to original factory settings to undisable it.
3: Disable iPhone Using iPhone Lost Mode
You can use the feature of Find My iPhone in iCloud to remotely disable your iPhone. For this, you will have to first make sure that your iPhone must be turned off or not connected to the Internet. Follow the steps below to know how to disable my iPhone with the help of Find My iPhone feature on iCloud.
Step 1: Using any other device visit iCloud.com or open the Find My iPhone on any other iOS device.
Step 2: Using your Apple ID and password which is linked to the iPhone which you wish to disable, log into your account.
Step 3: From the top of the page, click on "All Devices" and click on the device which you wish to disable.
Step 4: To erase the contents of the iPhone, click on "Erase iPhone".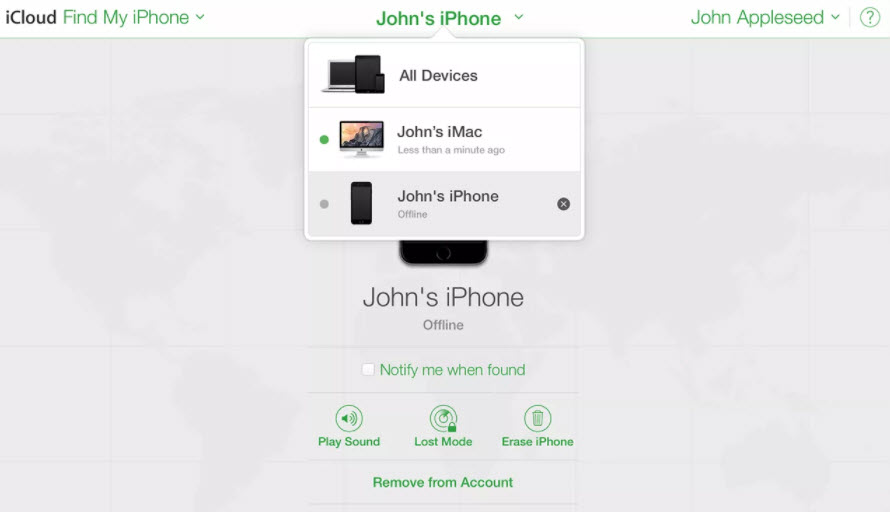 Extra Tip: How To Undisable An iPhone/iPad
Once you have disabled your iPhone/iPad, you might want to undisable it. To know how to undisable an iPhone follow the steps mentioned in the points below.
1. Turn Off Screen Time
For the "Way 1" mentioned above to disable an iPhone, you can simply undisable it by going to "Settings" and then to "Screen Time" and turning the slider to the left.
2. Enter The Correct Passcode
For the "Way 2" and "Way 3" mentioned above, you can undisable your disabled iPhone by simply entering the correct passcode.
3. Fix Disabled iPhone Without Passcode/iTunes
If in case you don't know the passcode and want to undisable your iPhone without the help of iTunes, you can factory reset it by using the highly recommended software iMyFone Fixppo. Follow the steps below to know-how.
Step 1: Download, install and launch the Fixppo software on PC/Mac and from the main interface choose the option "Advanced Mode" to factory reset your iPhone.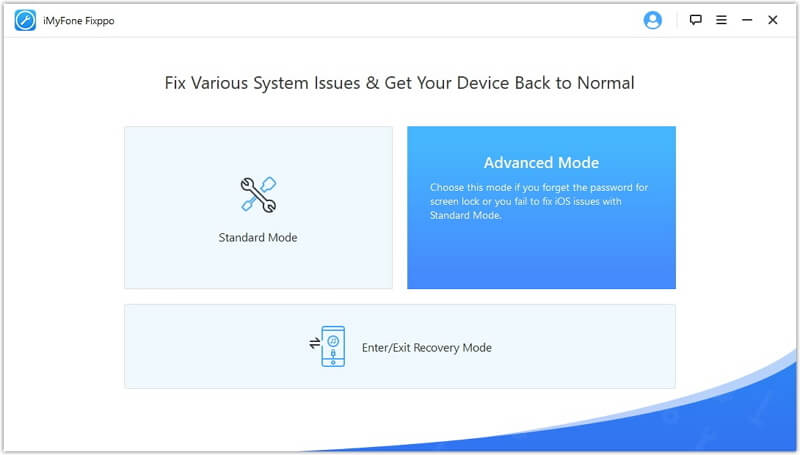 Step 2: When prompted, connect your iPhone/iPad to your PC/Mac with the help of a USB lightning cable and then click on "Next".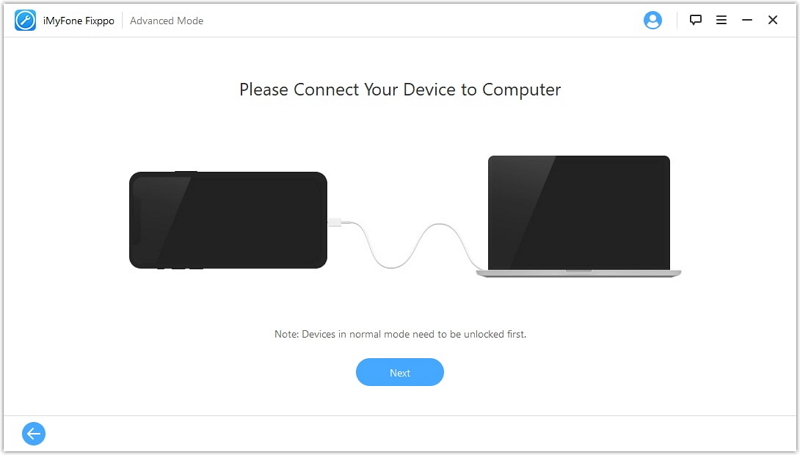 Step 3: Download the latest firmware after confirming your iPhone model and the firmware version by clicking on "Download".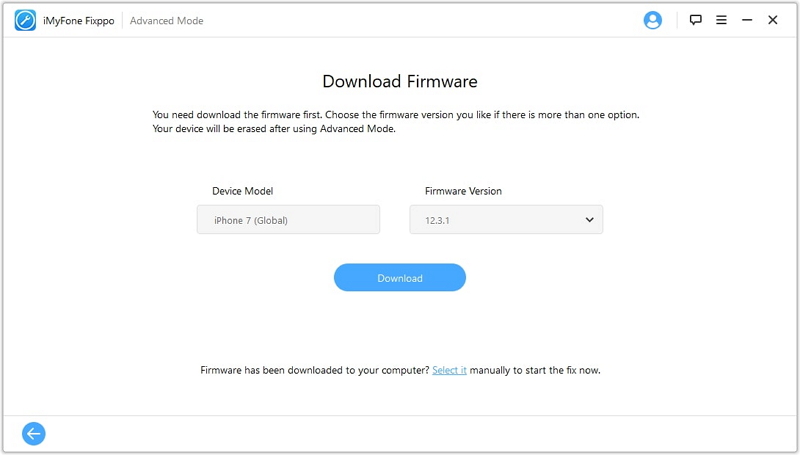 Step 4: Click on "Start" to start the factory reset process.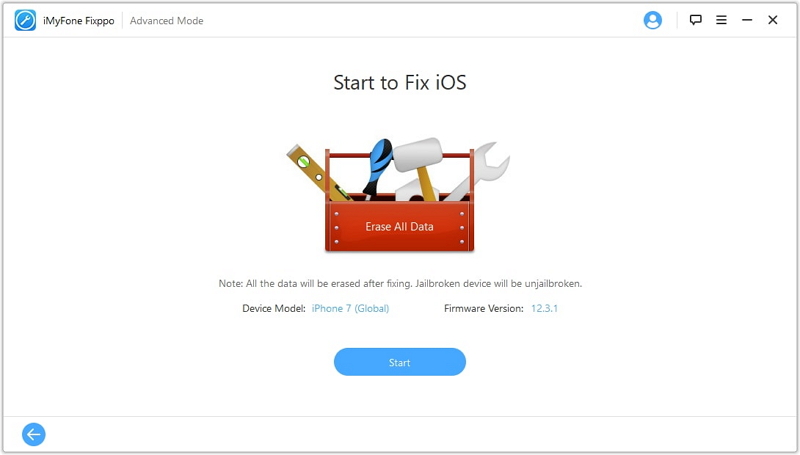 Your iPhone will be restored to its original factory settings and will be un-disabled for normal use.
What Else You Can Do with iMyFone Fixppo:
Enter & Exit Recovery mode in 1 click.
Fix iPhone software problems without losing data, including iPhone stuck on the black screen, iPhone frozen, Apple logo, reboot loop and so on.
Downgrade iOS update on your iPhone/iPad/iPod.
Reset your device to fix severe problems.
Conclusion
Whenever you need a little time off from using your iPhone you can easily temporarily disable it using the methods mentioned above and you can again undisable it and use it normally by following the steps mentioned above. If nothing works and your iPhone stays disabled then you can use the highly recommended software iMyFone Fixppo to factory reset your iPhone and undisable it for normal use.