Are you having issues with your iPhone iOS 16 Lock Screen not working? Or have you been bitten by the bug and have this issue on your iPhone? If so, then today's post is definitely for you. Now, move on!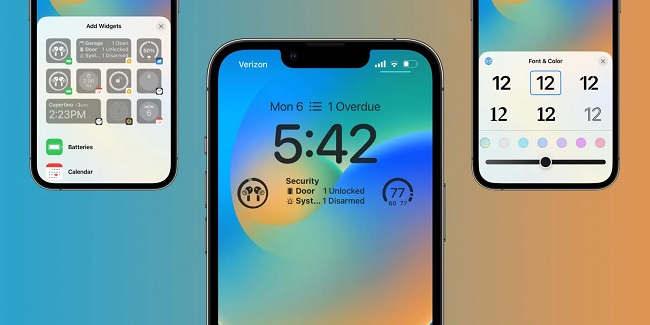 Part 1: What is the Full-screen Lock Screen Music Player in iOS 16?
The full-screen music player stands out among iOS 16's new features. Previously, whenever you started listening to music on Apple Music or Spotify, a music player widget with a small replica of the album art would appear on your lock screen and provide a fast option. However, with the iOS 16 lock screen update, you may now display a full-screen music player with larger album art in the middle and a second smaller audio player below it to manage to play.
With this new iOS 16 music lock screen update, the full-screen music player has returned to the lock screen interface, providing users with a whole new experience in which the album is set in the middle, and controls are located at the bottom.
Part 2: Why iPhone Not Playing on Lock Screen?
We're sorry that the music player is not showing on your iOS 16 lock screen. There are a few reasons this may have happened:
The iOS 16 beta three hasn't been installed successfully.
The iOS 16 music lock screen is not functioning bug persists. Or, even if you are sure everything is going according to plan, a little bug might cause the issue.
The third reason might be a bug disturbing your iOS device. You can get rid of it easily, don't worry.
Part 3: How to Fix Full-screen Music Player is Not Showing on iOS 16 Lock Screen?
If you are a music lover and want to listen to your favorite songs, then you need to know how to fix the full-screen music player not showing on the iOS 16 lock screen. The full-screen music player will let you access all the features and options of the app. However, sometimes, you may face problems with the full-screen music player due to technical issues. In this case, some simple solutions can help you resolve this issue.
1

Check Updates
First, make sure you have the latest updates. If you haven't updated to iOS 16, download it. Open Settings > General > About on your device, and now you can see the most recent iOS version downloaded on your iPhone. If it's not the latest version, update it.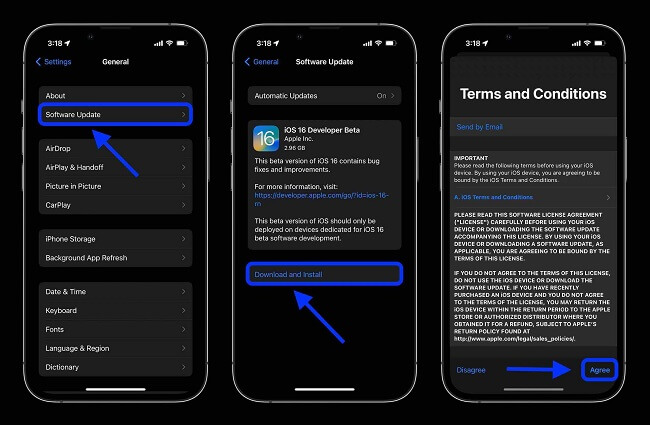 2

Tap on Album Art
Try clicking the album image if the full-screen audio player is still not visible on the iOS 16 Screen. Lock the screen while playing music on any music player, then tap the album art in the shrunk player view. This often displays the expanded music play, which takes up the whole screen of the iPhone. But if the issue persists, attempt to fix it in this way.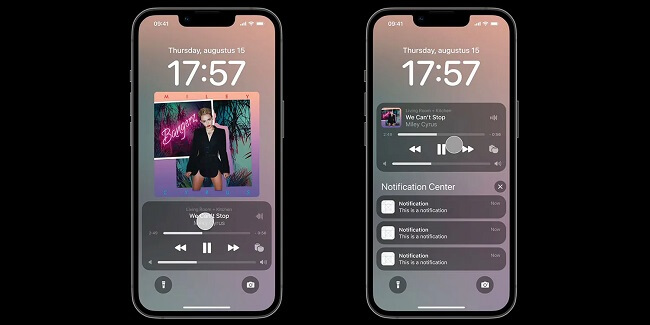 3

Restart your iPhone to Help
Background services are restarted, and all system and app cache files will deleted. You can force restart your iPhone by using the instructions below, which can assist in fixing your lock screen music player. Press the volume up button, then quickly let go.
Press the volume down button, then immediately let go.
Long-press the side button and release the side button once you see the Apple logo.
Now that you've released control, your device may restart as usual and fix your problem.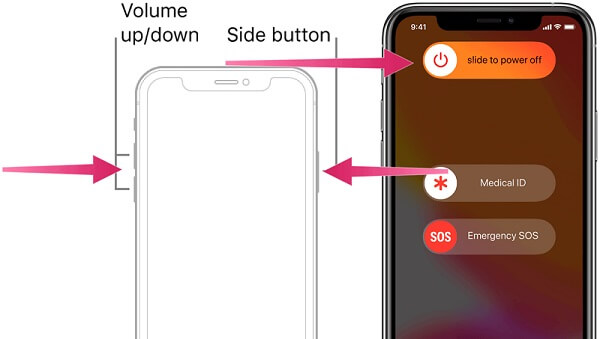 4

Fix iOS Glitches - iMyFone Fixppo
If you have tried all of the above ways to sort things out but still the music player isn't showing on the iOS 16 lock screen, using a third-party tool is the best way to eliminate this issue. Here we will recommend you to use iMyFone Fixppo. This powerful tool can help you fix all your iOS device's glitches. If your iOS device has any issues, it can assist you restoring it to working order either. It is an expert iOS repair tool that works with all iOS devices, including the iPhone 14 series.
Fix iOS System Problem without Data Loss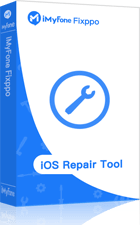 iMyFone Fixppo
Step 1.Install and start iMyFone Fixppo and select "Standard Mode" from the main menu, then connect your iOS device to your desktop.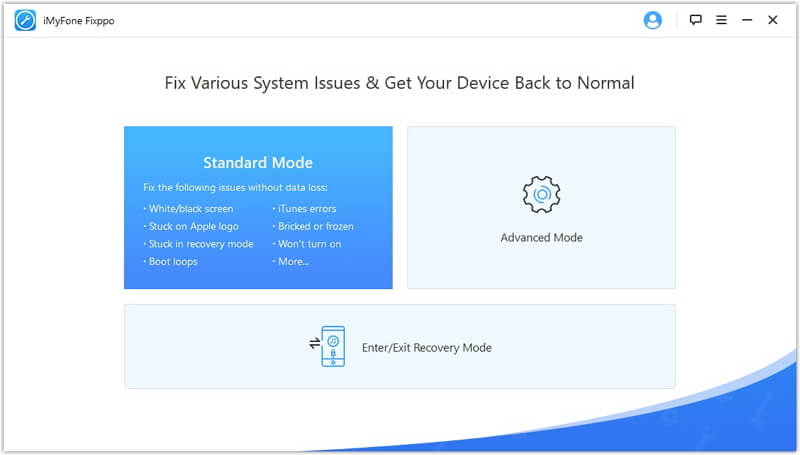 Step 2.The possible firmware versions for your device will be brought by iMyFone Fixppo when it recognizes the model of your device. Download the latest recent firmware update for your gadget.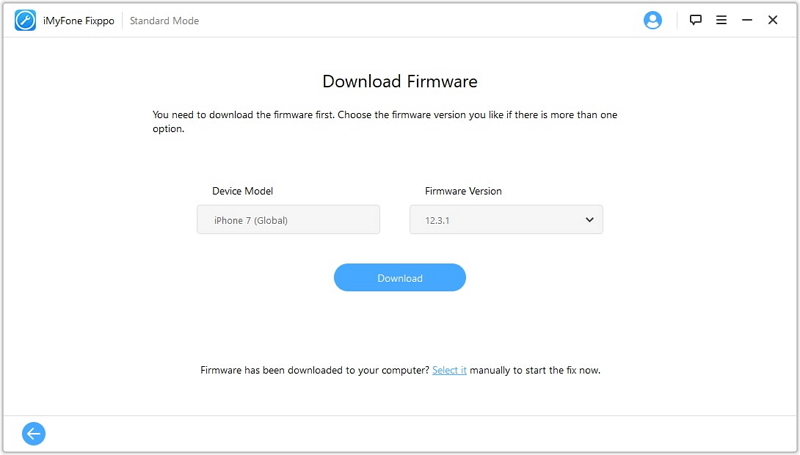 Step 3.Star the repair, and restart your iPhone when the procession finished. The lock screen should be work as normal.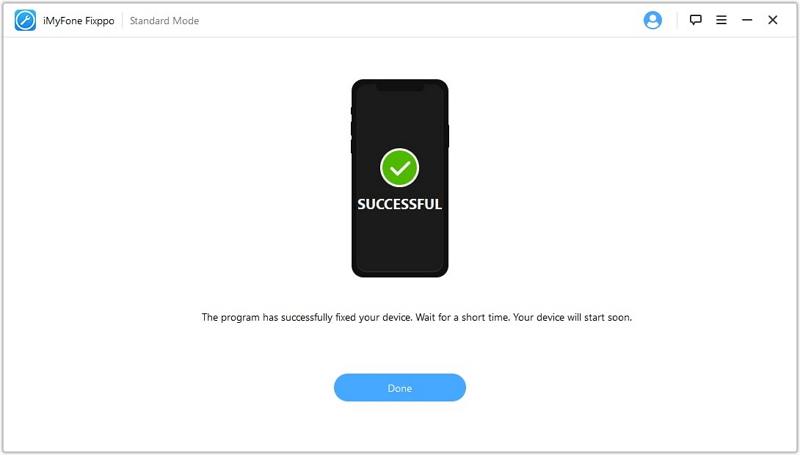 Final Verdict
Fortunately, fixing this full-screen lock screen music player in iOS 16 takes a few minutes. It's easily done; you don't need to be a technology whiz to fix this problem yourself. Now that you know how to do it yourself, hopefully, you can return to using your iPhone as intended.