What to do when iPhone keeps asking for an email password? Does this mean your system is crashing, or is there some other issue happening in the background preventing you from reading communication through email?
We go over some of the more common methods to fix this problem so you can get back to enjoying emails from friends, family, and coworkers. Let's move on!
7 Ways to Fix Mail on iPhone Keeps Asking for Password Manually
You could be facing an issue with your mail on your iPhone keeps asking for a password because of several different reasons. You may have the incorrect password, or need to reset some of your settings for a clean interaction between your device and the mail server. Whatever the reason, here are some easy-to-follow repairs to the problem.
1

Re-Enter Password
The most common reason your email client is asking for your password again is that it was reset accidentally or was entered incorrectly. A quick and straightforward solution for this problem is to re-enter the original password.
Open Settings > Mail > Account .

Open the one requesting your password, select the Re-enter Password option and follow the instructions.
2

Disable and Enable Mail Toggle
There could be a timing issue between your device and the mail servers. It can happen when multiple apps are requesting to use your email authentication. The easiest way to fix this problem is toggling off and on this service, so it refreshes.
Open Settings > Mail > Accounts, and select the email account with the issue.
Disable the Mail toggle, wait 30 seconds, then toggle the option.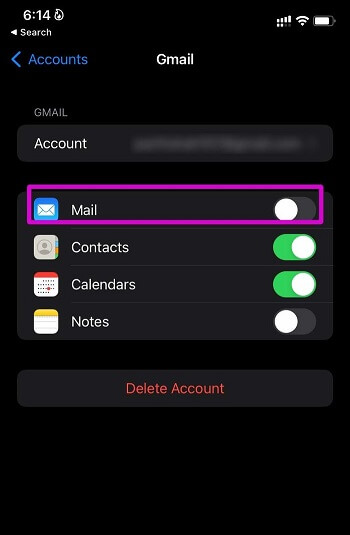 3

Add Account Again
A conflict could have occurred, causing your iPhone keeps asking for an email password exchange. It might be from an automatic update or something happening on the server side of the equation. Either way, you can remove and add your email account again to restore and sync your email with your applications.
Open Settings > Mail > Accounts, and then delete the one with the issue.

Go back to Accounts and select Add Account option again. Then select your email provider and follow the login directions.
4

Reset All Settings
It is the nuclear option because it will erase all your data on your iPhone. Make sure you have a backup of your photos, videos, messages, and other personal data before attempting to reset your settings.
Go to Settings > General > Reset iPhone > Reset > Reset All Settings.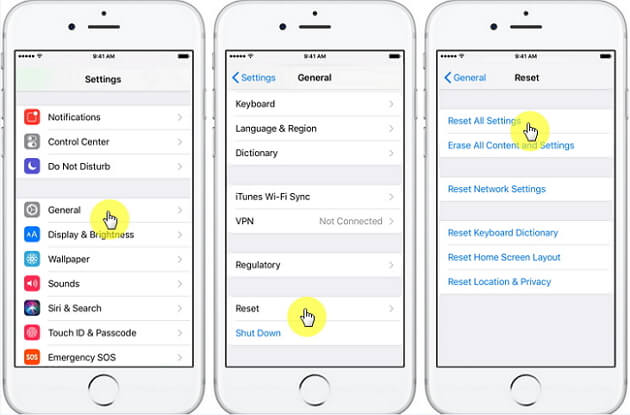 5

Reinstall Mail App
A more common problem is your mail app has had a bug in its operations. You can try restarting your iPhone first, but if that doesn't work, you may need to reinstall the app to help to fix the iPhone keeps asking for an email password error.
Long press the Mail app and delete it from the menu, then go to App Store to re-download the Mail app.
After downloading and installing the app, log back into your account.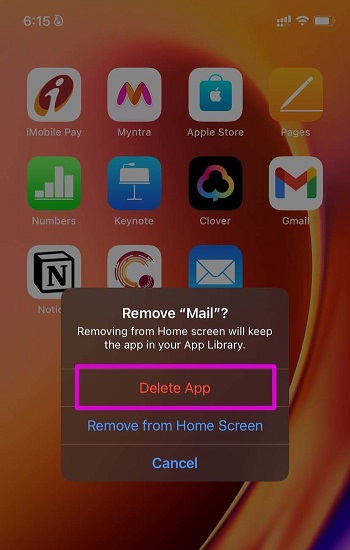 6

Update iOS
Apple frequently updates its operating system whenever there are app conflicts, security issues, or common bugs. Sometimes, these updates get in the way of usual operations like checking your email for new messages. You can avoid these problems by keeping your iOS up to date.
Go to Settings > General > Software Updates, and install the lastest iOS version.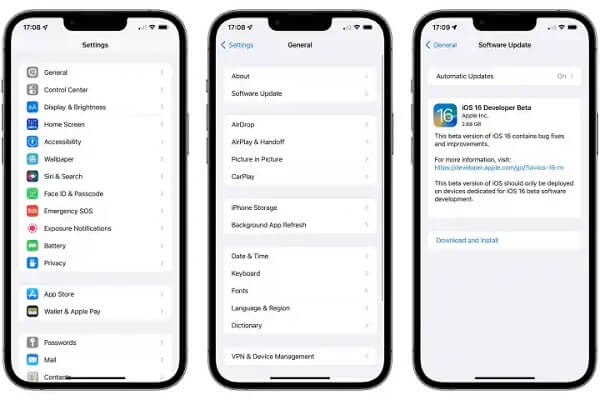 7

Add Email as Exchange Account (Outlook Only)
This fix is only available to users who also use Microsoft Outlook. It involves adding or editing your email account to become an exchange. This is frequently successful but a little different than some users may be used to doing.
Go to Settings and tap on Passwords & Accounts.
Locate the account you have a problem with and delete it.
Confirm your action, wait 15 seconds, then tap on Add Account > Exchange. Then enter your account credentials and then hit the Sign In button.
Follow the on-screen directions.
One-Stop Solution to Fix iPhone Keeps Asking for Email Password
If your iPhone still asking for an email password, there may be something wrong with your iOS system. In this situation, you'd better use a third-party app to help! Here we recommended iMyFone Fixppo to you!
Not only fix the iPhone keeps asking for email password issues, but this software also allows you to reset your iPhone without needing passwords. You can secure your data from deletion and then conduct a simple repair to resolve issues like email passwords - all without jailbreaking your iPhone.
iMyFone Fixppo
One-stop Solutions to Fix iPhone Swipe Up not Working Issues
Follow the steps below to use iMyFone Fixppo to fix iPhone keeps asking for email password issues
Step 1.Download and install iMyFone Fixppo on your PC and click Standard Mode on the main screen.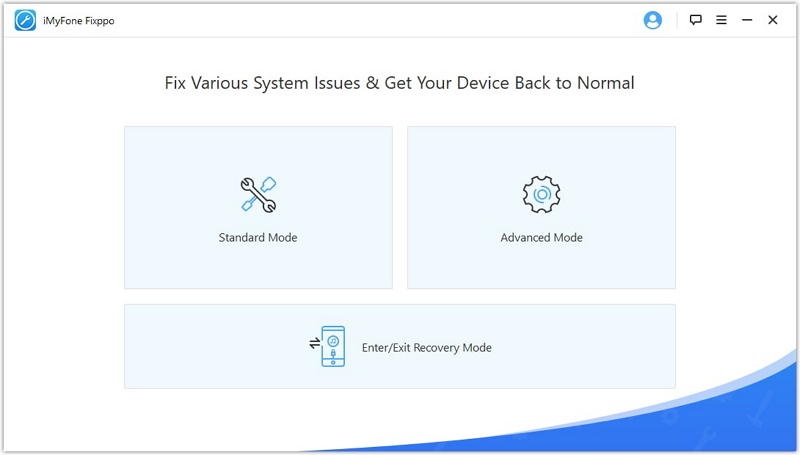 Step 2.Connect you iDevice to PC and click the Next button. Don't forget to choose Trust this PC on your iPhone.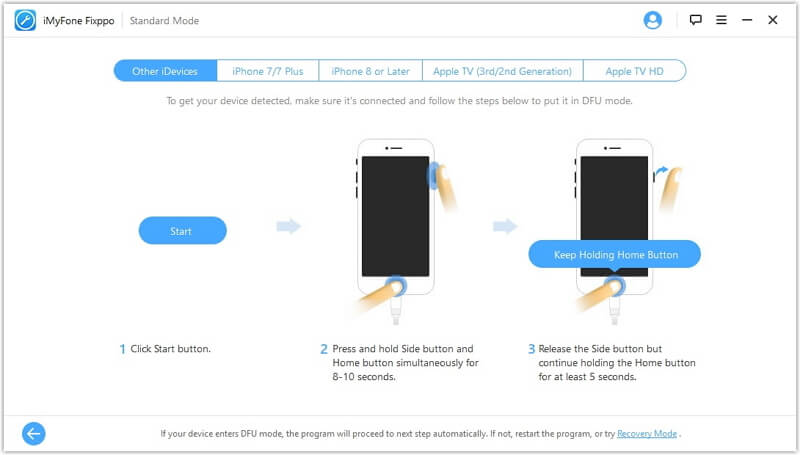 Step 3.Download the firmware on your iPhone by clicking the Download button.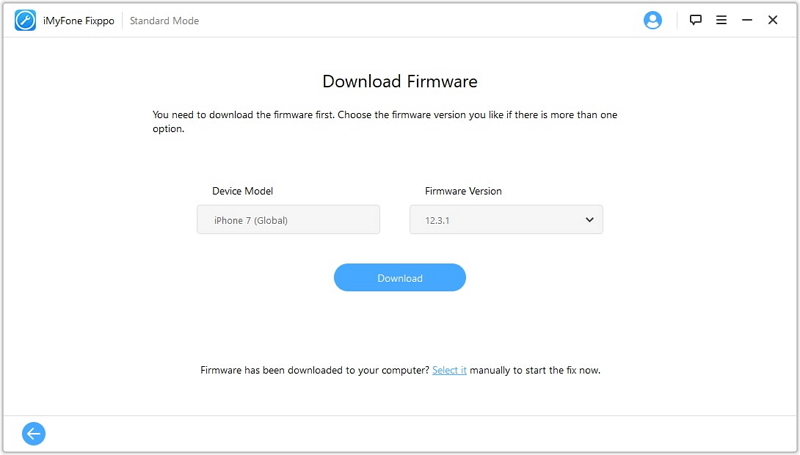 Step 4.Keep waiting for the procession finish. And your iPhone will not keeps asking for email password after restart.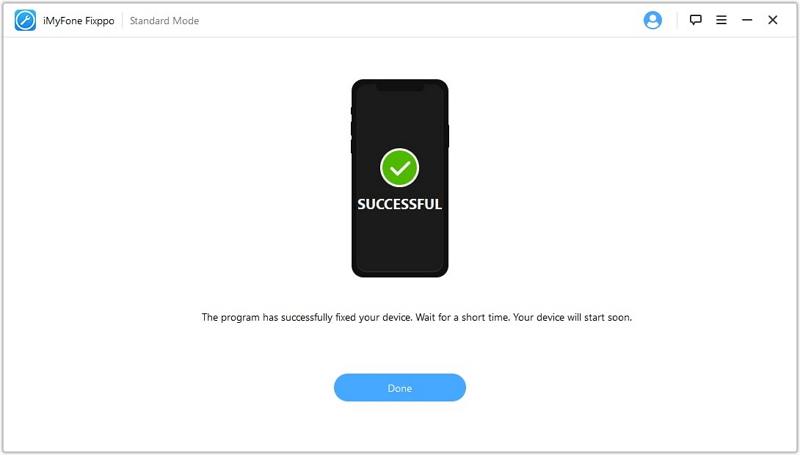 To Conclude
It can be frustrating dealing with your iPhone keepsake asking for email password. Try the methods we suggest first. If none of them are successful, download and install iMyFone Fixppo for free to experience the advanced UI and benefits. Then, when you are ready, upgrade to the premium version to enjoy all of the incredible features. You'll have your iPhone email up and running in no time with Fixppo to help.