The primary purpose of any mobile device is to enhance communication. Part of that function is to receive voicemails about a change in time for meeting up with friends or critical changes to a work project you are working on with peers. So what happens with your iPhone voicemail not playing gets in the way of your everyday life? Don't worry; we have your back with reliable fixes so you can get the full capabilities of your smartphone.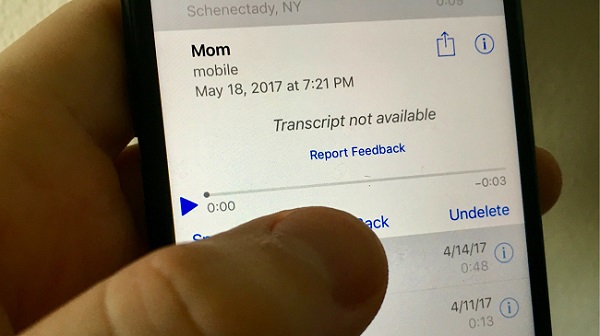 Why is My iPhone not Playing Voicemail?
There are only two main reasons you may be experiencing the issue of your iPhone not playing voicemail. They are related to a carrier issue (network) or a software problem (on your device). Most of the time, these can fix with a quick reboot, but others require more steps. In general, the problem is going to be:
Not downloading voicemails from your career because of poor cellular or WiFi signal.
Out-of-date software on your device.
App or function conflicts happening in the background
Not enough space on your device.
If you are experiencing any of these issues, don't panic. We have put together some of the most reliable fixes to get your voicemails back on track.
Solutions to Fix iPhone Voicemail not Playing
Each one of these solutions for why won't my voicemail play is easy to follow and will most likely do the trick. So take your time and try them one by one until you are able to listen to all of your voicemails once again.
1

Close and Reopen the Phone App
It might seem relatively simple, but if your phone application is not operating correctly, you can try to close it out and reopen it again. This refreshes the app so that it contacts your wireless carrier again without any conflicts. You can swipe up from the bottom of your device to show what apps are open and close them out one by one. Then reopen your phone app, and you should be all set.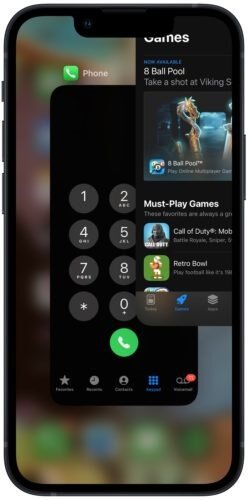 2

Reset Your Voicemail Password
Not everyone has a voicemail password on their iPhone app, but that doesn't mean default security features don't conflict with your ability to download voicemails. Unfortunately, this will require you to contact your carrier service. We will use AT&T as our example here, just because it is popular with iPhones.
Go to the AT&T voicemail password change page and enter your credentials.
Click on Account & Services > My Wireless, then select your device and choose to reset your voicemail password.
Verify with your Unlock OTP password. Then you can change Your AT&T Wireless Voicemail Password to something new.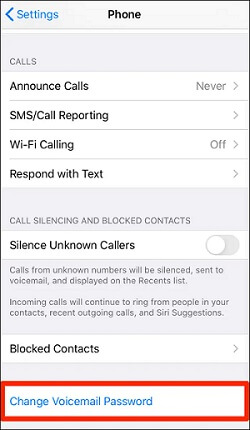 3

Turn Your iPhone Off and Back On
Again, even though this fix to your voicemail not working on iPhone may seem simple, in reality, it is one of the most effective repairs for so many conflicts. You are ensuring all of your software is running the way it is intended to be by shutting down any apps or processes that may be getting in the way.
4

Try the Save & Listen Trick
A lesser-known fix is to work around the phone app by saving your voicemail to a different location and then listening to it there. You can do this by using the Voice Memos app or the Notes app that are native to your iOS version.
Go to Phone > Voicemail. Open the voicemail you wish to save.
Tap on the Share button to copy the voicemail. Then open either the voice memo or notes app and paste it there.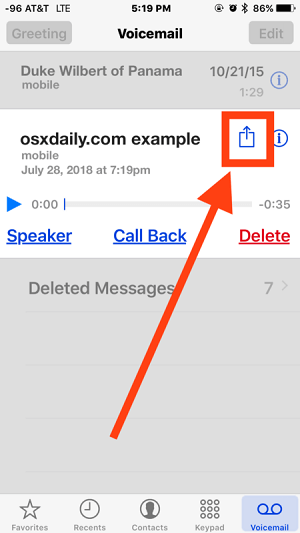 5

Call Voicemail Directly
Just like the phones from the past, you can directly tap into your voicemail by calling it up to review messages. The easiest way to do this is to call your phone number from your device. You may be asked for a password, which tends to be the security password for your carrier's home website. If this doesn't work, you need to contact your carrier (AT&T, Sprint, Verizon, etc.) and request help.
6

Reset Network Settings
Anytime your cellular or WiFi connection is causing an issue or has spotty service, it may need to be reset. This will cause your device to forget any passwords to that network, so you may have to re-login once you have completed the process. Just a head's up in case you do not remember a password.
Go to Settings > General > Reset > Reset Network Settings.
Confirm the operation.
Be careful not to select a different option that will delete all the data on your phone. You are only dealing with the network settings.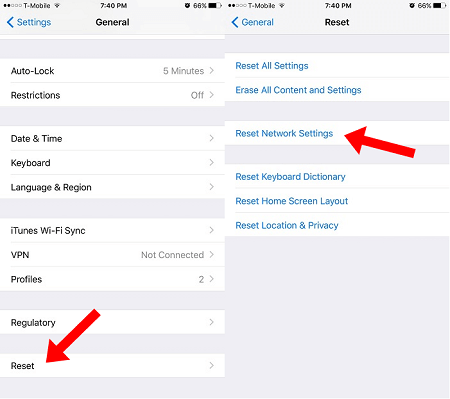 7

Repair iOS System
You may also be experiencing the iPhone not playing voicemail if the battery is not holding a charge and dying all of the time or if there is an issue with your iOS software. In those cases, you will need powerful third-party software that can detect the problems and fix them safely without risking your private data. For that, we suggest you using iMyFone Fixppo.
This is a robust repair tool with an easy-to-understand user interface that will quickly and accurately fix any issue you are having on your iPhone. That includes when your voicemail system is not working properly.
Fix iOS System Problem without Data Loss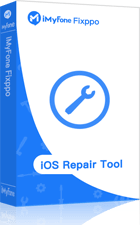 iMyFone Fixppo
To Conclude
It can be a real hassle when your iPhone voicemail not playing causes problems in your day-to-day life. While many of these easy fixes will most likely do the trick, you should also check out the free download of Fixppo from iMyFone in case you need a more powerful solution. This way, you can get to know the software and have it ready for any other issues that may arise. Good luck, and we hope this repairs your voicemail challenges.