Question
'Hello, I upgraded my iPhone 13 Pro to iOS 16 just 4 days ago. Since the update, when I Search for an app using Spotlight it no longer gives immediate results with a partial app name. I have to type the full app name with correct spelling and press Search button. After approximately 5 seconds the app will come up. Has anyone else had this problem or found solutions?' -- From
Reddit
When I personally encountered this problem a few days ago, I realized this is a problem not uncommon on the Internet now. Have you run into the same problem like us and eager to find a suitable solution? If that is the case, you're in the right place. In this article, I'll detail 7 possible solutions for your iOS 16 slow Spotlight search problem.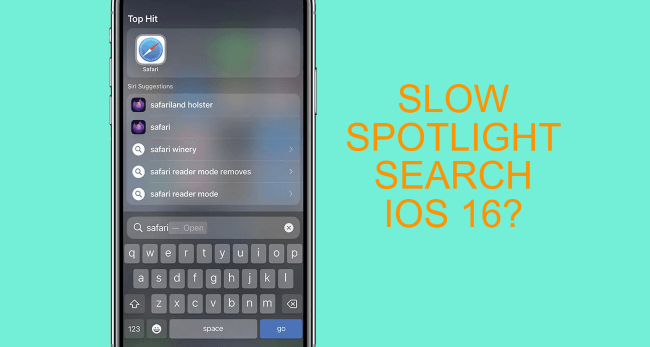 How to Fix Slow Spotlight Search after iOS 16 Update?
1

Disable Siri Suggestions
Siri makes suggestions for what you might want to do next based on how you use these apps. When you enter the first letter, some relevant apps will show up promptly to save your time. This is convenient but may make your device get stuck for typing too fast. If your Spotlight search on iPhone become slow, it might have something to do with it.
Step 1: Go to Settings>Siri & Search>Suggestions From Apple.
Step 2: Toggle off the button next to Allow Notifications, Show in App Library, Show When Sharing, Show When Listening.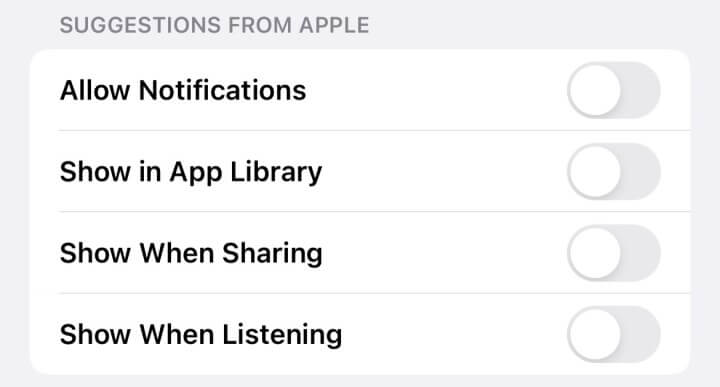 ---
2

Disable and Reenable Search for Individual App
If there are certain apps you would use in your daily life and you rely much on the Spotlight search, then you may want to check if there is something wrong with those apps.
Step 1: Go to Settings>Siri & Search>Choose the app you want.
Step 2: Toggle off those buttons in the While Searching and Suggestions Sections, then go back to see if this work. If it does, you can toggle them on later.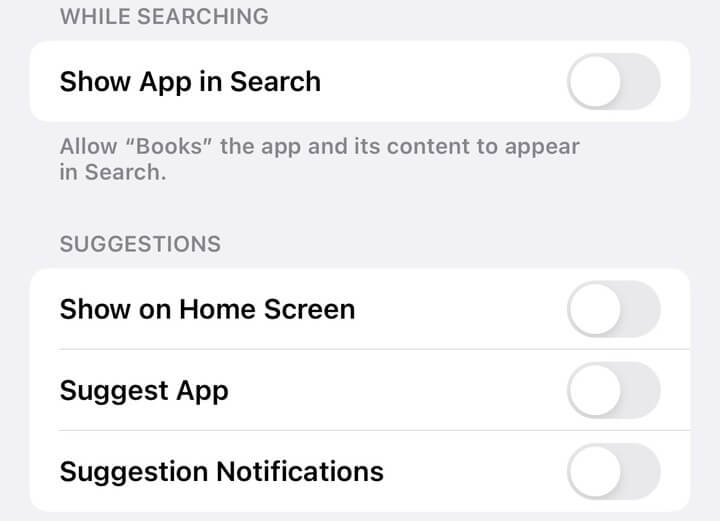 ---
3

Seek Help from a Third-Party Tool
Some of the solutions mentioned here are trying to solve the problem lies in your iPhone Settings, if there is iOS glitch, you should try another way. iMyFone Fixppo is an iOS system Recovery tool dedicated to solve iOS-related problems. If you want to fix this slow Spotlight search after iOS 16 update problem right away, then Fixppo must be your choice. Check the following steps to see how it works effectively.
Step 1: First thing first, download and install Fixppo to your computer, then choose its Standard Mode.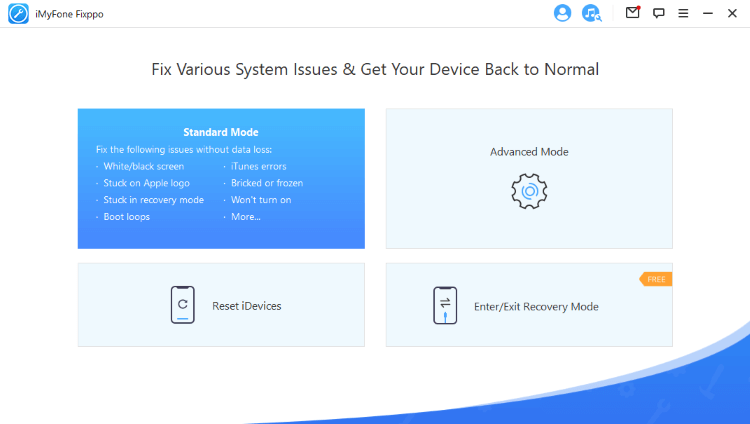 Step 2: Take a lightning cable to connect your device and computer, then follow the instructions to enter Recovery Mode.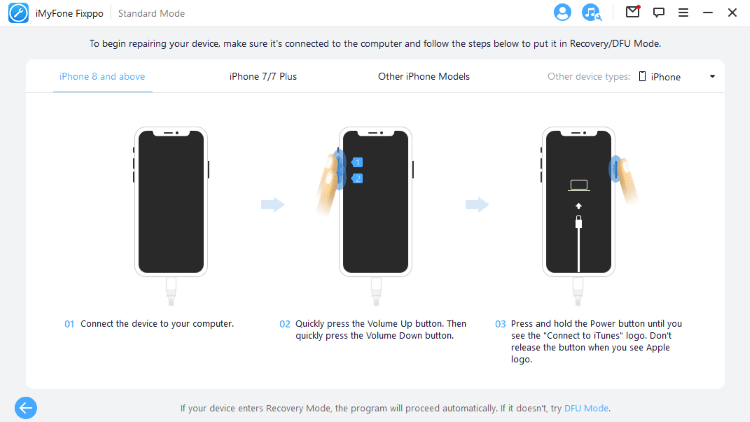 Step 3: Once you are ready, click on Download button to download the suitable firmware package that show up on the screen.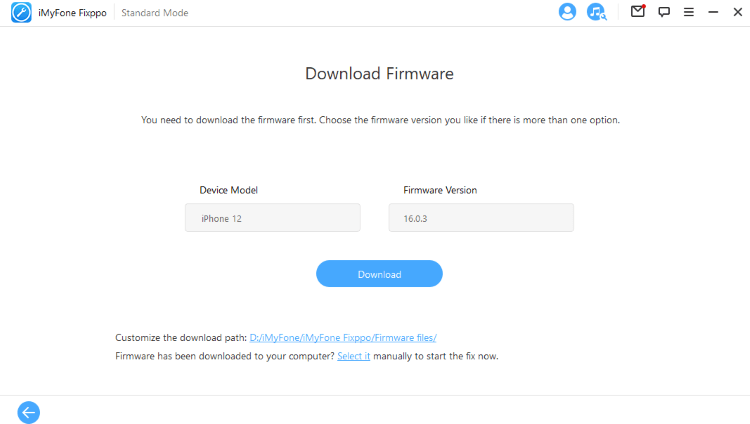 Step 4: When the Done button shows up, it means Fixppo completed its job in fixing your slow Spotlight search on iPhone problem successfully!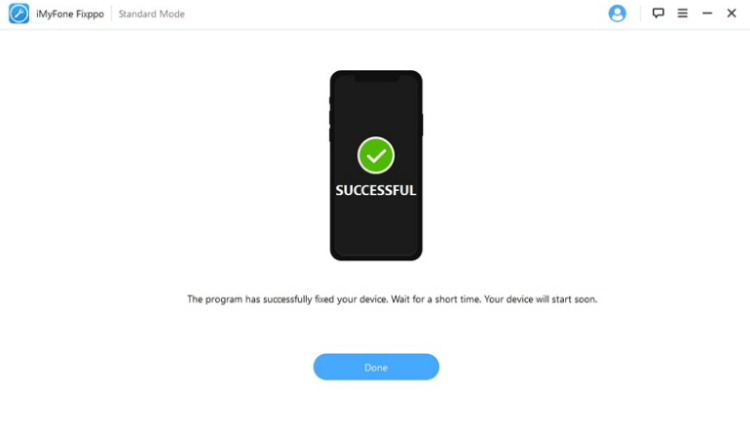 If you want to know the details about how Fixppo work, you can check the user's guide here and download it to try it yourself!
---
4

Clear Spotlight Search History
As we all know, phone will act slow if it has no enough storage space to perform its job. And it's necessary for us to clean it up occasionally. And this is also applicable to this Spotlight search problem. Follow the steps below, then check if your Spotlight search can work at normal speed again.
Step 1: Go to Settings>Siri & Search>Content From Apple.
Step 2: Toggle off the button next to Show in Look Up and Show in Spotlight. You can toggle them on later if needed.

---
5

Reboot Your iPhone
After making some adjustments to your iPhone settings, we also recommend you to try this method. It may seem basic but it works in many situations. Nothing is running by turning the phone off and when you restart it again, you may be able to avoid this iOS Spotlight search become slow issue.
Step 1: Press and quickly release the Volume Up button.
Step 2: Press and quickly release the Volume Down button.
Step 3: Press the Side Button, when the Apple logo show up, release it.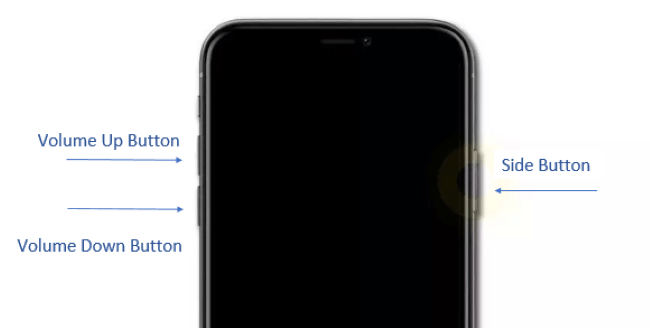 ---
6

Update iOS Version
Since Apple will rectify many bugs with every iteration, making an update is also important in today's talk. So if your iPhone is still in iOS 16, updating to the latest version is worth trying in order to solve the Spotlight problem on your iPhone. Here is how to make a software update.
Step 1: Go to Settings>General>Software Update.
Step 2: When a new update is available, you can install it under stable network connection.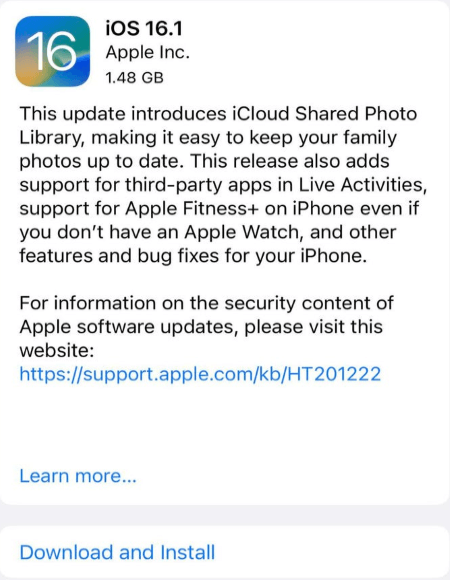 ---
7

Reset All Settings
This may be your last resort. Though it sounds a bit troublesome to reset all settings, it's still considered to be a way to solve iPhone bug problems. All your preference settings including your previously stored network, accessibility settings, privacy settings and so on will be restored to default settings. One thing for sure is that your photos, files, messages, and other private data will be kept as usual, so try it to see if it works.
Step 1: Settings>General>Transfer or Reset iPhone.
Step 2: Reset>Reset All Settings.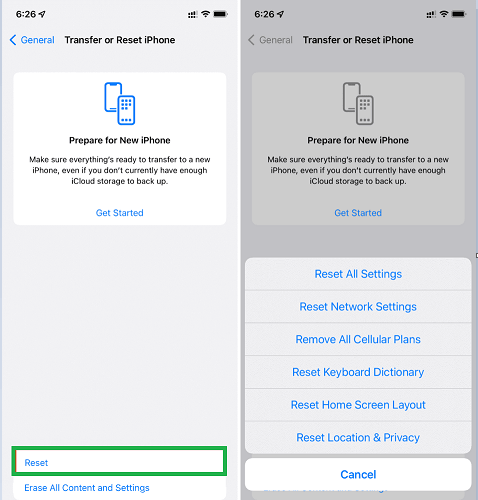 Hot FAQs about Spotlight Search
1

What are the benefits of Spotlight search?
You are allowed to search up-to-date information about movies, TV shows, online images, etc.
You can quickly look up an unknown word from this index.
Searching for something you need in locked screen is also allowed.
All relevant information in your iPhone will show up when you enter anything you want.
2

What are new features of Spotlight search in iOS 16?
There is a Spotlight Button on every Home Screen page.
It's able to perform image search in more apps.
Start Live Activities is accessible to sport fans.
The search comes with richer results.
3

How to turn off Spotlight search on locked screen?
For privacy's sack, if you want to turn off Spotlight search on locked screen, you can simply go to Settings>Face ID & Passcode>Toggle off Today View and Search.
4

Does Spotlight search drain the battery?
Since it's the Spotlight's job to go through basically every file on your iPhone to show you the relevant search, it will drain your iPhone battery to some degree. However, there is no need to worry about that since this is not used frequently compared to other power-hungry activities.
Conclusion
Through this article, your iOS 16 slow Spotlight search problem can be fixed without doubt. If the problem lies in the Settings, then the problem can be solved easily. If you doubt that it may has something to do with the iPhone glitches, it's recommended to use a third-party tool to get you out of trouble. In this case, I would recommend iMyFone Fixppo to you. Within simple steps, it can fix your iOS-related glitches and bring your iPhone back to live with ease!