Question
Hey, I have a new iPad Air recently and now I'm wondering why my contacts on my iPhone won't be seen on the iPad. They share one iCloud account, actually. Can anyone help? This really frustrates me because it is impossible that I manually save these contacts on iPad.
Let's face it, everything is slowly transitioning to the cloud; it's more reliable, more practical and much more secure. So, it's no wonder that Apple's iCloud became so popular. But, some users just don't know how to navigate their way around their iPhone and iCloud, especially the "On My iPhone" contacts to iCloud. There's a vast array of functions, some of which are more complex than others.
Now, what if you want to move your contacts from your iPhone to iCloud so you can access them on a new device, just like what Patrick are facing?
1. Steps to Move Contacts from "On My iPhone" to iCloud
Let's say – for example – you have a professional contact list that you desperately need to transfer to iCloud, so you can then retrieve it on a new work device. Here's exactly how to do it:
Go into Settings on your iPhone, then scroll down until you see "Mail, Contacts, Calendar". Click into that tab, find "Contacts" (for iOS 10.2 and earlier version. If you use iOS 10.3 and later versions, just locate "Contacts" directly), and you should see "Sort Order, Display Order, Short Name, My Info".
Alongside those, you should also see "Default Account". Tap into it and if iCloud isn't checked, your contacts won't automatically sync with your iCloud, and will be sent to an alternative group.
Open "Contacts", go into "Groups" and uncheck iCloud contacts. Assess how many aren't on iCloud and delete them individually. Return to Settings, click "iCloud" and turn off the Contacts to iCloud sync.
Restart your iPhone. Go back into Settings, and turn the Contacts to iCloud sync back on. Check your iCloud account to determine whether the contacts have been sent over to your iCloud from your iPhone.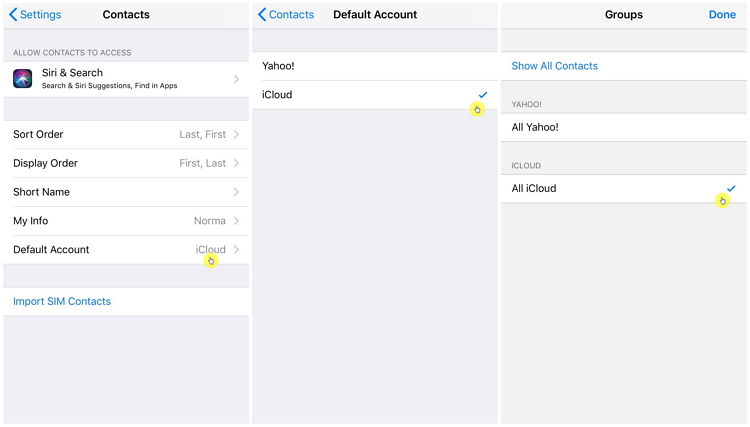 2. Preparation before Moving Contacts from iPhone to iCloud
Before you dive into the above process, you need to ensure your contacts are safe. The last thing you want is to lose your contact list! You have 2 options.
Download Contacts from iCloud: If you want to download your contacts directly from iCloud so you have a backup on your computer, click here to see how to do.
Export Contacts from iPhone: The other option is to export your contacts straight from your iPhone. If that's your preferred choice, click here and keep your contacts on computer in case any loss or you will need to use these contacts on computer.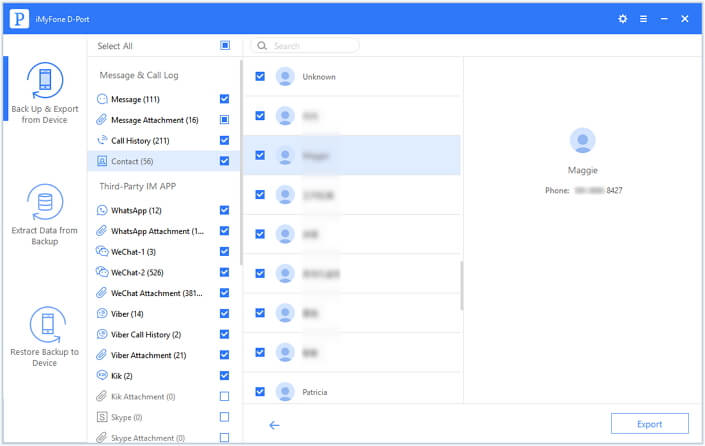 3. Additional Tip: What to Do If You Lose Contacts?
Unfortunately, there's a possibility that you could lose some of your data, either from your iPhone or iCloud. By utilising the iMyFone software, you can recover lost iPhone contacts extremely quickly. Whether you want to retrieve contacts from your iPhone or retrieve contacts from your iCloud account, the procedure is very simple.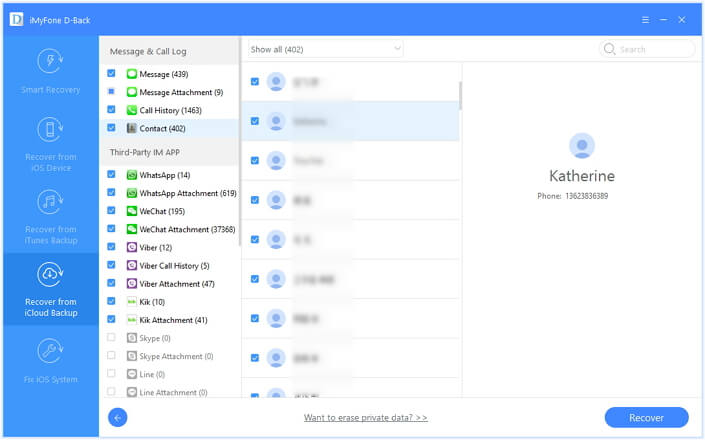 Moving contacts from "On My iPhone" on device to iCloud is relatively easy, and it's essentially down to making sure the sync function is activated. You can follow the steps we've provided in this article. Plus, if the worst case scenario occurs and you lose data, you can then count on iMyFone.