It has been reported on many forums and even on Apple Communities claiming that iPhone contacts have suddenly gone missing no matter they are the newest iPhone 12/11 or older devices which run the latest software iOS 16 or not, showing only numbers, no names. This is a serious problem for iPhone users since it is causing great inconvenience to people. Therefore many people are seeking a solution.
There are several ways to bring back the missing names and in this article, we are going to look at a few of the most effective ones. One or more of the solutions listed below could work to fix the problem even you have the iPhone 12/11/X running iOS 16 or you meet this problem after iOS 16 update. We advise you to try one after the other until your missing contacts are back.
Way 1. Check iCloud Settings
One of the easiest ways to bring back your missing names is to turn on contacts in iCloud. To do this, go to Settings > iCloud and make sure that Contacts toggle is on. If it's not, turn it on.
Way 2. Toggle iCloud Contacts off/on
If your contacts in iCloud are turned on and your contacts are still missing the names. Do the following:
Step 1: Go to Settings > iCloud and turn the Contacts toggle off.
Step 2: You will be asked to delete or keep previously synced contacts. Choose "Delete from My iPhone". Don't worry you will not be losing anything, your contacts are still in iCloud.
Step 3: Now turn Contacts on and your iCloud contacts should now be back on your device.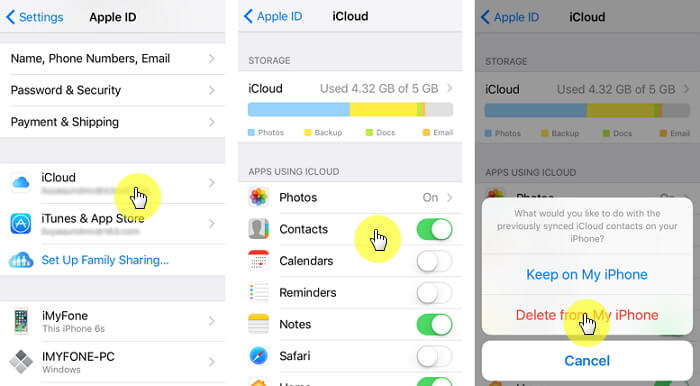 Way 3. Ask Siri to Restore the Contacts
Another way to get your contacts back is to ask Siri to bring them back. Sure, Siri has been known to have some issues but if you configured her correctly, she should able to help. It's at least worth a try.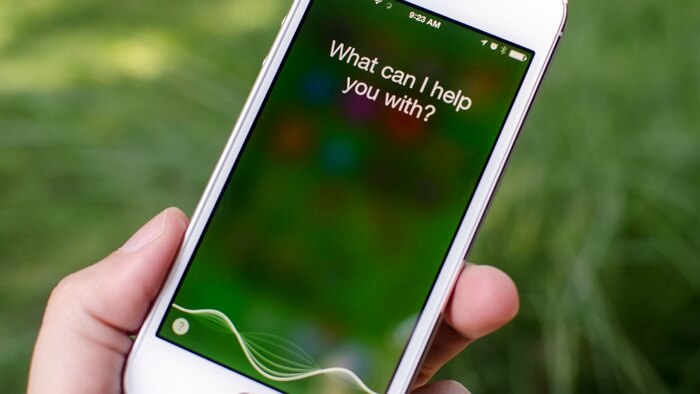 Way 4. Check If Your Contacts Are Synced to Your Google Account
For many users, the iCloud solution may fail because their contacts are synced to their Google account and they are unaware of this. If you think you may have synced your contacts with Google instead, follow these simple steps to get them back.
Step 1: Open the Settings app and then go to "Contacts".
Step 2: Choose "Accounts">"Gmail" and select your Google account. Make sure that "Contacts" is toggled ON. If it's not, turn it on to get your contacts back.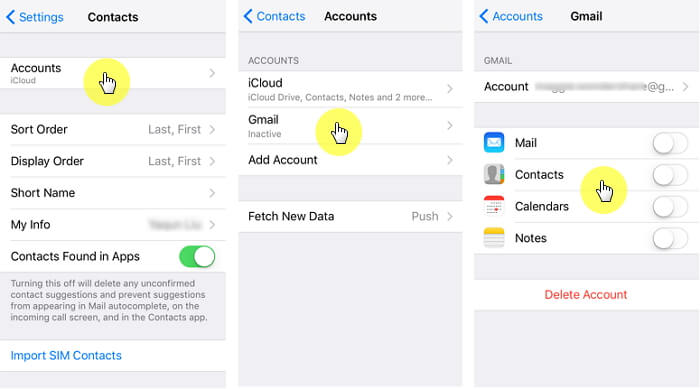 Way 5. Did You Delete an Email Account Recently?
It is also quite likely that you may have deleted an exchange email account you no longer use and your contacts may have been imported into that email. In this case, the solution is quite simple. Simply re-add the email account you recently deleted to get your contacts back to normal.