If you own an iPad and your internet connection is lost, then candy crush saga might be the best option for you to spend time on. This game is available for both smartphones and PCs and it has gained massive success over the years. This game is simple yet requires a good IQ. You just have to complete every level by completing goals within given moves.
What Is Candy Crush?
Candy crush PC is a straightforward game. You just have to complete every level by meeting its goals. The tricky part about every game is that you have to complete the goals within the given number of moves. Now, you must be thinking about what are its goals, etc. you will see some jellies with random distribution when you list 3 or more jellies in the same line (vertical or horizontal) those jellies will vanish and you will be rewarded some points.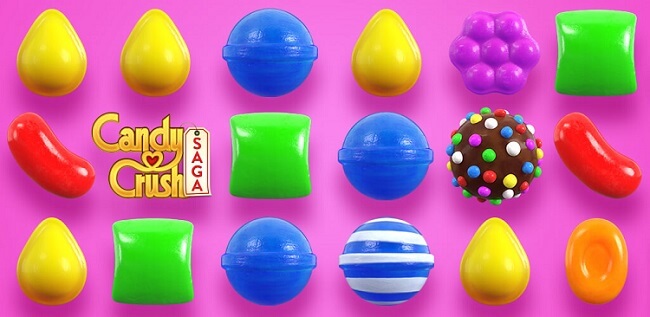 You will not get tired by playing this game. The starting levels are easy, and every player will be given 5 attempts to complete each level. If you couldn't complete the levels in 5 attempts, you will have to wait for 30 minutes for trying again.
I praise the creativity of this game. Every time you open a particular level, you will notice that every time the candy board will be arranged differently.
Features:
The features of candy crush are given below:
It motivates the players to play more.
Good for passing time.
It cost $20 - $25 for special features.
Not so difficult to complete the levels.
Players can unlock the next level by gaining 1 star in the previous level.
Offers interaction with friends.
Players can compete with their social media friends.
Players can send requests to their friends to gain extra attempts.
Pros and Cons of Candy crush PC
Every game has its pros and cons depending upon its usage. Take a look at the following points: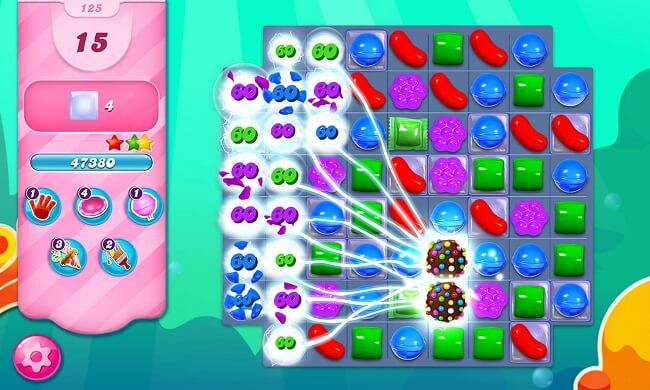 Pros:
Good for interacting with social media friends:
Players can interact with their friends by connecting candy crush PC with Facebook. When you are connected with your Facebook account, you will see the ranking list of all of your friends which will surely motivate you.
Good for IQ:
The starting levels are very easy. A beginner can earn 3 stars in the first 15 levels. But after the 30th level, you will be provided with fewer moves and difficult goals. This way, you can enhance your IQ.
Partly online:
I think that all the games should be offline or partly online. Because every person plays a game when he/she is out of their internet connection. Moreover, when a game is not fully online, you will not face any lagging, pauses, or hangs during the game.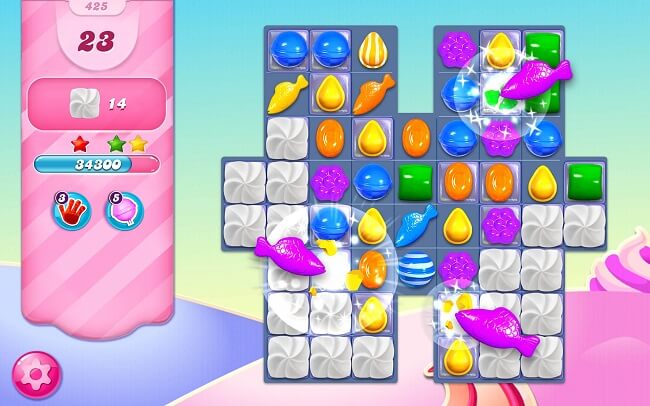 Cons:
Can be a bit challenging:
Some of its levels are very difficult to complete within few moves.
Offline mode:
When a player is not connected with his/her social media account, the data of the game will not be saved.
Never-ending:
It has infinite levels that can be a problem.
Reviews of Candy crush PC
This game was voted as "Best game" at a gaming award (international). With its addictive nature, simple techniques and control, circus-themed animations, and whimsical it is quite difficult for a player to get rid of it. The map that has every level plotted in it, makes a player feel that he/she is on a journey.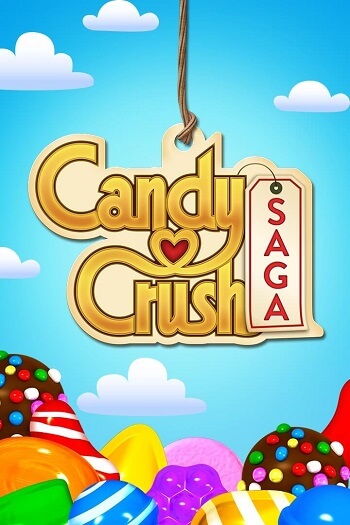 Reviews:
If you are a parent and your kids play this game then you should not worry about their activities because it is a safe game. This game restricts players who are under 13 years of age and players have to be more than 18 to make any purchases.

This game is not so addictive. I don't know why people use the word "addiction" for this game. It is only your fault if you have such low self-control. I just think that there should be an age restriction just for the kids who are not so familiar with the rules and control of this game.

The only thing that I didn't like about this game is its infinite level. I am currently at the 500th level and I have no idea how long do I have to go to end this game. It is completely safe for children if their parents make a good schedule for gaming and studying.
How to Download Candy Crush Soda on PC?
After some research, I have prepared a guide of candy crush game downloads for PC. The process is not so difficult or time-consuming at all. If you are reading this post on your smartphone, then turn on your PC, and let's go!
Candy crush download for PC was firstly built for smartphones only. After some time, different software companies launched "Emulators". They are software (for PC) that allows a user to download and play games and other android and iOS applications on their Windows device. So, download and install candy crush on the computer, you have to install an emulator called "Bluestacks".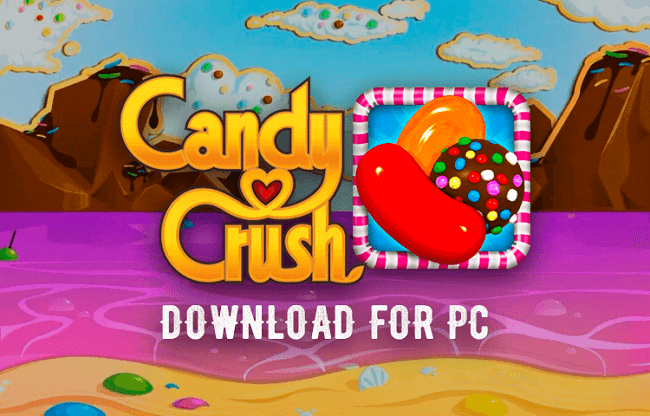 Bluestacks:
The guide to download and install Bluestacks is given below:
Visit Bluestacks official website to download the installation file.
When the download is complete, open the file to the installation process.
Wait for the process to complete. When it's done, you can open Bluestacks.
Candy crush soda saga download for PC guide is not completed here. Bluestacks is the best emulator to enjoy mobile games on PC, once you have installed it on your pc you are ready to download candy crush saga PC.
Now, when you have downloaded Bluestacks on your PC, you need to follow the candy crush soda download for PC guide which is given below:
Candy crush windows 10:
I assume you have already download and install Bluestacks.
Open play store on Bluestacks.
Just like when you try to download something from the play store while on your smartphone, you have to complete google sign-up or sign in on your PC emulator as well.
You will see a search bar located at the corner on the top right side, type "candy crush soda saga".
Once you have searched for it, you will have to click on the game in the search result.
If you have skipped step 3, then it is time to complete that step.
Click on install.
Once the installation is completed, tap on the game icon and start playing the game.
The only difference between playing candy crush saga on the computer is you have to download and install the Bluestacks emulator first. This is necessary to enter the environment of a smartphone.
FAQs About Candy Crush Saga on PC
We receive so many questions related to this game. I've answered some of those questions in this guide.
Q1. Can I install candy crush on my computer?
Yes, you can read the above guide to download candy crush saga PC. This game is now easily available on Bluestacks emulator and you can install it on your PC. This game can be installed in windows 7 to the latest windows. Moreover, this game is accessible through the windows store. In some windows, Candy crush PC is already installed.
---
Q2. Why can't I play candy crush on my computer?
Sometimes, there can be a bug in your candy crush application. Don't worry about it. You can try the following changes to your device:
Restart your computer.
Disable and then enable your connection.
Use the "Report a problem" option to send your application to customer services of Candy Crush PC.
---
Q3. Is candy crush rigged?
Considering different facts about this game, it was proven that is game is not rigged at all.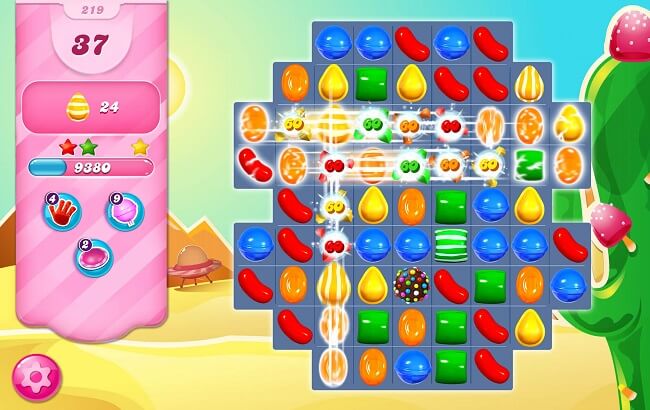 In closing:
This game is good for passing time. Not even kids, but adults and younger individuals can enjoy this game at its peak. In this guide, we have provided everything that you should know about candy crush pc. Moreover, I would like to say that this game is not addictive, it's fun. Do not use such words for this game.