Want to learn how to do Airplay on iPhone? AirPlay is a proprietary wireless communication protocol suite from Apple which allows iOS users to cast or mirror media content such as music, videos, and images from their Apple devices (iPad, iPod touch, or iPhone) to speakers or smart TVs.
To stream or mirror media content playing on your mobile Apple device to a TV using AirPlay, however, requires an Apple TV (a device) connected to your home TV, an Airplay speaker, or a smart TV that is AirPlay2 compatible.
With any of these required devices in place, you'll be able to use AirPlay to cast or mirror any media content playing on your mobile device to a TV or speaker.
And regarding setup, this blog shows you how to put things together as well as exposes you to 3 other ways to mirror your Apple device to an "unsmart" TV sans AirPlay. Without further ado, let's dive into the topic.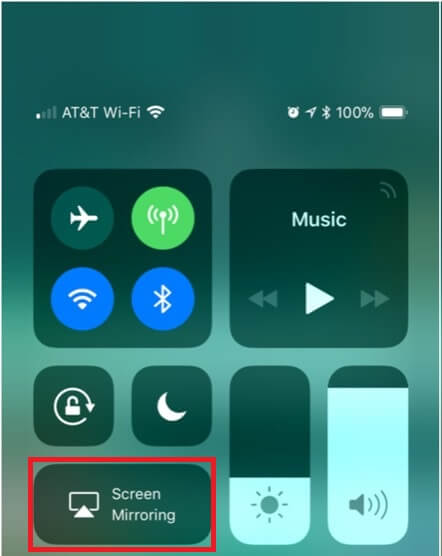 Part 1: Which Smart TVs Are Compatible with AirPlay
Below are just a fraction of smart TV brands and models that are AirPlay-2 compatible.
Samsung QLED 8K Q9, Q8 Series (2019, 2020)
Samsung FHD / HD 5.4 Series (2018, 2019, 2020):
LG UHD TV – UN85, UN73, UN71, UN70, UN69 series (2020).
LG UHD UK 62 series or above, UK 7 series (2018)
SONY KD-75XG9505 (2019)
SONY KD-49XH8577 (2020)
VIZIO P-Series Quantum (2020, 2019 and 2018)
VIZIO P-Series Quantum X (2020, 2019)
Keep in mind that there are still many Samsung, LG, Sony, and VIZIO smart televisions out there that support or AirPlay. So you may want to look them up on the internet.
Part 2: How to Do AirPlay on iPhone
To use the AirPlay feature built right into your iPhone, either you need an Apple TV device or an AirPlay-enabled smart TV. With any of said devices in place, proceed with the below instructions.
Part 2.1 Set Up AirPlay on iPhone
You can cast audio from your iPhone to an AirPlay-compatible device in different ways, but here's a quick way of doing it.

Step 1: Turn on your iPhone and AirPlay receiver (an Apple TV or a smart TV) and pair both devices to the same WiFi network.

Step 2: Swipe up your iPhone to open the Control Center. Step 3: Tap and hold the Music Play button, and then select the AirPlay icon.
Step 4: Choose a device, whether a Smart TV or Apple TV, that you want to AirPlay from.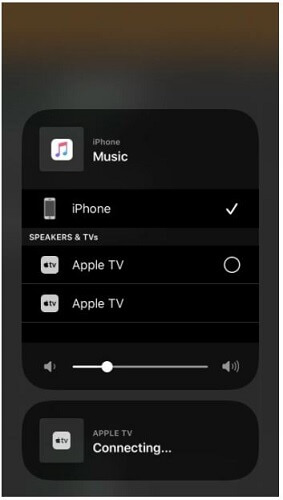 Step 5: You may be asked to enter a code from your TV to establish the connection. Just do so to be able to AirPlay.
Part 2.2 Use AirPlay to Mirror iPhone Screen
If you have any video, presentation, or web interface you want shared with a much bigger screen, you can simply make use of AirPlay's screen mirroring feature. See the below instructions on how to go about it.

Step 1: Swipe up your iPhone Control Center.

Step 2: Select AirPlay Mirroring. On older iOS versions, the option is entitled Screen Mirroring.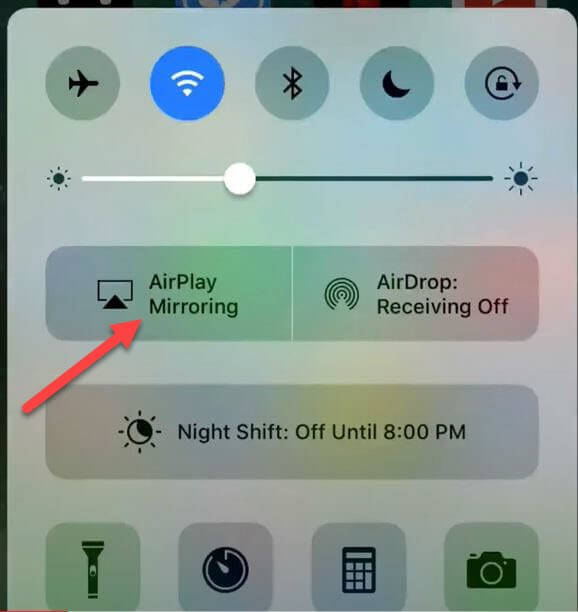 Step 3: Choose the Apple TV or Smart TV you want your iPhone's screen mirrored to.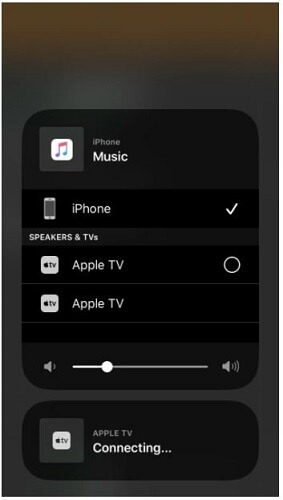 Step 4: If you're asked, enter a passcode to accept the connection.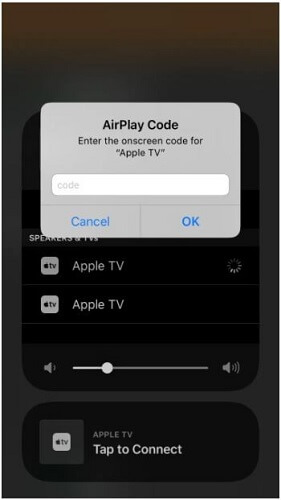 Part 3: Mirror iPhone Screen without AirPlay
Casting or mirroring media content from your iPhone Screen without an AirPlay receiver can seem impossible. But the methods to follow will let you in on other ways to enjoy the media content on your mobile device on a bigger screen (TV) without AirPlay. Let's consider the methods in turn.
Part 3.1 Use Roku
You can get a Roku Ultra, Roku streaming stick, Roku Premiere, or any other device from Roku to stream from an iOS mobile device to a TV without AirPlay. The steps below show the howto, using a Roku streaming stick for demonstration.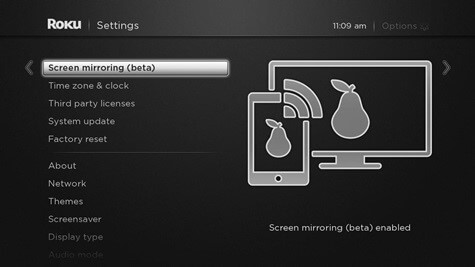 Step 1: Get a Roku streaming stick and plug it into an HDMI port on your TV.

Step 2: Use your TV remote to tune to the HDMI source to which the stick is connected. Step 3: Power up the Roku stick by plugging it into a wall adaptor or a USB port on your TV. Step 4: Insert batteries into your Roku remote and wait for the remote and the stick to get paired. Once both devices have been paired, follow the onTV instructions to complete the setup and start mirroring your iPhone Screen to your TV without worrying about AirPlay.
Part 3.2 Via A Cable
If you don't have a Roku device, you can get an iPhone to HDMI Adapter Cable to mirror your iPhone screen without AirPlay. It costs about $10 to own one of these iPhone to HDMI cables.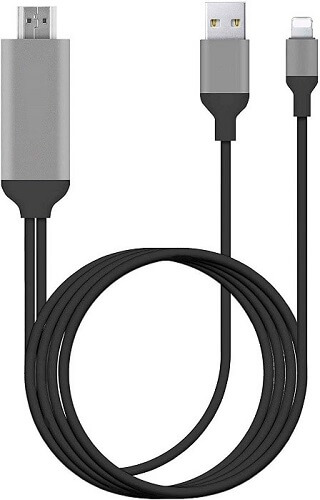 Once you have the cable, follow the instructions below to get everything up and running.

Step 1: Connect the HDMI connector to your TV's HDMI port and tune your TV to the HDMI source used.

Step 2: Connect the USB end of the cable to a USB slot on your TV. Step 3: Connect the Adapter's lightning connector to your iPhone and start viewing your iPhone screen on your TV.

Keep in mind that your TV doesn't have to be smart for this adapter to work for your needs. This method works for you as long as your TV has an HDMI and a USB port.
Part 3.3 With Chromecast
If you want a wireless mirroring option without spending money on an HDMI to lightning adapter, you can download a Chromecast app on App Store. Just do to the App Store and search for Chromecast screen mirroring apps. You will be greeted with a plethora of options to download.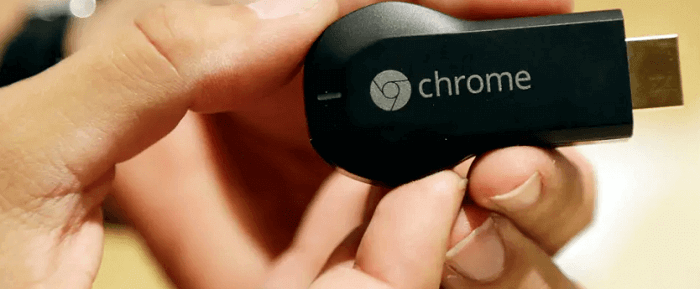 Go through users' feedback and review to know the right app to download. Many of the Chromecast apps are easy to use and self-explanatory. So you shouldn't have any problem getting one you download to work.
Tips
Wondering how to
airplay your phone to PC
? It is so easy to achieve screen mirroring and control your iPhone on PC.
iMyFone MirrorTo
is a screen casting software, it supports Android and iOS devices, just need to make your iPhone and computer in the same wifi, then you can start your screen casting function. There are many advantages such as you can type on your phone using keyboard, freely turn on / off the phone screen, make WASD joystick mode simulates 360-degree walking.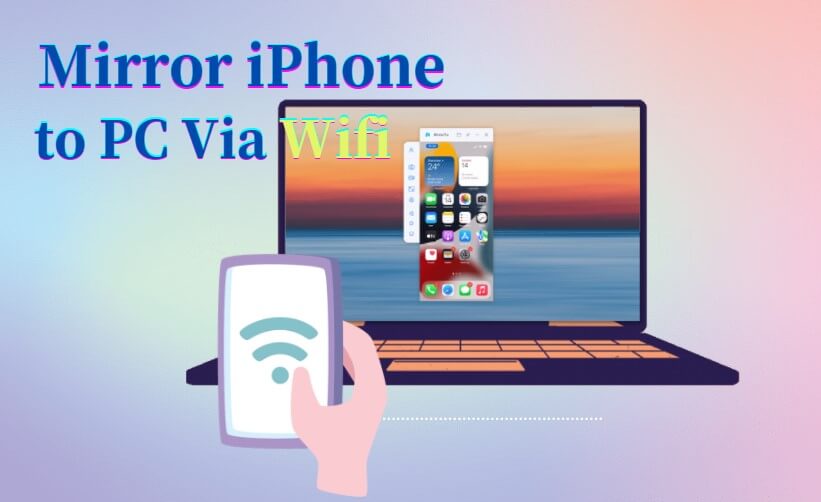 You may also like:
How to Use AirPlay on Windows 10 - Using AirPlay Explained
[Full Guide] How to Mirror iPhone to PC/Computer/Laptop in 2022
How to cast iPhone to Chromecast for Free? [2022 update]
Conclusion
This blog exposed you to different ways to mirror your iPhone screen to a TV. You can use AirPlay with an Apple TV or compatible smart TV. Alternatively, a compatible Roku device, any iPhone lightning to HDM adapter, and iPhone Chromecast apps explained in this article are other great options, which require no AirPlay-compatible receiver, for the job.