TikTok is one of the most popular platforms where people post their videos and interact with their followers. One way to interact with your followers is to start a live session on TikTok. This also helps to have a real-time interaction with all your audiences as well as you can get even more followers from it. But here are some restrictions. Of these restrictions, one is the age limit set by TikTok. Only if you are 16 years old or older than this you can go live, other than that, you are restricted to start a live session. Additionally, you cannot start a live session if your followers are less than 1000.
This article is going to explain the solution if you have less than 1000 followers and you want to start a live session with your followers. Firstly let's have a look; that's how you can start a live session on TikTok without having 1000 followers.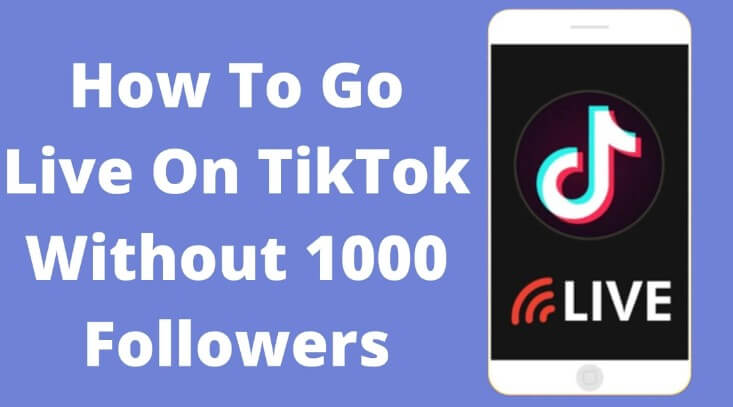 Part 1: How to Start a Live Session on TikTok without 1000 Followers
You need to follow the simple steps to go live on TikTok.
Go to your settings by clicking on your profile button.
Click on a Report a Problem.

There you will see another option I can't start a LIVE.

After a while, you will see an option popping on your screen either your problem is solved or not; select option No.

In the option to send your feedback, you have to write something effective like I cannot access TikTok live. Please enable it for me.

In response to your feedback, your TikTok live will be enabled in about two or three days.
Now, you are familiar with the process of how you can go live on TikTok even if you don't have more followers. In our next section, we will explain how you can make your life session successful and glitch-free to make your life session successful?
Following are some very helpful tips through which you can make your live session very successful and attractive.
Part 2: Tips to Make Your Live Stream on TikTok Successful
1

Preplan Time Duration of a Live Session
It is extremely important that you preplan time as well as all the events in your life session. Generally, a time period of 30 minutes is enough and considered a good one as you can accomplish all your goals and say all the stuff that you have thought in this time. Continuing your life session for a long time can also make tired and bored to your audience. So we suggest you always keep an eye on the clock whenever you are going live on TikTok.
2

Be Considerate with the Time
It is essential to be considerate about the time whenever you go live on TikTok because it is important to have more and more people on your live session. For instance, if the people or your audience is offline, there will be a few people joining your live session. Hence you have to make sure that whatever time you are picking for your live session, you can get more engagements from your followers.
Tiktok users can get this information from TikTok analytics. This provides information about followers' activity on your account.
3

Call to Action for Your Followers
Another very amazing practice that will enhance the engagements in your life sessions is a call to action for all your followers. In this regard, you can make an announcement video telling them the time of your live session. In this way, your followers would be aware of your live session, and they will join them in time.
4

Setting a Goal for Your Live Session
It is one of the most crucial things to make your life session more effective and purposeful. If you are going live without setting a goal, then it would be a stress for you as well as your followers. If you want to connect with your audience in the right way, then you must have a defined goal before going live on TikTok.
5

Structure your Live Session
Once you have selected the topic or goal of your live session, now it's time to structure your complete live session. If your live session is not well organized or well structured, it will not be liked by your audience. Also, make sure to introduce yourself every time you go live and welcome people. This is a good gesture, and in this way, your new viewers can know about you very well.
6

Avoid Scripts on the Live Session
No doubt, preplanning is essential, and you have to gather all the points that you need to talk about in your live session. But writing detailed scripts will automatically divert your followers' attention towards other entertaining and attractive things. So make sure you are natural and resonating with your TikTok audience properly.
Part 3: Start a Live Session of TikTok on PC
Many people are looking for a way how they can start their live session on a PC. Here you can get a detailed answer regarding the option.
iMyFone MirrorTo is one of the best streaming functions that help you go live on your computer as well. Connecting your PC and TikTok application with this incredible and smart tool will allow you to stream or go live very effectively.
Mirror & Stream Your Phone Screen to PC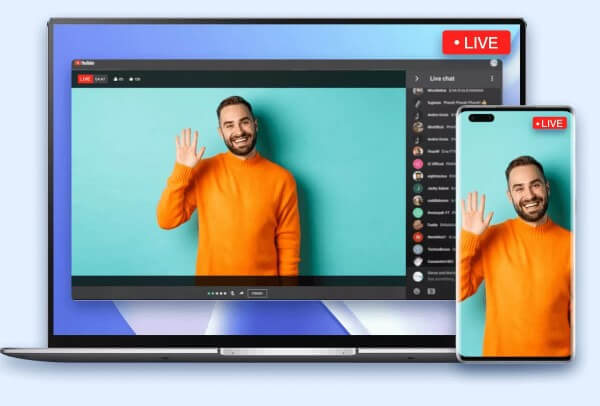 With this tool, you can smoothly communicate with your audience and have a glitch-free live session.
It has universal compatibility and provides a highly stable and quick connection.
Making your phone or tablet into a second blackboard, give you more freedom when teaching or meeting.
Follow the Stpes to Live Stream on TikTok via MirrorTo
Step 1. After successful connection of your phone and computer, click on the stream button in the toolbar. Choose the 'to live streaming platforms' option in the toolbar.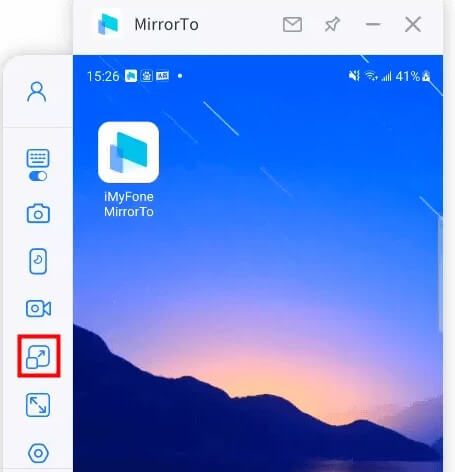 Step 2. Take TikTok, for example, start the TikTok live streaming by clicking the "Go LIVE", a screen will appear with the Server URL and your Stream Key, then copy them.
Step 3. Paste the stream code to the window "Please fill in your live streaming information".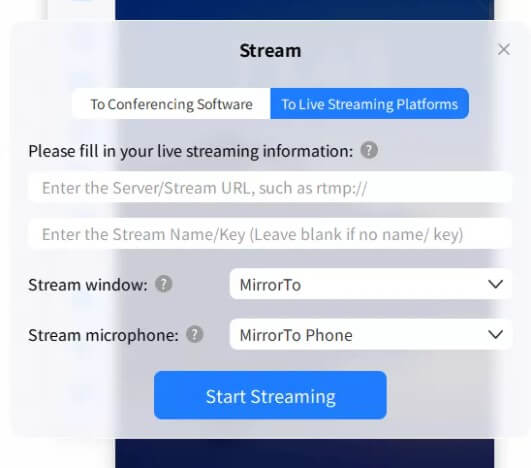 Conclusion
In a nutshell, you can easily go live on TikTok even if you don't have 1000 followers. All you need to do is follow the above-mentioned steps, and you are good to go for the interaction with your audience. Moreover, if you want to make your live session the best and most effective, then you must follow and practice the above tips as well. Going live on your PC is also a wonderful experience, so we suggest you to use iMyFone MirrorTo. And start enjoying your life session on your computer as well.