A Full Proof Way to Go Live on TikTok with Ease
Category: Mirror Tips
4 mins read
In this day and age, you would have to be really discreet about your existence in order to claim that you have never watched a video on TikTok. Many of the clips that are uploaded to TikTok have been produced to perfection, along with amusing transitions and effects. However, were you aware that you really have the ability to conduct a live-stream on TikTok?
In this article we will explain about going live on TikTok. So, if you were wondering how to go live on tiktok? Here are the answers.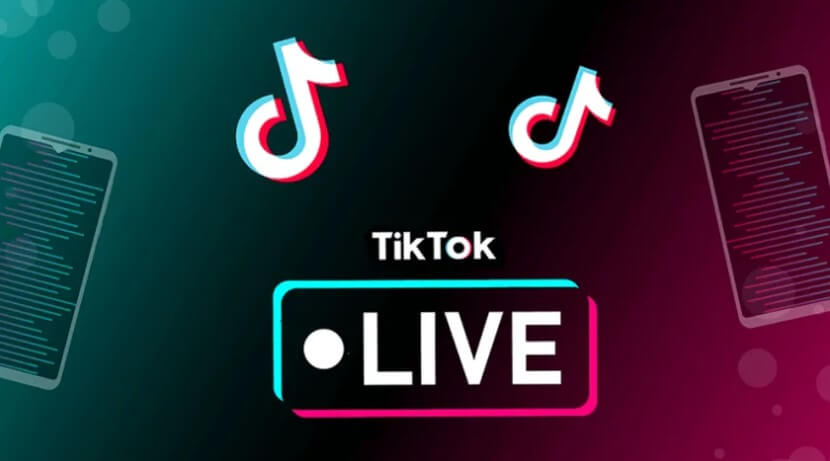 Part 1: The Current Requirement of TikTok to Go Live
1

Age

Your age should be at least 16 years before you can use the live feature. When you originally establish your TikTok account, your birthdate will be used to generate this detail.
2

Followers Requirement

In order to enable the live streaming feature, you will need to have a minimum of 1000 followers on your TikTok account.
Tips

How to Go Live on Tik Tok without 1000 Followers

Step 1. Get your device's TikTok app loaded.

Step 2. In the bottom far hand corner of the screen, click on the Profile icon denoted by the word "Me."

Step 3. Now press on the three-dot icon to browse settings.

Step 4. Tap "Report a problem".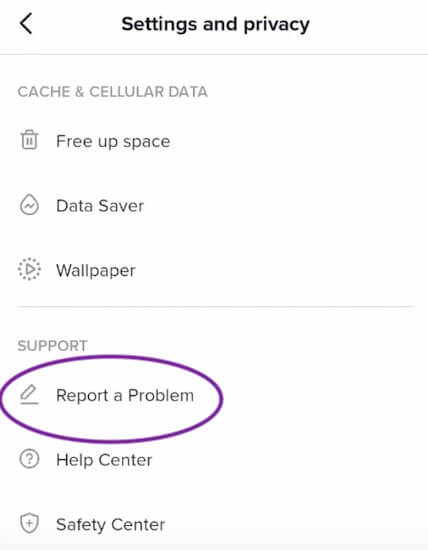 Step 5. Choose Live Host from the Topic screen. Tap on "I can't start a live" after that.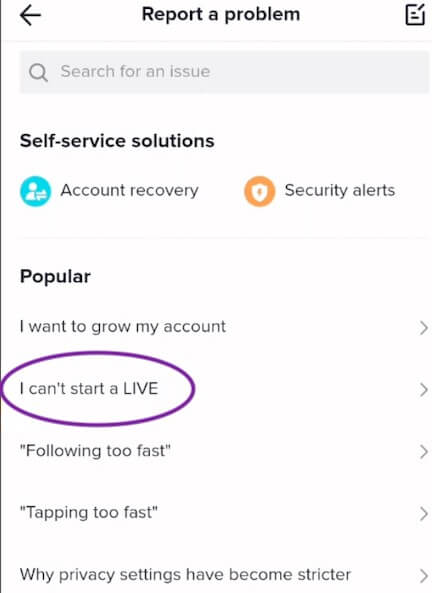 Step 6. The question "is your problem resolved" will pop up. Choose No.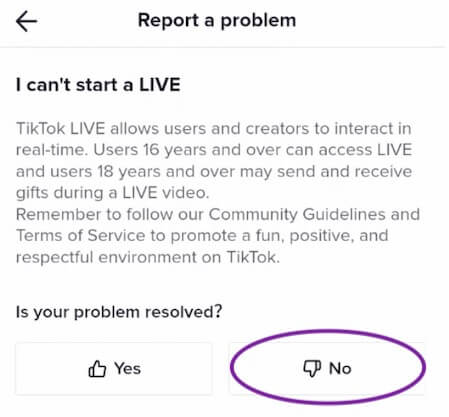 Step 7. Request that they activate live for your profile in a report that you submit.
Step 8. Up to two or three days may pass before they reply. Tap Send in the top right corner to finish the process.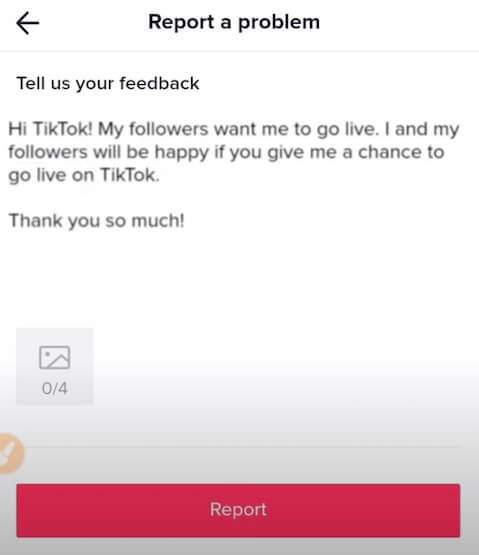 Part 2: How to Go Live on TikTok
To go live on TikTok, follow the directions below:
01

Go Live With Your Phone

Step 1. Start the camera on the app.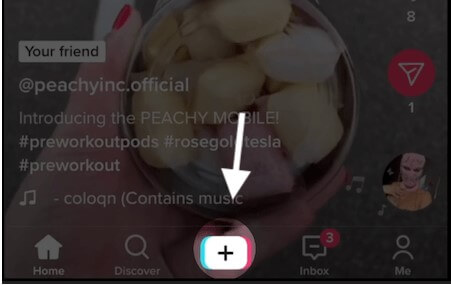 Step 2. Locate LIVE by navigating the menus underneath the red button till you find it, and then press it.
Step 3. For your live stream, come up with a title.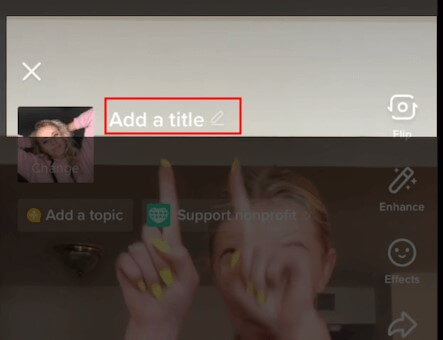 Step 4. Select your subject, cover picture, and any additional filtering.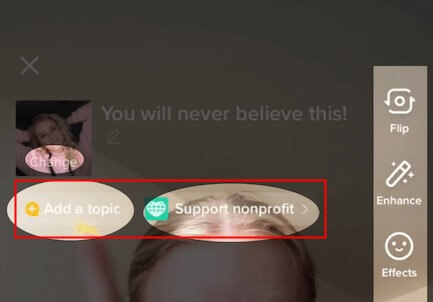 Step 5. Select the pink "Go LIVE" icon and you are all set to start live streaming to your followers.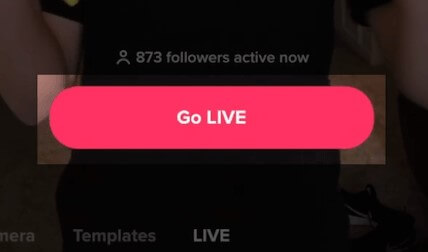 02

Go Live on Tiktok on PC

You need to have mirroring software such as iMyFone MirrorTo that enables you to mirror your device onto the PC and you can start live streaming seamlessly.

With iMyFone MirrorTo, you can effortlessly control all social programs from your computer and playgames. Additionally, you may effortlessly use your mobile phone on a PC using the mouse and keyboard. Once you are done downloading the software, you will need to use the live streaming option to go live on TikTok.

Mirror & Stream Your Phone Screen to PC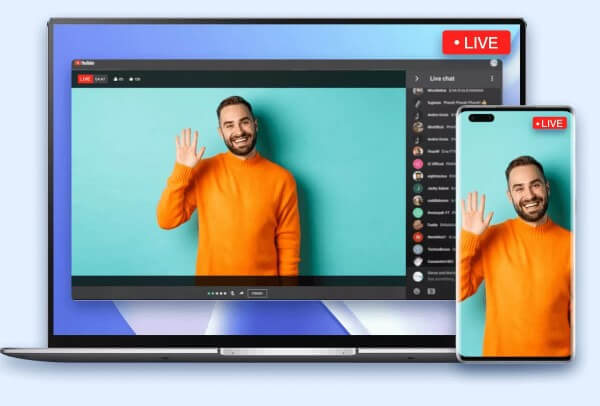 Even inexperienced users will find it simple to use because to the user-friendly layout.
Creates a connection among your mobile phone and PC continuously and dependably.
Making your phone or tablet into a second blackboard, give you more freedom when teaching or meeting.
When using TikTok live on a PC, there are no lags or delays.
Follow the Stpes to Live Stream on TikTok via MirrorTo
Step 1. After successful connection of your phone and computer, click on the stream button in the toolbar. Choose the 'to live streaming platforms' option in the toolbar.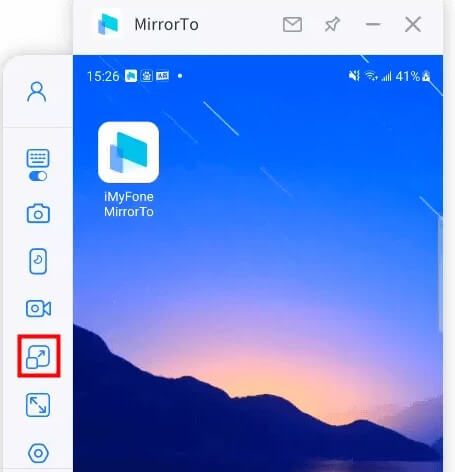 Step 2. Take TikTok, for example, start the TikTok live streaming by clicking the "Go LIVE", a screen will appear with the Server URL and your Stream Key, then copy them.
Step 3. Paste the stream code to the window "Please fill in your live streaming information".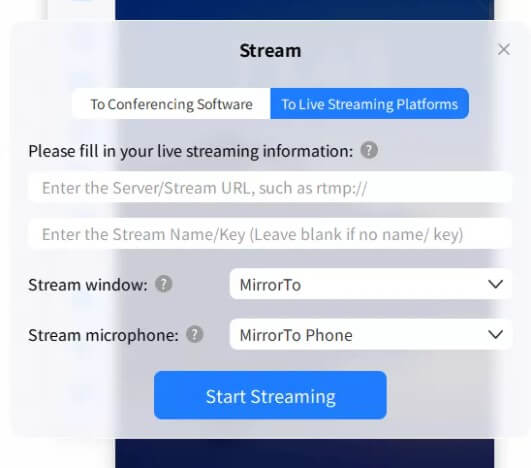 1

Your Topic Should be Relevant

The next step is to select a subject that will enable you to achieve your objective. Your subject must be intriguing. How your audience may utilize the product to address a common issue would be a subject if your objective was to market your latest product. Additionally, you could pick a bigger theme for the month and then perform a live broadcast on a different subtopic every week.
2

Organize Your Live

You require structure if you really want to maintain viewers watching until you end your live broadcast. When you press the red GO button, have a strategy for how you want your live to begin, progress, and finish. It's typically a good practice to introduce oneself and say hello to new visitors right away. Once a sizable number of viewers has arrived, introduce the live stream's subject.

You may organize the midsection of your live broadcast anyway you want; it simply has to flow naturally and keep viewers interested. Stages in a how-to video or a Q&A discussion are two examples.
3

Limit It To 30 Minutes

Plan out how much time you would like to spend online. As TikTok is designed for shorter material, 30 minutes is a decent upper limit to remember.  In order for spectators to stay once you're ready to say goodbye, you want to give yourself just enough time to complete your task. Preparing your length in advance makes it easier to monitor the time while recording. By doing so, you'll be able to tell when it's time to wrap up one section of your live broadcast and begin the next.
4

Go Live When It's Appropriate

In keeping with the topic of time, be sure to launch your website when the bulk of your consumers are online. This data is available in your TikTok analytics under the Follower Activity section. The logic here is clear: You'll receive greater interaction if you go live while your community is online.
5

Avoid Using Scripts

In keeping with the topic of time, be sure to launch your website when the bulk of your consumers are online. This data is available in your TikTok analytics under the Follower Activity section. The logic here is clear: You'll receive greater interaction if you go live while your community is online.
6

Keep it High-Caliber

Live broadcasts for TikToks should not be manufactured. This does not imply that you shouldn't use high-quality video. By shooting in appropriate lighting, assessing the sound quality and eliminating distracting noises, utilizing a decent internet connection, and evaluating the picture quality, you can ensure that your live broadcasts seem as high-quality as possible.
7

Outline Next Actions for Viewers

If you end your live with a call to action, it will produce higher results. Reiterate your main points from the live broadcast, then inform your audience what they'll do next to discover more. Some ideas include requesting a follow or pointing visitors to your website.
8

Make it Participatory

As was already said, TikTok Live's primary goal is to engage people in real-time conversation. Address the questions by paying close attention to them. Throughout your video, express your gratitude to new supporters and for any presents you may get. Many TikTok lives are entirely determined by viewer requests.
Conclusion
TikTok is used all over the world and with the live feature, businesses and influencers have a great chance to interact with their audience. Using a PC can help make the live feed easy and effortless. iMyFone MirrorTo is a great option for the people who are tired of holding their phones while conducting the live streams and so shifting towards a PC makes their life easier.
Follow the instructions mentioned in this article and enjoy live streaming TikTok from your PC from anywhere.