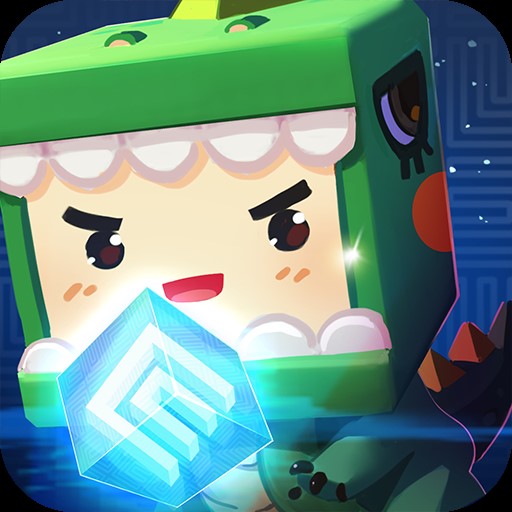 The cute little world of Mini World: Block Art is just mini by name because this 3D animated sandbox game allows you to build an entire world for yourself. With no grinding or leveling up, you can create and build anything you can imagine, a house, a castle, or even a whole city of your own. No wonder people of all ages love the game.
So, get ready to unleash your creativity and experience incredible adventures and exploration never seen before because we bring you a complete guide on how to play Mini World PC.
Introduction to Mini World: Creata for Beginners
If you are an old pro of Mini World, you can jump straight to Part two.
Key Features of Mini World: Creata
Incredibly cute game characters with unique game settings.
Sandbox world filled with cute but deadly monsters, interesting materials, and mines to build and explore.
Enjoy Dream Squad- Allowing game sharing with your friends or joining other players from around the world. The fun will be doubled.
Upload your craft at the Gallery to spread your talent among others, or check out the hottest MOD and game maps or works of others.
The game offers interesting game modes Survival, Creation, or mini-games created by players from all around the world.
Allows you to create mini-games, ranging from puzzles, FPS to parkour, strategic gameplay, and much more.
How to Play Mini World Mobile?
The sandbox game does not need any leveling up or accomplishing complex missions. You can select your game mode between Survival and Creation Mode.
Survival Mode

In Survival mode, you are supposed to gather tools to build a shelter. You will also need to find tools for fighting epic battles against monsters and exploring the hidden dungeons alone or with your friends.

Creation Mode

In Creation Mode, you have the freedom to do whatever you want with the resources you have. Explore maps, and if you do not want to build or create anything, play tons of mini-games created by players worldwide. The genres vary from fantasy to strategy and much more.
Want to Play Mini World On PC?
The small screens of mobile phones limit the fun, and the constant notification beeps and calls disturb the game, especially when you are just a minute away from slaying that mighty Dark Dragon.
So, is Mini World PC version available?
Sadly, the game is only available for Android's Playstore and iOS App Store at this time. But there are some smart ways to have fun over the big screens of PC and desktop. In this article, we have for you some super tested ways to play Mini World: Creata over your desktop and PC.
Screen Mirroring App to Play Mini World
Screen mirroring apps allows you to remotely share or mirror your phone device on PC or vice versa. This way of duplicating your phone screen over PC facilitates you in various functions from playing games to checking notifications, sharing media files, etc.
So, which screen mirroring app will work the best to play Mini World on PC? Take a look below:
iMyFone MirrorTo offers one of the easiest and the quickest methods to play your adventure-filled games on PC. The emerging name in the screen mirroring world works amazingly with Android devices. With iMyFone MirrorTo, you can use apps, enjoy games, take screenshots, and do everything on your pc that you do on your phone.
The app has designed its feature especially to give gamers an ultimate time to handle their moves effortlessly. From capturing your golden moment in the game to attacking your enemies with gull control, iMyFone MirrorTo has amazing features for you to enjoy Mini World on big screens.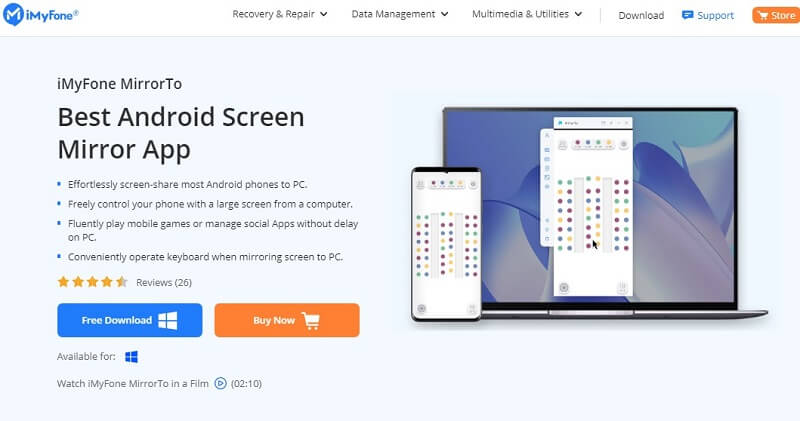 Features of MirrorTo:
Allows screen sharing from most Android phones.
Control and reply to your messages from PC.
Manage social media accounts and play games, even stem intensive games like PUBG without a glitch.
Control screen using keyboard and mouse.
Game records are directly saved on the phone for convenient replay later.
Steps to Play Mini World On PC using MirrorTo:
Launch MirrorTo after it has been successfully installed on your PC. 
Connect your phone to the PC using a USB cable and then turn on 'USB debugging' in the 'Developer' option.
Go to the Setting > About phone > Software information.
This will download the iMyFone MirrorTo apk file directly on your phone after you have allowed the permission.
Now your device has been successfully mirrored on your computer. Use keyboard and mouse to navigate through the mobile games and apps freely!
Android Emulators to Play Mini World On PC
Android Emulators allows gamers to play their favorite games on PC without downloading them over the system. The emulators allow you to execute the Android applications on your system.
Here are some best emulators to enjoy Mini World PC.
Pros of Emulators:
The emulator is open source which supports major Android versions for the promising gaming experience and a chance to use multiple windows on a single device.
Cons of Emulators:
It might lag when too many windows are open simultaneously.
User experience can be improved through a more user-friendly interface.
1. Nox Player
Nox Player is one of the most popular Android emulators for PC. This free-to-use software is safe and has compliance with GDPR. This means that your data will remain safe and protected all the time.
The emulator makes sure that you have the same amazing experience on your system as your phone with the complete support for using a keyboard, gamepad, gameplay recording, etc. The emulator offers a smooth experience along with a fully optimized gaming and application experience.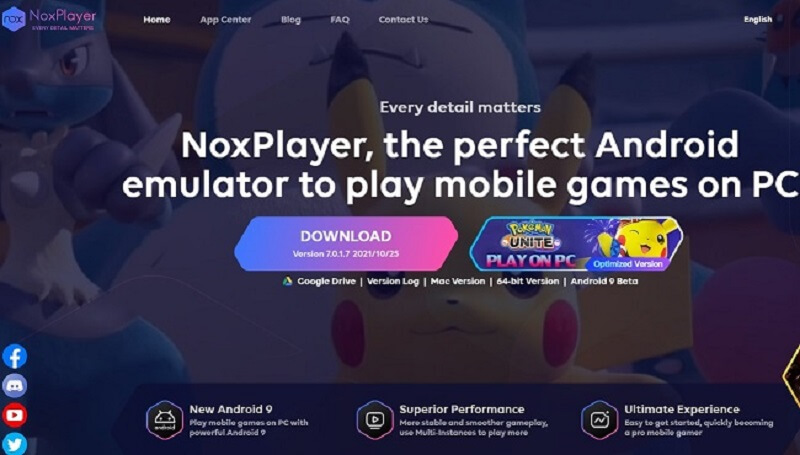 Features of Nox Player:
Multiple app running function- You can enjoy more than one game at a time.
Guaranteed user experience as it supports even Android 7 and not just the latest systems, ensuring outstanding performance and amazing gameplay.
Open keyboard mapping brings all gaming controls within your reach through an open keyboard mapping running with a single click.
Macro reader- It allows you to record complex operations and execute the script with a single click.
Steps to use Nox Player to Play Mini World On PC:
Go to the official website bignox.com and download the software free of cost.
Install the software. Once downloaded, finish by clicking on the installer file.
Now launch the emulator, and you will find the built-in Google Play store on its main screen.
Sign in to your Google account and search for Mini World in the search bar. Click download, and the game will be installed on your PC. You can also drag and drop the APK file in the Nox Player to install the game.
Once downloaded, you can start playing the game using a mouse and keyboard on your desktop as well. Use CTRL + Mouse to zoom in and out of the screen.
2. An Alternative of NoxPlayer: Gameloop
Game loop is a powerful emulator that can be used by gamers in replacement of popular ones available in the market. Game loop (earlier known as Gaming Buddy) is developed by Tencent to provide an unparalleled desktop mobile gaming experience.
A huge number of games are now available on Gameloop, including Mini World as well. In addition to its helpful features, the emulator is simple and incredibly easy to use.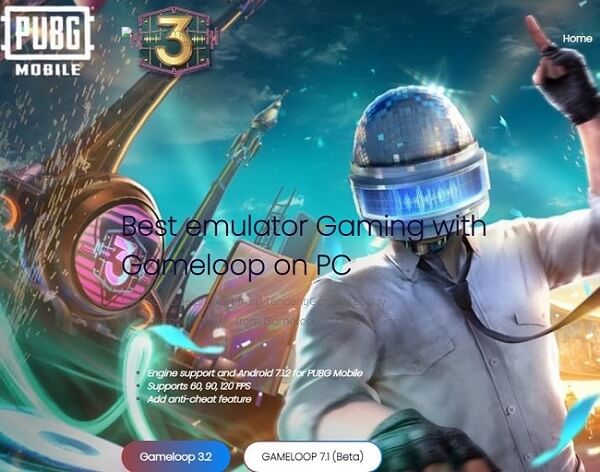 Praiseworthy Features:
The software is available free of cost to enjoy popular games.
It comes with an attractive interface, HD graphics, customizable options, and some new additions.
It allows you to access Android games without any complications.
You will face no lags and delays in the gameplay.
Enables multiplayer gaming sessions.
Steps to use Gameloop to Play Mini World On PC:
Download and install the Gameloop emulator on your PC.
Click on the emulator icon, and it will be launched on your PC.
Search for your required game in the Google play store.
Click on your game in the top results. Install it and launch the game for unlimited fun and thrill.
FAQS About Mini World: Creata
Q1: Do We Need To Buy Mini World To Play?
Mini World by Zaynova is a free-to-install game available on the Google Play store, windows, or iPhone. Just install it on the compatible device and start playing it without spending a single dollar.
---
Q2: What Is The Minimum System Requirement For Mini World?
Minimum requirements for Windows are:
OS: WinXP/2003/Vista/7
Memory: 1GB
Graphics: Intel integrated graphics
Storage: 500MB
---
Q3: What Makes iMyFone MirrorTo The Best Screen Mirroring App?
iMyFone MirrorTo is built using the most advanced technology of today, which has made mirroring your phone to PC a piece of cake. Another reason to trust it is that you will enjoy a stable connection throughout your gaming session while using your cellphone for other tasks. The fluent mirroring offers an unbeatable experience, high definitions, and easy operation.