No doubt, Plex is one of the most popular media server apps. It provides you with a ton of digital movies and TV series. It is the best media server app you can get. If you have seen something on your mobile's web and want to see it on PC as well, this is where Plex PC comes in handy.
In our article, we will show you everything you need to know about Plex PC. In addition, we will recommend the best method to see your mobile content on PC. So, let's get started.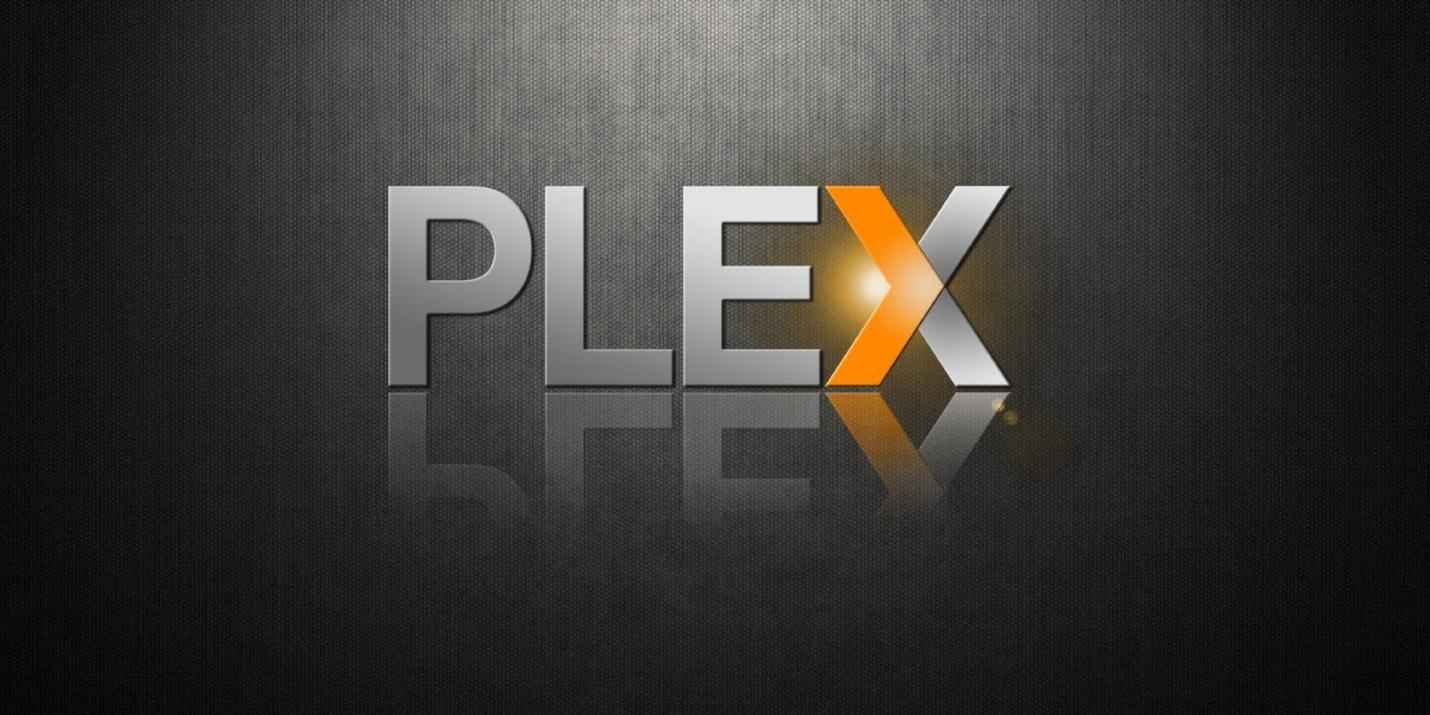 Part 1: 5 Things You Need to Know About Plex
1

What is Plex
Plex is the digital media player that lets you access pictures, videos, music and much more. You can access this media stored on one PC to any other device or computer. It is a media server and organizational tool that provides you with one place to find all the media that's important to you. Whether you want to access personal media on your own server or download popular movies, Plex is an ideal choice. With Plex, you can enjoy TV shows, movies, web shows, music and podcasts in one app.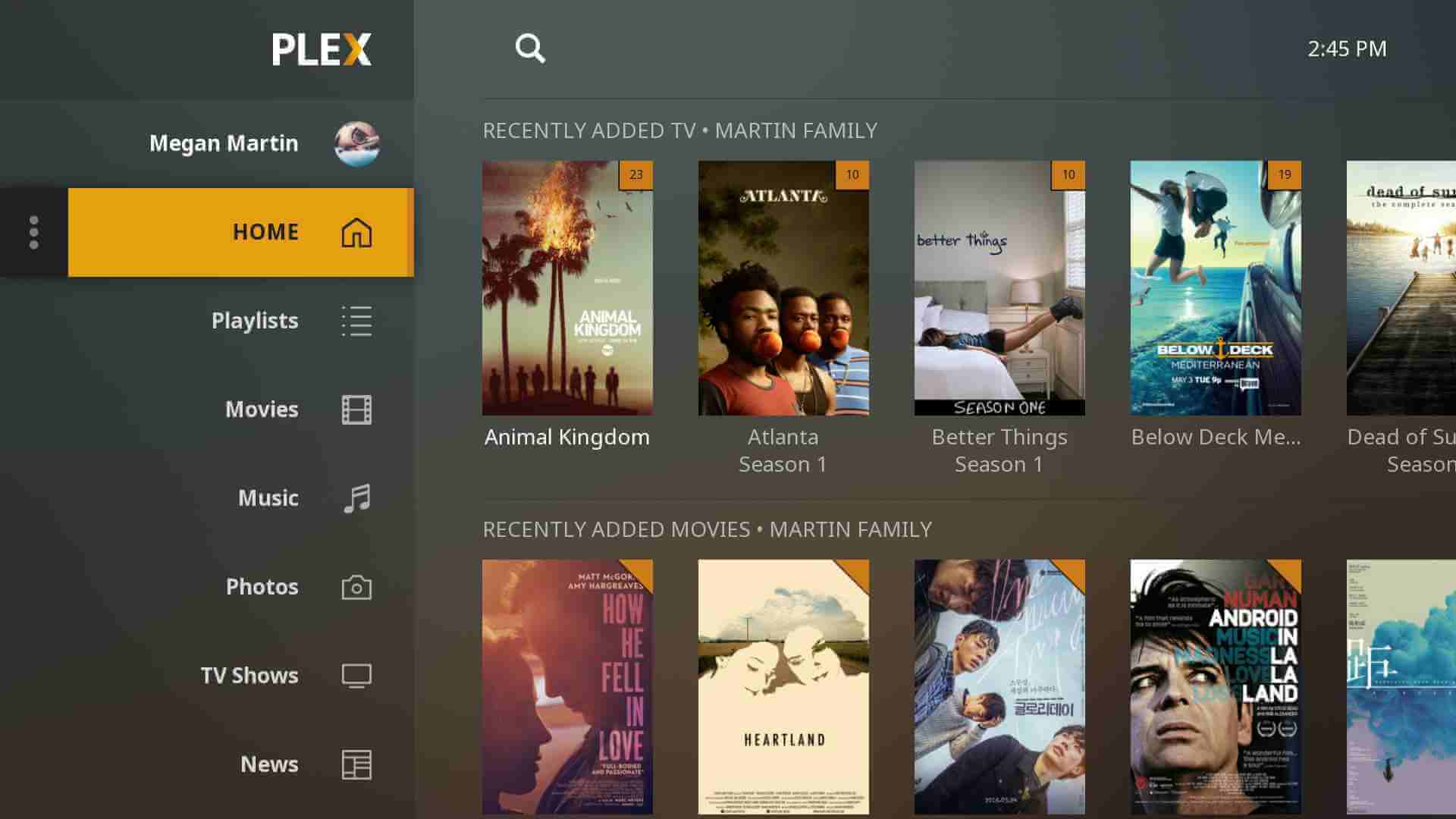 2

How Much Does Plex Cost
Wondering how much does the Plex server cost? It offers both free and paid versions. In other words, Plex is available as a free service and a premium service (Plex Pass). As the name suggests, Plex free tier doesn't charge any cost. But, there is a $5 activation fee for using Android and iOS apps. On the other hand, Plex Pass does cost you other than activation fee, such as:
$4.99 per month
$39.99 per year
$119.99 for a lifetime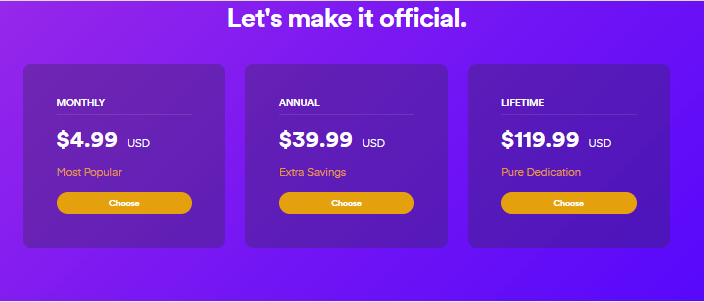 If you opt for Plex's free service, it allows you to host a media server, watch ad-supported movies, and stream content (such as game consoles and smart TV). Remember, that's not really free to use mobile apps. For this reason, you need to pay $5 for activating one of those apps.
What makes Plex Pass so special? Though Plex is completely free to use and download, you can't get access to all the features without paying a subscription fee. That's why many users opt for Plex Pass to use several features such as live television. If you want to download Plex, make sure to purchase its subscription as well.
3

Free Streaming about Plex
Plex offers streaming services to users. It comes up with more than 160 channels that you may wish to use. Plex's Live TV can help you find several shows you are interested in. Most importantly, it allows you to stream popular TV shows and movies. For that purpose, it is popularly known as commercial-supported Netflix. You can choose from a ton of titles when it comes to free streaming. Moreover, these titles are sorted in different ways. Go to the browse page to look at the things Plex recommends. Furthermore, Plex allows you to browse by genre or provider.
Are you looking for free streaming services from Plex? It hosts a range of streaming services such as a partnership with Crackle. With Plex, you can watch ad-sponsored TV and movies. Moreover, a free Plex account can give you access to 100+ free channels. You can stream these channels online at any time. Also, it lets you access 20,000 on-demand movie and TV titles.
4

What's Plex Server
As discussed before, the Plex server can help you provide your own content. There is no need to rely on a company's library because it changes from month to month. If you want to set up a media server, Plex can walk you through the process. Most importantly, this media server is very simple and easy to use. All you need is to provide your own video content. After that, put that media content in a special folder. As you direct Plex to this folder, it can make your PC or computer available as a server.

Apart from a media server, Plex comes up with a range of other features. For instance, you can use its ad-supported streaming service to watch free movies and TV. In addition, you can also explore other popular movies and shows.
5

Supported Media & Devices
Here are some of the popular media files supported by the Plex PC server.
Music – MP3, M4A, WMA, etc
Photos – PNG, JPG, RAW, TBN, etc
Movies – MP4, MKV, AVI, MOV, etc
Plex media server supports all the major operating systems including NAS devices. Let's take a look at some of the supported devices:
Windows
MacOS
Linux
NAS devices (Synology, QNAP, Netgear, Drobo, and more)
NVIDIA SHIELD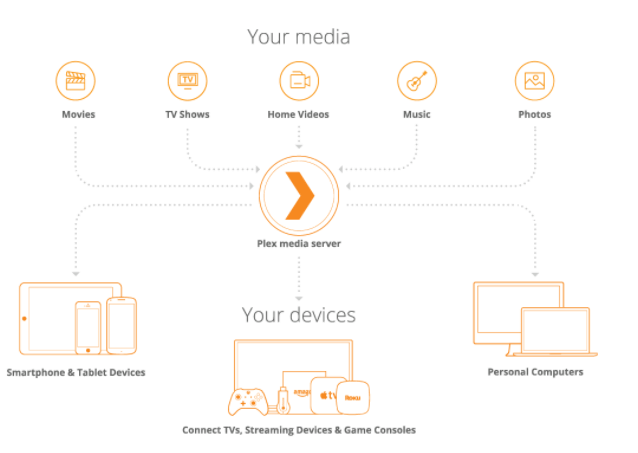 Part 2: How to Use Plex on PC
1 Download Plex from Official Website
Wondering how to use Plex on PC / Computer? No doubt, Plex is one of the popular media servers available today. It is available as a media server and an app. If you want to use Plex PC, make sure to download any version from the official website. That's pretty simple and straightforward.
1.1 Download Plex
Once you have successfully signed up for a Plex account, you are all set to download & install the Plex media server. When you download and install Plex, it benefits you in numerous ways. With this amazing software, you can stream your media files from one central device (computer) to another.
Here is how you can download Plex in easy steps:
Navigate to the official website and choose the operating system you wish to use.
Tap on the Download button and launch the Plex media server. Make sure to install the software.

Once you have successfully installed it, launch the file that will automatically run in the background. Moreover, you can make any setting changes according to your needs.
1.2 How to Download Media from Plex?
Are you looking for ways to download media from Plex? Of course, you will need to log into your account to access the web interface. If you have a good internet connection, you can access the interface either at home or while you are away from home. All you need is to be the owner of the Plex Media Server, that's the only restriction. For this reason, you can download any media from your own server.
Here is how to download media from Plex:
Select a media file: You need to explore the list of media files and choose one that you want to download.
Place your cursor: Once you have found the media files you wish to download, make sure to place the cursor over that file's poster. As a result, it will make a few buttons visible.
Click on the three-dotted button: Can you see the three-dotted button at the bottom corner? All you have is to tap on it to expand a menu. It will preview several different options to choose from.

Go for the Download option: In the last step, you will need to choose the Download option. You can find this button at the bottom of your menu. Click on the button and it will start downloading your media file.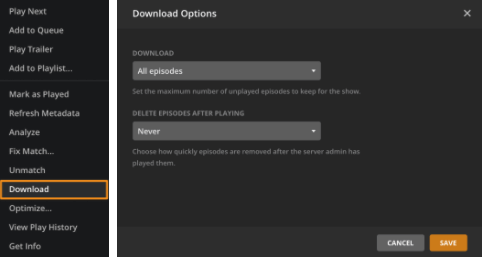 2 Use iMyFone MirrorTo without Downloading Plex
Are you searching for the best way to use media without downloading Plex? iMyFone MirrorTo is an ideal choice that lets you enjoy mobile games and manage social media applications. With MirrorTo, you can freely control your mobile with a mouse and keyboard. For that purpose, it is the best alternative to Plex PC.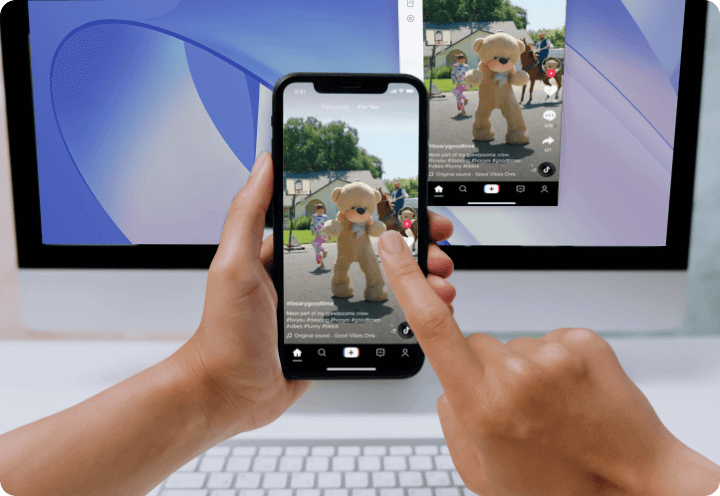 Key Features
iMyFone MirrorTo offers seamless screen share on your PC to use Plex.
With MirrorTo, you can freely control your phone from your computer.
MirrorTo is compatible with most Android & iOS devices. This is one of the best features of this amazing tool.
Video Tutorial about Mirroring iPhone to PC with MirrorTo
Steps to Follow
Step 1.Download the iMyFone MirrorTo app and install it on your PC.
Step 2.Select "iOS", and choose "Wi-Fi". Connect the two devices with the same Wi-Fi connection.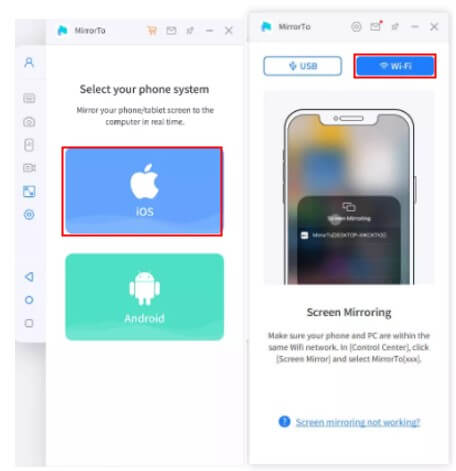 Step 3. Go to "Control Center" and click "Screen Mirroring". Now you can see your phone screen on PC.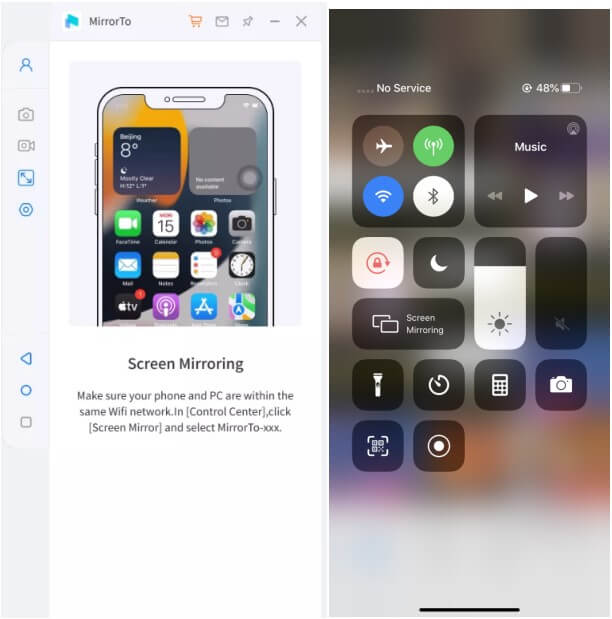 Step 4.Go to "Settings", then enter "Bluetooth" and pair the bluetooth between your phone and computer.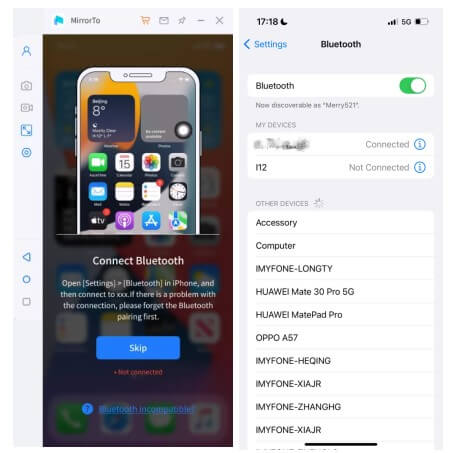 Is your phone screen successfully mirrored to the PC? Now, you can control your phone from your PC. Use Discord PC while playing games on a larger screen.
Conclusion
Undoubtedly, Plex PC is a popular media server. Many people look for ways to download media from Plex. This article has shown you everything you need to know about Plex. But, there are many users who simply do not want to download Plex. This is where iMyFone MirrorTo steps in to help you. It offers a ton of features to cover all your needs. With MirrorTo, you can mirror your phone to your PC.