It's common that people often forget the Google account password on their Android phones. They may choose to find back the password. This issue can be easily solved if they can find the password. But if they can't find back the password, they will prefer to use FRP removal tools to remove Google account. Now there are many FRP removal tools in the market. Which one is the best? Don't worry, we are going to talk about 2 tools that can both bypass Google account, which are Albviral FRP tool and iMyFone LockWiper (Android).
Method 1: Download Albviral FRP Tool APK to Remove Google Account From Android 5/6/8/9
Albviral is a website that develops FRP tools which can remove Google account or PRP lock from Android devices.
Because different Android devices have different functions and features, Albviral has designed different FRP tool APK to remove Google account from particular Android phones. With this Albviral FRP tool APK, you can bypass FRP lock from Android 5, Android 6, Android 8 and Android 9 Devices.
So you should make sure that your Android devices are running on version 5/6/8/9 before downloading this application.
Steps about how to download and install Albviral FRP tool.
Step 1. Turn on your Android device and get it connected to Wi-Fi. Turn on the Talkback option from the welcome page. Then click "Vision Settings > Talkback > Turn on Talkback".
Step 2. To see Global Text Menu, swipe an "L" gesture. Open Talkback Settings and use two fingers to explore to disable Explorer by Touch. Scroll to the bottom, click on "Help & Feedback" and open "About Switch Access for Android".
Step 3. Choose "Play Video" and click the "Share" tab. Tap on the menu icon, and you'll see the YouTube page. Install and open the "Albviral FRP Tool". Click on the "Google Account Manager APK Install" and after complete installation, tap "Done".
Step 4. Click "Bypass FRP" and then click on "Browser Sign In". You'll be redirected to a page saying, "Retype Password" tap menu and click "OK". Now you can sign in your Google Account.
Method 2: Download Albviral FRP Tool APK to Remove Google Account From Android 7
For Android 7 devices, you should use another Albviral FRP tool APK to remove Google account. This method is designed to factory reset your Android phone. Follow the steps below.
Steps about downloading Albviral FRP tool to factory reset Android 7.
Step 1. Turn on the Android device and open the setup wizard. Follow the instructions on your screen, and you will see the FRP bypass tool on screen. Open the keyboard and click on "settings ". Now, tap on the menu, click "Help, and feedback ".
Step 2. Type anything that you want to type and select "Share ". Now, select the messaging and click the new message to type any number. Next, select it and click on the contacts icon.
Step 3. Now, click on the call icon and click the new call. Dial "*#*#4636#*#* " when you see the dial pad. Click on the usage stats and click on the back button. You'll go to settings, click on "Backup and Reset ". Choose the "factory data reset " option and confirm.
Cons
It only runs on particulart type of Android phones.

The procedure is cumbersome and rigorous.
Method 3: Download Better FRP Removal Tool - iMyFone LockWiper (Android)
iMyFone LockWiper (Android) is a FRP removal tool that can remove Google account from an Android device quickly and efficiently. You can also bypass Google FRP lock even if you don't remember the password. Meanwhile, it is easy to use because you don't need any technical knowledge. Besides, this tool can also remove different screen lock, which is very useful.
Key Features of iMyFone LockWiper (Android)  
Remove Google Account/FRP lock without password easily.

Create a new Google account after removal.

Your device will not be tracked by the previous Google account.

Enjoy all functions when FRP lock is removed.

Also support to remove lock screen, including PIN, pattern, password, fingerprint & face ID.
Steps to unlock Android FRP lock with iMyFone LockWiper (Android)
Step 1. Download & install iMyFone LockWiper (Android) on your system. Select the "Remove Google Lock (FRP)" mode and choose "Start".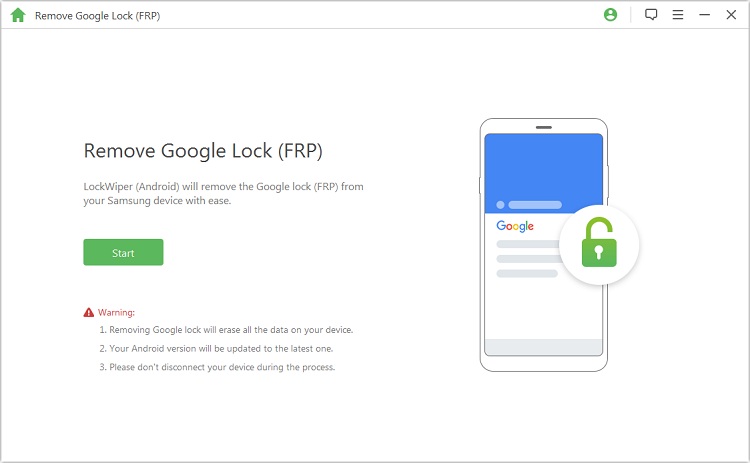 Step 2. Connect your device with  computer. The information on the device will be automatically detected. Click "Next" to confirm your device information with PDA, right Country & Carrier. Then click "Download".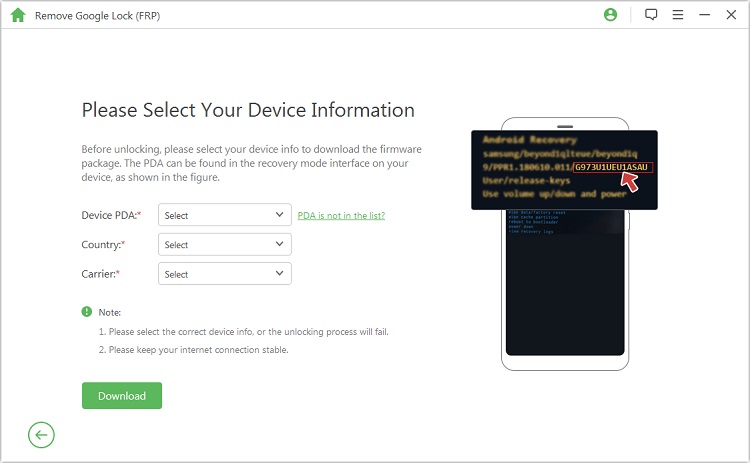 Step 3. Choose "Start to Extract" after downloading. Follow instructions on the screen and click "Start".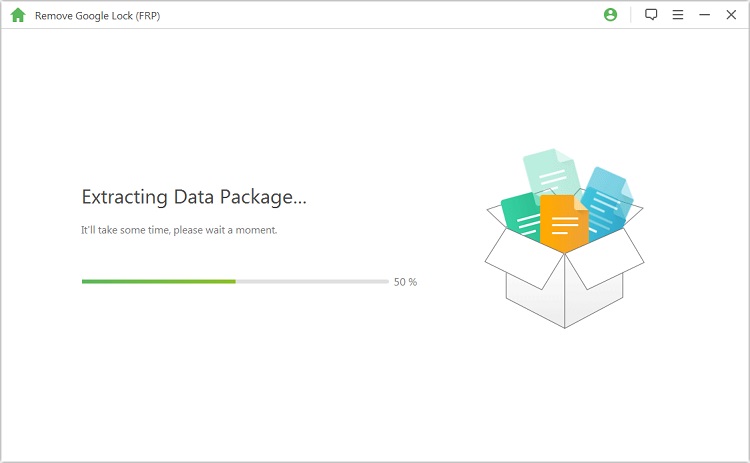 Step 4. Next Enable the "USB debugging" and "OEM unlock" when data package has been installed. Then download firmware package.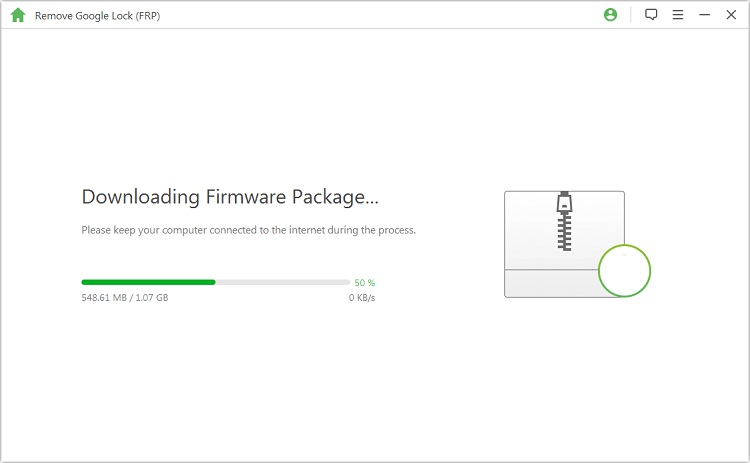 Step 5. Reset the device by following instructions to download the firmware package by putting the device into Downloading Mode. Click "Start to Extract" after data package is downloaded.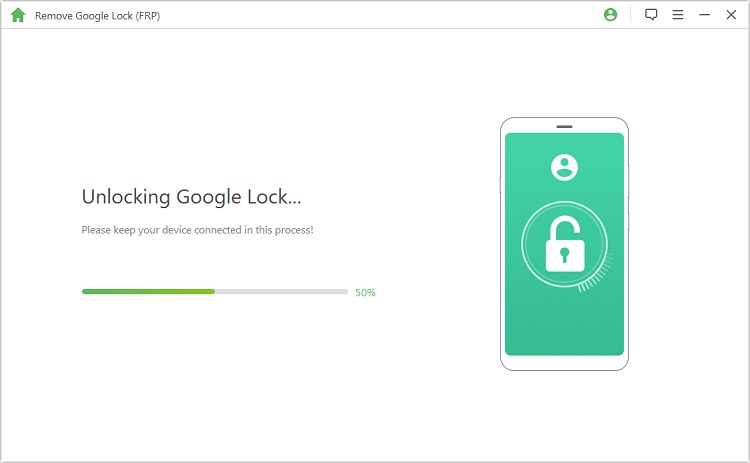 Step 6. The software will start to unlock Google account. After a few minutes, FRP lock will be removed.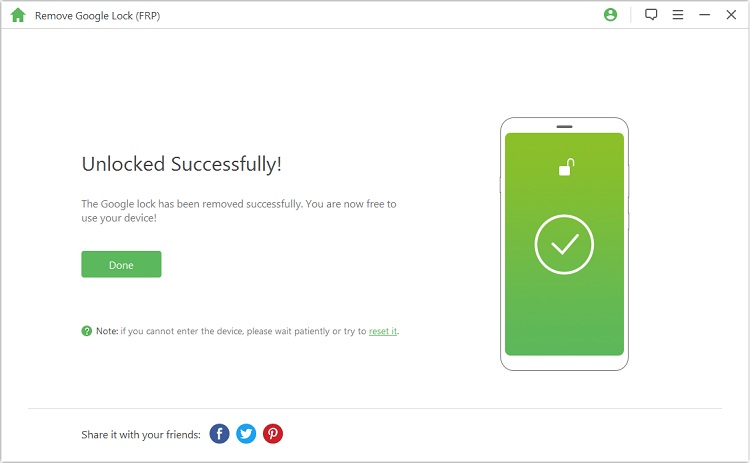 Conclusion
As the methods mentioned above, you can use Albviral FRP tool to bypass FRP lock. But considering the convenience and efficiency, iMyFone LockWiper (Android) is the better FRP removal tool to choose. Don't hesitate to download it now!