Locking your Android smartphone using FRP lock and not remembering your email can be a hard nut to crack, as it will mean losing access to your phone, no thanks to Google stringent security rules. For many Android users, FRP lock security problem is a very common issue. But you're in luck today as we have all the information and tips, you'll need to easily bypass FRP lock.
From leveraging some of the finest FRP account login tools to reading quick fixes on the Internet, we will be providing Android users with all the information they need to get their Android smartphones working perfectly again.
FRP Account Login Tools - Choose the Best One for Your Android Phone
One security issue that most Android users struggle with is the FRP lock security on Android phones, this is because of Google's stringent security protocol which does not allow users easily bypass this security provision. For many people who encounter this problem, they haven't had much success finding a lasting and quick solution. But not to worry, we have found an incredible FRP account login apk that will help Android users fix the issue once and for all.
1

iMyFone LockWiper (Android) - Best Choice!

Considered one of the best Android security bypassing software on the market today, iMyFone LockWiper (Android) has proven to solve varying security issues on Android phones. From removing lock screens and even helping to solve FRP lock issues on Android phones, iMyFone LockWiper (Android) is guaranteed to have your phone working properly again.

For people who haven't enjoyed success using other software to bypass FRP lock issues, you're welcome to give iMyFone LockWiper (Android) a try. Download this powerful FRP account login tool to bypass Google account verification/FRP lock now.
Why should you try iMyFone LockWiper (Android)
Great FRP account login tool to download and bypass FRP lock/Google account.

Unlock/remove FRP Google account verification without password.

Work on second-hand Android phones even to remove FRP lock easily.

Have total control of the Android after removal, no lock and remotely control.

Also remove Android lock screen without reset including PIN, pattern lock, passcode, fingerprint and face lock.
Here, check out how you can use this FRP account login tool to fix the security problems you're experiencing.
Step 1: Launch the FRP account login tool and select "Remove Google Lock (FRP), then connect your Android phone and select Start.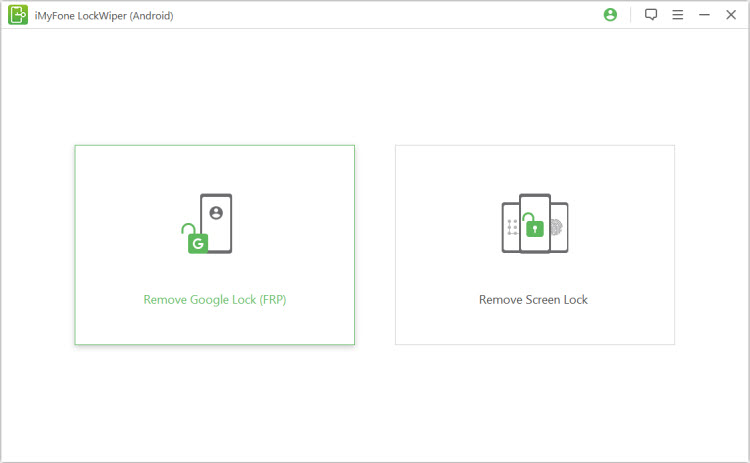 Step 2: Now, carefully confirm your device details and select the information that best describes your device.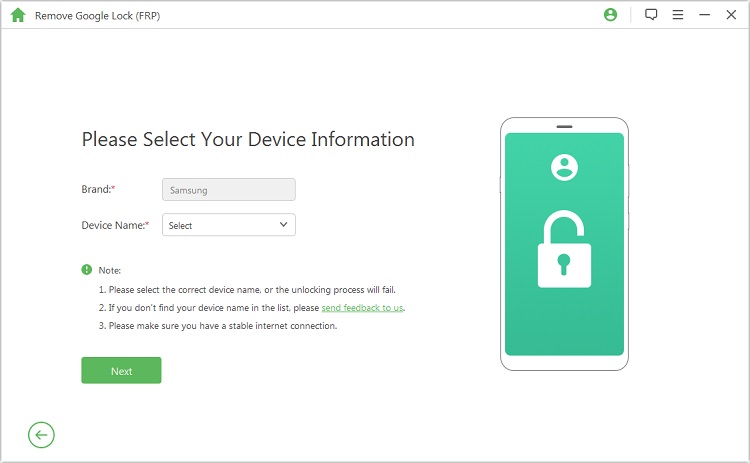 Step 3: Download and install the data package for your Android phone.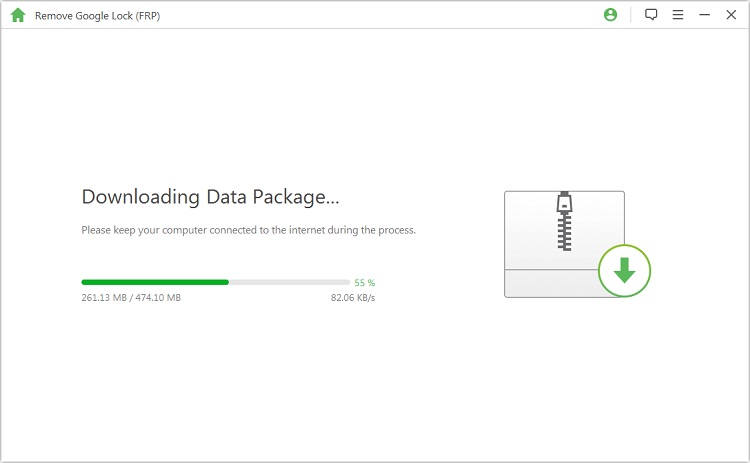 Step 4: Having done that, download and install the firmware package for your phone.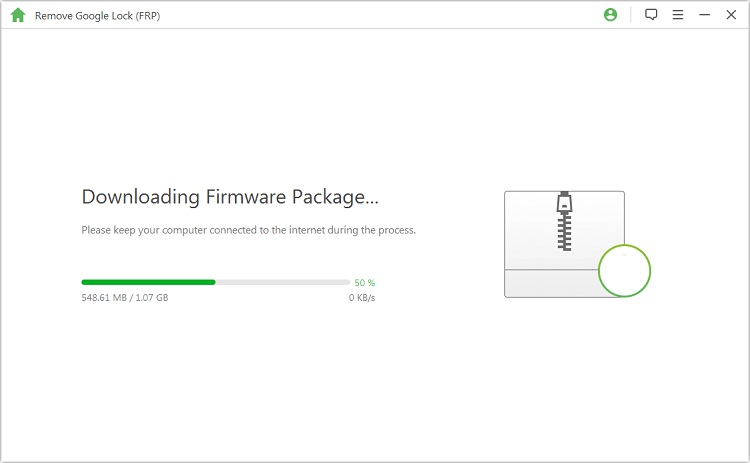 Step 5: Now, follow the instruction to set up your device and hit the button to start the unlocking process. Wait a few minutes, FRP lock will be successfully bypassed. Then you can set up your device.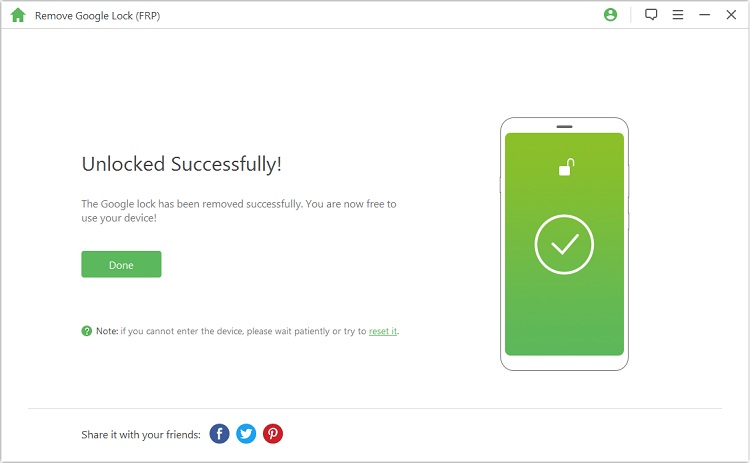 It is easy to bypass the FRP lock using the right FRP account login tool like iMyFone LockWiper (Android). If you want to know more about it, check here to learn how to fully use this tool to unlock FRP lock or remove screen lock with ease.
---
2

Pangu Apk to Bypass FRP Account Login

Pangu apk is another powerful FRP account login apk that allows Android users to easily fix FRP lock issues. Featuring a user-friendly interface together with detailed instructions, this powerful Android security bypassing software will fix all your Android security issues, ensuring that you never have to worry about FRP lock issues ever again.

Download FRP account login tool to enter a new Gmail account without having access or knowing the previous email or password. The exciting part about using Pangu Apk to bypass FRP lock on Android phones is that the app is easy to use, so you can navigate it all by yourself without any help.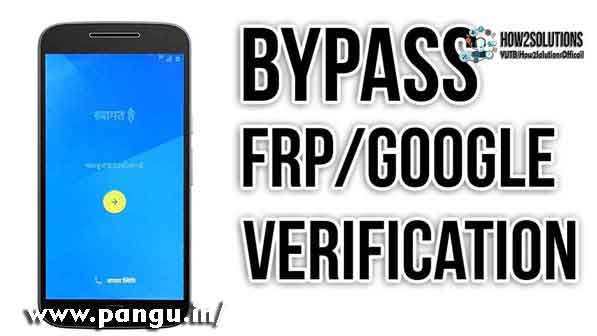 Features        
Easily unlock FRP/remove Google account verification without password.
Supports all brand of Android phones.
Friendly interface.
Easy to use.
Detailed instructions.

How to use Pangu APK to bypass FRP
Step 1: To start using this FRP account login tool, you'll need to activate chrome browser on the locked Android phone. And you can do this by leveraging Bluetooth and emergency call button.
Step 2: Now, access google.com and open the pangu.in site. Locate Google account manager and download it.
Step 3: Proceed and install the downloaded Google account manager.
Step 4: Having done this, download FRP account login tool and install the Pangu apk to add a new account to your device. Should you close FRP, you can fix this by installing the latest version of Google account manager.
Step 5: Finally, open the FRP account login apk, it will prompt you to open and close the button. Simply open the account and create a new Gmail account.
---
3

D&G Password Unlocker

This powerful software has earned its place as one of the best FRP bypass unlock tool, and this is all thanks to its impressive success rate. With this tool, Android users can bypass all FRP lock issues within seconds. One exciting thing about this FRP account login tool is that it is uniquely designed to support popular Android phone brands, including Samsung, Motorola, LG, Lenovo, Huawei, Xiaomi and more. From fixing FRP lock to flashing Android devices and rewriting firmware, this software does an impressive job when it comes to bypassing security.
Features        
Remove and fix FRP Lock security issues.
Features a clean and easy to navigate interface.
Supports popular Android smartphone brands.
Compatible with all window version.

Steps to use D&G Password Unlocker
Step 1: Launch the software on your computer. Enable Wi-Fi connection on your laptop.
Step 2: Restart your Android device that is FRP locked. Wait for Google to prompt for "Google account verification".
Step 3: Now connect your phone to your system using USB. Proceed to select your device brand.
Step 4: Select "read info" button to read your device. Navigate to archive tab and select  the required action.
Step 5: Choose the remove FRP lock by tapping on the FRP lock option.
---
There is no doubt that FRP lock issue is a common problem encountered by many Android phone users. But thanks to some of the exciting information in this article, you can now easily bypass this security problem without any hassle. And while there are many FRP account login tools mentioned in this article, we recommend iMyFone LockWiper (Android) that is most convenient for you. We are sure you'll get the best result using any of the software mentioned in this post.