With the right tools, there always a way around everyday gadget related problems such as FRP issues. Usually, gadgets owners may need to use the factory reset function of their device only to get stuck on the Google account verification stage. Gadgets doctor FRP tool will easily bypass the FRP and reset your device. Also here we will offer you other equally decent alternative to bypass the FRP gadgetsdr tool.
Part 1: Everything About Gadgetsdr Bypass You Should Know
1. What is Gadgets Doctor?
Often, gadget owners report malfunctions that require an expert's attention. Sometimes all it takes to fix your gadgets is a quick peek through our articles, and you'd find some solution. Gadgets doctor helps in fixing gadget related problems. One of the common issues mobile phone owners experience is the "FRP bypass".
Factory Reset Protection (FRP) is an excellent security feature against third-party users, and it protects device owners from accidentally carrying out the factory reset function on their device. It requests for Google account verification before proceeding with the factory reset. Now, this would totally be an issue if the user has lost his Google account password, right?
Not really, if you've got a gadgetsdr bypass. Gadgets doctor's got the tool that lets you bypass the Factory Reset Protection on your device.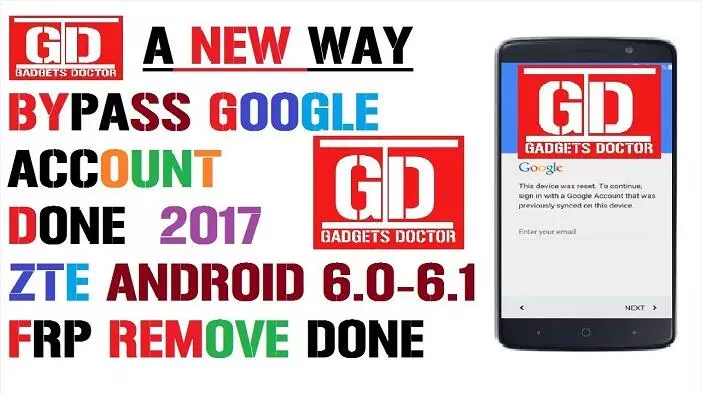 2. How Can Gadgetsdr Help to Bypass FRP Lock?
Gadgetsdr bypass tool helps perform factory reset function without verifying your Google account linked with the device. Generally, you'll need to find and download the gadgetsdr FRP tool and files suitable for your device. The gadgets doctor apk download shouldn't take too long with a stable Internet.
After this has been done all that's required is to run the download - while the device remains connected to the PC and your bypass FRP gadgetsdr would be completed. Now your Android should bypass FRP successfully and reset.
3. Can I Use Gadgets Doctor FRP Tool to Bypass FRP Lock?
You certainly can. With the right gadgets doctor FRP tool apk download for your device, you'd seamlessly bypass FRP lock any day. If you use a Samsung, Nokia, Tecno, Vivo, Spice, Lava, and Itel; you'd find the gadgets bypass tool pretty useful.
Bypass FRP gadgets doctor FRP tool easily supports Nokia 3 (TA-1032), Vivo Y81i, Spice F311, Lava Z60s, Itel A44 Air, Samsung SM-J3220G, Tecno KB2, and many more devices.
Part 2: Better Alternatives to HushSMS APK - The Best FRP Unlock Tool
Forget Usain Bolts - This big guy easily trumps the chart when it comes to unlocking Android devices. If you fancy an all-in-one unlocking tool, then iMyFone LockWiper (Android) is ideal for you.
Our Android devices can keep us locked out for many reasons: too many incorrect password attempts, forgotten passwords, and damaged touch screen, almost others. iMyFone LockWiper is an excellent alternative for the gadgetsdr FRP tool for unlocking Google verification. It's got no limitations.
Key Features of iMyFone LockWiper (Android)
It works seamlessly on any Android device both in unlocking FRP lock and screen lock.
It bypasses FRP in minutes without password; giving the full control of your device.
It removes Google account from your device permanently and prevents your new Google account from being tracked by the old one.
Unlocks android screen locks with passwords, fingerprint, and patterns, face ID, etc.
How to Use iMyFone LockWiper to Bypass FRP Lock? The following are the detailed steps of bypassing FRP Lock I have summarized for you, let's take a look!
Step 1: Download and install iMyFone LockWiper (Android) and choose Remove Google Lock (FRP) mode.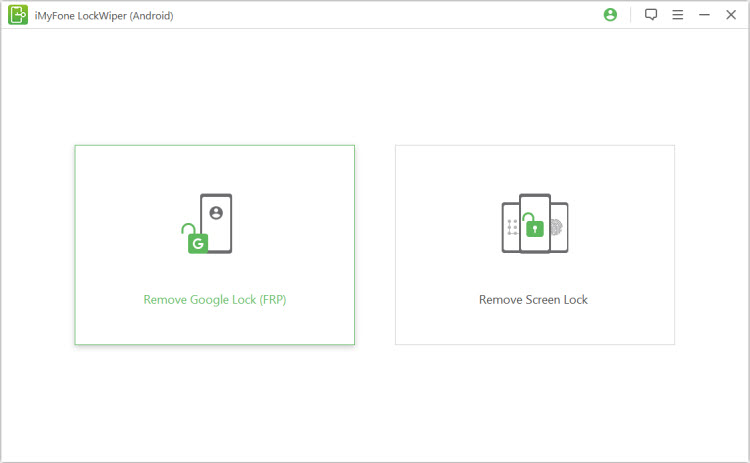 Step 2: Click Start on this page and select your device information, then follow the onscreen step to continue.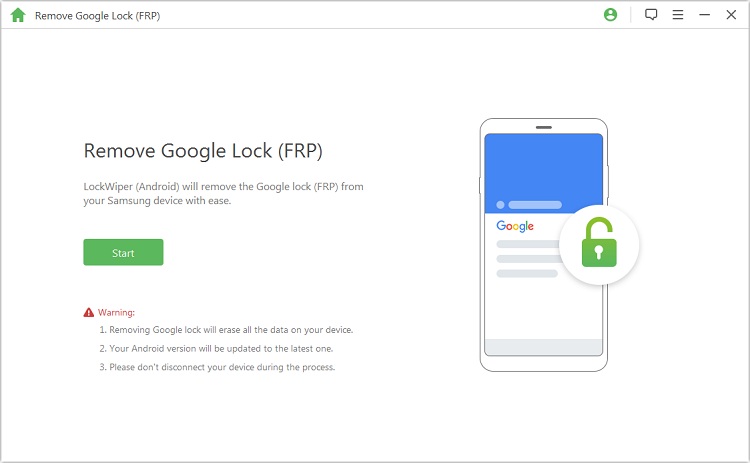 Step 3: Select your device PDA, Carrier and Country to download the data package first.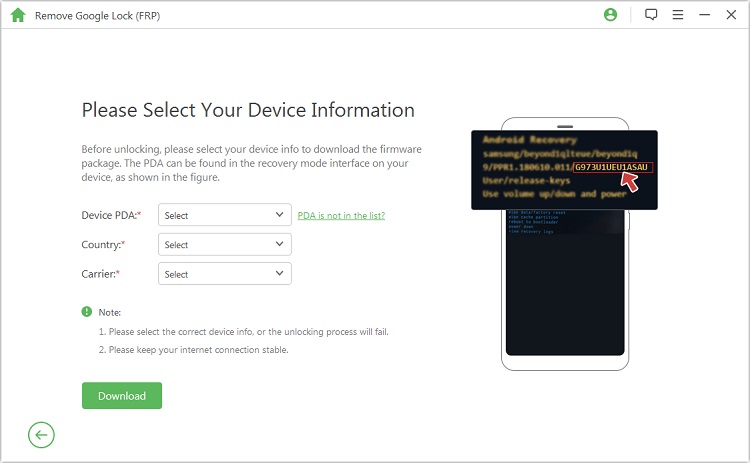 Step 4: Download then install the data package for your device. Enable the USB debugging and OEM unlock on your device.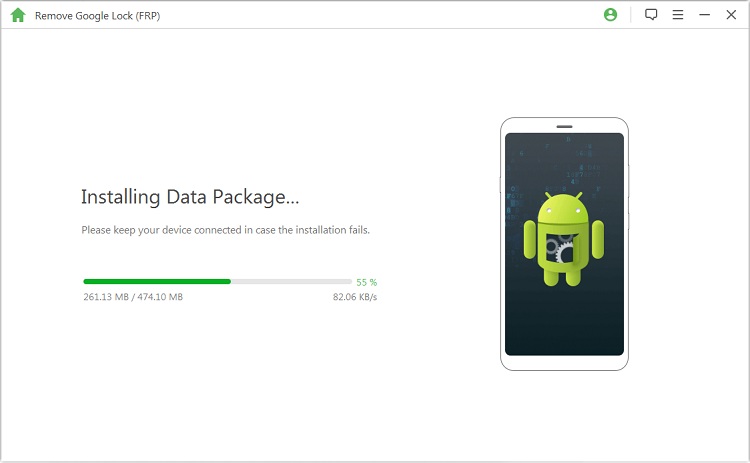 Step 5: Follow the steps provided and prepare the firmware package.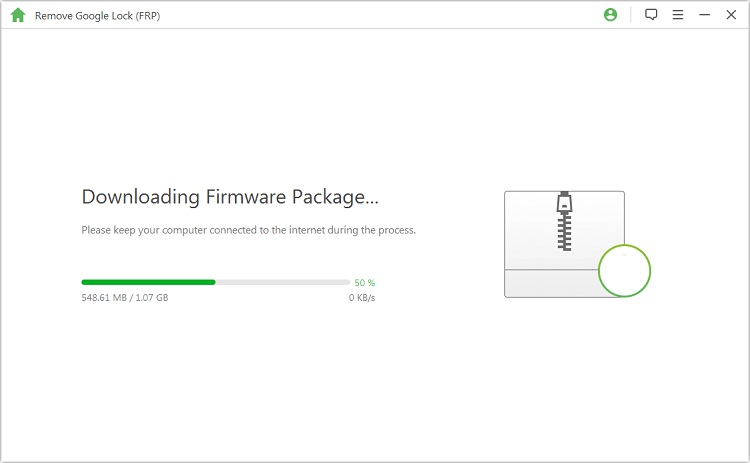 Step 6: Start the unlocking process.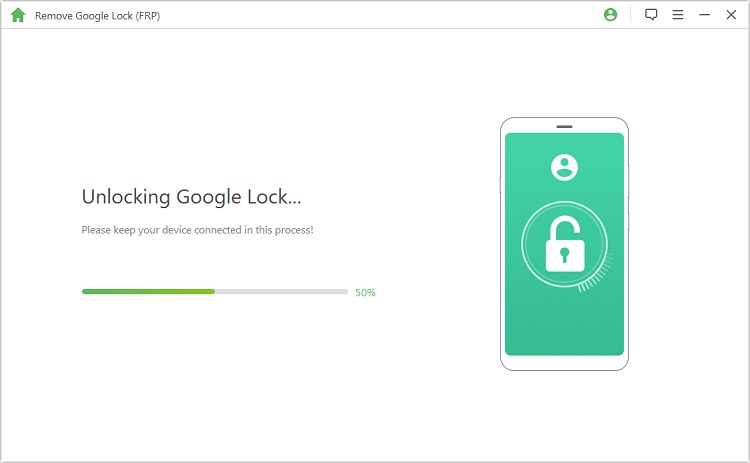 Step 7: Wait for the FRP lock to get successfully removed.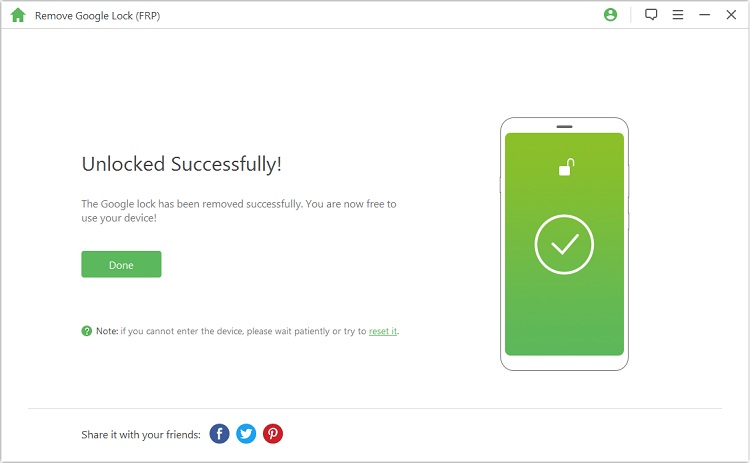 ---
Final Word
It's up to you - Choosing between gadgetsdr bypass tool and iMyFone LockWiper (Android). Gadgetsdr FRP bypass works best for a specific device brand. You only need the appropriate gadgets doctor FRP tool apk download, then install and run the program.
Alternatively, we recommend to use the iMyFone LockWiper (Android) phone unlocking tool for an all-in-one solution for screen lock issues.