Before Android Lollipop 5.1 update, bypassing Google Account Verification on a Samsung smartphone wasn't a problem. many Samsung smartphone owners would dream to tackle. Nevertheless, with the introduction of Android Lollipop 5.1 update, many of us are now struggling to get through the Factory Reset Protection (FRP) security feature. This issue has become the biggest pain and threat to buying a secondhand Samsung smartphone online or forgetting your password.
Hence, in this blog, we're going to ease the pain of Samsung device owners by proffering solutions to bypass Google account verification on Samsung devices.
How to Bypass Google Account Verification on Samsung without OTG
Now, consider a situation where you're stuck at the Google account verification page for weeks after buying a secondhand Samsung phone, how would you feel? I believe you will appreciate a solution that can remove FRP lock from your device in 1 minute.
iMyFone LockWiper (Android) is that fast, efficient and reliable solution for bypassing FRP lock on Samsung devices. Unlike OTG method, LockWiper (Android) doesn't request that you purchase an OTG cable or a pen-drive before you can remove FRP lock from your device. This solution is easy, straightforward, and yields the required result just in minutes. Therefore, you don't need to worry anymore about Google account verification because LockWiper (Android) is here to help you unlock your device.
LockWiper (Android) - Bypass Google Verification Easily
Completely remove Google account from Samsung device and permanently bypass Google verification
Your device won't be linked or tracked by the previous Google any more
Promise high success rate even to unlock second-hand device
Advanced solutions are offered as specific device has specific fix
When you're locked out of your phone, LockWiper also removes the screen locks
Steps to Bypass Google Verification on Samsung Device:
Step 1. Prepare to Start
Download, install and launch LockWiper (Android) on your computer. From the Home interface, choose "Remove Google Lock" mode. Click the "Start" tab. Correct your device name if the system didn't detect the correct device name, and click "Next".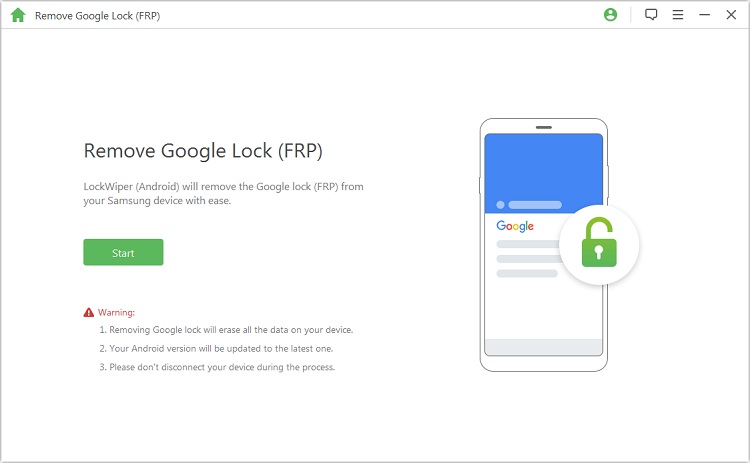 Step 2. Select Your Device Details
Follow the onscreen guide to put your device in recovery mode, and then click "Next". Select the right device PDA, Country, Carrier, and click "Download". LockWiper (Android) will download the specific data package for your device, and at the end, click "Start to Extract" to unpack the package.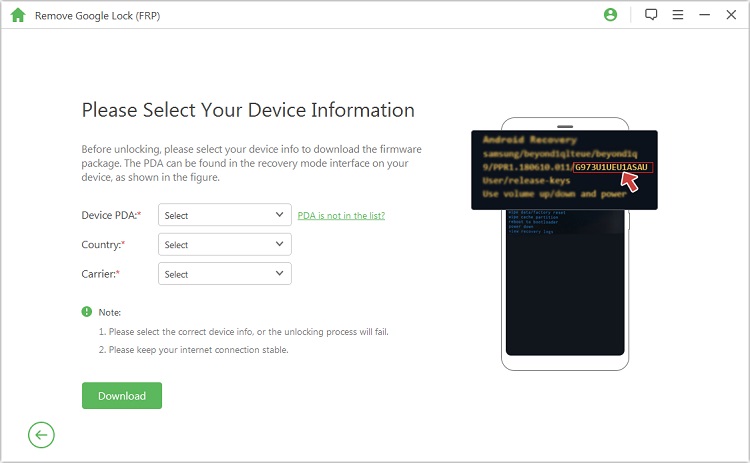 Step 3. Install the Specific Data Package
When it finishes extraction, it will start installing the downloaded package on your device.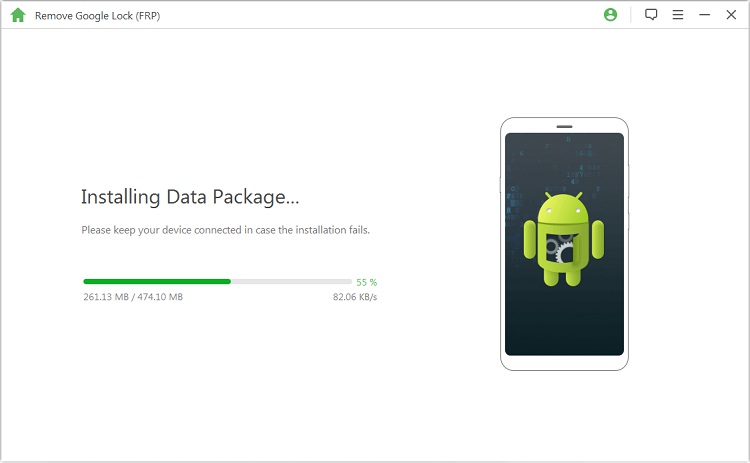 After the installation, follow the onscreen guide to switch on "USB Debugging" and "OEM Unlock". Then reset your device.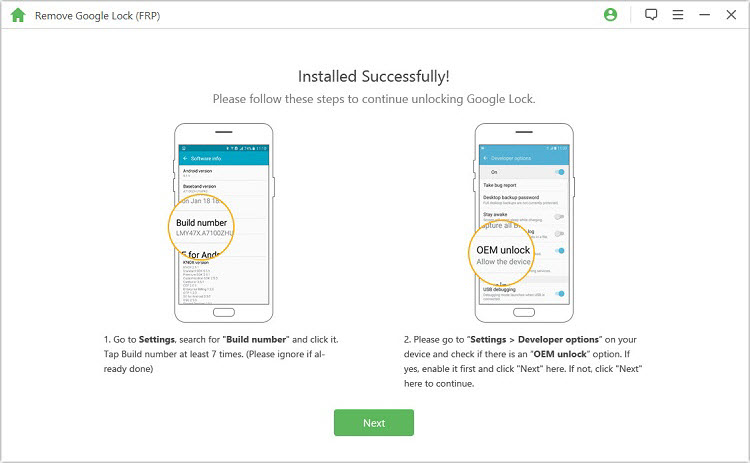 Step 4. Bypass Google Account Verification
LockWiper (Android) will download a firmware package for your Samsung. When it's done, click "Start to Extract" to unzip the file and install it.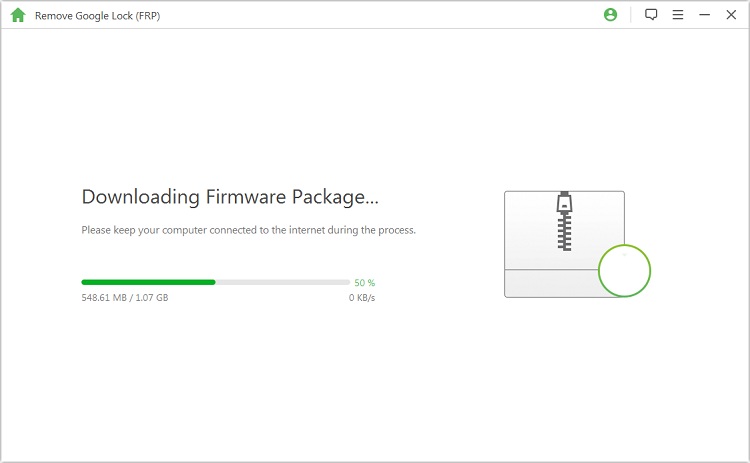 When the extraction is complete, LockWiper will start to bypass Google account verification on your Samsung smartphone.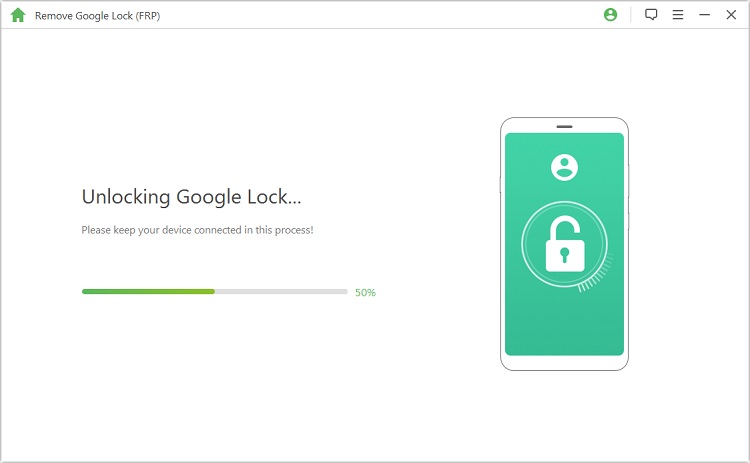 When it's done, you can set up your Samsung device without going through the Google verification any more.
How to Perform Samsung Bypass Google Verify with OTG
The Download FRP bypass apk with OTG method is the commonest method to bypass Google account activation or verification screen. This solution requires an OTG cable, a special apk, USB stick, and a stable Wi-Fi network. This way involves much tech skills.
If you have all the requirements, then follow these steps:
Step 1. Click here to download the FRP bypass apk on your computer. Copy it to your USB stick.
Step 2. Open your Samsung phone, select English as your language, and click "Next".
Step 3. Skip the insert SIM screen and connect your device to Wi-Fi.
Step 4. Check the "Terms and Condition" and "No Thanks" before tapping "Next".
Step 5. Once you're on the "Verifying your account" page, insert the USB stick to your phone using the OTG cable.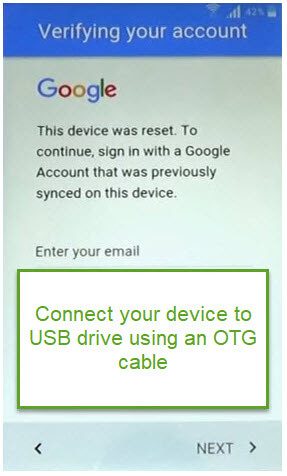 Step 6. Now, the File Manager will open. In the File Manager, tap on "Bypass any...Account Lock" folder. As the folder opens, you will see two files: Guide.txt and Bypass any...unt Lock.apk. Select the second one.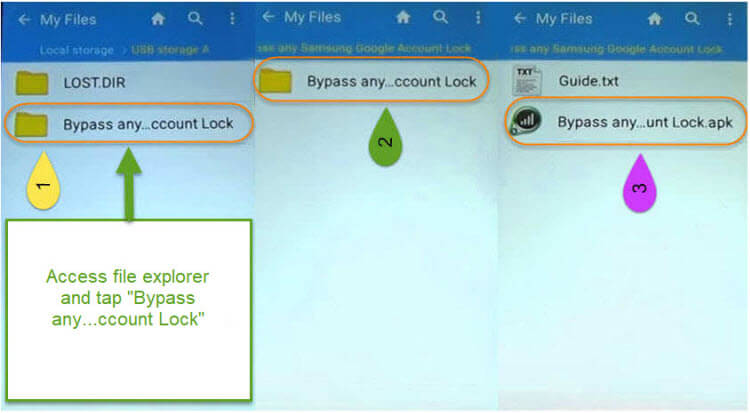 Step 7. If an "Install Blocked" message appears, tap on the Settings icon.
Step 8. In the new screen, check the "Unknown Source" option.
Step 9. In the new screen, check the "Allow this installation only" and Click "OK".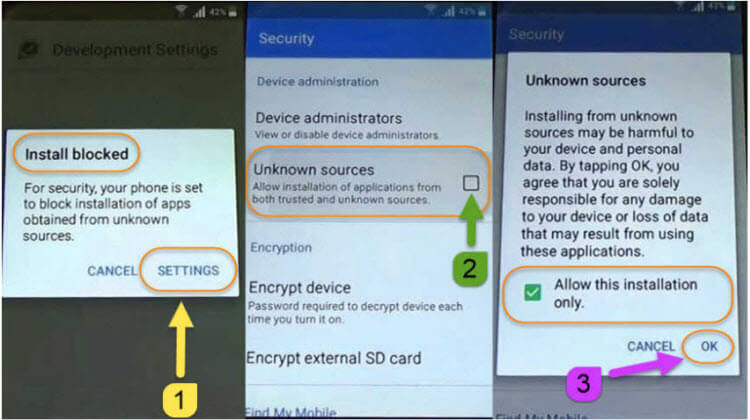 Step 10. In the new Development Setting screen, you'll see "Do you want to install this application? It does not require any special access". Tap to install it.
Step 11. Wait for the installation process to finish, and then tap "Open".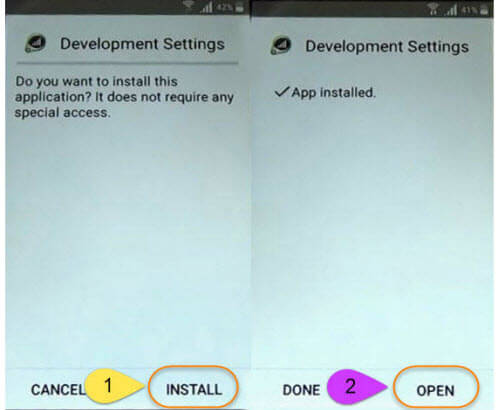 Step 12. Once the app is installed, you can access the phone Settings menu. Scroll down to find "Backup and Reset" and select it. Then tap "Factory data reset" and confirm it.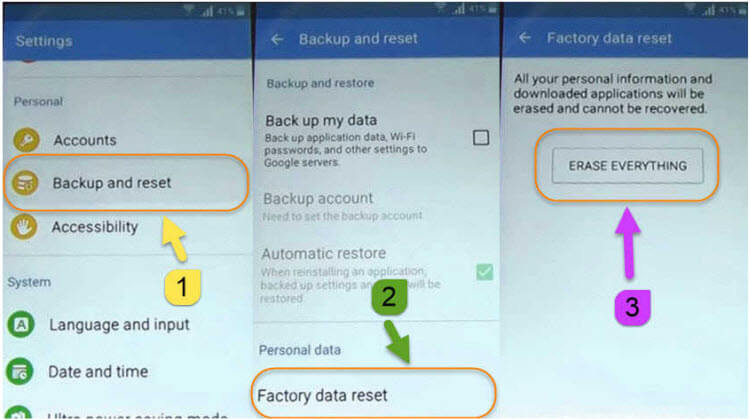 Step 13. Once the device is reset, it will restart with the initial setup screen. You can now remove the OTG cable and pen drive from the device. You can also set up your device and start using it.
Which Way to Bypass Google Verify Is Better
| Features Under Comparison | | FRP Bypass APK with OTG |
| --- | --- | --- |
| Requirements | Only a USB cabled needed; doesn't have any other requirements, restrictions or limitations. | Must have an OTG cable, USB stick, FRP bypass apk, and a stable Wi-Fi connection before you can use this method. |
| User Friendliness | No technical knowledge, skill or expertise is needed to operate. | The process is rigorous and requires high tech skills and knowledge to operate. |
| Success Rate | High success rate as specific solutions are provided for specific devices. | Limited success rate because different devices have different steps. |
| Multiple Features | It offers other Android device unlock features such as lock screen (PIN, Pattern, Password, and Finger Touch) and restriction lock removal. | Offers only Google account verification (FRP) bypass. |
In conclusion, we have discussed the 2 major bypass solutions to Google account verification lock. We also proved that iMyFone LockWiper (Android) is a superior solution to Google account bypass than the OTG method. Therefore, get a copy of LockWiper (Android) to unlock your Samsung smartphone now.